Celeb ethnicity: Celebrities of island origin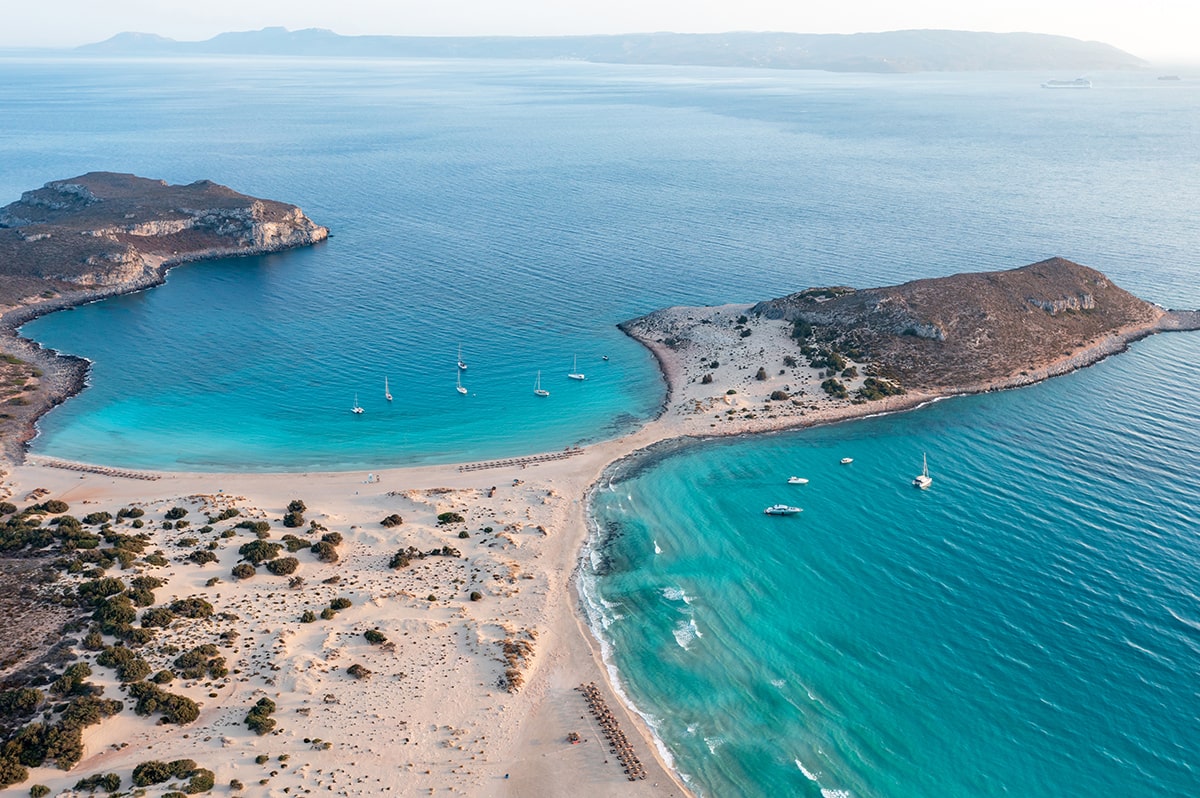 Since this blog is about islands, we decided to compile for you a big list of contemporary celebrities with island roots. We're sure you're aware of the origins of many on this list, but we hope someone else will be a discovery for you.
Pacific Islands
The term Pacific Islands includes three ethnographic groups — Melanesia, Micronesia, and Polynesia.
They are a mixture of independent states, associated states, constituent parts of non-Pacific island countries, and dependent states.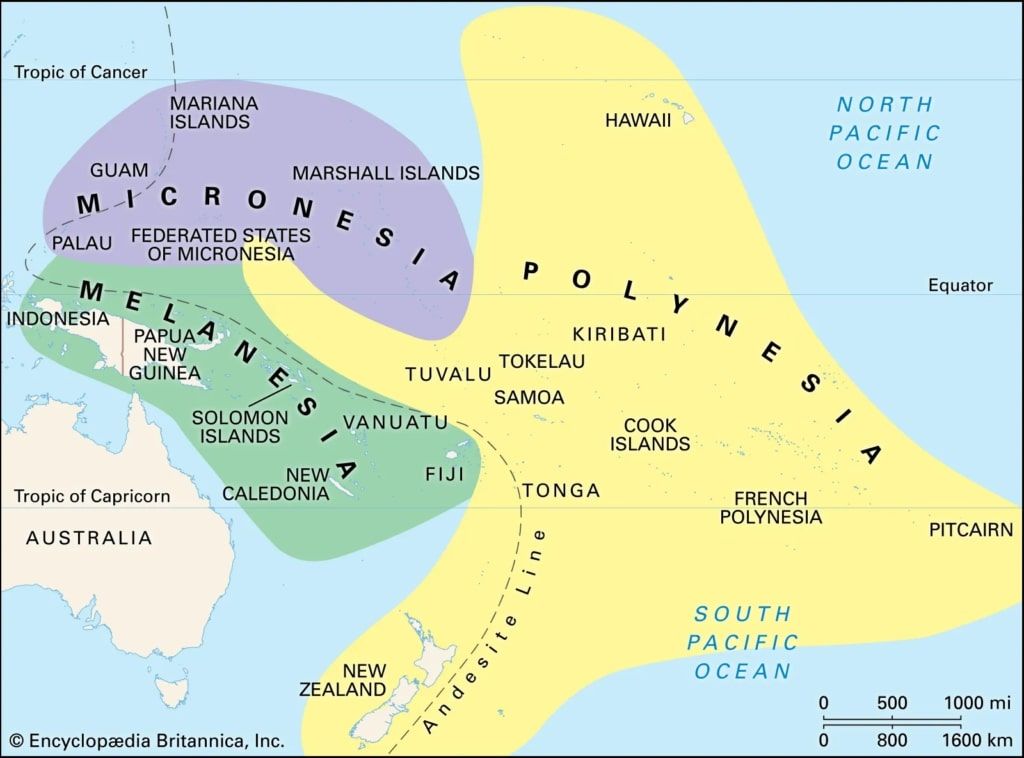 Here are some celebrities from the region.
Barack Obama, Honolulu Hawaii
The 44th president of the United States was born on September 4, 1961, in Honolulu, Hawaii. His mother was American and his father was Kenyan. His father was from the village of Alego in the Province of Nyanza, Kenya, and his mother was from Wichita, Kansas. The parents met while studying at the University of Hawaii, where Obama Sr. was a foreign student.
Nicole Scherzinger, Honululu, Hawaii
Famous American singer and lead singer of The Pussycat Dolls. In cinema, she is most recognisable for her acting work in "Men in Black 3", "Chasing Papi", "Be Cool!", the TV series "How I Met Your Mother" and other occasional appearances.
Nicole was born on June 29, 1978, in Honolulu, Hawaii, in the United States. Her father (Alfonso Valiente) is of Filipino descent. Her mother (Rosemary Elicolani) is of Hawaiian and Ukrainian descent. Her parents divorced when she was a child. Her mother later married Gary Scherzinger, whose last name Nicole took.

Nicole Scherzinger Instagram
Jason Momoa, Honolulu Hawaii
American actor and filmmaker. Main roles: Khal Drogo in the first two seasons of the series Game of Thrones. Since 2016, Momoa portrays Arthur Curry / Aquaman in the DC Extended Universe, Momoa also played Duncan Idaho in the 2021 film adaptation of the science fiction novel Dune.
Jason Momoa was born on August 1, 1979, in Honolulu, Hawaii. His childhood was mostly spent in Iowa, where he moved with his mother. Jason's father came from Hawaii, and among the relatives on his mother's side were from Germany, Ireland and America.
Jason Momoa Instagram
Auli'i Cravalho, Kohala, Hawaii
She is an American actress and singer. Her cinematic debut is the voiceover of the animated film Moana, released in 2016 by Disney.
Cravalho was born in Kohala, Hawaii, USA. She has Chinese, Irish, Hawaiian, Portuguese and Puerto Rican roots.
Gabriella Sarmiento Wilson (H.E.R.)
American hip-hop singer. H.E.R. was born on June 27, 1997. Gabriella Wilson grew up in the San Francisco Bay Area, her mother is Filipino and her father is African-American.
Hailee Steinfeld
Haley Steinfeld is an American actress and singer who played leading roles in Romeo and Juliet (2013), The Younger Generation (2016), and Bumblebee (2018).
She was born on December 11, 1996, in Los Angeles to the family of interior designer Sherry Domasin and fitness coach Peter Steinfeld. Her maternal grandfather, Ricardo Domasin, was half Filipino and hails from Panglao, Bohol.
Enrique Iglesias is half Filipino
Enrique Iglesias is one of the world's most popular Spanish-speaking musicians, singers, songwriters, and producers. He was born on May 8, 1975, in Madrid.
Enrique's parents are Spanish singer Julio Iglesias and Filipina journalist and TV presenter Isabel Preisler.
Bella Poarch — is a pure Filipino
An internationally known ticktocker, she became very popular by making a lipsink video to the song Millie B – Soph Aspin Send (M To The B).
Porch was born on February 9, 1997, in the Philippines. The family moved to the United States to Texas when she was 13 years old.
Dave Bautista
He is an American actor, producer, bodybuilder, MMA fighter, and professional wrestler.
Batista was born in Washington, D.C. He is the son of Donna Ray ( born in Mullins) and barber, David Michael Batista. His mother is of Greek descent and his father is the son of Filipino immigrants.
Olivia Rodrigo
Olivia Rodrigo is an American actress, singer and songwriter. She began acting in films as a teenager. In January 2021, she released her debut single "Drivers License," which topped the charts in many countries, including the U.S.
She was born on February 20, 2003. Temecula, California. She is of Filipino descent on her father's side and German and Irish on her mother's side.
Vanessa Hudgens
An American actor and singer, she is best known for playing Gabriela Montes in the popular High School Musical trilogy.
Vanessa was born on 14 December 1988 in Salinas, California, USA. Her mother was a native of Manila, Philippines, and her father was Irish and Native American.
Bruno Mars
Singer-songwriter "Grammy", became famous for his super-hit singles such as "Just Like You," and "Grenade". With over 11 million albums and 68 million singles sold worldwide, he is undoubtedly one of the best-selling artists of all time.
He was born Peter Jean Hernandez on June 8, 1985, in Honolulu, Hawaii. His father Peter Hernandez was a Latin percussionist and his mother Bernadette "Bernie" San Pedro Bayot was a dancer.
Jack Johnson, Oahu's North Shore
Jack Howdy Johnson is a record-breaking American singer, songwriter, musician, and producer. As a former athlete, Jack became a popular musician with the song "Rodeo Clowns" in 1999. His music career has centered around the "soft rock" and "acoustic" genres.
He is a four-time No. 1 on the American Billboard Hot 200 for his albums Sleep Through the Static,' 'To the Sea,' 'From Here to Now to You,' and the all-world-famous 'Sing-A-Longs' and 'Lullabies' with Film Curious George.
Jack Johnson was born and raised in Oahu, Hawaii. Son of famous surfer Jeff Johnson.
Jacob Batalon
Jacob Batalon is an American actor best known for his role as Ned in Spider-Man: Homecoming (2017), Avengers: Infinity War (2018), Avengers: The Final Solution (2019) and Spider-Man: Far From Home (2019).
Jacob was born on June 6, 1996, in Honolulu to Filipino parents
Lauren Graham
American actress, known for her starring role in the television series Gilmore Girls. Lauren Helen Graham was born on March 16, 1967, in Honolulu, Hawaii, and moved to Virginia when she was five.
Nicole Kidman
She was born on June 20, 1967, in Honolulu in Honolulu, Hawaii while her Australian parents were in the United States on educational visas.
Her parents, Anthony David Kidman and Janelle Ann McNeil are of Scottish and Irish blood, both born in Australia.
Dwayne Johnson
He is an American actor, musician and wrestler, also known as The Rock. He is an eight-time WWF/E Champion, two-time WCW Champion, two-time WWF Intercontinental Champion and five-time WWF Team Champion. He is also the sixth Triple Crown Champion and the winner of the 2000 Royal Battle.
Dwayne was born May 2, 1972, in Hayward, California. His father, Rocky Johnson, was a famous wrestler, descended from black Nova Scotians. Mother — Ata Maivia is of Polynesian descent and comes from the islands of Samoa.
Keanu Reeves
Actor, director, producer and musician. He is widely known for his roles in such popular movies as Point Break (1991), Dracula (1992), Speed (1994), The Devil's Advocate (1997) and the Matrix and John Wick film trilogies.
Keanu Charles Rives was born in Beirut, the capital of Lebanon, in the family of British Patricia Bond and an American from Hawaii, Samuel Knowleen Rives Jr. The actor's mother worked as a costume designer in the advertising industry, and his father — was a geologist. In his veins flowed Chinese, Portuguese and English blood. The name "Kianu" is translated from Hawaiian as "cold wind over the mountains".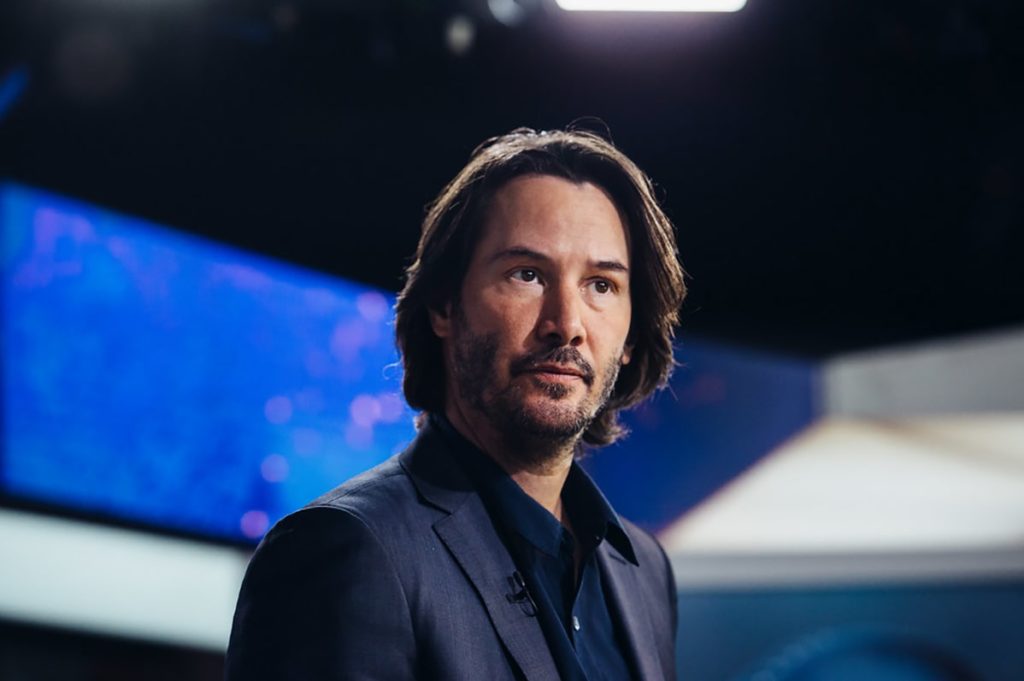 Taika Waititi
New Zealand actor, film director, screenwriter, producer and comedian. Winner of Oscars and BAFTAs in the category "Best Adapted Screenplay" for the film "Jojo Rabbit".
He's from New Zealand and was born to a Maori father. His mother was of Ashkenazi Jewish, Irish, Scottish and English descent.
Russell Crowe
Russell Crowe is a New Zealand film actor, producer and musician. The main films in his career are The Gladiator (2000) and A Beautiful Mind(2001). The two films that won him high praise were the Academy Awards, the BAFTAs, the Golden Globes and the Screen Actors Guild Award.
Russell was born on April 7, 1964, in Wellington, New Zealand. Crowe is New Zealand-born with Maori, Scottish, Welsh, English, Norwegian, and Italian heritage
Jemaine Clement
Jemaine Clement is a New Zealand actor and producer. He starred in the series "Flying Concords" and in the film "Men in Black 3". He also makes music and is a member of the comedy-musical duo Flight of the Conchords with Bret McKenzie.
Jemaine Clement was born on June 10, 1974, in Masterton, New Zealand to a Maori mother.
Cliff Curtis
New Zealand actor and producer. Famous films: Fast & Furious Presents: Hobbs & Shaw (2019), Doctor Sleep (2019)
Born in New Zealand to Maori parents.
Caribbean islands
Formerly called West Indies is a group of islands in the Atlantic Ocean between Middle and Near East America. Belongs to Middle America. Includes the Bahamas, Great Antilles, and the Lesser Antilles.
Rihanna — the most popular of famous people in Guyana
Rihanna was born on February 20, 1988, in St. Michael, Barbados. Her mother is a native of Guyana and her father is of Barbadian and Irish ancestry
Beyoncé
Beyonce Knowles was born in Houston, Texas. Knowles' father is African-American and her mother is Creole (there were African-Americans, Native Americans, and the French).
Nicki Minaj
Onika Tania Marage was born on December 8, 1982, in St. James (a suburb of Port of Spain, the capital of the Republic of Trinidad and Tobago), Onika is of mixed descent, her mother being Malaysian and Trinidadian and her father being of Trinidadian and Indian-African descent. Her last name, Maraj, is Indian and Onika's first name is of African descent.
Cardi B
Cardi B. was born on October 11, 1992, in the Bronx, New York, USA. Her mother is of Trinidadian ancestry and her father is of Dominican ancestry.
Famous Jamaicans
Kerry Washington
She is an American actress and political activist. She is best known for her roles in Ray (2004), Fantastic Four (2005), The Last King of Scotland (2006), Fantastic Four: Invasion of the Silver Surfer (2007) and Django Libre (2012). Beginning in 2012, she played the title role of Olivia Pope in the ABC political television series "Scandal." In 2013 and 2014, Washington was nominated for an Emmy Award for Best Actress in a Drama Series for this role.
Kerry was born in the Bronx, New York. Her father's family is of African-American descent, having moved from South Carolina to Brooklyn. Her mother's family is from Manhattan and Washington. Her mother was of mixed descent and from Jamaica, so she is part English, Scottish and Native American, but also descended from enslaved Africans in the Caribbean.
Naomi Campbell
British top model and actress of African-Jamaican origin. Has been working on the catwalks since she was 15 years old. She was the first black girl to appear on the covers of the French and British editions of Vogue magazine and Time magazine.
Campbell is of Afro-Jamaican descent and of Chinese-Jamaican descent through her paternal grandmother
Tyson Beckford
In the world, Tyson is better known under his pseudonym Ralph Lauren, which he took at the beginning of his career. And currently, Beckford is one of the most in-demand models. Tyson Beckford is one of the 50 most beautiful people in the world.
Tyson Beckford was born on December 19, 1970, in the Bronx, New York.
Tyson's mother Hillary Dixon Hall is Jamaican Chinese and his father Lloyd Beckford is Afro-Jamaican of Panamanian descent. According to reliable sources, the whole family returned to Jamaica and lived there for seven years. They then moved to New York City and settled in the Bronx.
Lenny Kravitz
He was born into the family of NBC TV News producer Cy Kravitz, a Jewish New Yorker, and actress Roxie Roker, a Miami native of the Bahamas who grew up in Brooklyn, New York.
The grandfather on her father's side was from a Ukrainian Jewish family that moved to New York. Lennie's great-grandfather, Leonid Kravets, was a Ukrainian from Kyiv.
Gwyneth Paltrow — star Caribbean
Gwyneth was born in Los Angeles to actress Blythe Danner and film producer Bruce Paltrow.
Her great-grandmother Rosamund Stout was a Barbadian. She and her older sister once sailed to New York on a merchant ship. She was the daughter of Samuel Stout, a Bridgetown dock clerk who worked for merchants who imported goods to the Caribbean and exported sugar, rum, and molasses.
Write in the comments if you didn't know some celeb ethnicity. And feel free to tell us in the comments which famous island-origin celebrity we missed.
Read also: Secluded life on an island. 3 unique stories