Portugal islands — 7 destinations to visit in 2023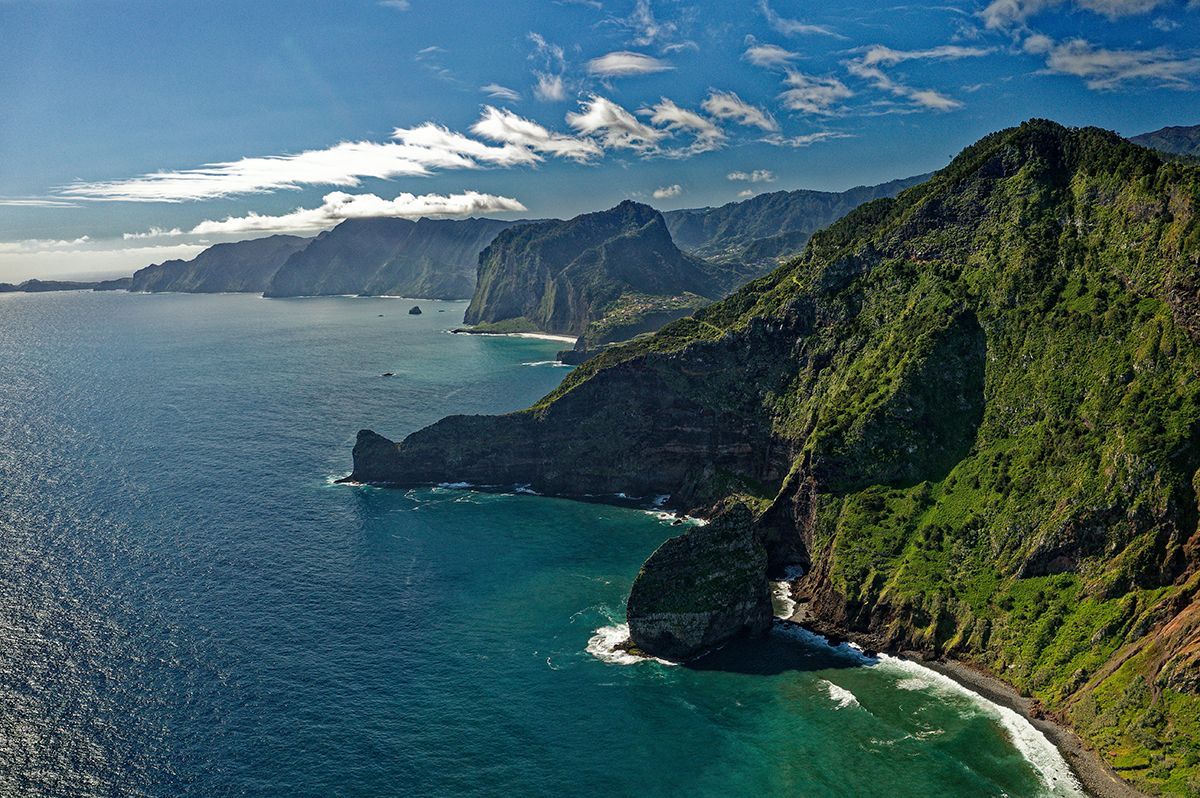 Portugal is a beautiful country with many places to visit. But, if you want to explore the less crowded and more offbeat destinations, then you can consider our list of Portugal islands that should be on your bucket list.
Portugal islands — why are they worth the attention
Portugal is a small country, but it has a lot to offer. The country has hundreds of islands, which are scattered around the Atlantic Ocean and the Mediterranean Sea.
Portugal islands are a popular destination for tourists from all over the world. That's all because of their beautiful nature and culture, stunning beaches, amazing landscapes and excellent seafood!
However, there's more to it than that. Here are some of the top reasons why Portugal is an island paradise:
The weather is great year-round.
It's easy to travel around the country by train or car. You also can easily fly to the Azores by plane.
The food is delicious and affordable — especially if you visit during one of their festivals!
So, let's discover our list of some Portugal islands to plan your incredible Islands off Portugal vacation.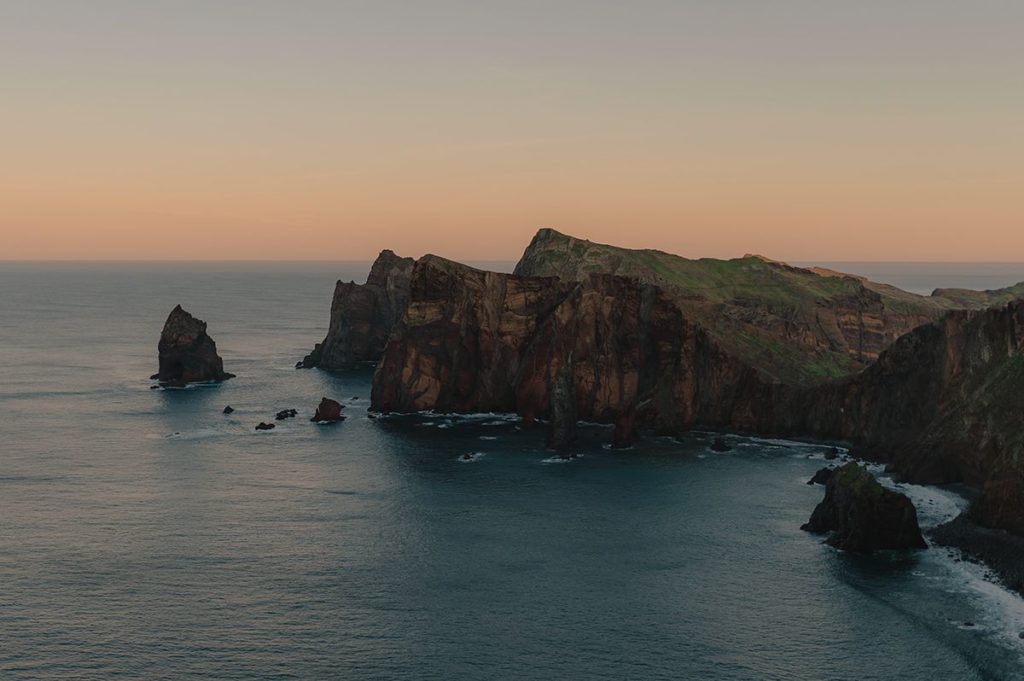 Islands in Portugal for your next trip
Whether you're looking for a quiet escape or want to explore the islands' rich history and culture, you'll find something for everyone in this Portuguese archipelago.
Faial island
The stunning Faial Island should be on your list of must-see places. Located in the Azores archipelago, Faial is one of the most beautiful Portuguese islands with its stunning scenery and unique culture.
From its secluded coves and pristine beaches to its vibrant nightlife, Faial offers a plethora of activities and sites to explore. Whether you're looking for a relaxing holiday or an exciting adventure, Faial island is the perfect destination.
If you're looking for a bit of adventure, Faial Azores offers some of the most spectacular hiking trails in Portugal. From the breathtakingly beautiful Caldeira do Faial to the mysterious and mysterious Capelinhos Volcano, Faial's trails are perfect for both the nature enthusiast and the adrenaline junkie.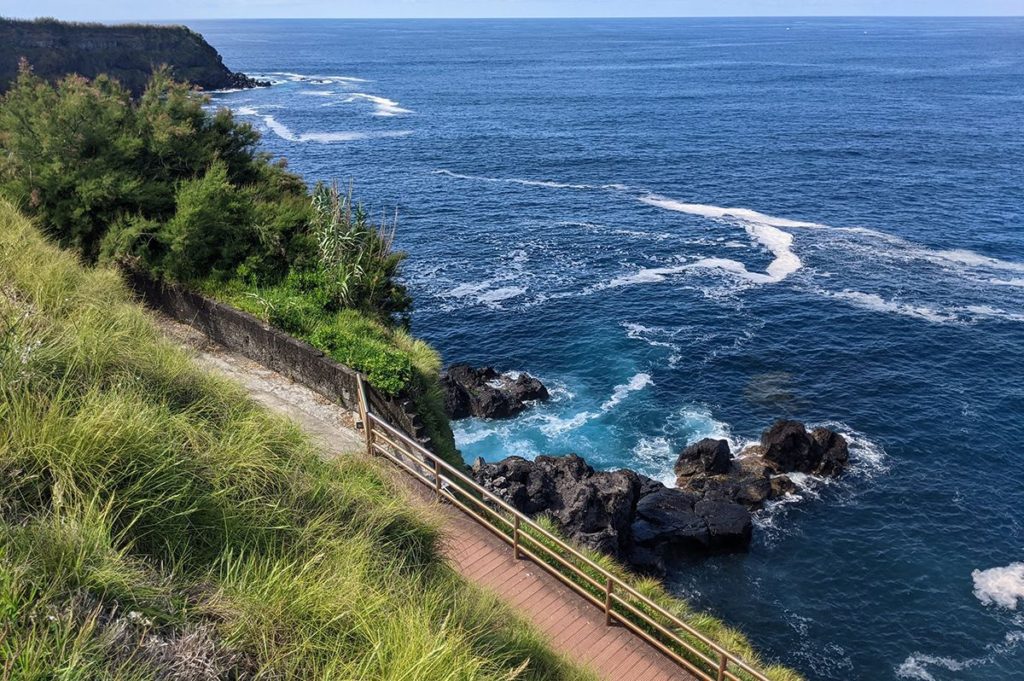 If you're looking for an even more relaxing getaway, Faial has plenty of activities to keep you busy. From whale watching to kayaking, there are plenty of ways to explore the island. You can also visit the Horta Marina to see boats from all over the world or take a leisurely stroll through the streets of Horta.
If you're looking for a bit of culture, Faial is the perfect place for you as well. The island is home to many unique attractions, from the famous Capelinhos Volcano to the quaint and colourful homes in the villages of Praia do Norte and Santa Luzia. You can also visit the Museum of Faial and the Horta Museum to learn more about the island's history and culture.
Corvo island
Corvo is one of three islands in the Azores that are not connected to the others by bridges or tunnels (Faial and Flores being the others). The island is very mountainous and has many cliffs; its highest point is Monte Forte da Calheta at 1,993 feet (603 metres). Its coastline includes many cliffs as well as beaches such as Janela do Mar (Windows of Sea), Praia da Forcada, Praia da Lomba dos Frades and Janela do Mar (Windows of Sea).
It's one of only two Azorean islands with no airport — the other being Flores — though there are regular ferry services from Pico Island and Santa Maria Island.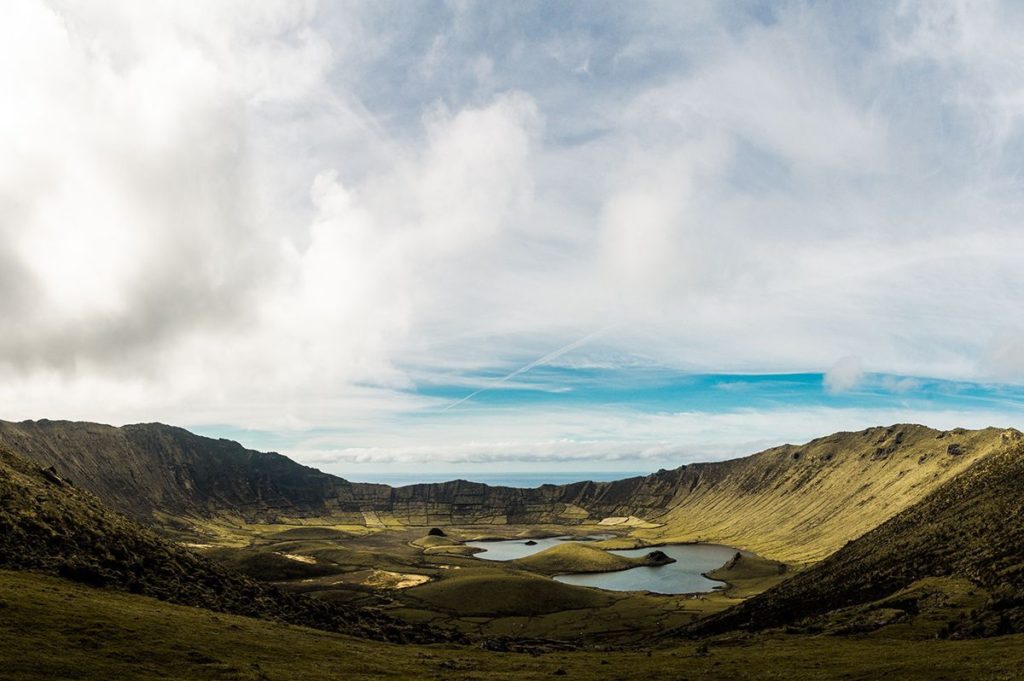 The main village of the island of Corvo is Vila do Porto. There are two small supermarkets and a general store selling basic provisions and groceries. There are also two restaurants serving traditional Portuguese food.
This small, remote island offers a unique and beautiful experience for travellers. From hiking and birdwatching to exploring the island's many churches and fortresses, there is something for everyone on the island of Corvo.
The island has picturesque villages and towns and an idyllic village square that is perfect for strolling. The island of Corvo is also known for its unique wildlife, with many species of birds, fish and mammals making the island their home. There are also many species of marine life, including dolphins and whales. With the island's incredible nature and tranquil atmosphere, there are plenty of opportunities to take part in different outdoor activities, including kayaking, surfing, and diving.
You might find it interesting as well: Main Reasons to Buy a Private Island in Spain
Sao Jorge island Azores, Portugal
Sao Jorge island is one of the 9 islands that make up the Azores archipelago. It's located in the middle of the North Atlantic Ocean and it covers an area of around 110 km2.
The island is one of the most beautiful destinations in the Azores, mainly due to its stunning beaches, volcanic landscapes and historical monuments.
The first thing that you notice when visiting Sao Jorge is its unique landscape: volcanic cones, craters and lava fields dominate the southern part of this island. If you love hiking and exploring nature then this place is for you!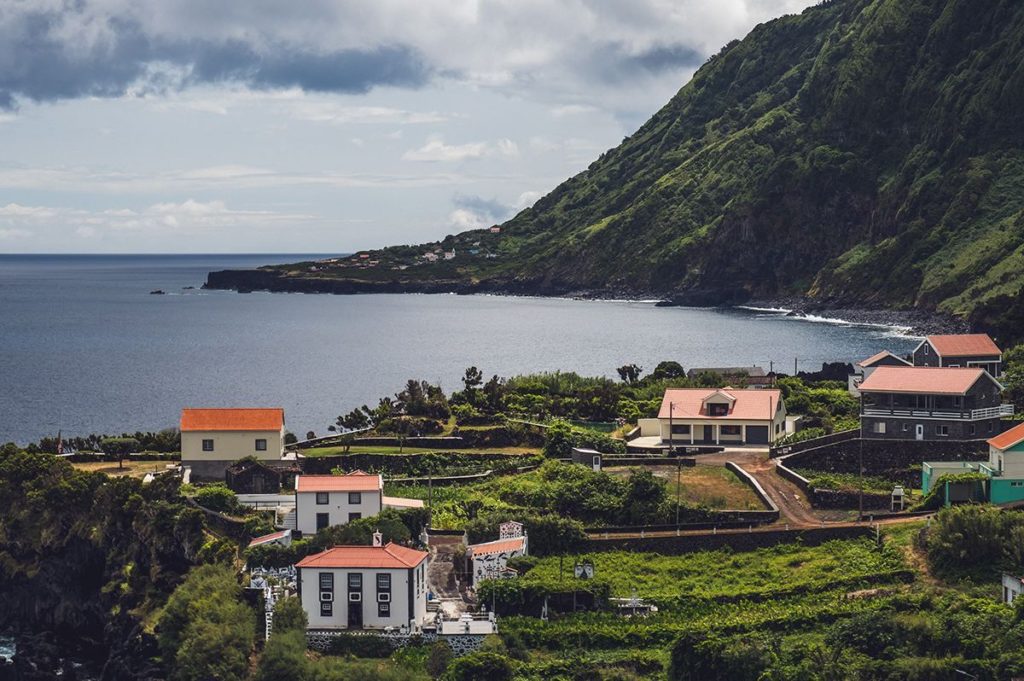 The island is known for its delicious cuisine, with many restaurants offering traditional Portuguese dishes. Sao Jorge also has a strong cultural heritage, with many festivals and events held year-round. From the traditional Azorean music festivals to the Sao Jorge Cheese Festival, there's something for everyone to enjoy.
For those looking to explore the outdoors, there are plenty of activities to keep you busy. From hiking trails to bird-watching, Sao Jorge has something for everyone. The island is also home to some of the most stunning vistas in the world, including the Pico Alto, which rises 3,000 feet above sea level.
Flores island Portugal
Flores Island is one of the most remote places in Europe.  It lies 32 kilometres (20 miles) west of Santa Maria and is linked to the latter by a bridge. Flores Portugal is one of the few islands not named after a saint, but rather after Francisco de Almeida, its first governor.
The main attraction in Flores Island Portugal is nature itself. You can find here many beautiful beaches and forests where you can walk around freely without any crowds. The weather in Flores Island Portugal is very good during the spring and summer months. It's a great place to visit if you want to get some rest from busy cities and pollution.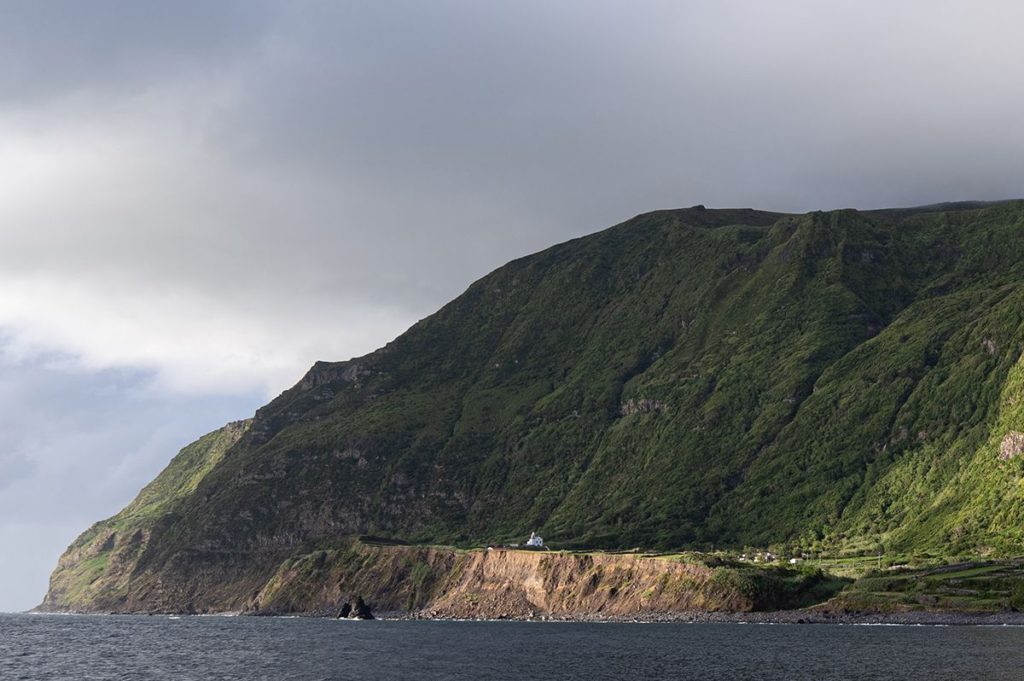 Visiting Flores Island in 2023 will be an experience you will never forget!
With its diverse landscapes, Flores Island offers a wide range of activities for those who want to enjoy nature. You can go hiking or biking through its trails and paths that go through beautiful forests and vegetation.
You can also visit some of the most important sites on the island, such as:
The Church of Santa Cruz;
The Lagoa do Peixe Natural Reserve;
The Pico da Vara;
The Lagoa de Água Doce;
And much more!
Pico island Portugal
Pico island is one of the most impressive islands in the Azores, a group of volcanic islands in the Atlantic Ocean. It's also the highest point in Portugal, reaching more than 2,500 metres above sea level. The small island is known for its beautiful landscapes and hiking trails, which are great to explore during your stay.
Here are some of the reasons why you should visit Pico island:
Explore nature: There are many hiking trails on Pico island that will allow you to explore its stunning landscapes. Some of them include the Laje de Fora trail (about 5km long), which starts at Porto das Caveiras beach and ends at Laje do Caniçal; Chã da Caldeira trail (about 4km long), which starts at Furnas village and ends at Caldeira volcano; or São Lourenço trail (about 5km long), which starts at Ponta da Calheta beach and ends at São Lourenço church.
Take advantage of the views: Whether you prefer hiking or not, taking a photo from one of these points will give you an amazing view over Pico
Pico Portugal also has several beaches and coves where you can enjoy swimming in crystal clear waters.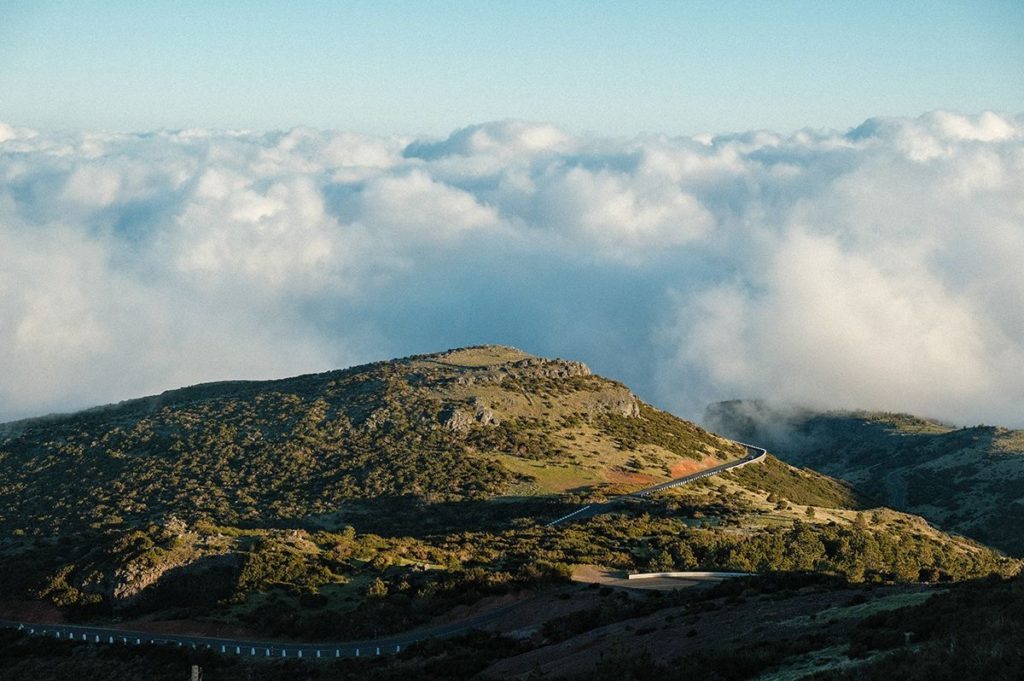 Santa Maria island Portugal
Santa Maria island is the largest of the Azores islands and one of the oldest in the world. It's a UNESCO World Heritage Site, and it has been nominated for inclusion in the list of New7Wonders of Nature. The island was discovered by Joao Vaz Corte-Real in 1469, but it wasn't colonized until 1511 when settlers from Madeira arrived to establish a settlement in Santa Maria.
The island has a rugged landscape with steep cliffs, rocky beaches and green landscapes. The highest point on Santa Maria is Pico do Facho at 1,991 feet above sea level. The climate on Santa Maria is milder than other islands because of its proximity to North America.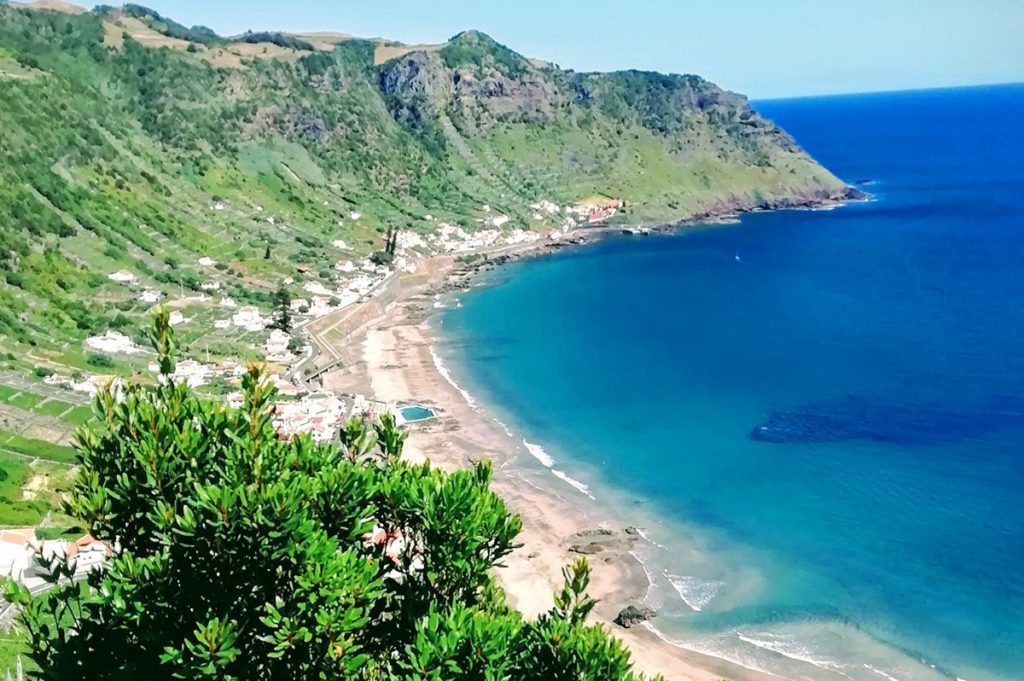 There are many reasons why you should visit this beautiful island in 2023:
It's a great place for hiking — there are several hiking trails on the island that can lead you to beautiful landscapes such as Caldeiras das Furnas (Furnas Hot Springs), which are also home to a number of endemic species such as birds, plants and insects. In addition, there is also a large population of butterflies that live here year-round. They can be seen flying around during the spring months when they leave their hibernation chambers in order to mate with their partners before returning again to sleep until winter comes around again.
Porto Santo
The island is a very beautiful island, with a mild climate, very hospitable people and plenty of things to do. Porto Santo is the second-largest island in the Madeira archipelago. It's made up of two parts: a high plateau, which takes up most of the island and has a volcanic origin; and an ancient caldera that's now filled with seawater.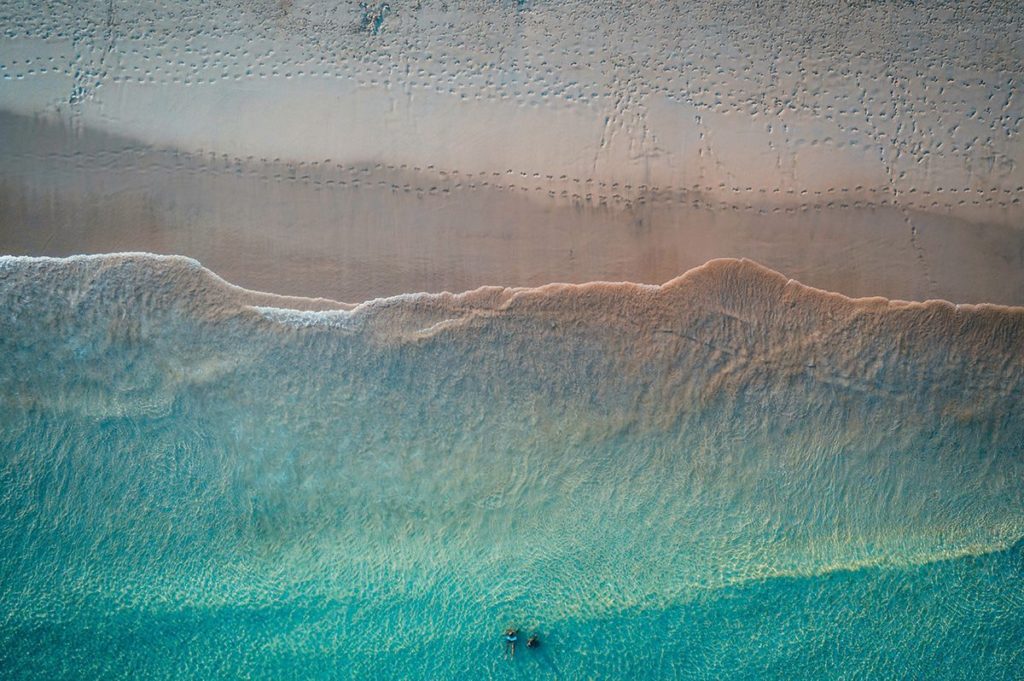 This island is a popular tourist destination due to its beaches and turquoise waters. The island has over 30 kilometres of beaches that are perfect for swimming and relaxing. The best ones include Algar Velho Beach, Ribeira da Janela Beach, Praia do Norte Beach and Praia dos Salgados Beach among others. They are all blue flag-certified beaches so they offer crystal clear waters where you can swim safely without any risk of getting sick because they are monitored regularly by the authorities in order to ensure that there are no bacteria in them.
The best time to visit this island is during summer because temperatures are high and it's still sunny during the early afternoon hours.
Portugal islands — Conclusion
The seven Portugal islands are a vacationer's dream, offering stunning landscapes, fascinating culture, and plenty to explore in 2023. From the Algarve with its stunning beaches to the Azores with its stunning natural beauty, each of these islands has something unique to offer. In Madeira, visitors can explore the local cuisine and culture, while in the Azores, outdoor activities abound. For a more relaxed vacation, the smaller islands of the Azores offer plenty of opportunities for relaxation. And for a secluded beach getaway, the islands of the Azores are perfect. With something for everyone, these seven Portugal islands are a great choice for a vacation in 2023.
Read also:
Tetiaroa island, Marlon Brando Island in Tahiti
Hilbre Island, UK — Ultimate Guide for a good trip