Top 5 Vietnam Islands: Cherished Treasure of Southeastern Asia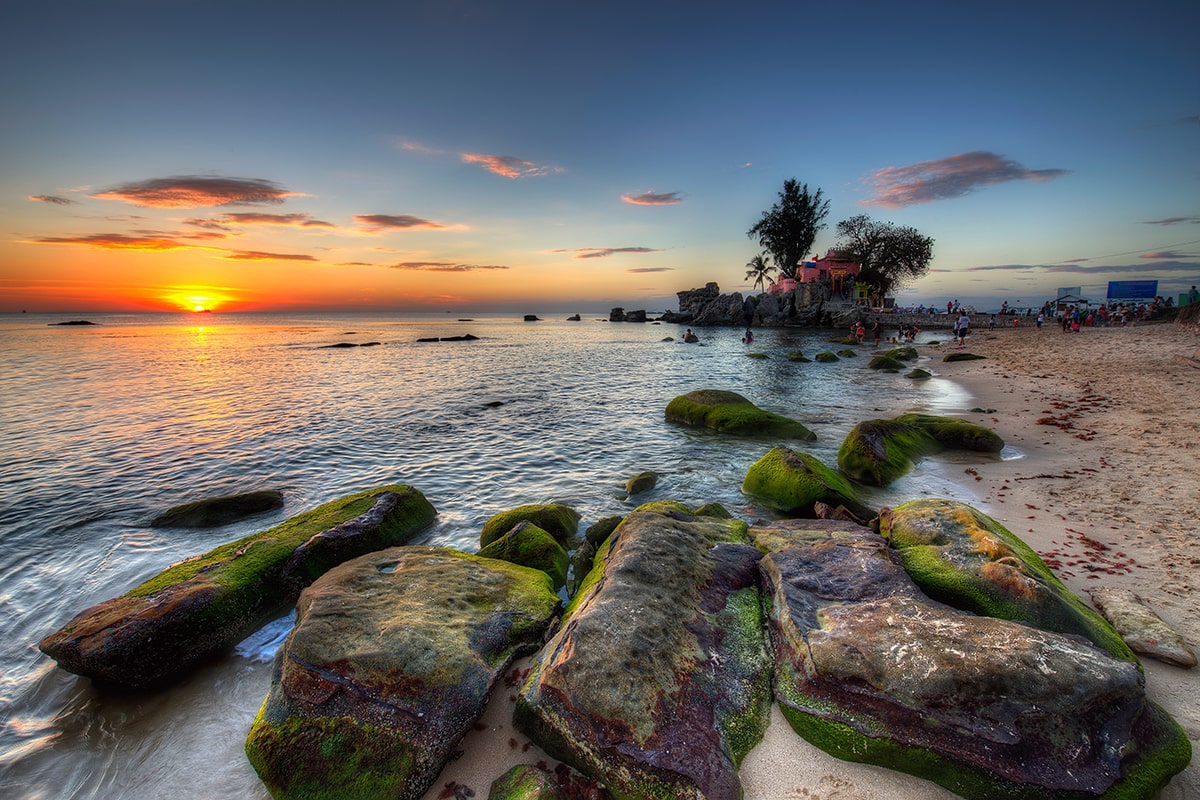 Vietnam remains one of the most underestimated destinations in Southeastern Asia. It trails far behind Thailand, Indonesia, Philippines, but you shouldn't forget that Vietnam is also a maritime country and there are numerous islands along its shores. In recent years, Vietnam focused on the development of tourist infrastructure, and today you are welcome to enjoy a comfortable vacation time on one of the resorts or simply beautiful islands in Vietnam.
The Best Destinations Among Vietnamese Islands: Must-Visits for Tourists
You may be amazed by the following fact: the number of Vietnam islands exceeds 4,000! These are small and big isles mostly located along 3,000 km of the country's coastline. Some of them have already gained popularity as tropical resorts while others may be real surprises for tourists with their wild nature, exceptional beauty, and exclusive beaches.
Let's start with the most popular and comfortable Vietnam islands and go further to meet unexplored destinations.
Phu Quoc Island – the #1 Destination in Vietnam
If you ask someone which island in Vietnam he knows, probably 90% may answer – that's Phu Quoc! Phu Quoc is a real cradle of a romantic atmosphere. The island is famous for its paradise-looking beaches, untouched nature, and its visa-free rules for departure. Phu Quoc is located in South Vietnam, it is the largest among Vietnamese isles, and it is protected by UNESCO.
What to do on Phu Quoc?
Enjoy lazy days on its sandy beaches;
Meet sunsets and sunrises in a romantic atmosphere;
Visit Phu Quoc's National Park to look at unique nature sites and their inhabitants;
Get all-inclusive services in Vinpearl Phu Quoc 5-star resort;
Visit the local fishing village of Ham Ninh to experience local authentic culture.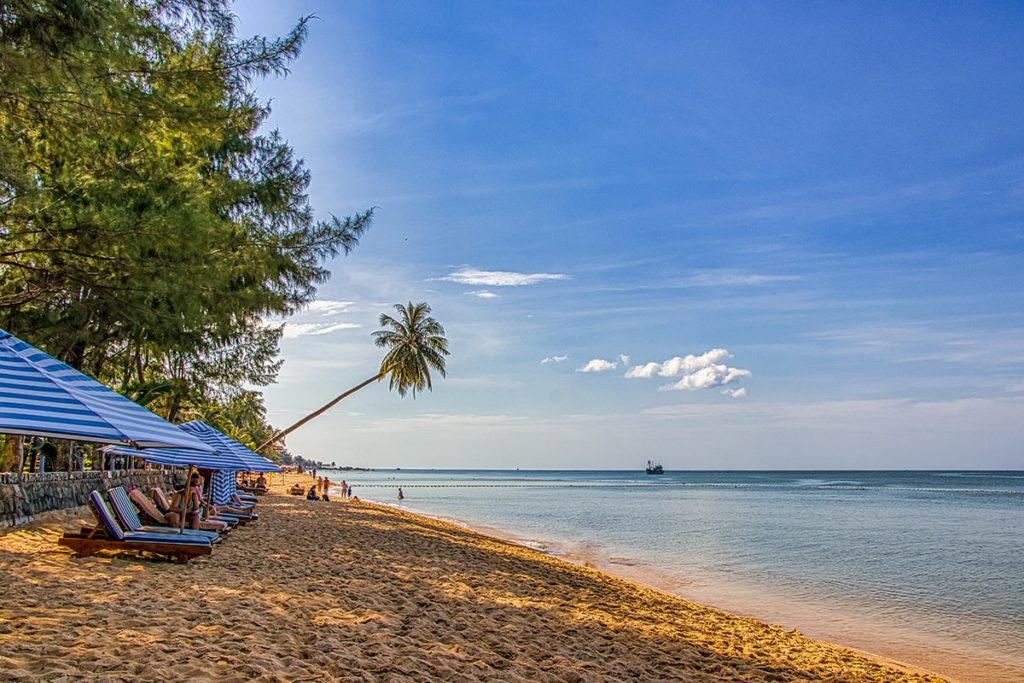 Cat Ba Island – the Place to Enjoy Picturesque Grottoes
Cat Ba Island is also a popular tourist destination. You can get there with ease by ferry or a speedboat from Hai Phong. The island offers great beach vacations on its two big beaches, and an opportunity to visit the national park which is also under the protection of UNESCO. Due to its unique landscapes which combine seashores and rainforests, mangroves, and fancy grottoes, there are lots of ideas about what to do in Cat Ba Island.
Swimming and sunbathing on the beaches;
Diving and snorkeling to explore its coral reefs and underwater grottoes;
Go kayaking or rent a boat to visit nearby Monkey Island and Lan Ha Bay Island;
Take a trip to local caves and grottoes.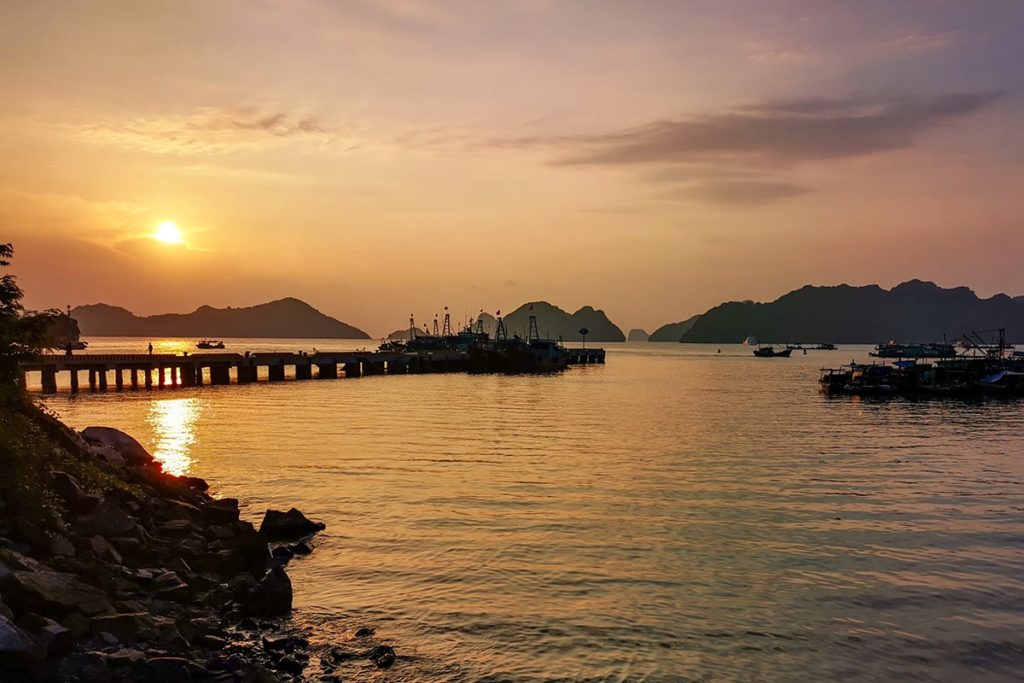 Ly Son Island – a Heartland of Shrines and Temples
Do not forget that Vietnam is one of the most interesting destinations from a cultural and historical point of view. If you are looking for a great combo of beach vacation and excursions to authentic shrines and temples, Ly Son is definitely your must-visit destination. This island is located approximately 30 km from the mainland in the province of Quang Ngai.
The island's nature remains almost pristine, but it also offers great tourist infrastructure with several hotels and resorts for an affordable price.
The most spectacular sites and amenities of Ly Son are as follows:
Unique garlic fields to make incredible photos;
Over 50 shrines and temples, including real must-sees – Chua Huang Pagoda and Dinh Liem Tu Temple;
The best skyline view and panoramic view of the island from the top of the Thoi Loi mountain;
The most beautiful coral reef with a diverse marine life inhabiting it.
So, enjoy hiking, sightseeing, scuba diving, and simply beach vacations on Ly Son Island.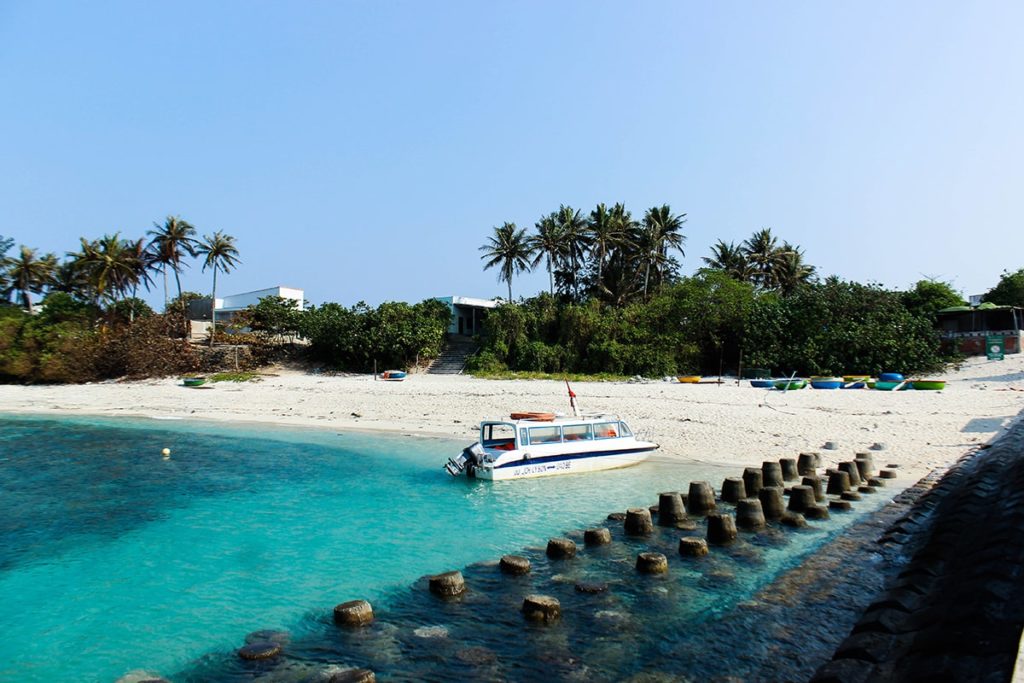 Nam Du Islands – an Archipelago for Divers
Nam Du is not a single island. It is an archipelago of 21 islands, which are located 40 km from Phu Quoc. It's a real secluded area as only 11 of these islands are inhabited and the majority of accommodations are located on Hon Lon Island. Others host wildlife sanctuaries, lighthouses, and coral reefs.
What to do on Nam Du Islands?
Sunbathing and enjoying beach vacations;
Diving and snorkeling during boat trips along Hon Dau Island;
Taking boat trips to uninhabited islands to take the greatest photos for Instagram.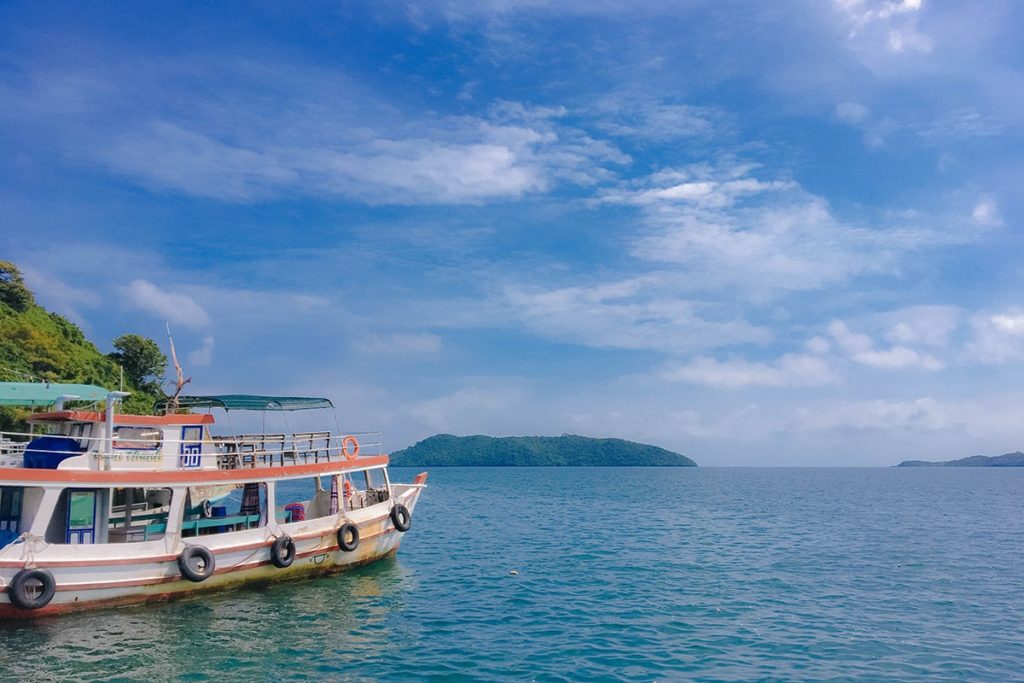 These 8 small islands are included in the World Biosphere Reserve by UNESCO. That fact tells more than any other words. Cham Islands are only 30 minutes of boat trip from the mainland, but they are not overcrowded by tourists. Thus, it is a good destination for those who love secluded leisure. But it doesn't mean that Cham Islands are uncomfortable. There are hotels and tent rentals, diving centers and snorkeling gear rentals. So, you can enjoy the best tropical vacation activities there.
Some Tips to Prepare for Your Trip to Vietnam Islands: a To-Do List by the Findislands Blog
Besides choosing the best destinations among Vietnam islands, it is also a good idea to plan your trip. What to do to make your Vietnam island vacations flawless?
Book flight tickets and then apply for accommodations on the chosen island.
Ensure that your destination doesn't require additional permissions or visas (i.e., Nam Du islands and namely Hon Dau require the permit).
Plan your visit for the period from March to September so as not to get to monsoon season;
Do not forget about proper clothes and footwear + sunscreens and repellents.
May your future vacation on the Vietnam islands become a heartwarming experience you will remember forever!
Read also: