Arrr, Ye Ready? A Fun Guide to International Talk Like A Pirate Day! 
Do you know that once a year you can limitlessly scream "Arrrrh! Ahoy, Cap'n!" and even get an extra portion of good old rum? Yeah, that's it, an International talk like a pirate day is coming soon!
A Tiny Introduction to the Talk Like a Pirate Day's Topic
We all love pirates. This topic is always a good idea for a party, and there are lots of attractions and entertainments inspired by these sea wolves whose history is overgrown with legends, just like a pirate ship's bottom overgrew with seashells.
There are numerous movies and TV series which depict pirates' life and conquers, yet truly popular this topic became with the inception of a special date, Talk Like a Pirate Day. Do you know when is national talk like a pirate day? This year we are going to celebrate it for the 28th time! Thus, a whole generation of modern pirates has grown up knowing about this cool feast. And annually, you can join the celebration on the 19th of September, the date when this exceptional date was established. So, you can plan this date to create a true talk like a pirate day for yourself. And we are going to share with you all the details and peculiarities of that feast.
The Tale of Talk Like A Pirate Day
The whole concept of International talk like a pirate day is not an invention of pirates themselves, of course. Those tough and rough men are not likely to be interested in any celebrations except their wins and conquests.
So, the roots of a pirate's day come not so far past. This happened in 1995 when two friends simply decided to play racquetball. Accidentally, one of them was injured and in pain, he said a fateful curse which sounded just like pirates say: "Aaarrr!". After that, they decided to expand the joke further and talked pirate lingo for the whole day.
The idea was born, and those two friends were John Baur and Mark Summers, two youngsters who are naturally founding fathers of that holiday and a modern pirate movement.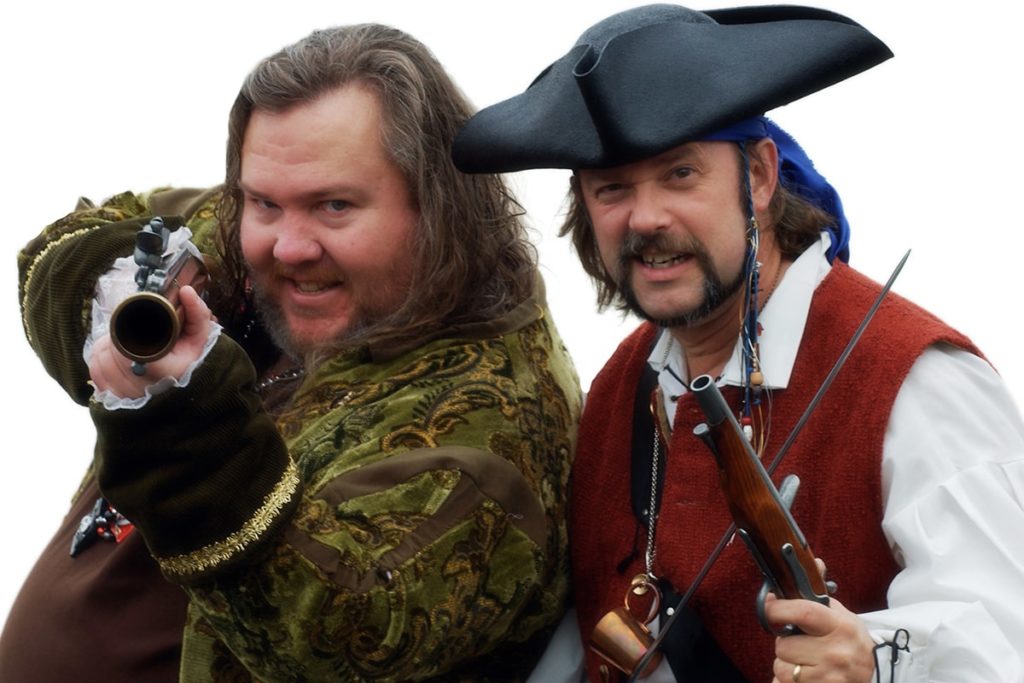 Yet, that wasn't all. The fatal game happened on June, 5th, 1995, yet, if you ask when is talk like a pirate day, the 5th of June will be the wrong answer. The reason for this is simple and curious. On the 5th of June, the date of Normandy Landing is honored, so concerning this day, two friends made a solution to delay the celebration of their newly created Talk Like a pirate day and make it on the 19th of September.
The next question you may ask will probably be: Why the 19th of September? And here is one more curiosity to happen. This is the birthday date of Mark Summer's ex-spouse. He said that he hardly remembers dates, yet the birthday of his ex he will keep in memory forever. Besides, there were no important coincidences with other memorable holiday dates on this day. So, since that time, an International talk like a pirate day is celebrated on September 19.
Yet, you shouldn't think that everyone knew about TLAP Day right since 1995. Just keep in mind that this was still the era of the dawn of the Internet, so the information had slower spread. For almost 7 years, Talk Like a pirate day was only celebrated by Summers, Baur, and their friends. But in 2002, they decided to share this great celebration with other people. They get along with a humor columnist, Dave Barry (nowadays, you may probably call him a standup performer). And that was done, the holiday became popular because Barry wrote an essay about it and published it in one of the most reputable FL newspapers, Miami Herald!
The next year TLAPD was celebrated on Monday, and we can say it was alright, as you had an opportunity to start a new week in a cheerful and sharp-cut mood and transform your office into a real pirate ship. This year, it will be celebrated on Tuesday, and that's also OK if you have the mood and some merch to develop the spirit of adventures and pirate mood.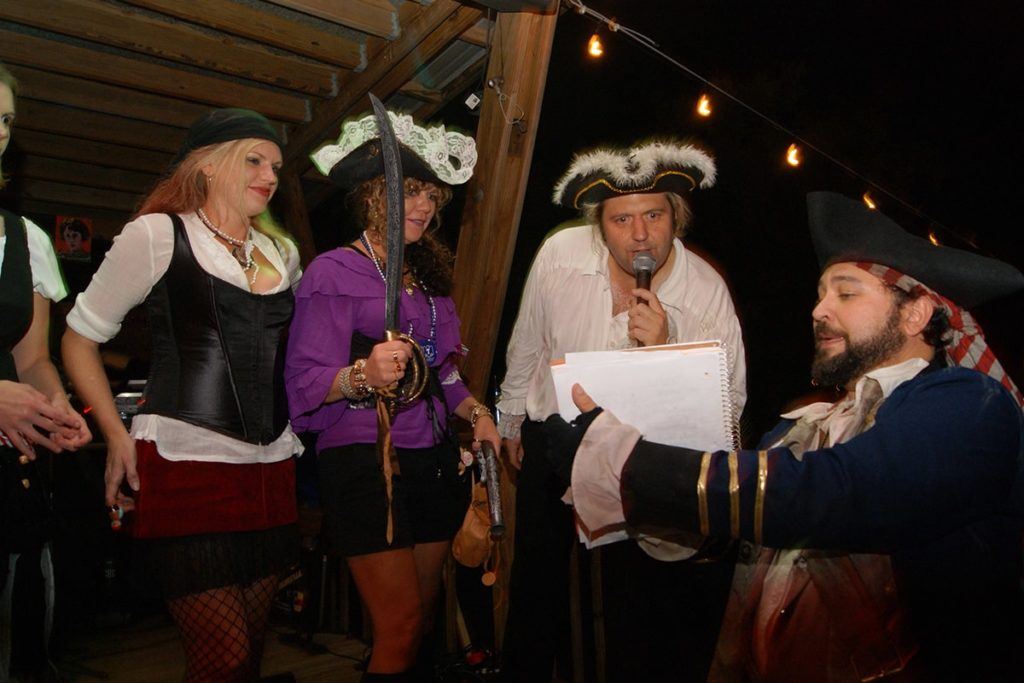 Pirate Sayings – Talk Like a Pirate – It's Easier Than You Think!
The basics for Talk Like a Pirate Day are pirate words and phrases. Where can you find them? The creators of the holiday claimed they were inspired by the movie actor Robert Newton, who played pirate characters on-screen. Besides, the feast would be nothing without the notorious book The Treasure Island by Robert Lewis Stevenson, which became a true bible for pirate spirit lovers. Just remember the most popular song which came from this novel, a fabulous 15 Men on a Dead Man's Chest! That's the key to lots of pirates' sayings you can use when celebrating TLAPD.
Yet, if you do not remember any of them, that's OK, we are going to teach you how to talk like a pirate. Here are some simple pirate words you can dissolve in your speech and gain success.
Ahoy is the most famous among pirate words, and it means simply 'Hello'.
Arrr or Arrrgh! is a word with almost limitless meaning, as you can use it with various intonations to express almost every feeling from happiness or excitement to anger and anxiety.
Aye, aye, captain (aka ay, ay syr/ai, ai, captain) is the pirate phrase you can use when you get tasks from your boss as it shows your agreement with him.
And when you want to shout something like 'Bingo!' just substitute it with a shout 'Bounty!' which is the same in its meaning in pirate talk.
Some words from the pirate slang came simply from shipping mastery, i.e., 'Hang the jib' or 'Shiver yer Timbers'.
And do not forget the most famous of the pirate slang samples, the great shout Yo Ho Ho! Which you can use to express the highest levels of happiness, satisfaction, or joy.
Some of these pirate phrases sound and look outdated, yet, do not forget that the epoch of pirates passed 3-4 hundred years ago, so they couldn't sound like modern Z-gen speech. At last, you use them once a year, if only you do not have a habit to board some vessels in your everyday routines.
You can also get some pirate terms from the movies, and further we are going to talk about the most challenging of them in this article.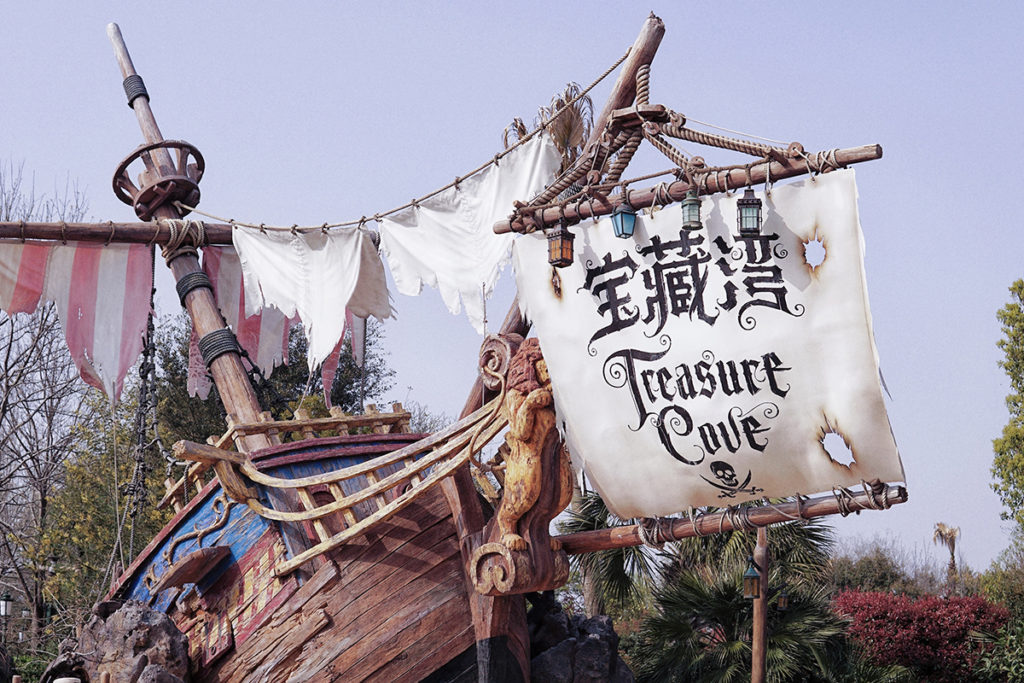 Real Pirates Weren't Just in the Movies, You Know
Piracy as a way of living was not an invention of Hollywood screenwriters. Piracy as a way of earning money on criminal activity on the sea existed since the invention of ships and boats. Even in Ancient Greece and Rome, pirates were terrorizing sailors and trade ships.
But the Golden Era of piracy was between the 1680s and the 1730s when pirate ships were numerous in the Old and New Worlds. Pirating meaning is acquiring property like gold, slaves, valuable things, gems, and jewelry or spices from civil ships which floated across the Atlantic Ocean and nearby seas. In fact, pirates robbed, smuggled, killed, and preferred an unjust way of life. They cursed, and they drank rum, they loved women, and they terrified all the shores and islands across the Caribbean Sea and the Atlantic Ocean.
The most famous pirates in world history were as follows:
Sir Francis Drake, a privateer and explorer whose name was given to Drake's Passage. He was the predecessor of pirates of the Golden Era. Despite officially he was a privateer serving Queen Elisabeth the 1st, he also became a real scourge for Spanish ships.
Alexandre Olivier Exquemelin was a Dutch and Flemish pirate, and buccaneer who wrote one of the most important books which explained the way of life of pirates.
Henry Morgan was a Welsh privateer and further made a career as a governor of Jamaica.
Edward Teach, aka Blackbeard, whose image and lifestyle became notorious and symbolic for pirate lovers.
Anne Bonny was a rare thing as she was a pirate woman who hid her female origin and succeeded in piracy circa the 1720s.
Besides the personalities, there are also numerous famous pirate ships which are on everyone's lips. Just listen to these names like the Royal Fortune owned by Bartholomew Roberts, the Queen's Anna Revenge owned by Edward Teach, or the Adventure Galley owned by William Kid. They are fascinating and make you feel the sea breeze!
Yet, if you ask do pirates still exist, the reality will be less romanticized. Yes, pirates do exist, and they often rob ships and take hostages to get rewards for them Piracy is still flourishing near the shores of Africa and around the islands in Southeast Asia where gaps in the jurisdiction and laws exist. But they do not sail on fabulous vessels like the same Queen Anna's revenge and prefer more technological and fast small motorboats to attack civil ships. So, modern piracy is not about the romantic spirit and the striving for adventures. It is simply about surviving and money.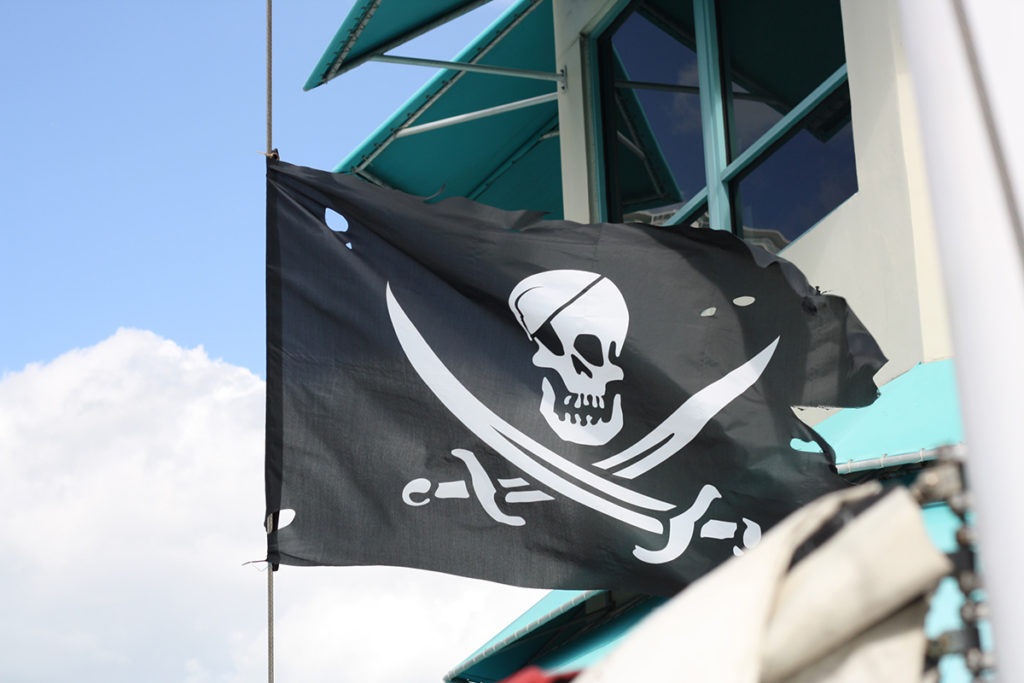 Grab Some Popcorn: Pirate Movies You Can't-Miss
There is no way to spend Talk Like a pirate day without a bucket of popcorn and a movie about corsairs or pirates. Here we have some pirate movies to plan this holiday flawlessly.
Blackbeard's Ghost is a true Disney classic. This pirate movie was shot in 1968, but it is still considered to be one of the best films based on this topic.
The Pirates of the Caribbean Pentalogy is no doubt the most popular franchise devoted to pirates. Besides, there you have an opportunity to spend lots of exciting hours simply arguing which is the best Pirates of the Caribbean movie, as each of them has its fans.
One of the best children's animations by Disney, Peter Pan, is also an example of a pirate show. And besides the animation, you can also watch the same-name movie starring Jason Isaacs as Captain Hook.
Captain Blood was shot in 1940, and this is a true gem among the best pirate movies.
Besides, you can also enjoy a pirate TV show to spend more time drowned in the atmosphere of piracy and adventures. These are Black Sails, Blackbeard, Treasure Island, and One Piece.
Celebrate Like a Pirate – No Ship Required!
Yet, we have concluded on how to talk on a Talk like a pirate day, and what to show your guests on your home cinema screen. Now it's time to add some specific atmosphere to get the party started! Enjoy our tips for a perfect pirate party on the 19th of September.
The pool party is the best idea for a Talk Like a pirate day. Fill in the pool with fresh water, get some rubber rings or air mattresses and start a real sea battle where each ring or mattress will be a pirate ship.
Add some decorations i.e., a photo zone decorated with sails, Black Roger, pirate chests with treasures, etc. Also, you can decorate your home in the pirate style.
Do not forget about meals and drinks. These in pirate life were lots of meat and fish, sea clams, exotic fruits, and of course, rum! There are thousands of cocktails with rum you can take as armor for the idea of a TLAP Day party.
Your garments also matter! A striped vest, high boots, a spade, a cocked hat with feathers, or at least a bandana with skull and bones will fit the party tip-top.
Add some music, for example, some classy pirate songs, some soundtracks from pirate movies, or some DJ samples with these music pieces.
But the most important feature of a pirate party is your mood. Start it with bravery, add some adventure, and be sure that you won't walk the board even if you fail, Arrrrr!
Conclusions
International Talk Like a Pirate Day is an example of a great idea which became viral with time. It started from a simple phrase said in a friendly circle, and now it is a great celebration which is held annually across the world! So, would you join this adventure this year? See ye, captain, on the 19th of September, Arrrrrrgh!