Beautiful Private Islands for sale in Seychelles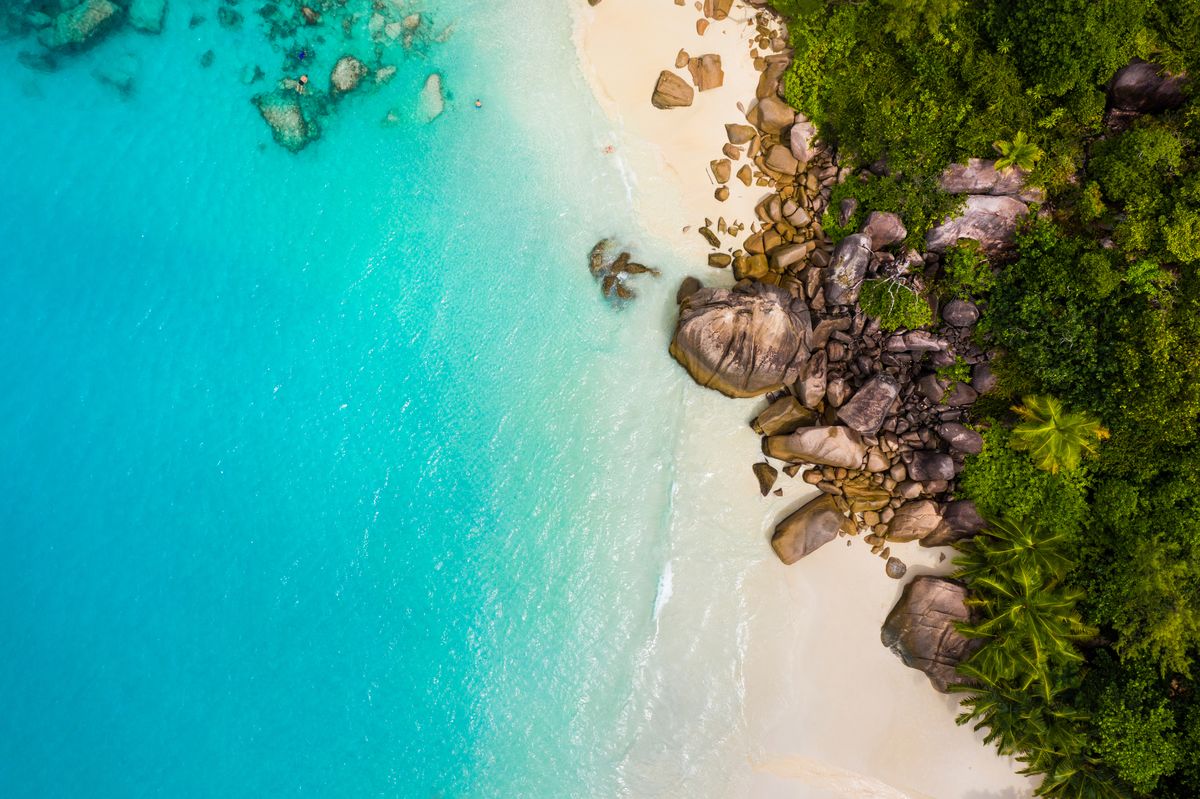 Seychelles is more than 100 incredibly beautiful islands located near the east coast of Africa in the Indian Ocean. Each island of the archipelago is unique but wonderful. All shades of the sea, spacious white beaches, and unique plants are stunning here. The islands can be divided into several types: inhabited and uninhabited, hotel islands, nature reserves and private islands. In this article, we are the most interested in private islands for sale in Seychelles.
Map of the Seychelles
The Seychelles, officially the Republic of Seychelles, is an archipelago nation in the Indian Ocean composed of 115 islands covering a distance of approximately 1,500 kilometres (930 mi). The country's capital, Victoria, is located on Mahé island.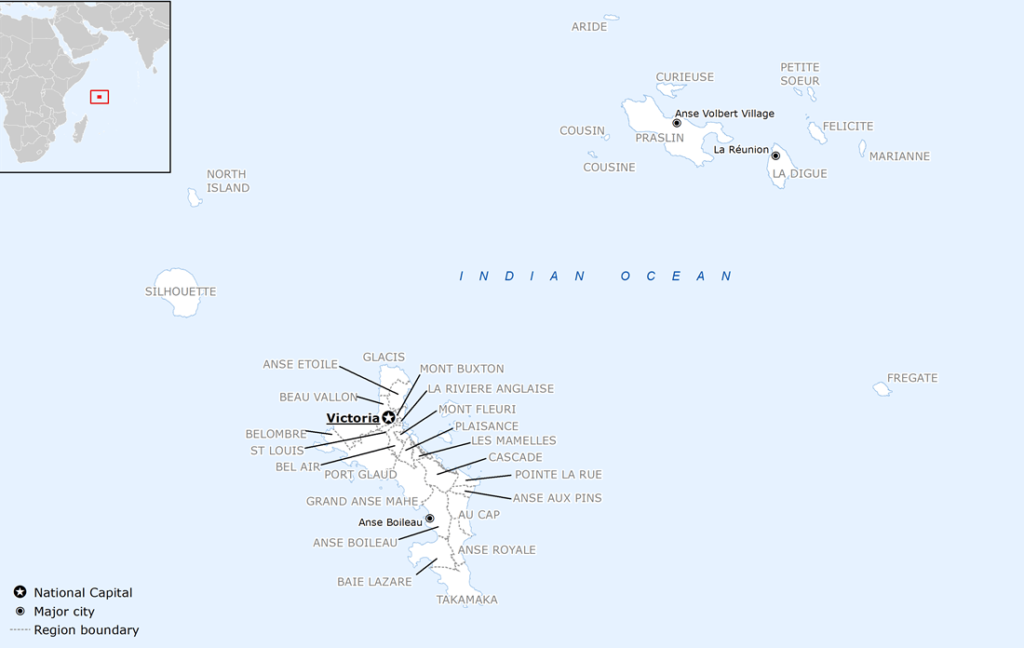 Atmosphere of Seychelles
Most people live on the three largest islands: Mahe, Praslin and La Digue. Here you will see the developed cities and all conditions for a great vacation. People on the islands are happy and simple. And anything that would cause conflict in other countries is usually handled with the phrase "It's okay" here.
Since the 70s of the last century, Seychelles has become a desirable vacation destination for many tourists. Newlyweds come here for honeymoons and weddings, businessmen take advantage of the offshore zone, celebrities come to spend a weekend on their island, and travelers come from all over the world to enjoy an extreme or lazy beach vacation.
The archipelago has many private islands that are fully leased or offer one of the few villas for a luxury vacation. Thus, you can arrange a romantic vacation for two or a family weekend away from city noise. These islands are Fregate Island, North Island, Alphonse Island, and others.
Do you also want to develop an island for the hotel business? Below in the article, we will discover this opportunity.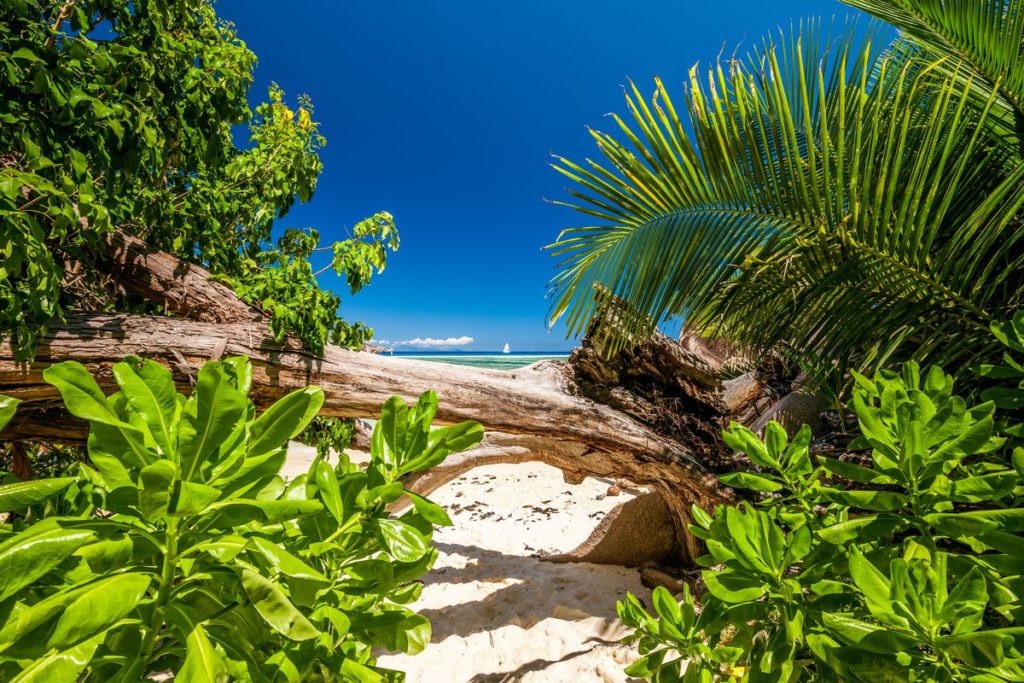 Are there private islands in Seychelles for sale?
In this location, you can find private islands owned by celebrities and businessmen. New islands for sale also enter the market from time to time.
Available options in 2023:
Blackbook Listing – Seychelles , Africa – USD $10,000,000 – $20,000,000
Beoliere Coastal Property – approx. 49,42 acres – Mahé – Price upom request
The islands are demanded. This is facilitated by the great tourist importance of the region, pleasant climate, and natural diversity. Since most islands are outside the cyclone belt, extreme weather is not frequent here. And trade winds only improve conditions for swimming. The private islands often have beautiful beaches and bays.
The price of small islands varies in the range of USD 10,000,000-20,000,000, but there are those whose value reaches USD 150,000,000. One of the private islands for sale could be found on this website recently.
However, it is not easy for foreigners to buy an island in Seychelles, and we will discuss this below.
What about a foreign property?
The foreigners may buy real estate in Seychelles; however, several restrictions complicate the purchase of the island.
According to the legislation, foreigners may buy real estate on freehold conditions only for private use. In this case, you need to obtain government approval.
Under the law, you may not use the purchased property for commercial purposes, rent a house, or in some other way receive commercial benefit from real estate. This is possible only for the citizens.
By the way, here you`ll find a selection of African private islands available for purchase on our website
As an alternative, you may become a tenant of the island on the leasehold conditions and invest in the island development. The lease term can reach 70 years. This time will be enough for you to implement the investment plans and fully enjoy your private island.
You May Also Like: Lake private islands for sale in Uganda
Use FindIslands to advertise the private island
At the beginning of 2022, we will launch the catalog of private islands for sale and rent on the FindIslands website. You can apply for entering your island in the catalog free of charge (for the first 10 applications). Subscribe to our updates so you don't miss interesting articles and notifications of the launch of new features.
Subscribe now