Private Islands for Sale in Scotland 2021, Life in the Wild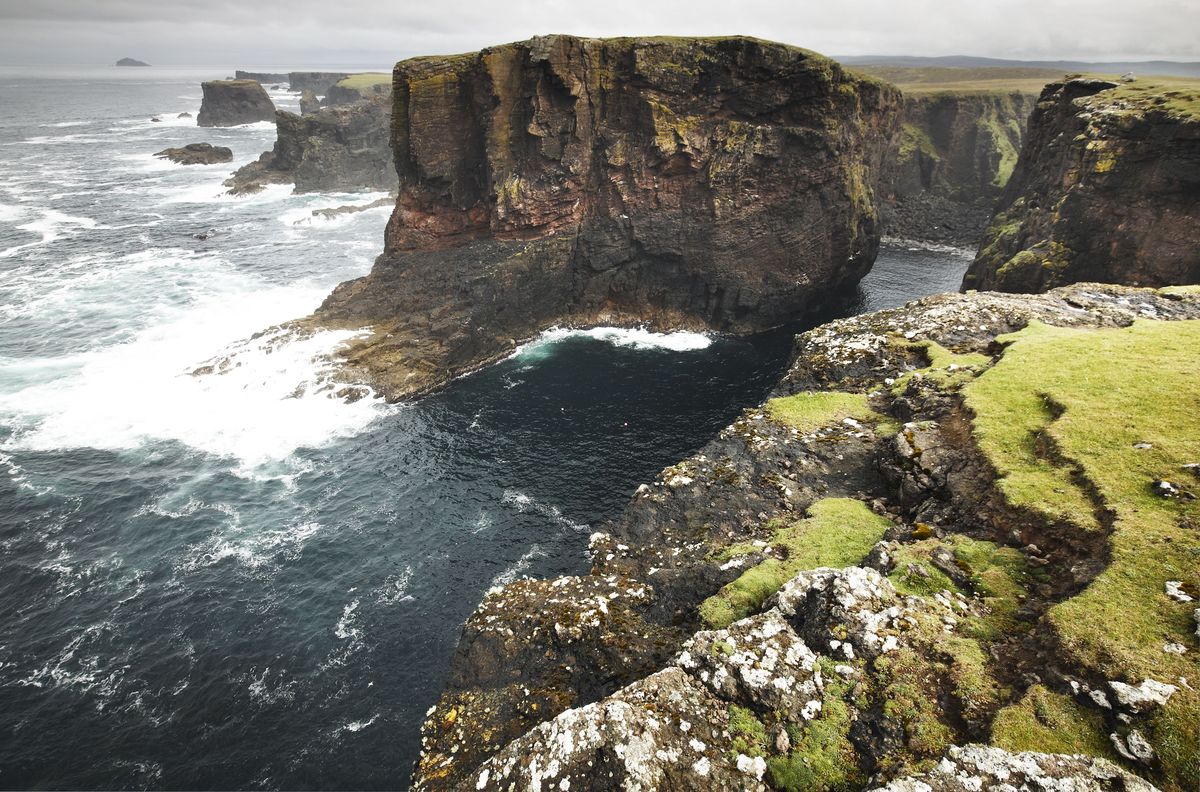 Scotland is a small picturesque country which is located in the north of Great Britain and borders England by land. This country is washed by the Atlantic Ocean in the north and west and by the North Sea in the east. Scotland consists of 790 islands, of which 130 are inhabited. Also, there are beautiful private islands for sale in Scotland in 2021. The country has an ancient history, and you can find majestic castles and historic buildings in every corner of it. In total, there are about 3,000 castles in Scotland.
Yes, this country is really impressive. And if you've been thinking about buying remote luxury real estate in the UK for a long time, we recommend considering Private Island for Sale in Scotland.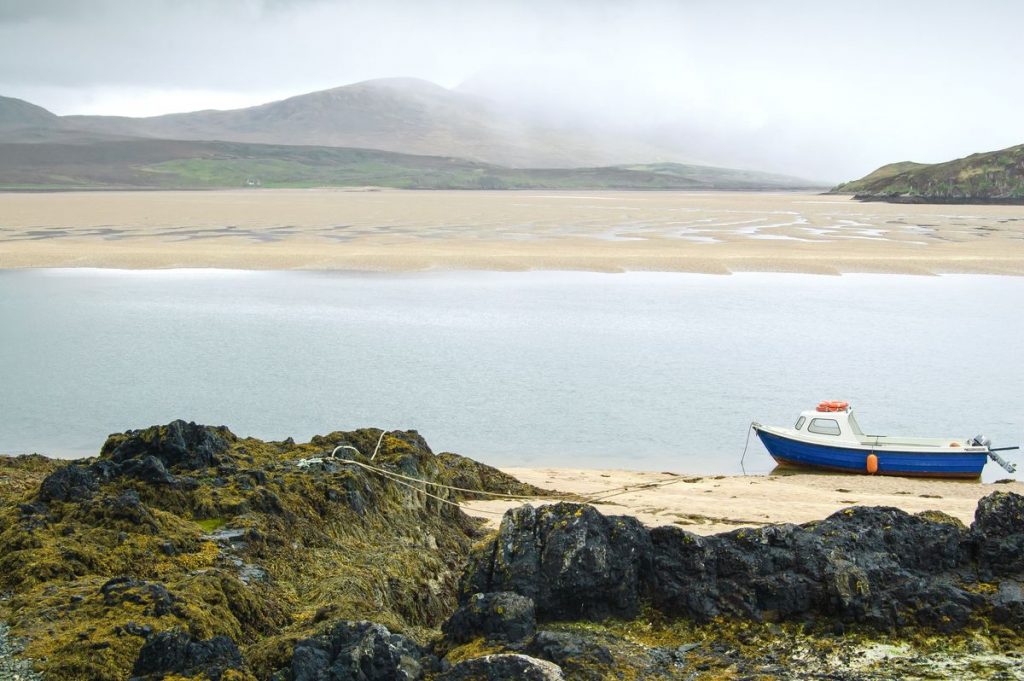 Why buying an island in Scotland is advantageous?
Private island for sale in Scotland has several major benefits.
Firstly, real estate in Scotland is cheaper than in England or Wales. This also applies to the islands.
Secondly, buying an island in Scotland is usually faster than in other parts of the UK. So, as a rule, purchasing real estate in Scotland will take four to eight weeks, while in England, Northern Ireland, or Wales, this period is most likely to be eight to twelve weeks.
Thirdly, there is now an annual rise in property prices in Scotland, so buying a Scottish island can be a profitable investment.
You should also pay attention to the private islands in Scotland if you like the unique Scottish culture, beautiful nature and a slower pace of life than in neighbouring England.
Private Islands of Scotland in 2021
Now you can find several offers to buy an island in Scotland on the market. Among Scottish islands for sale, there are:
Linga island, located off the west coast of Shetland (63 acres, £250,000);
The island of Inchmarnock in the Firth of Clyde (660 acres, £1.4m);
Inchconnachan Island, which is situated 30 miles from Glasgow (103-acre island, should start at £500,000);
Càrn Deas is a beautiful uninhabited island and a part of the Summer Isles archipelago (22.5 acres, £50,000). As you can see, Càrn Deas is a cheap island in Scotland, and you can buy it for less than the price of a flat in Glasgow.
The indicated prices are the initial rates offered by island sellers. Please note that the final price depends on the number of applicants for the island, their bids, as well as additional costs.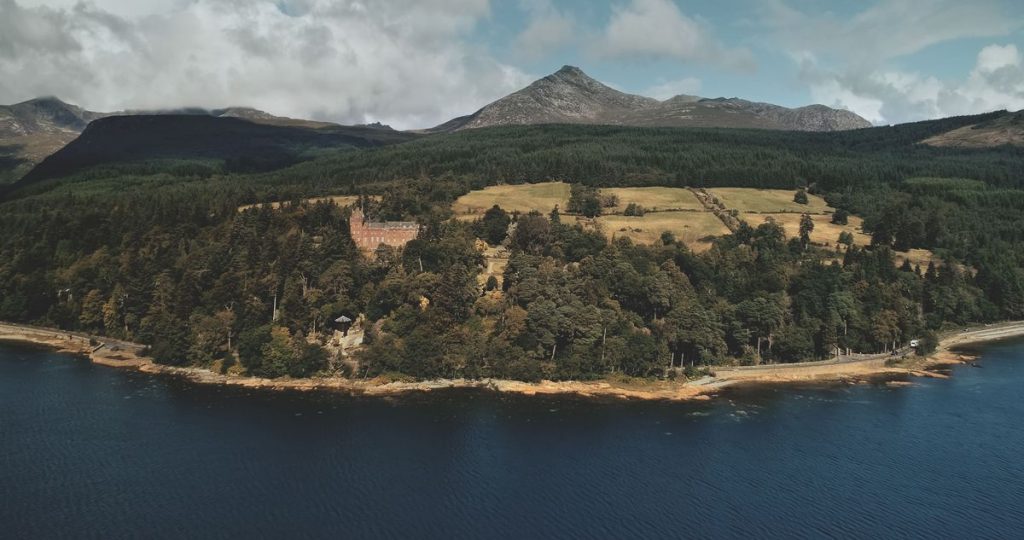 Is Deer Island Still for Sale?

Deer Island in Scotland went up for auction on March 26 with a starting bid of £80,000. But now it is not for sale anymore. A new buyer paid £311,000 for the uninhabited Scottish private island.
Interesting, that the island had belonged to the same family for 500 years.
Peculiarities of buying real estate in Scotland
Real estate in Scotland is quite expensive, although cheaper than in other UK countries. However, here you can buy an island at the price of small apartments. Yes, in the Scottish market, you will find private islands priced from USD 100,000 to USD 2 m.
Next, we will talk about some more peculiarities of buying an island in Scotland:
In Scotland, almost all properties are held on the Scottish equivalent of freehold. Islands are no exception.
There are no restrictions on real estate purchases by foreigners.
Some islands impose certain obligations on the buyer, such as the restoration of historic buildings on their territory. There are also restrictions on the island's development.
In Scotland, the purchase is mainly executed by a private solicitor. He coordinates all issues with the inspection of real estate, documents, deadlines and payments. Therefore, it is very important to enlist the help of a good specialist whom you will trust. The buyer will also be represented by his solicitor.
Most of the Scottish islands are sold by auction. The starting price is indicated by the seller and is usually slightly lower than the market price. Then, everyone can anonymously offer their own price. Thus, the seller party accepts the best offer.
The only information a buyer has when bidding is the number of auction participants.
There are also additional costs for the purchase of an island: attorney services, Land and Buildings Transaction Tax, a fee charged by the Registers of Scotland.
If you already own real estate in Scotland or any other country, the purchase will cost you more.
The lawyer must strictly control the sources of money you pay for the island.
You can buy an island in Scotland even in 4 weeks, although the procedure usually takes longer.
It might be interesting for you as well: Private Islands for Sale in Ireland, Your Green Hills Paradise
Become an Owner of Scottish Private Island
Of course, there are several other laws governing the purchase of islands in Scotland. However, all the nuances need to be discussed with your solicitor for a better understanding of the current situation in the real estate market and your own capabilities.
Scotland is truly a beautiful country. In its vastness, you feel freedom, a connection with nature and happiness, especially if you own a Scottish private island. (European islands for sale by the link) We wish you profitable decisions and successful island purchases. And if you like our blog, please subscribe to our updates and be the first to get the latest information about the islands.
Subscribe now