Uninhabited Islands Worldwide — Full guide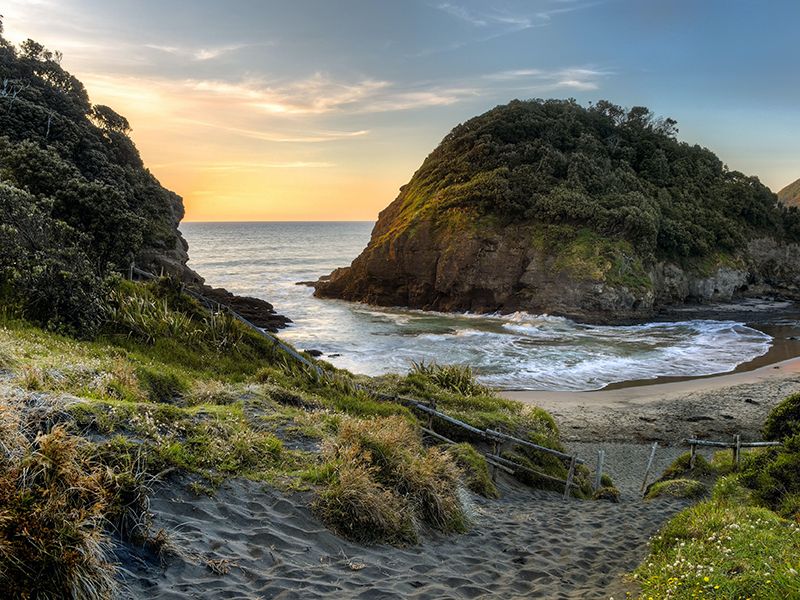 Haven't you ever dreamt about leaving your routine life and escaping to an uninhabited island? We are sure that sometimes, even the most content with their lives individuals think about such an opportunity. The term an uninhabited island is covered in a veil of romance. Yet are there uninhabited islands you can live on? What region offers the most comfortable uninhabited islands for sale? Let's discover this tremendous question in this article.
What Are Uninhabited Islands: Main Definition
Let's start with a definition. The term uninhabited island means the piece of land that has no regular population. By the way, do you know that a lion's share of all the islands on the Earth is uninhabited? Yes, it is so. It seems that there are no places that have never borne a human footprint. But most islands are these places.
There are several reasons for this.
Some islands are still uninhabited due to a lack of drinking water.
Others were chosen to be nuclear test sites once and they are not appropriate for living.
Lots of remote uninhabited islands are situated in directions where it is hard to reach.
And some of them are too small to be suitable for living. Besides, there is also a geographic difference between an island and a rock. Most rocks are the smallest islands with no flora and fauna on them.
Besides, do you know that the largest uninhabited island is Devon Island, one of the Arctic Archipelago islands? Its size is 21,331 sq mi and it is more than the size of several European countries. Yet its climate is harsh so living there is not a good idea. The same we can say about lots of big but not appropriate for life Antarctic islands.
European Uninhabited Islands
As for Europe, despite the high population density, there are uninhabited islands in this part of the world. For example, one of the largest is the Ukrainian island of Dzharlygach. It is a protected area, so it is unlikely that you will be able to settle here but tourists love this place very much. Many islands are also concentrated in Greece. The number of uninhabited Greek islands exceeds 100, and not all of them are suitable for living. Although there are many such Greek islands for sale, for example, Lesser Lesbos.
Another location where the uninhabited islands of Europe are located in Scandinavia and the northern part of the Atlantic. Islands near the French province of Brittany, in the vicinity of Svalbard, and in the jurisdiction of Great Britain, Scotland, and Ireland, are quite affordable for purchase if you like the harsh climate.
New World's Unpopulated Islands
Now let's cross the Atlantic Ocean to get through options available there. The most popular and perspective locations are uninhabited Caribbean islands. Their climate and rich tropical flora attract people who want to live in a kind of Paradise. If you are looking for uninhabited Caribbean islands for sale, you can choose from a wide range of Caribbean Florida Keys, for example, or try your chance by applying for a purchase of one of the Bahamian Islands.
Yet the choice is not limited to the Caribbean Sea only. USA island owners offer also uninhabited islands in the Atlantic Ocean i.e. in South Carolina or Connecticut.
If you go south, you can also choose from several locations like Panama, Hawaii, and the costs of South America. We cannot say these directions are the best choice for living on an uninhabited island but you can consider them too.
Uninhabited Islands in Asia and the Pacific Region
One of the biggest scopes of small uninhabited islands for sale is concentrated in South-Eastern Asia and the Pacific Ocean. Here are lots of uninhabited tropical islands for sale in Thailand, Vietnam, Indonesia, or India. Yet the widest range of islands is located in the Pacific. These are uninhabited Pacific islands for sale in several states of Micronesia, Polynesia, and Macronesia. The most famous countries offering islands in the Pacific Region are as follows:
The Kingdom of Tonga. A small island nation gladly accepts those who dream of their own island. There are many tropical islands suitable for living here. Of course, if you like solitude and do not seek to regularly fly to the continent.
The Maldives. Despite the fact that they are most famous for their recreational areas, there are also several uninhabited islands among the archipelago that can be rented or bought.
Palau. One of the states of the Pacific Region consists of more than 500 islands. The local climate and the beauty of the beaches make these unclaimed islands in the Pacific ocean one of the best options for those who want to live on the edge of civilization on their purchased island.
You might find it interesting as well: 10 Most Beautiful Islands in The World
Can You Get an Such Island as Your Property?
Nothing is impossible! Uninhabited islands, although they do not have a population, remain part of any state. That is, they have an owner. This can be either the state itself, under whose jurisdiction the island is located or an individual. Many businessmen have their islands, the same Mark Zuckerberg, for example. And everything that is privately owned, as well as part of the property owned by the state, can be sold or leased. The same goes for the islands. Moreover, you do not even need to contact directly the representatives of the country whose island you are going to buy. It is enough to find a suitable offer, and you can conclude a deal remotely.
Often, uninhabited islands which are put up for sale are located in too remote places or have any features that prevented the owners from settling on the island earlier. For example, they can be of a volcanic origin which means a volcano can wake up at any time. Or there is not enough drinking water on the island to provide its inhabitants with fresh water constantly. But there are also great options, for example, if the owner, for some reason, simply did not want to own the island or needs money so decides to sell it.
Can I live on uninhabited islands for free?
And what's even more interesting, you can live on some uninhabited islands for free! Such options are often offered by states interested in the development of tourism in their island zone. Moreover, we are not even talking about the remote island states of the Pacific Ocean. In recent years, announcements from representatives of European states about the settlement of uninhabited islands have also appeared frequently.
So, the Scottish government is actively attracting those who like a secluded life to populate Scottish islands, and there are 800+ of them in Scotland while the number of inhabited islands is only 90. In the future, new residents can make a living from tourists, and their duties include maintaining an ecological resort on the island, or at least the role of a caretaker.
Similar proposals were put forward by France, in the vicinity of which there are also enough uninhabited islands. So if you don't want to buy a tropical island as your goal, you can consider similar options and live in Europe on your own island.
However, when choosing an uninhabited island for yourself, it is better to make sure in advance that you can live on it without much hassle. As practice shows, many enthusiasts started their Robinsonade without a preliminary risk assessment and failed. Therefore, always weigh the pros and cons if you want to connect your life with a desert island.
Read also: Secluded life on island. 3 unique stories