All the Answers to Questions about Jeffrey Epstein Island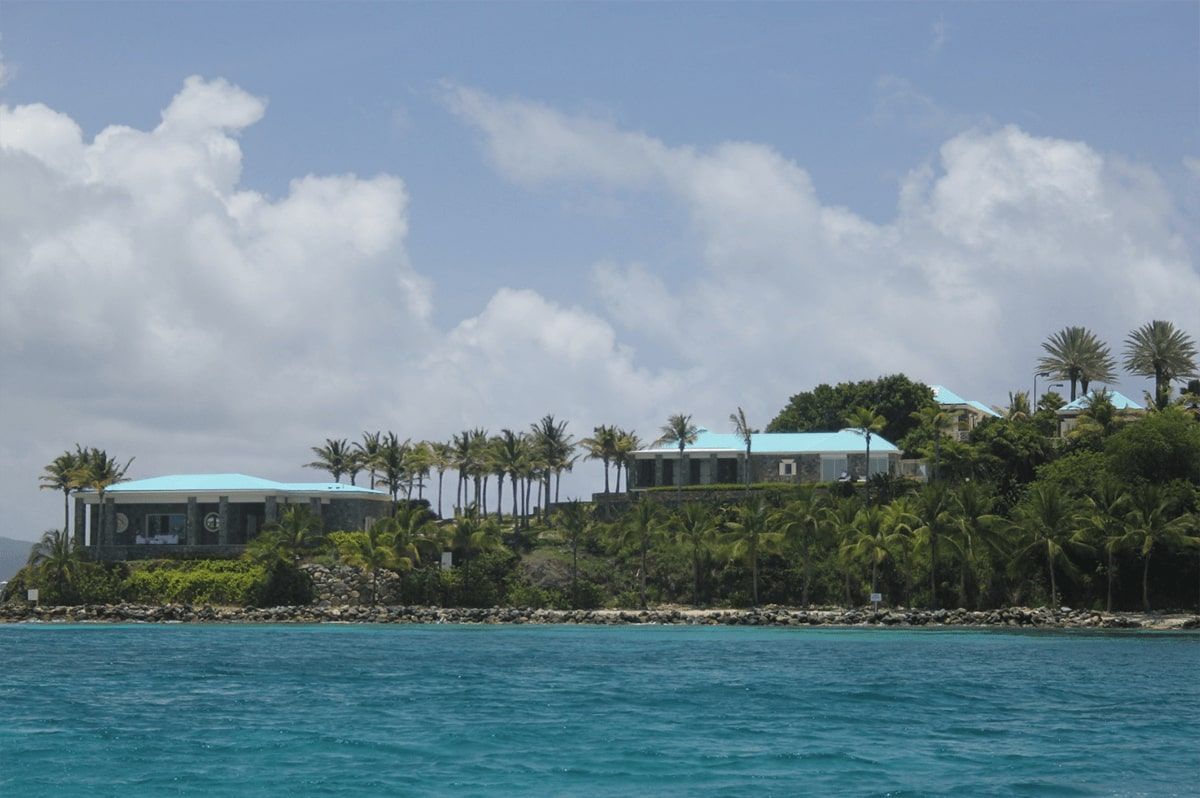 Jeffrey Epstein Island — the phrase full of mysteries and secrets. One of these stories is connected with the name of Jeffrey Epstein, a financial guru and millionaire. His reputation was spoiled and ruined to the ground by accusations of paedophilia and sex trafficking. Let's discover what are Epstein islands. And what are they now after the tragic and doubtful death of their odious owner?
Who Is Jeffrey Epstein? Telling a Long Story Short
Jeffrey Epstein was born in New York. He began his life as a teacher of mathematics and physics at the private Dalton School in Manhattan. But already in 1976, he decided to go into finance. Having founded his own company, J Epstein & Co, he was pretty successful in this, having received the unspoken title of "mysterious rich man". Almost nothing was known about him or his clients. Although he had acquired connections in higher strata of the world elite.
Epstein, who lived, as they say, in a big way, was called "obscenely rich". Despite the fact that the exact size of his fortune is unknown, none of the economists and journalists had any doubts that he is a billionaire. Epstein owned a mansion in New York, two houses in the Virgin Islands (one of them was owned by a financier and now is also known as Jeffrey Epstein island). He also posessed real estate in Paris, New Mexico, and Florida, and 2 planes and 15 cars.
However, the financier Jeffrey Epstein became famous not by the size of his fortune, but by the organization of a brothel for high-ranking persons from all over the world. The brothel was located on one of the Jeffry Epstein Virgin islands. That Jeffrey Epstein's private island further was also called in media Jeffrey Epstein's paedophilic island. The "employees" of his brothel were usually underage girls, and among the clients were, among others, ex-presidents of the US Bill Clinton and Donald Trump, who publicly called him a "good guy", and Prince Andrew. The structure he organized was complex and ramified and was similar to sexual slavery.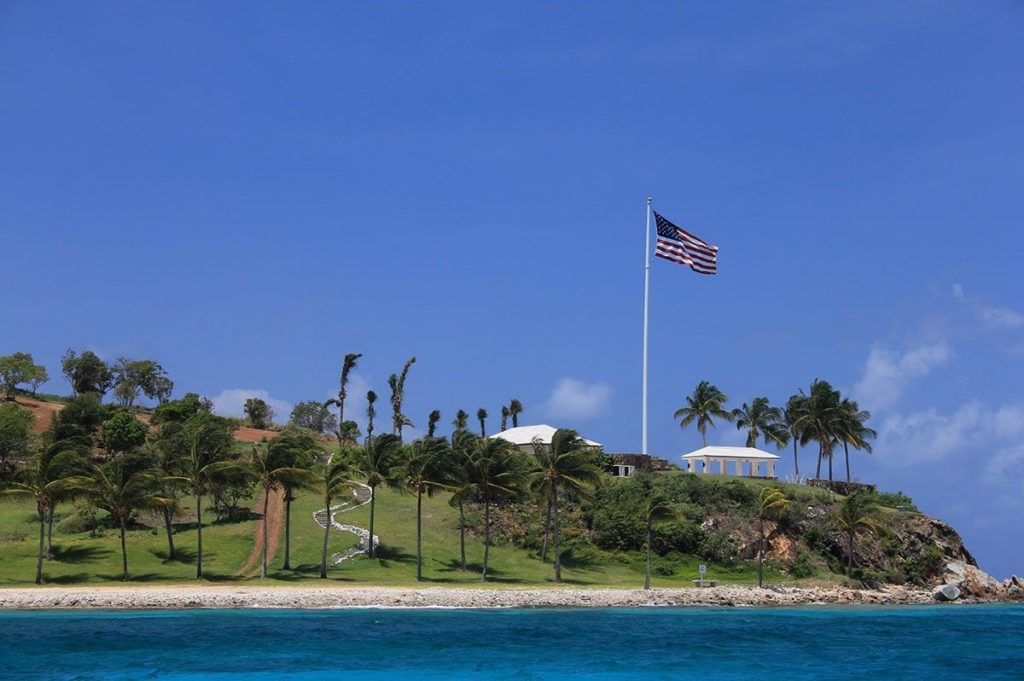 What Happened on the Epstein's Island
The islands in the Virginia archipelago, where Epstein's orgies took place, became the place of imprisonment of thousands of young girls, mostly minors. Recruiters hired by the financier were engaged in the search and selection of young girls and girls for parties. Of course, the victims were not told anything about what they were to do. Most often, the legend for Epstein's pimps was the hiring of masseuses. This went on for more than 10 years, and in his defence, the financier and billionaire said that the meetings of high-ranking persons with young girls. Many of whom were barely 14 years old, took place by mutual agreement. In addition, according to him, he did not know that they were minors as they looked like adults.
The Epstein case was launched in 2019, when, in the wake of #meetoo, interest in the sexual life of high-ranking persons and celebrities from law enforcement agencies only grew. Then it turned out that in 2005 he was accused of organizing teenage prostitution, then more than 30 girls testified against him. The financier was on the verge of imprisonment, but in 2008 he pleaded guilty and made a deal with the investigation. After spending more than a year in prison, Epstein was nevertheless released. True, he was forced to pay compensation to the victims and was included in the correct list of persons who committed sexual crimes, but his release from prison was worth it. Lawyers for victims of violence tried for several years to challenge the punishment, but they never succeeded.
In 2019, Epstein was detained, and a serious charge was brought against him, threatening the businessman with virtually eternal imprisonment. But in the same 2019, Jeffrey Epstein was found hanged in his cell. Today, opinions differ about Epstein's suicide.

First of all, doubts about suicide are caused by the number of influential people who at one time ended up in limelight in connection with the Epstein case. For example, on Epstein-Pervo island, Chuck Schumer, who was a New York senator, was seen by the paparazzi with a minor girl. Also, the list of persons who went to Epstein's private island and were associated with the name of Epstein and his dubious entertainment were Bill Clinton, Donald Trump, the disgraced actor Kevin Spacey, and even Britain's Prince Andrew.
This year conspirologists even connected Bob Saget with the Epstein island case due to the strange death of the comedian that was famous for his harassment-like jokes.
You might find it interesting as well: Islands That Struggle With overtourism. Be a traveller, not a tourist
What Happened to Epstein's Islands Further
This year both islands owned by Jeffrey Epstein were put up for auction. So what does Epstein island look like? In total, there were two islands owned by the disgraced financier. Epstein islands' location is the Virginia archipelago, located on the border of the Caribbean Sea and the Atlantic. the larger island of Great St. James is over 160 acres (nearly 65 hectares). It is specified that Epstein bought it in 2016 for almost $ 20 million. For the most part, it is intact, with only a few buildings erected on it.
Epstein bought Little Saint James Island in 1998. It extends over 70 acres (28 hectares). Besides the main residential complex and four guest villas, it has a helipad, a pier, several pools, three private beaches, a gym, and a hut. One more construction that previously has a golden dome above it but was ruined during the 2017 tornado has an unclear purpose and is now famous under the name of Epstein island temple. Its purpose is also a matter of conspiracy theories connected with Little St James.
The reason why authorities put Epstein island for sale is quite simple. Epstein's estate lawyer Daniel Weiner explained that the proceeds from the deal of Jeffrey Epstein's island for sale will be used to resolve litigation and real estate expenses. Earlier, as compensation to the victims of the deceased millionaire, they paid $ 121 million from the sale of his property.
By the latest data recorded in March 2022, no one of Epstein islands was sold. They are still on the market with a price listed at $125 million. Due to their doomed past, we can say that we will surely claim the personality of the buyer of Jeffrey Epstein island and who owns it now but not very soon. Bad memories last long.
Epstein died. Circumstances Surrounding Jeffrey Epstein's Death
Jeffrey Epstein died on August 10, 2019, while in federal custody at the Metropolitan Correctional Center in New York City. Epstein's death, officially ruled a suicide by hanging, has been the subject of much controversy and speculation, with many questioning the circumstances surrounding his demise. Epstein was awaiting trial on charges of sex trafficking of minors, and his death left many of his victims feeling that they were denied the opportunity to seek justice.
One of the main points of contention surrounding Epstein's death is the fact that he was not under suicide watch at the time of his demise, despite having reportedly attempted suicide just weeks earlier. Additionally, there are reports of irregularities in the jail's protocols on the night of Epstein's death, including guards falling asleep and falsifying records. These factors have led many to question whether Epstein's death was truly a suicide or if foul play was involved. Underscore.
Despite the official ruling of suicide, there are several prominent theories surrounding Epstein's death. Some have suggested that Epstein was murdered to prevent him from testifying about his high-profile associates and their involvement in his crimes. Others have posited that Epstein staged his own death and is still alive, possibly living under an assumed identity. Still, others believe that Epstein was the victim of a botched assassination attempt. The true cause of Epstein's death may never be known for certain, but the controversy and speculation surrounding the case are unlikely to die down anytime soon.
Conclusion
The personality of Jeffrey Epstein has become an icon, but unfortunately, in the bad sense of the word. A paedophile millionaire who has become a virtual pimp for powerful people has actually ruined the reputation of two beautiful corners of the land. Today, however, the Jeffrey Epstein Islands are gradually turning into a tourist site that is of interest to many visitors interested in Epstein's personality and what happened on Epsteins island over the years.
Read also:
Moskito Island as One of the Richard Branson's Caribbean Island