Building a House on a Private Island. What to Learn Before it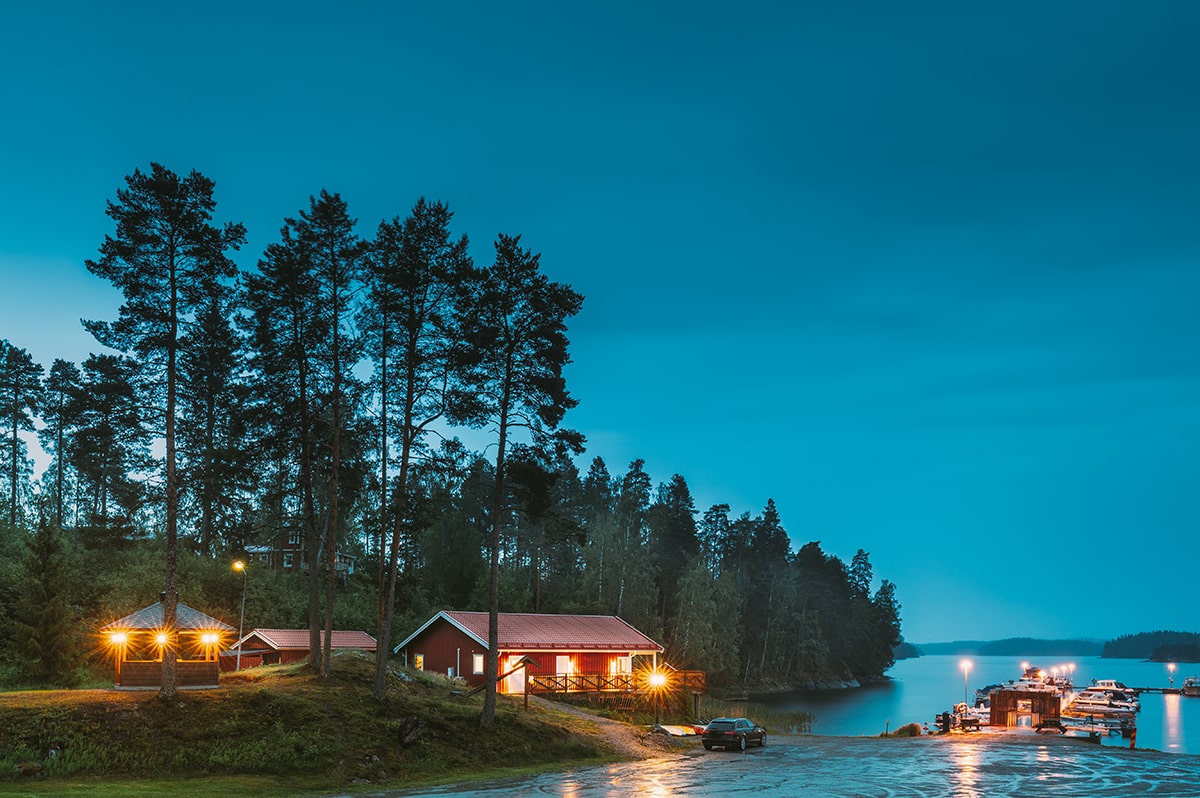 Preparing to build a house on an island differs from the same process on the mainland. Yet there are also lots of specific features you should consider when you decide on building a house on a private island.
Let's get through the peculiarities and challenges the owners of island homes face. We hope that our article will be helpful for you in your strive to build your dream house on a picturesque site overseas.
The benefits of building a house on an island
Every year the popularity of island real estate is only growing. Some seek solitude and dream of living on their island permanently. Others see a similar prospect as island holiday homes, that is, places where you can comfortably spend holidays and vacations. Be that as it may, more and more lovers of island landscapes are choosing to build their own homes from scratch, rather than buying a ready-made property. There are many reasons for this, but the most significant are the following:
Building a house on the island, although it seems time-consuming, in practice, turns out to be a more profitable solution than buying a house. The ability to create housing that will fully meet your needs is no less significant factor.
From the point of view of the law, building a house on the island is quite convenient and requires no more effort than registering an already built house as property and dealing with previous owners.
Besides, in a newly built house, you know almost everything that impacts the whole islander's lifestyle. We mean weather, climate, flood hazards, and so on.
All this should motivate the owners of the island land to build a house on an island.
Yet what to start with when you decide to live on the oceanside? The first thing on your to-do list is choosing the location for your future house.
The Matter of Choosing Place for Your House
When you are planning to buy property on the island, choosing the right location that is the best place to build a house on an island is an important part of the process. What to consider when choosing an island for your dream home?
Climatic conditions. Of course, life in the paradise tropics seems to everyone a tempting prospect. But if you plan to spend 12 months a year in your island home, consider the harsh tropical rainy seasons, please. The same applies to temperature features, wind roses, and humidity levels. Remember that not all climatic conditions are suitable for children or people with certain health conditions. To determine if a particular island and its climate suit you, it is better to visit the chosen place of your residence in different seasons, and it is best to live in a similar climate for at least a few months.
Groundwater level and the likelihood of flooding. An island is a land surrounded by water. And water is the main scourge of private houses. It is not uncommon for island properties to flood, and if you do not want to regularly donate money to restore the damage caused by floods, specify in advance in which zone your house will be built. Is there a risk of flooding here? What options are there to protect your home from flooding?
Direct infrastructure. Of course, a remote island in the Pacific Ocean is the dream of many. But how do you plan to deal with the logistics issue? How often do you need supplies of water and food for your home? How far is it to the nearest city or at least a shop? Another important issue is the availability of medical care.
Features of local supply of vital resources. This is often not taken into account, because it seems to the inexperienced homeowner that the whole world is already electrified, supplied with drinking water, and does not experience problems with sewage, but this factor should be taken into account when you are developing an island house plan.
Features of local legislation regarding the construction and legalization of buildings. Even if you have already acquired the island as property or bought a piece of land on it, it is worth clarifying exactly how the constructed housing is put into operation, what taxes apply to building a house, and whether there are any restrictions on the area and height of buildings.
If you already figured this out, great! Now it's time to move on to a new stage — legal issues.
The Legalisation of Building the House on an island
First of all, you need to get a building permit. Contact your local government to declare your intentions to build a home on the island. Be sure to provide documents confirming the ownership of the land and discuss the design of the house and its area with the municipality. This is important so as not to violate local building regulations.
You should also immediately find an insurance company that will provide you with the most favourable conditions for insuring your property. Consider the climate and features of your location because you may need insurance against fairly non-trivial cases such as volcanic eruption, tornado, or flooding.
Providing Engineering Communications
If you've owned a private house before (please, do not mistake lending a house), you'll know for sure that plumbing is far more important than wall thickness, the number of bedrooms, or home design. We have already prepared for you several highly specialized articles on How to Provide a Private Island With Drinking Water, as well as how to manage the Energy Supply of a Private Island. You can safely take them into service before planning a private house project.
Ground Features and Flooding Alerts
One more feature to consider is the type of soil and flooding alerts. That is what can define your island house design. The closer the groundwater depth is, the higher should be the foundation of your house. For lots of island-style house plans, getting a pile foundation is a must.
Several Cases of Building a House on a Private Island
Besides getting tips on how to build a house on an island, we can share several real cases of house-building ideas. As the number of enthusiasts who want to live on the separated sites increases, you can also get several ideas from them.
Let's Talk About Design and Construction of the House
Designing a house is also important, no need to say. It would seem weird to build an Usher-styled house in Hawaii, wouldn't it? But it all depends just on your location. For example, when you are building a house on Mackinac Island, you can adhere to Indian style but also creating a design in hi-tech will also be appropriate. Yet when you are going to live somewhere on Caribbean Islands, the fundamental building is not a must. Moreover. You can create a design of a bungalow for a holiday house on an island but you can choose something else if it is up to your dream.
Make It Easy! Make Your Dream Come True
The very idea of an island house is interesting enough. This allows you to implement the bravest idea and create a small resort for your family in a certain space. The most required idea is to get tropical island house plans for your paradise life. But all the popular designs may also work if they match your inner style and requirements. Yet the very start is buying an island. For this, we have our catalog, to serve you well. Besides, you are also welcome to get as much useful information as possible from our How to Buy an Island: Guide for the Brave. Just get them all and do not fear to start. That's all you need!