How to Choose the Best Hawaiian Island for Your Trip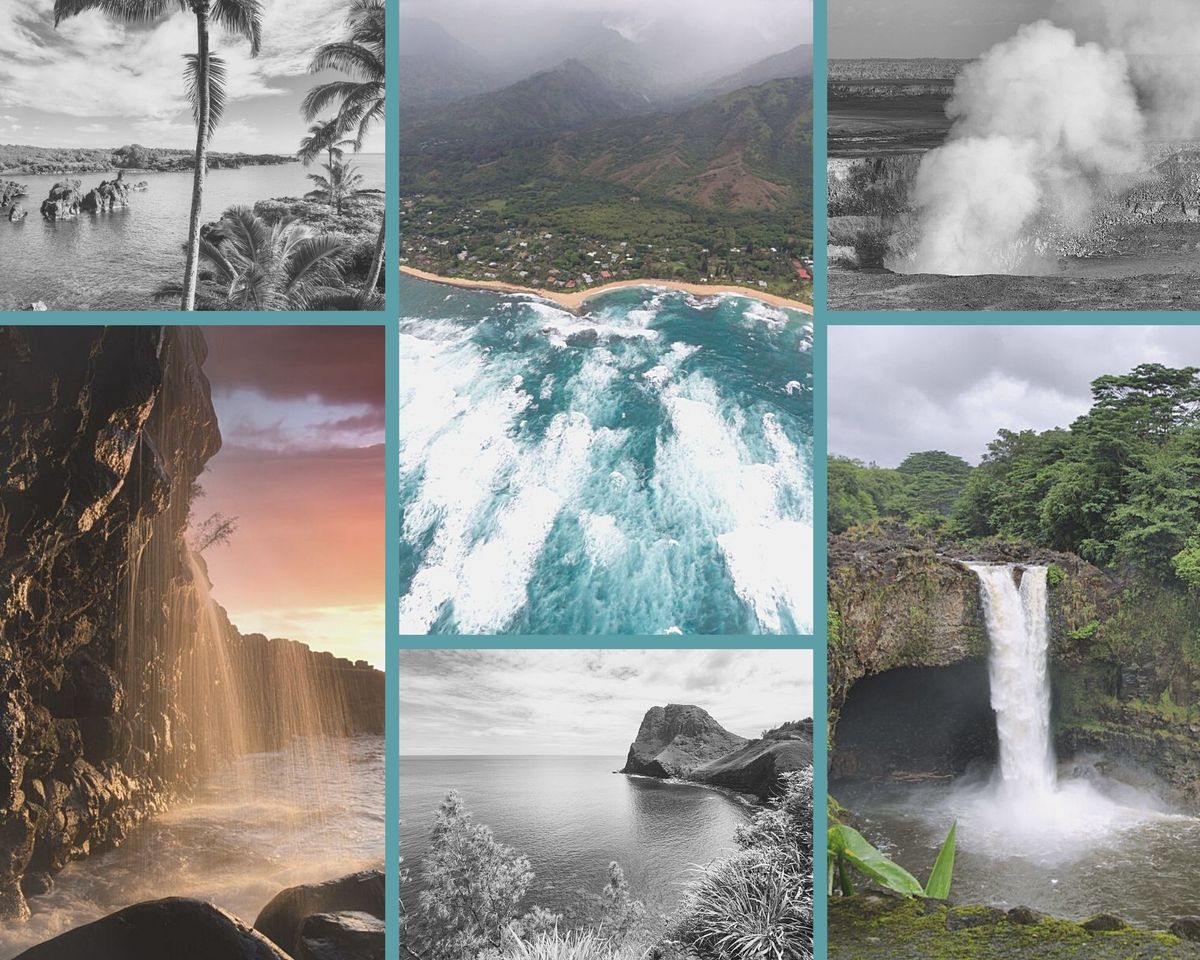 While some daredevils buy private islands to settle there with their families or start travel businesses, others are just as happy to discover new spots on the planet and explore the tropical paradise. If you have such plans in mind, you won't do without Hawaii. This fabulous group of tropical islands welcomes millions of visitors every year, attracting them with incredible beaches, clean nature, surfing, delicious food and unique island culture.
Thus, in 2019, the number of tourists in Hawaii reached a record high of 10.4 million visitors! Of course, 2020 was a difficult time for tourism around the world; it negatively affected the attendance of Hawaii. According to the Hawaii Tourism Authority, the number of tourists in 2020 was 2.7 million, which is 74% less than the year before.
However, we believe that soon everything will change, because in 2021, we see a much better picture around. And Hawaii will once again get the usual number of tourists and adventurers. In this article, we will talk about the largest Hawaiian Islands and how to choose an island for your trip.
Peculiar features of the Hawaiian Islands
Hawaii consists of six main islands: Kauaʻi, Oʻahu, Molokai, Lanai, Maui and the Big Island of Hawaii. All of them are unique and not similar to each other, but, undoubtedly, each island is beautiful in its own way and deserves the tourists' attention. So it's not about which island is the best, but which one will best suit your requests and wishes.
Also note that the Hawaiian Islands do not end at the large well-developed tourist destinations, such as Waikiki (on Oahu), Lahaina / Kaanapali (on Maui) or Kailua-Kona (on the Big Island). There are numerous remote places that simply enchant with their color and atmosphere. These are magnificent green valleys and waterfalls, coastlines and deserted beaches, large farms and ranches… Explore the island outside the hiking trails, and you will discover a real miracle.
Kauai is an island of gardens and harmony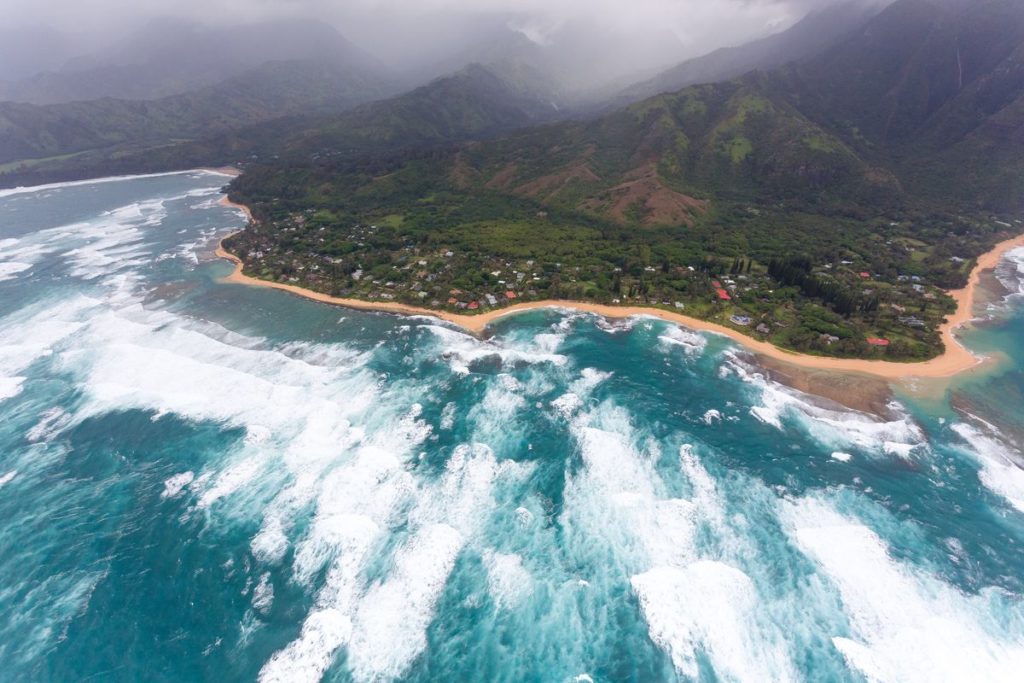 The Hawaiian island of Kauai is the oldest and northernmost island in the Hawaiian chain. We can say that Kauai most accurately reflects the tourists' perception of Hawaii. There are vast green valleys and majestic mountains, there are many waterfalls and rainbows. Here, you will find many deserted trails with incredible nature.
The southern side of the island is the most developed and best known for its beaches and water activities. Yes, here you will find some incredible places for swimming and diving. There are beautiful hotels and resorts along the coast, and secluded sunny beaches are hidden among the mountains.
Want even more Hawaiian authenticity? Visit small colorful towns in the western part of the island. Whimsical old houses, art galleries, cozy cafes and restaurants, original local products and unusual gifts – all this you will find in such towns. For example, you can stop by Hanapepe or Waimea.
You will discover many great places to stay, including the North and East Coasts and the innovative real estate developments along the South Coast.
You might find it interesting: Overtourism. Islands That Struggle With that issue
Who will like Kauai?
Truth be told, Kauai can be the best Hawaiian island to visit for everyone who loves warmth and nature. However, most of all, it will appeal to those who are planning a romantic trip or want to stay away from the hustle and bustle. If you want to explore wild beaches, green valleys and unite with nature as much as possible, choose Kauai.
Maui – a holiday for every taste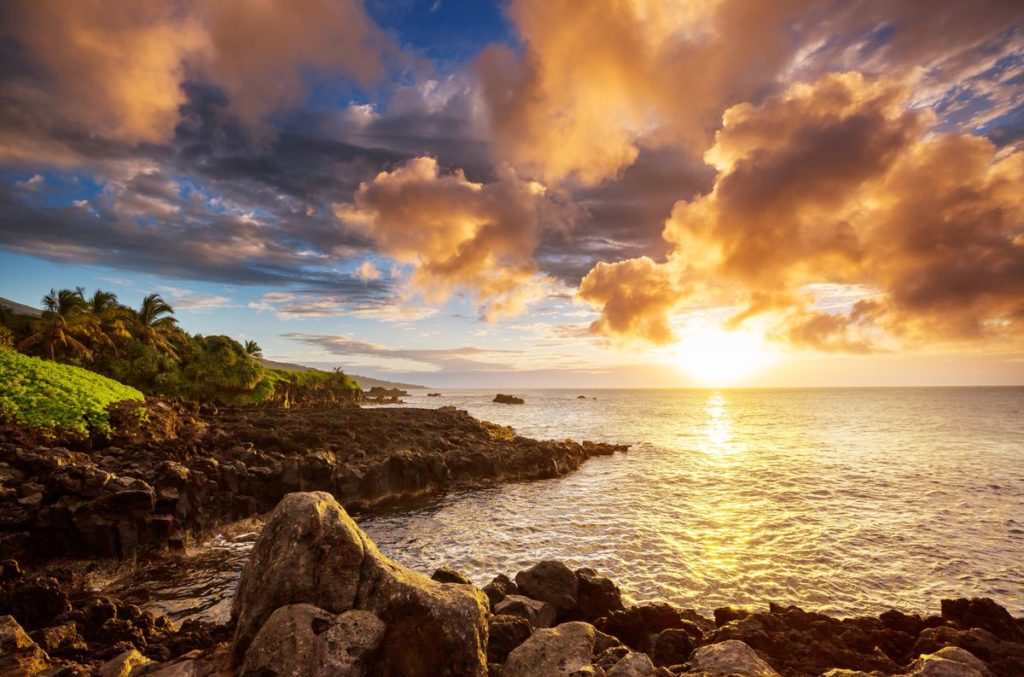 Maui is the second largest island in Hawaii combining a variety of recreation. Here you will find beautiful natural sites, volcanoes and rainforests, scenic excursions, tourist facilities, bright nightlife, places for extreme recreation, impregnable coral reefs and comfortable resorts. In addition, Maui is considered the place with the most picturesque beaches on the planet.
The western part of the island combines luxury and developed tourist areas. The beaches of Kaanapali offer numerous options for a comfortable stay in a tropical paradise. Also, here you will find the favorite activities of many tourists and island residents: scuba diving, diving, surfing, etc. Not far from the beach is the town of Lahaina. It is literally full of historical and cultural monuments, and boasts beautiful nature!
The southern side of Maui includes the towns of Kihei and Wailea. It is much quieter here than in the west of the island, so the place is perfect for a family vacation. Oneloa Beach has everything you need for your comfort and offers great conditions for various sports, surfing, swimming and diving. It's also nice to just walk along the shore, have a picnic and taste Hawaiian food.
The famous road to Hana winds along the eastern part of the island. The road runs around the mountains, past the dramatic cliffs towering over the ocean, and through the lush rainforests. Here you will also find black sand beaches, cascading waterfalls, Seven Sacred Pools and incredible scenery.
Head north to see the cozy countryside, remote farms and botanical gardens of the Maui island. There is no surplus of hotels or resorts there, but the place is rich in famous attractions, gardens and unique landscapes. Tourists come here to explore the authentic life of Hawaiians and then return to the more touristy parts of the island. Unforgettable impressions are guaranteed.
Who will like Maui?
Maui combines urban, tourist amenities and the beauty of untouched nature. So literally everyone will find comfortable conditions and a favorite recreation style. That is why it is thought to be the best option for your first trip to Hawaii. You will be able to try different lifestyles on the island and continue to plan your travels, knowing full well what works best for you. Also, it is one of the best Hawaii islands for honeymoon.
Big Island of Hawaii: from city life to remote ranches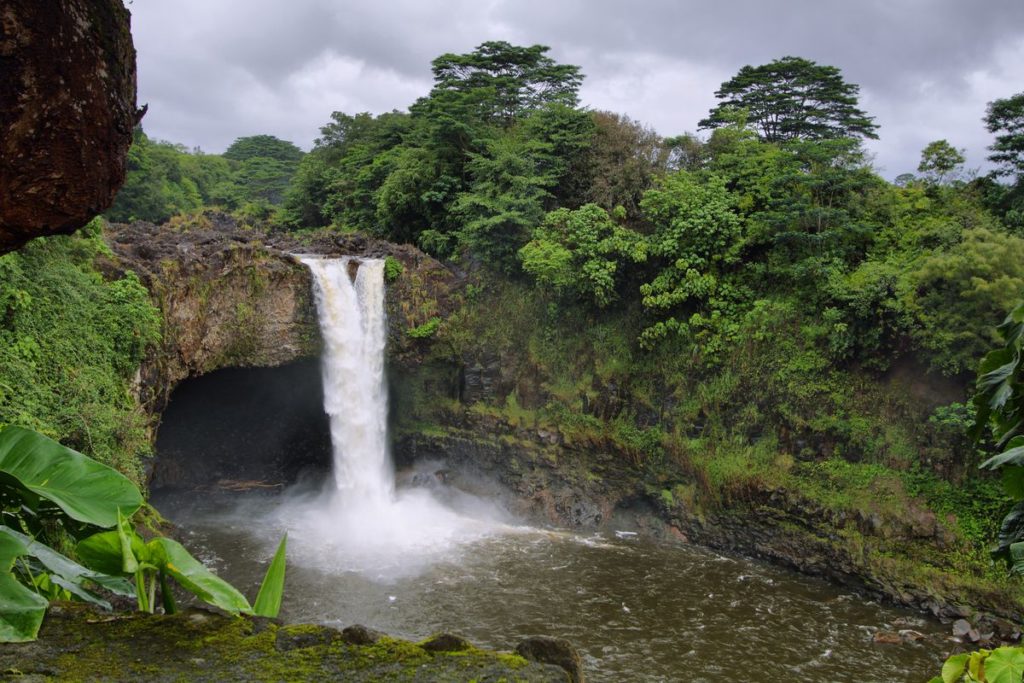 It is the largest and the youngest of all the islands of the Hawaiian archipelago. Today it is traditionally called the Big Island to avoid confusion with the name of the state. The island will impress with its beauty and diversity even the most restrained people who seem to have seen everything. The landscapes of the island are stunning: from rivers of molten lava to snow-capped mountains, from beautiful rainforests to beaches with black sand. In addition, it is on the Big Island that the only active volcano in Hawaii is located.
The western part of the island is sunny and full of life. The most populous town on the island, Kona, finds itself here. Tens of thousands of tourists come here every month for family time and lively vacations. There are quiet beaches protected from the wind, there are many hotels, shops, restaurants and leisure options. Also, dolphins and turtles can be often seen here. For fans of extreme sports, perfect conditions for swimming, diving and diving are provided.
In the eastern part of the island, the towns of Hilo and Puna are scattered. Here you will find rainforests, waterfalls and flower gardens. There are also museums, art galleries, boutiques, restaurants, farmers' markets. Puna boasts the oldest theater in Hawaii – Akebono, which is still open to the public. It has a full-fledged bar, dance floor and a stage for performances. You will also find a variety of resorts and hotels with amenities and spas. However, it should be said that these towns are not as touristy as western Kona. Beach life and tourist services are not so developed here.
The southern part of the Big Island is called Kau. This is a large rural and remote area. Kau is home to the Kilauea Volcanoes National Park. If you prefer long scenic hikes and walks, and you are not a fan of crowds and noise, this is a great place for your vacation. The area offers excursions and hikes to Hawaii's black sand beaches, macadamia nut orchards, coffee farms and pastures. Solitude and tranquility are most possible in this part of the island.
The northern side of the Big Island is filled with green pastoral landscapes, numerous ranches and picturesque fields. Here live paniolos – Hawaiian cowboys. This side has a rich historical value as well. While visiting here, go horseback riding, quad biking, try scuba diving and other activities. Here, everything creates an inner feeling of freedom and inspiration.
Who would like the Big Island of Hawaii
As you can see, it all depends on the part of the island you are going to opt for. The western part of Kona is a great place for a family vacation or an active holiday, which will especially appeal to those who love parties, new acquaintances and all tourist amenities. Visitors to the east of the island like the proximity to the National Park of Volcanoes of Hawaii. It will appeal to lovers of romantic and more relaxing holidays. Those who want to be alone with nature will enjoy the southern and northern parts of the island.
Best Hawaiian island to visit
Hawaii is a tropical paradise for residents and travelers. Here, everyone will find recreation to one's liking: the lovers of comfort, active researchers, those who take the most out of life as well as those who enjoy peace and solitude in nature. On each island, you will find something unique and inimitable. So we wish you an interesting trip and maximum pleasure from every day spent in Hawaii.
Want to share useful information about Hawaii or have something to add? Please write in the comments. We also recommend subscribing to our updates to get interesting information on various parts of the world, as well as view the private islands for sale and rent around the world.
Subscribe now