Buy Private Islands in Oceania: Discover A Paradise Untouched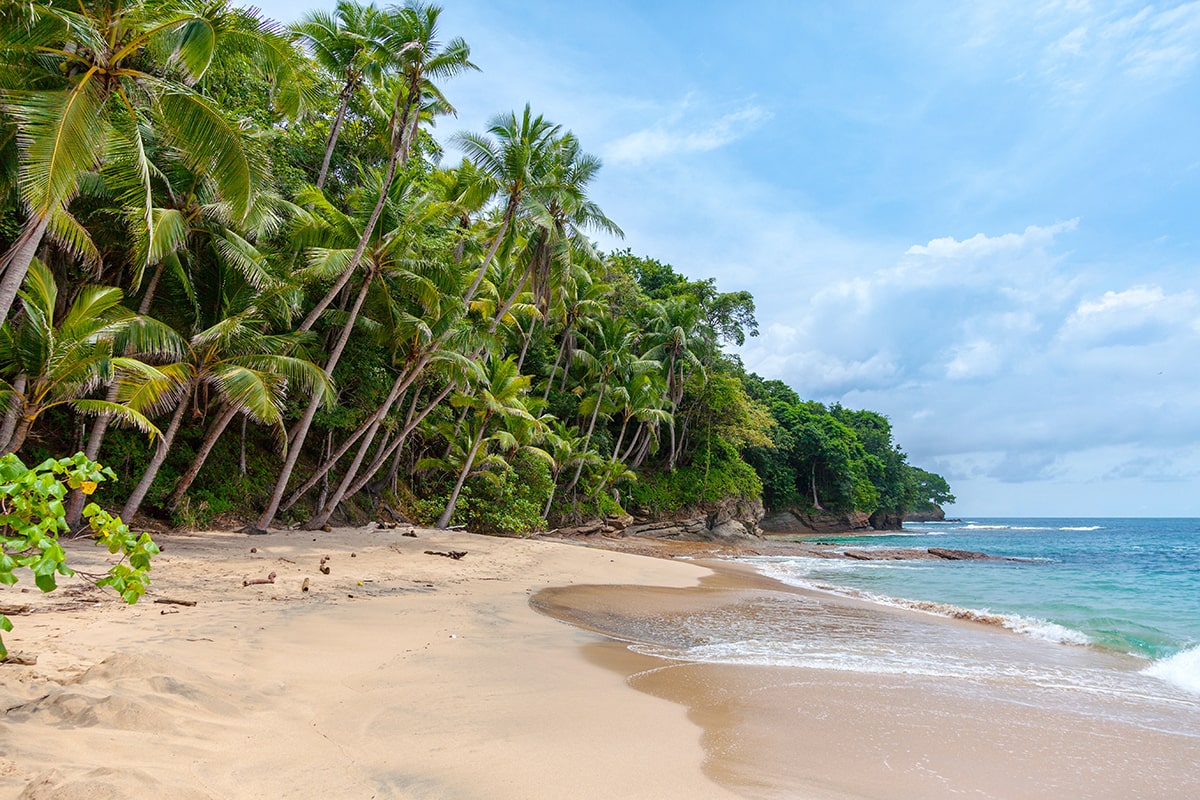 Welcome to Find islands, a platform for buying and selling private islands. In this article, we've gathered all the relevant information about the islands of the Oceania region. After reading it, you'll find out which islands and countries are included in the group, what is the cost of private islands in the region, where and how to buy them, and much more.
What is Oceania
Oceania is the name given to the world's largest cluster of islands in the central and western Pacific Ocean. There are approximately 10,000 of them. Looking at an Oceania map, we can see that this area lies between Asia and the Americas.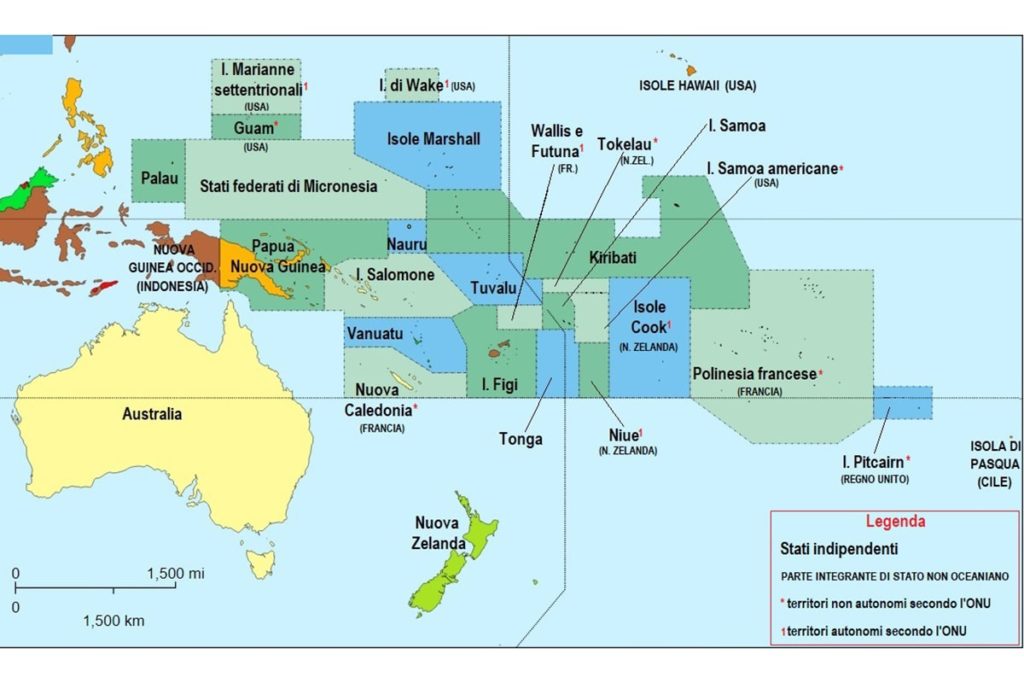 According to the geographical criterion, Oceania is divided into four subregions:
Australasia is a region that unites the continent of Australia, the islands of New Zealand, New Guinea, and a number of adjacent Pacific islands.
Melanesia is the westernmost islands. This group includes the Solomon Islands, Vanuatu, Fiji, Papua New Guinea, New Caledonia, the Moluccas, Indonesia, Papua New Guinea, and West Papua.
Micronesia are small islands located to the north of Melanesia: Nauru, the Gilbert Islands (Kiribati), the Marshall Islands, the Federated States of Micronesia, Palau, Guam (USA), the Northern Mariana Islands (USA), and Wake Island (USA).
Polynesia – the islands of the central part of the ocean – American Samoa, Cook Islands, Easter Island, French Polynesia, Hawaii, Niue, Pitcairn, Samoa, Tokelau, Tonga, Tuvalu, Wallis and Futuna.
We won't delve into the natural, ethnic, or political features of the region, but if you're interested, we recommend watching the Learn Bright YouTube video about Oceania or this one from Geography now:

The most beautiful destinations in Oceania
We certainly cannot cover all 10,000 islands. However, for a deeper understanding, we'll describe 10 of the most beautiful and popular islands in the region.
Samoa
This is an independent island country with an area of 2,831 km². The country is popular among those looking for exotic vacations in hot destinations. The most popular activities on the island are scuba diving, snorkeling, and surfing. You can also enjoy the scenery in open-air huts. This is also a fairly common region for wedding planning on the island.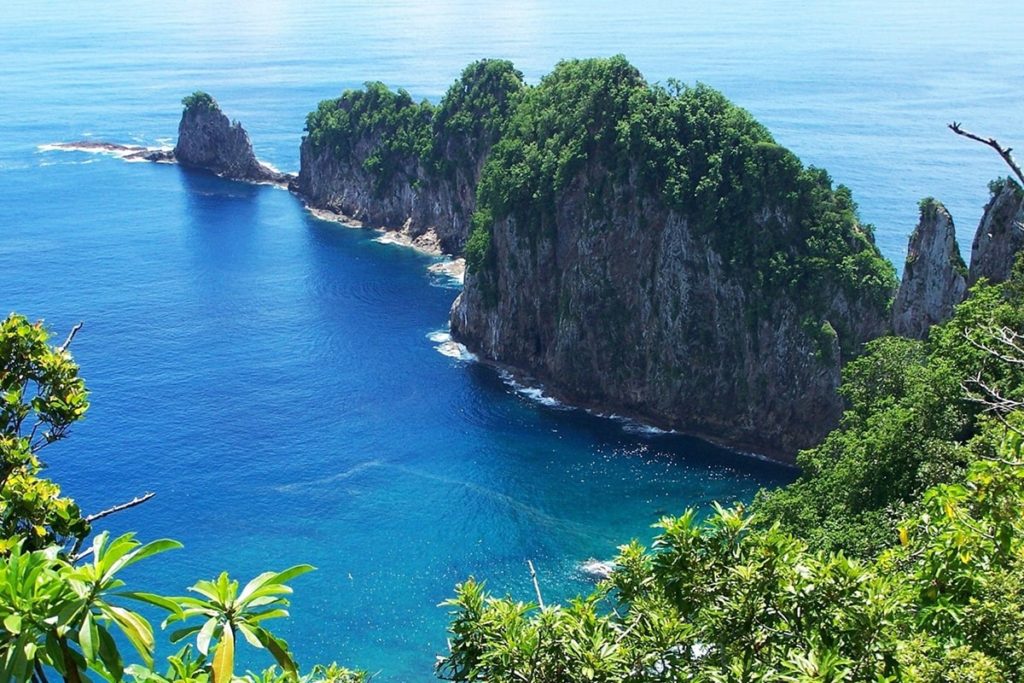 Kiribati
An island country in the central Pacific Ocean that is spread over 33 coral atolls. The country's area: 811 km². To appreciate Kiribati, we recommend visiting the country's official capital, Tarawa, and Christmas Island. And, of course, the local beaches. Hurry up to visit the island, because according to the Intergovernmental Panel on Climate Change, Kiribati may completely go underwater in the next 30 years.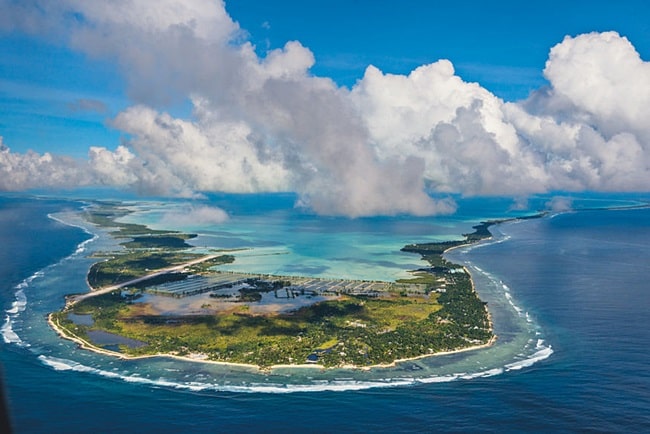 Guam
One of the largest islands among the Northern Mariana Islands. Guam welcomes tourists all year round. The island has preserved monuments of ancient history, rock paintings and traditional dwellings of the Chamorro aborigines who lived here about 3,500 years ago. We recommend visiting the cities of Hagatna, Tamuning, Dededo, Talofofo. If you visit the island for water activities, it is best to come between March and May.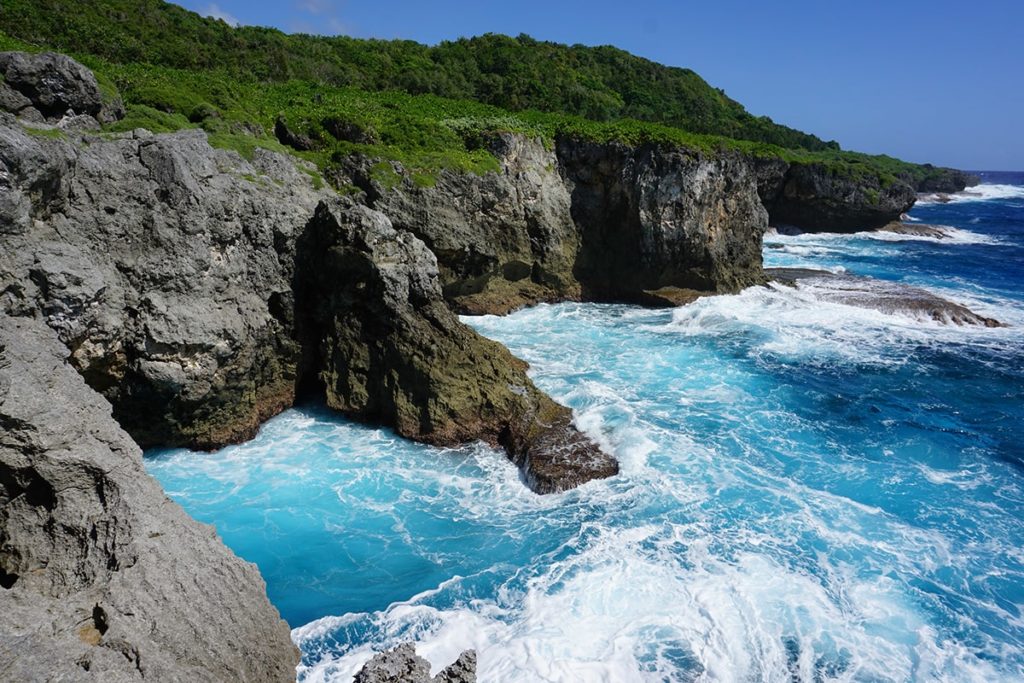 Vanuatu
An island country with an area of 12,189 km² located in Melanesia. The country consists of 83 islands, 18 of which are uninhabited. This island country can be called a tourist magnet. The main attractions of the country are its natural sites: waterfalls, beaches, and mountains. However, we also recommend visiting the capital city of Port Vila and the island of Espirito Santo. There you can visit Big Bay National Park and Champaign Beach.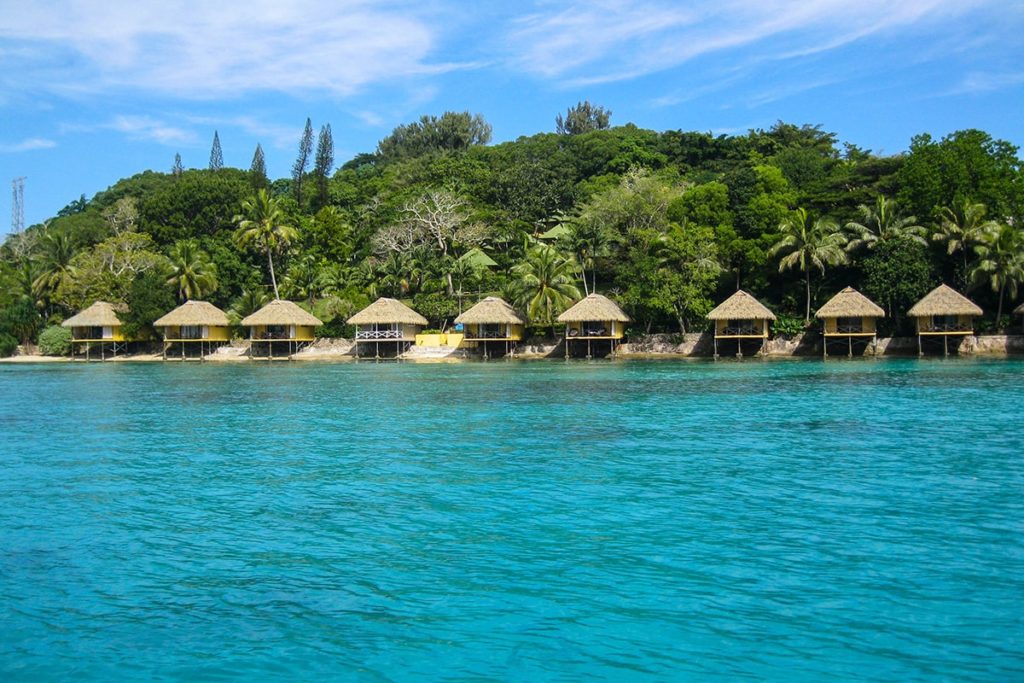 Tuvalu
A Pacific island country in Polynesia with an area of 26 km². The country consists of eight islands and forms 9 coral atolls. The capital is Funafuti. We recommend visiting the Funafuti-Marina National Marine Park. It is considered the most unusual reserve in the world. The park was created to preserve the fragile ecosystem of coral reefs. Funafuti-Marina consists of six tiny islands and the surrounding water area. The 32 square meters are home to unique varieties of corals, mollusks, sea sponges and urchins, fish and turtles.
Also visit the village of Vaiaku, near which the country's only Funafuti Fusi supermarket was built. This is the largest city of the capital atoll of Funafuti, which is often called the second capital of Tuvalu.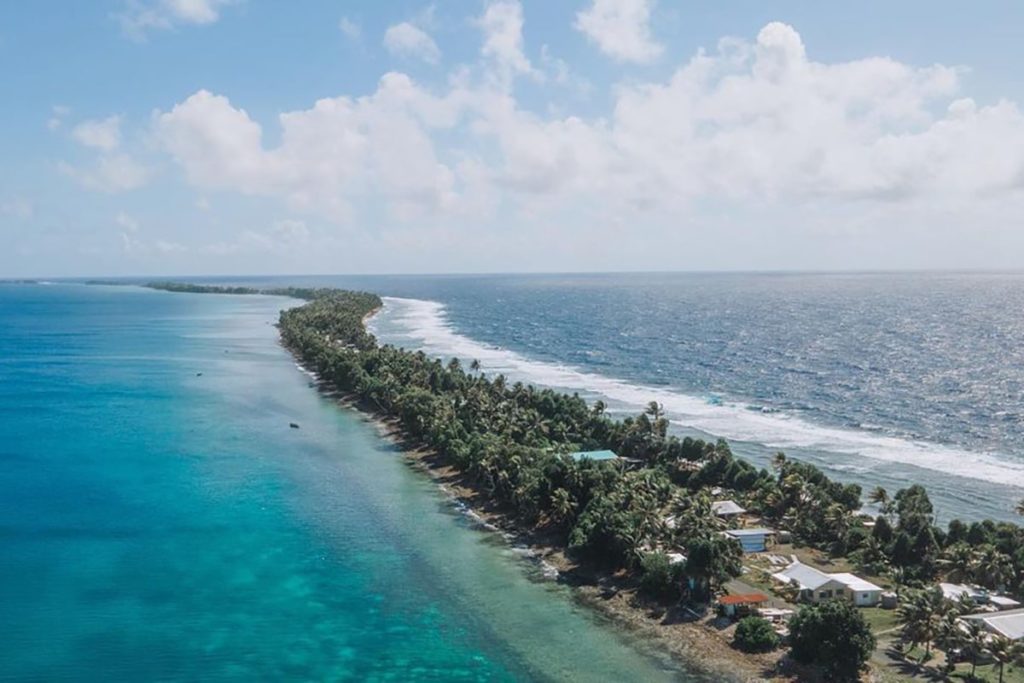 Palau
A republic consisting of 250 islands. Palau's main asset is its amazing underwater world. It is home to more than 1500 species of tropical fish, including rare sharks – in 1995, this region was declared an underwater wonder of the world. It is an ideal place for diving, snorkeling and fishing enthusiasts. We recommend visiting the cities of Ngerulmud and Koror. These are the largest cities in the country and both the current and former capitals.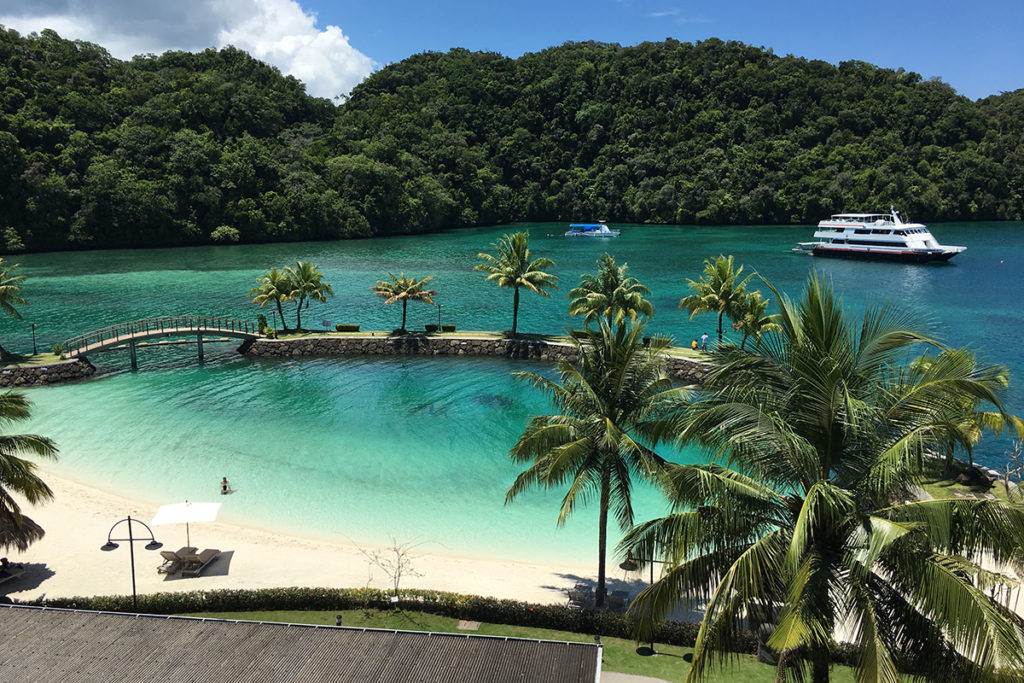 Fiji
A large island country with an area of 18,274 km². The country is located on 332 islands, of which only a third are inhabited. The most popular islands among tourists are: Viti Levu, Vanua Levu, Taveuni, Kandavu, and Ovalau. Find out also about the islands in Fiji that you can buy.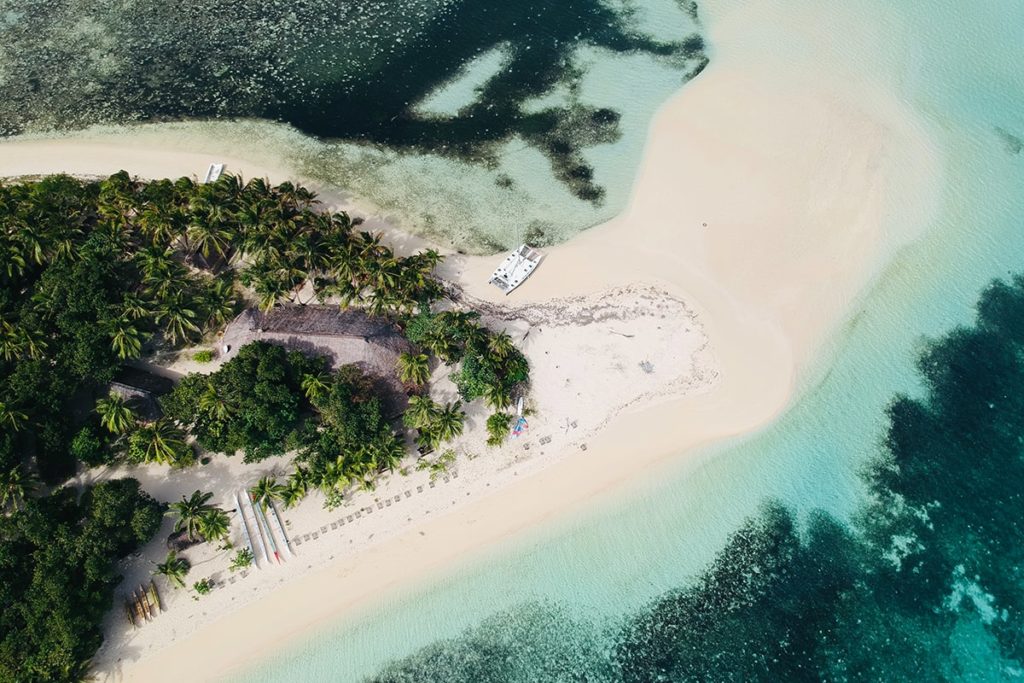 Nauru
One of the smallest islands on Earth. Nauru is a dwarf island nation of 21.3 km². No more than 200 tourists visit the country annually. There are only 2 operating hotels on its territory. In general, the country is not the most favorable for tourism. However, if you want to immerse yourself in the local culture, this is a great option to see the society with minimal external influence.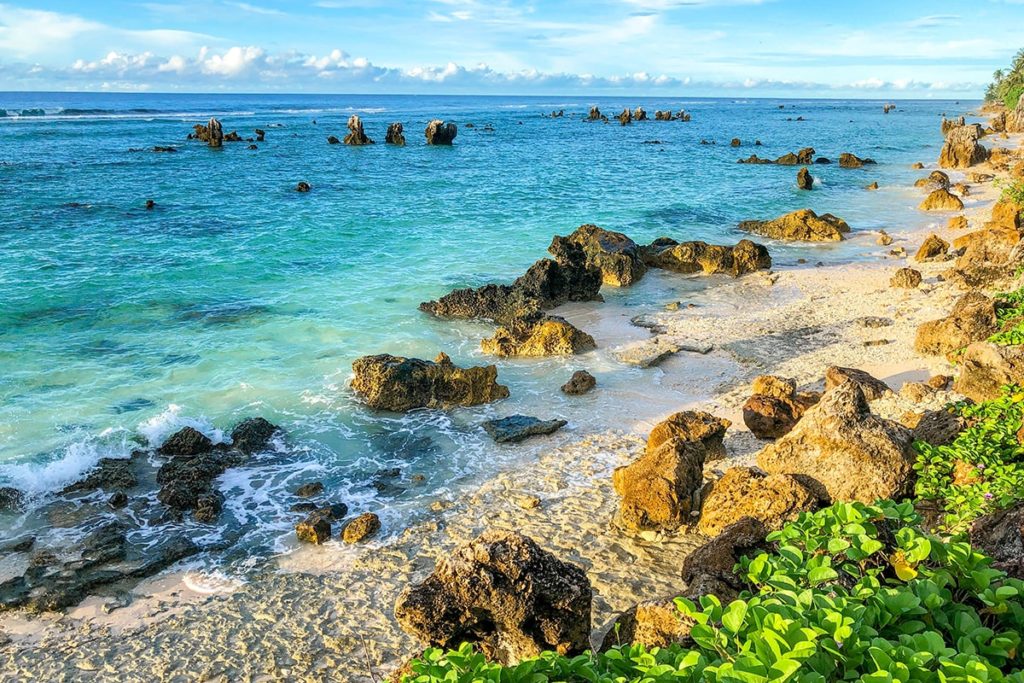 Hawaii
You may say: "Who hasn't heard of Hawaii?" Of course, we know that it is one of the most popular tourist destinations in the world. The Hawaiian Islands are part of Oceania and have a total area of 28,311 km². Read more about how to choose a Hawaiian island for a trip in our article.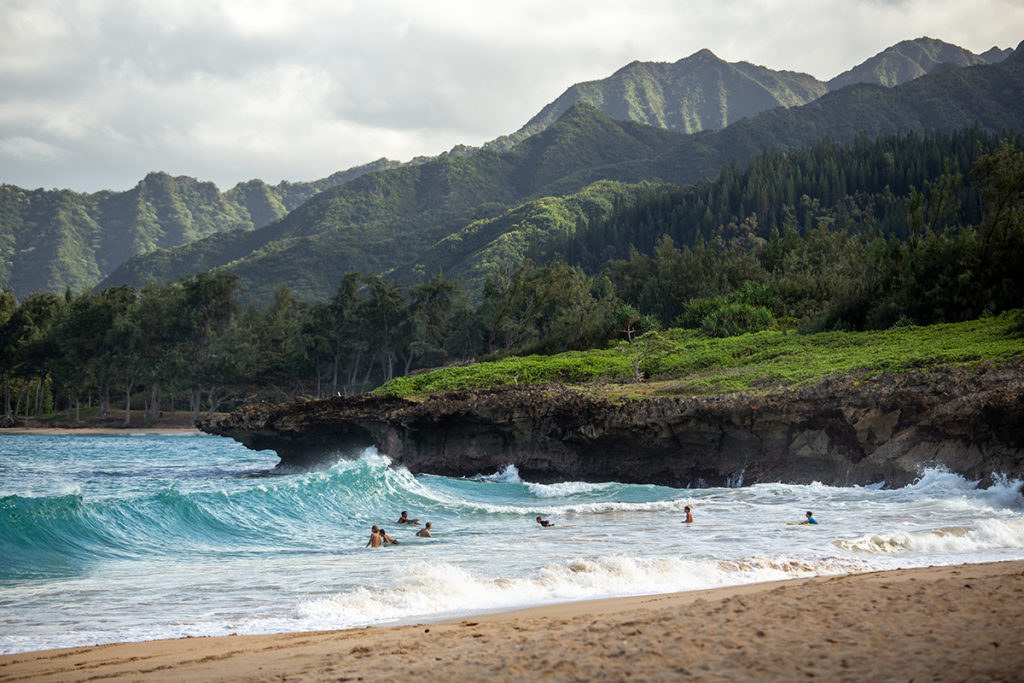 French Polynesia
You have definitely visited or at least heard of such islands as Bora Bora, Tahiti or Moorea, Tetiaroa – all of them are part of French Polynesia.The islands of this region are among the most popular among buyers of private islands. In addition, if you are interested in this topic, read which islands are currently available for purchase.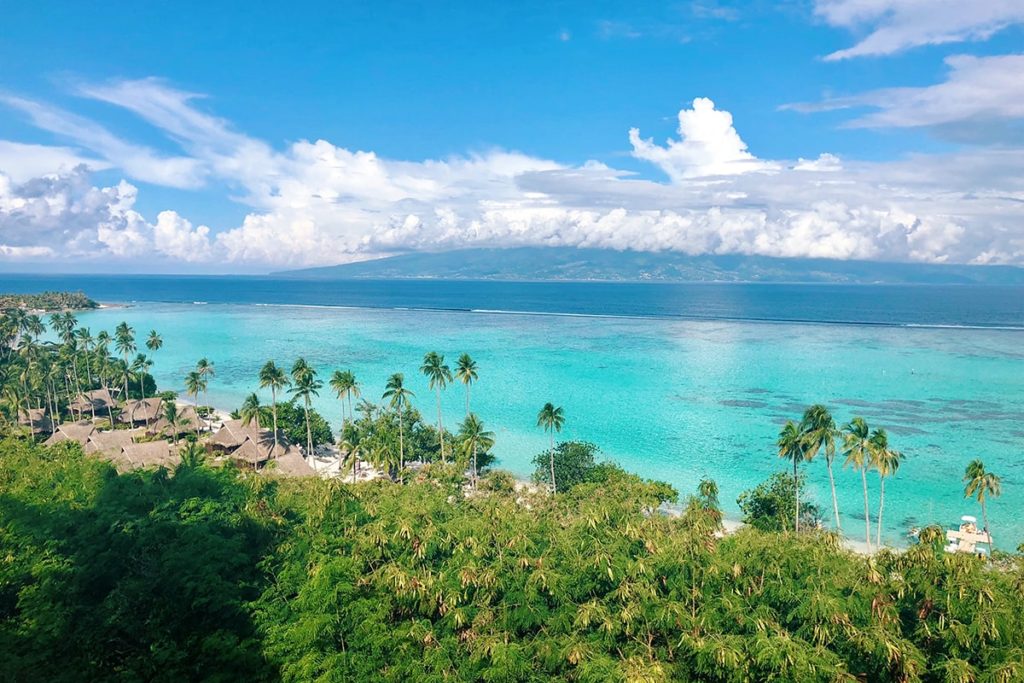 Oceania Private islands for sale that you can buy right now
According to ETA, the average cost of islands in Oceania is $18,548 per acre. The following Oceania islands are currently available for purchase:
For more information about the islands, please follow the hyperlinks. You can find more private islands for sale in our catalog.
How to buy an island in Oceania
In total, Oceania includes 14 countries and 9 dependent territories. Each of them has its own legislation. Therefore, the rules for purchasing islands by foreigners and residents will differ depending on the legislation of the state that owns the island.
For example, there are regions where you can buy an island with relatively no restrictions, such as Hawaii or French Polynesia. However, in Australia, for example, the right to most islands can only be obtained on a 99-year lease. The authority on non-resident property purchases in Australia is the Foreign Investment Review Board (FIRB).
Land ownership rules in Oceania countries
Basically, in the countries of this region, it is possible to acquire ownership of an island only by lease and for residents. Below, we have summarized the main points regarding land ownership in Oceania.
| | |
| --- | --- |
| Countries | Ownership rules |
| Australia | The foreigner must obtain a purchase permit from the Foreign Investment Review Board (FIRB). In addition, foreigners can only purchase undeveloped land and must build a house there within 4 years and send confirmation to the FIRB. |
| Papua New Guinea | Foreigners do not have the right to purchase land, but it is possible to sign a long-term lease. It is also possible to have dual citizenship, and by obtaining PNG citizenship, you will receive all the rights of a citizen. |
| New Zealand | Foreigners are not eligible to buy land in New Zealand. If you have received a residence visa but have not yet become a "regular resident", you must get the approval of the Overseas Investment Office to purchase. |
| Fiji | To purchase land, a foreigner must obtain a non-citizen (real estate) license issued by the Fijian government. The acquired land may not be leased. |
| Solomon islands | Buying islands here is not the most reliable investment due to disputed land ownership. About 95% of the land in the Solomon Islands belongs to indigenous peoples, clans or families. This land can be leased by the government for up to 75 years for private commercial use. Often there are conflicting claims to the same piece of land, which can lead to disputes, slowing down business processes and increasing costs. |
| Micronesia | Foreign citizens and companies cannot own land in Micronesia. Dual citizenship is prohibited. Land ownership is inherited. There is no land title insurance. |
| Vanuatu | There are no restrictions on buying land in Vanuatu. If you are not a citizen, prepare a financial reference and a "professional recommendation" from a local firm for city procurement |
| Samoa | Non-citizens of Samoa cannot buy land, but can enter into a long-term lease agreement. |
| Kiribati | Non-citizens of Kiribati cannot buy land, but non-resident investors can enter into a long-term lease agreement. |
| Tonga | Only Tongan men can own land. |
| Marshall islands | All land on the islands is owned by clans and families. A foreigner cannot buy it, but can rent it if no one from the family or clan of the owners is against it. |
| Palau | For non-residents, only rent is allowed. |
| Nauru | Rent only. |
| Tuvalu | Foreigners can lease land from indigenous owners. |
| Dependencies or other territories | |
| French Polynesia (France) | Foreigners can buy land. Read more about buying islands in France here. |
| New Caledonia (France) | Foreigners can buy land. Read more about buying islands in France here. |
| Guam (USA) | Non-residents can buy it. |
| Northern Mariana Islands (USA) | Only persons of "Northern Mariana descent" can buy. It is also possible to rent for a period of up to 57 years with the possibility of extension. |
| American Samoa (USA) | Rent only |
| Cook Islands (partly New Zealand) | Rent only. You can also apply for land ownership if your ancestors came from here. |
| Wallis & Futuna (France) | Foreigners can buy land. Read more about buying islands in France here. |
| Niue (partly New Zealand) | It can be bought or sold only to the government for public purposes, provided that the owner agrees. |
| Tokelau (New Zealand) | Non-residents and non-citizens cannot buy real estate in New Zealand. We recommend exploring local investment programs. |
Land ownership rules in islands of Oceania
Citizenship programs in Oceania
Please note that some Oceania countries offer citizenship through an investment program. The investment fee may vary from country to country.
The leader in terms of the speed of obtaining citizenship for investment is the island country of Vanuatu. To do this, a person must invest $130,000 per person or $180,000 per family of four in the development of the region. Read more about obtaining citizenship through investment programs here.
Oceania Investment potential
We will not give investment advice. In order to make the necessary conclusions, you should study the market, tax and legal peculiarities of the selected region.
However, we would like to emphasise that the islands of Oceania are a combination of natural beauty, cultural diversity and economic potential. Economically successful countries in the region are actively investing in one of the most attractive sectors for investment – tourism.
According to Market research, a the government of Australia is promoting the country's travel and tourism industry. For instance, in Budget 2022-23, the government allocated a fund of $146.5 million to back the tourism industry. More information about tourist attraction of the Oceania read here.
According to compiled data, the main investment sectors in this region are tourism, agriculture, and renewable energy. Thus, if you learn the peculiarities of the region and invest in the purchase of a private island, you can develop an effective source of income.
Write below, what would you like to read more about Oceania region?