10 Private Islands for Rent for a Paradise Island Wedding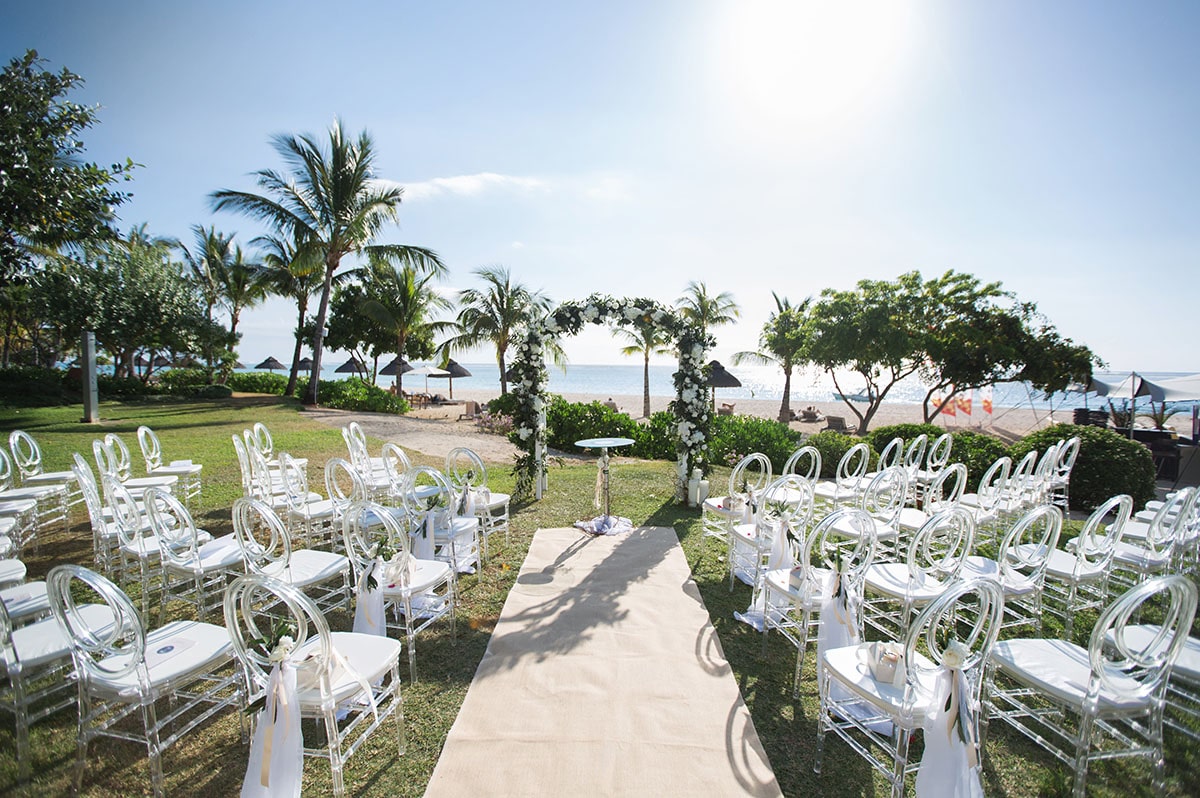 A wedding is no doubt one of the most memorable dates in your whole lifetime. You need it to be a very special day so choosing the picturesque location to make your wedding vows is a compulsory thing. Thanks to celebrities, an island wedding became trendy for over a decade. And it is still fashionable to tie a knot somewhere on a distant island on a soft white sandy shore. Does this idea sound brilliant to you? Then our overview of the best private island rentals for weddings will come in handy for you.
Choosing the Destination to Tie a Knot on a Paradise Island
The first thing to do when you decide to rent a private island for a wedding is the destination. There are tons of beautiful islands all over the world located in different parts of our planet. There are several criteria to follow when you need to make a choice like that.
Concluding on the part of the world to plan your wedding.
Decide on the type of climate and the weather on a chosen date. For example, when you choose a jungle island for a wedding it is necessary to match your wedding date with the dates of the high and low seasons on the island not to spoil the event with heavy rains or storms.
Find the island that is available for rent. Not all private islands can be rented and not all offered for rent suit your special date.
Book tickets for a couple and decide on how your guests will reach the site of your wedding.
Let's focus on the main private island wedding venue destinations to make a perfect choice.
European Places for private island wedding
Europe is not only a continental country and a popular tourist attraction. Island Europe can be your ideal location for your wedding. In particular, it is worth paying attention to the islands of Greece, Italy, and other Mediterranean countries. The sunny warm climate reigns here, many beaches have the Blue Flag for their cleanliness, and the local cuisine and flavour can make your holiday a real dolce vita.

If you like a cooler climate and want to have a wedding in the spirit of France or traditional England, you can look to the north of Europe and rent an island for a wedding in Scotland or off the northern coast of France.
Wedding on Island in Pacific Region
When you search for a tropical destination wedding, it is the Pacific you should look at. Especially if it is important for you to make a feast on a distant island far from civilization. Islands in Polynesia or American incorporated territories like American Samoa, Guam, or Marian Islands. Besides, it is worth considering some sites in South-Eastern Asia like Thailand and its picturesque islands. Read also about the private islands of the Philippines.
Atlantic Islands and Caribes
If you want to make your wedding on a private island not far from your homeland, consider the Atlantic Ocean and the Caribbean Sea basin as the perfect place. There you can choose from several offers of island wedding venues in the Canary Islands, Bahamas, or just nearby in the Florida Keys.
Indian Ocean Islands for wedding
The warm and exotic climate of the Indian Ocean attracts lots of tourists. Such destinations as Maldives, Seychelles, Cocos Islands or the Andaman Islands are almost symbols of paradise vacations. Of course, if you look for a tropical island wedding, these destinations may be the perfect match for you.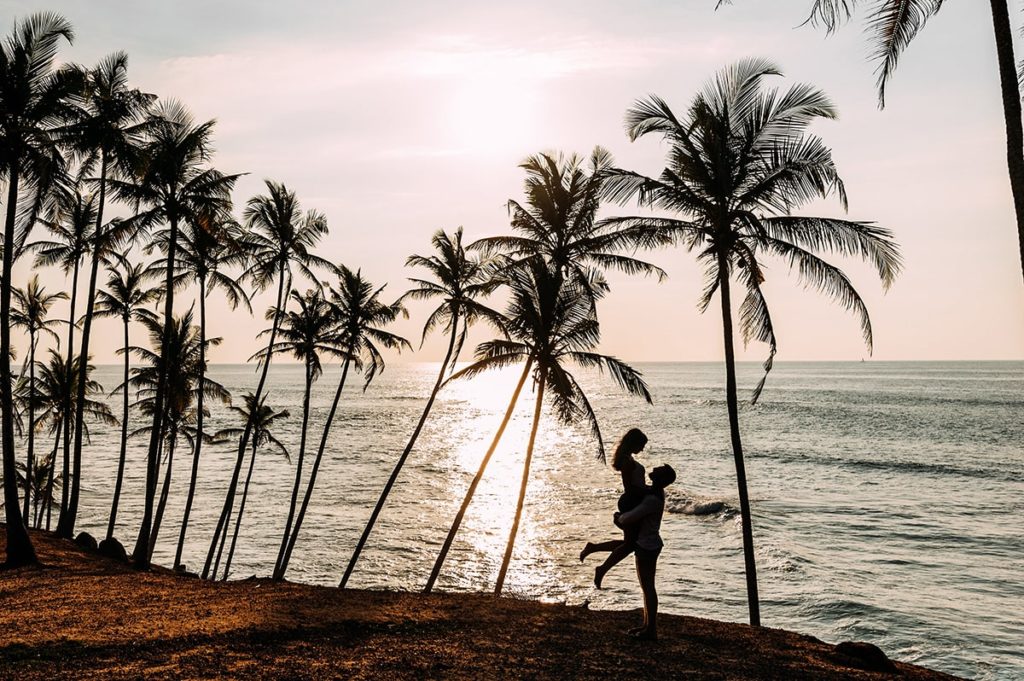 Read also: The Cheapest Islands for Rent Over the World
10 Best Islands to Rent for a Fairy-Tail Wedding
Now it's time to talk in more detail about private island rental for weddings with our top 10 examples of the best venues for your very special date.
Song Saa, Cambogia
This private island's name means 'the sweethearts' and it's quite symbolic of tying a knot. A tropical resort that consists of two small islands of Koh Rong Archipelago tied by a bridge can host up to 70 guests for your special date. That makes it a good idea to rent a whole island for your wedding ceremony. Song Saa private island offers comfortable jungle villas and luxury apartments to stay in. Oceanside is amazing there so you can plan your ceremony to hold it right on the shore under the sunset or sunrise to make it a real Hollywood movie. Besides, the owner offers flexible rates and discounts for weddings so Song Saa private island can also be called one of the most affordable private islands for rent.
Nikoi Island (Indonesia)
One more piece of tropical paradise is Nikoi Island which is only 2.5 hours of flight from Singapore. The island can host up to 60 guests in beautiful two-stored villas and its owner also offers great discounts for marriages.
Little Palm Island (USA)
If you want to say your vows somewhere nearby but in the atmosphere of a tropical resort, appreciate the merits of the wedding on Little Palm Island on the Lower Keys. To get there, you need just to drive to Oceanside Hwy. The island offers great amenities and a luxury spirit for your wedding including catering services, a lagoon-styled pool, and a beautiful deck with a sunset site to tie the knot in the most romantic atmosphere. It suits perfectly for small, chamber-style weddings as the island allows you to stay no more than 16 guests in the resort zone but when renting it as a whole, you can host up to 40-60 guests for a price starting from #175,000 per night.
Ratua Island (Vanuatu)
This South Pacific island is a real gem. You can enjoy its virgin beach zones and 15 Indonesian-style villas to stay in for your wedding and honeymoon. It can host up to 38 guests so it is also a great option for a small wedding. Make it even brighter by additionally booking a waterfall excursion and diving at shipwreck sites. The rental cost starts from $13,000 per night.
Fregate Island (Seychelles)
Seychelles is synonymous with paradise. And their Fregate Island is one of the best ideas for a fairy-tale wedding with its beautiful beach and diverse wildlife. Have you ever dreamed about the ceremony held under the relic trees to the singing of bright tropical birds and rare giant turtles passing by? All this awaits you at Frigate Island, Seychelles. And here you can go diving and relax in a luxurious spa resort. You can rent this entire wedding island, but be prepared to pay for each room separately, and the price will start at $2,360 per night per room.
Turtle Island (Fiji)
Do you want your wedding to be a real Polynesian party? Then, Turtle Island of Fiji Archipelago is your perfect match. The island can host up to 14 couples in its traditional bungalows yet the comfort will be on the top. You can enjoy verandas with South Pacific sites, soft beach sands, and the hospitality of local inhabitants who will make your wedding an exotic show. You can rent this private island for a wedding and apply for the wedding ceremony to make the date incredibly spectacular for you. The wedding ceremony starts from $3,000 but you should book it in advance as the island holds only one wedding a week. Besides, be aware that the island is primarily allowing only adult visitors. To get there with your children's guests it is better to apply for these services in advance to get permission.
Taprobane Island (Sri Lanka)
This island is included in the list of top 50 the most romantic venues. Located near Sri Lanka, Taprobane Island offers fast transportation from Colombo airport and luxury apartments. Its venues will also help you to create a wonderful feast on your special day. The price starts from $1,000 per night so calculate the cost depending on timelines and the number of guests you want to take with you.
Corfu (Greece)
Despite you cannot rent that island as a whole, it is definitely the best Greek island to get married on. Its sea views, olive gardens, and luxury resort villas can be your happiest place to tie the knot. Besides, you can hold the ceremony not only on the seashore but in its beautiful chapel located in a picturesque place. The price depends on the villa resort you choose. Make your Greek island wedding memorable.
Isola Santa Christina (Italy)
Santa Christina is one more Mediterranean direction for a fairy-tale wedding you can choose. This private island is only 25 minutes from Venice but its level of privacy is on the top. Here you can enjoy beautiful cypress lanes and an ancient chapel, a comfortable villa for your wedding and honeymoon. Besides, the owners offer their services in holding the whole ceremony for you.
Punta Pajaros (Mexico)
Punta Pajaros island is near the Yucatan Peninsula and offers the most comfortable wedding you may require. Its three separate resorts can host up to 52 guests. Punta Pajaro's infrastructure is well-developed so you can enjoy almost all kinds of beach and island activities. Besides, you can order catering and party-holding services right on the island to make your wedding really spectacular. Private island wedding cost in Punta Pajaros depends on the number of guests and the show program you choose as well as on the date so it is better to get a quote for it in advance.
Choosing the best island to get married to is not a daunting task. We hope that our article will bring you lots of ideas on how to spend that day on an island with your guests.