Private Island Vacation. Best islands for rent with friends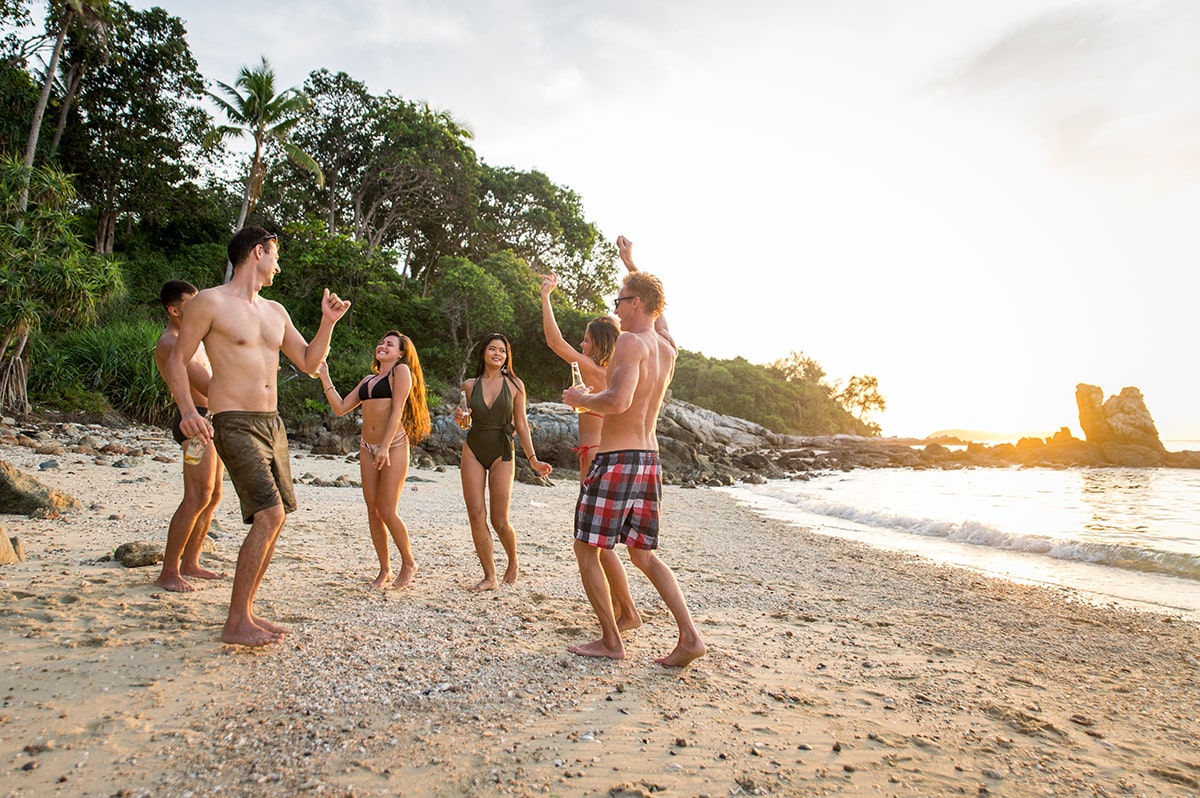 Planning a private island vacation with friends is always challenging. Especially if you want to make some kind of party for a big group of people. Of course, if your event management skills are on the top, it's not a die-hard task for you. Yet, you still can get our tips about the organization of vacations with friends. For instance, how about the idea to rent an island for a week or at least for a weekend? We are sure that your friends will be amazed by that perspective!
The reason to rent private islands with friends is quite simple. It's just double fun to get along together! In addition, you can split costs and make your vacations affordable even if you choose a tropical distant island to rent.
Besides, it can be an easy-peasy deal as we've collected all the necessary information about private island rental for large groups in this article.
What guidelines do we use for this, you may ask? There were several criteria to follow when creating that top-10 list.
The number of guests the private island can host at one time.
The diversity of amenities to appreciate.
The rental rules are provided by island owners for renters.
The price, of course!
So, here we go with our private island vacation rentals list!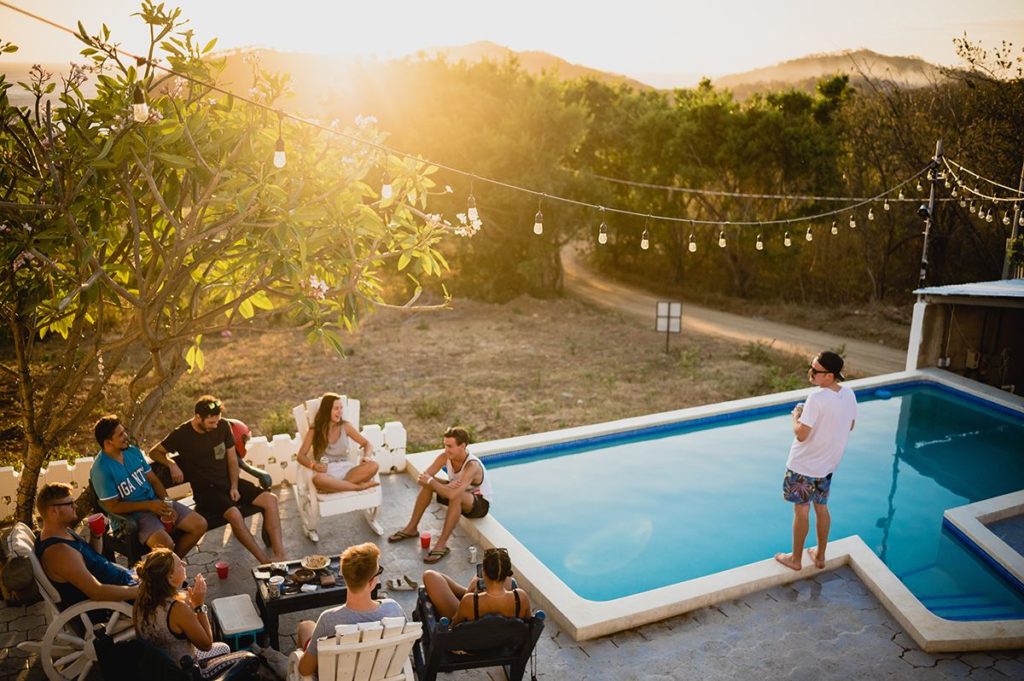 #1 Old House Cay, SC
You still have no need to plan a long flight to rent a private island for vacation. It's right here, in South Carolina, BTW! Meet and greet, a unique rental offer of 3 islands united into one property – Old House Cay. It is located just in few minutes of boat ride from Hilton Head off the South Carolina coast. Enjoy its 1,800 sq. feet villa with 3 bedrooms and three bathrooms as well as an observation tower to meet sunrise together. The villa is fully equipped so you can feel all the comfort of staying in. For partying with friends, you can also enjoy the terrace with a fibreglass roof and a private dock to host your yacht or boat.
The price is available per request.
#2 Matamba Island, Bolivar, Colombia
Let's go south and enjoy the tropical paradise that is, namely, Matamba Island, one of the Rosario Islands archipelago. There is a large island-style villa that can host up to 18 guests which is a perfect idea for a corporate event or just hanging out with a big company. The villa offers 6 bedrooms and 6 bathrooms with a unique futuristic design. Besides, you'll enjoy its sunny terraces and decks, outdoor seawater jacuzzi, Sup and boat rental options. For your comfort, you can use BYOB or order supplies from island hosts. One more great idea is to engage local chefs to cater your meals. Do not spend time on routines as there are lots of things to do on Matamba Island. Diving, snorkelling, hiking, or just sunburning – choose what you want!
The price for the whole island rental is $1,899 per night.
#3 Bird Island, Belize
Once we've already mentioned that great rental option in our Belize-devoted article. But here we are again! Bird Island is a coral reef island 10 minutes from Placencia. It offers facilities for 5-7 people in its guest house (2 bedrooms, 1 bathroom) and a cabana (1 bedroom/1bathroom). Besides its beautiful nature and lots of amenities for an active lifestyle, you will be pretty amazed by the price as your private island vacation was never as cheap!
The price is $695 per night (boat transfer included in the price).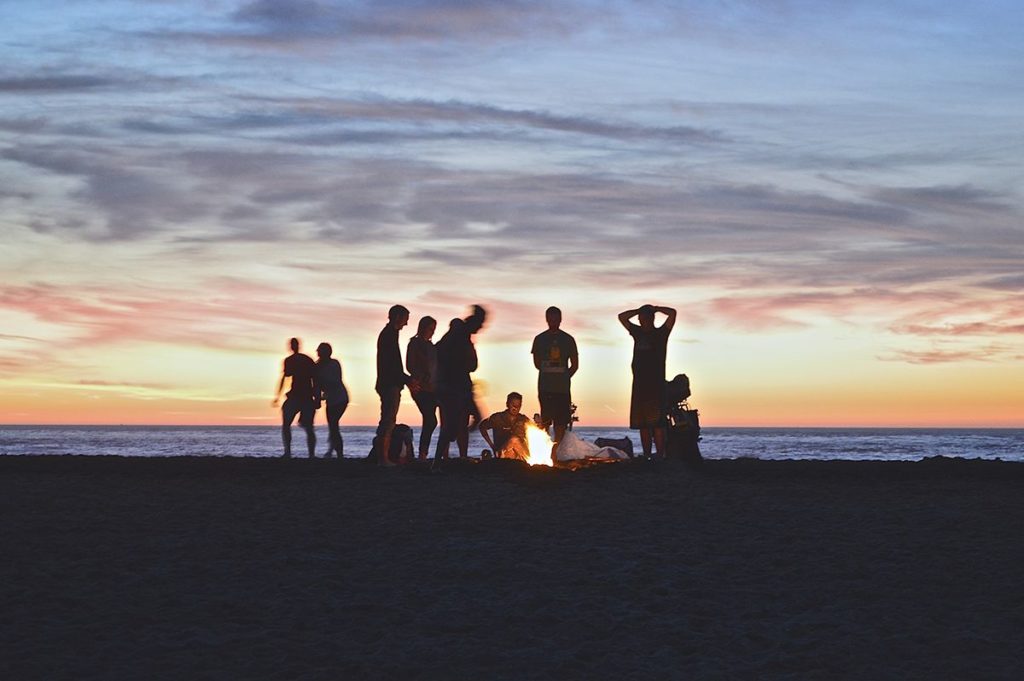 Read also: Renting an Island in Belize: Tips and Offers
#4 Private Island on Juggler Lake, Minnesota
Tropical beach resorts are not always the best idea for relaxing with friends. Believe me, the north of the USA can be no less attractive for a vacation on a private island. For example, how about solitude in the bosom of nature with a small but friendly company on Juggler Lake in Minnesota? Here is a small but cosy private island, which is simply immersed in the greenery of the forest.
By the way, Lake Juggler adds its own charm to the island, because its purest waters are just perfect for fishing and swimming. Accommodation on the island is possible for a company of up to 10 people in a rustic wooden cabin. Delivery to the island is carried out by pontoon boat for a fee. But the rental price is very democratic.
The price is $349 per night.
#5 Urraca Eco Lodge, Urraca Island, Bocas del Toro, Panama
Wow, that's a really great idea that combines joyful partying with friends and a bit of privacy for each one at the same time. Urraca Eco Lodge is a resort-type overwater private island rental that consists of 8 bungalows connected by bridges into one infrastructure. It can host up to 24 guests. Spend time in relaxation, going boating, meeting sunsets and sunrises with friendly company. There are also 12 friendly monkeys on the island, rescued by the Primate Welfare Foundation, so you can have some more fun with them.
The price is $205 per night per person.
#6 Ilha Grande, Rio de Janeiro, Brazil
This tropical island will instantly charge you with the bright and festive atmosphere of Rio de Janeiro. And at the same time, you do not have to stop in a noisy city at all. Ilha Grande gives you the opportunity to spend a real carnival in his designer villa with 6 bedrooms and 6 bathrooms.
You will not only be delighted with the interior and exterior, but you will also be able to spend a weekend without worries because the rental of the island includes a full service. Ilha Grande has three private piers, plenty of kayaks and paddle boats for sea travel, great beaches, barbecue areas, and lounge areas. What else does a group of friends need for a luxurious vacation?

The price is $635 per night.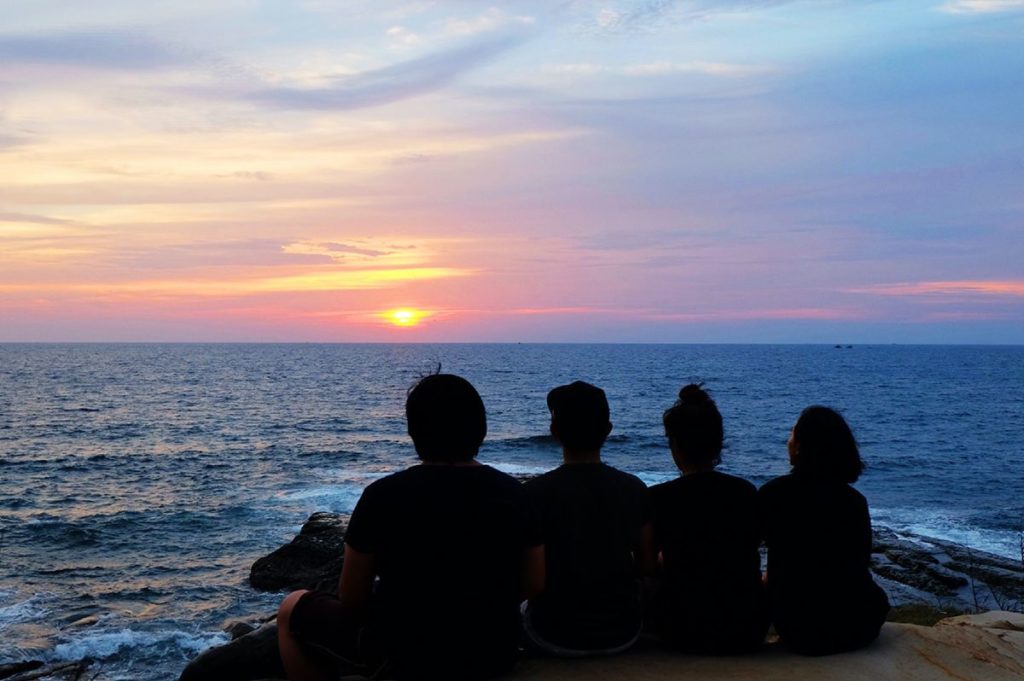 Read also: Private islands for sale in South America: Brazil, Chile, Columbia, Argentina
#7 Lake Iroquois Private Island, Vermont
If you like to relax not only with friends but also with your four-legged pals, a private island on Lake Iroquois will be an excellent choice for you. A green and secluded 1-acre island offer accommodation for companies of up to 6 people. And their dogs, of course. On the island, there is a nice two-storey cottage with 6 beds. The second floor offers a magnificent view of the lake. Do not miss the opportunity to arrange gatherings with friends around the fire in the evening – for this, there is a fire pit near the cottage. You can also rent kayaks and canoes here for a day of outdoor activities.
The price is $329 per night.
#8 Seabird Key, Florida
The Florida Keys is clearly on everyone's lips as one of the most popular vacation spots. But even among such a popular destination, you can find a real secluded gem. Like Seabird Island. There is only one cottage on the island for 8 people. But its interior will definitely delight you because there are not only luxurious bedrooms but even an open space for work! Freelancers and workaholics will definitely be satisfied. And those who prefer to enjoy their vacation will be able to spend time on the private beach, in the lounge area and barbecue.

The price is $1,350 per night.
Read also: Private Islands for Rent in Florida — the Coolest Options
#9 Brother Island, El Nido, the Philippines
This is the only private island in El Nido, but what a unique one! Here you can spend time alone with a company of 4 people. By the way, the larger the company, the cheaper the cost of rent will be. The island is rented by the day, providing not only comfortable accommodation but also a lot of amenities. Here you can rent kayaks, snorkelling and diving equipment, or rent a boat for a sea trip. But the most important local value is, of course, snow-white beaches and warm azure waters. Ideal for relaxation.
The price is $419 per night for a person.
Read also: Philippines Private Islands for Sale: Find Your Tropical Heaven
#10 Musha Cay, the Bahamas
Well, how could we ignore the Bahamas? Here is a unique resort Musha Cay, which you can safely rent for a corporate party or a large company. The guest house and 5 villas on the island can accommodate up to 24 guests. And you will definitely find it interesting. In addition to the expected luxury beach holiday, Musha Cay offers events in a unique style.
There is even a street theatre location here, so you can safely let your imagination run wild and arrange an impromptu performance right on the island. In addition, you will love the freshwater swimming pool, full service including three-time dining, and polite and caring staff who will take care of organizing your vacation at the highest level.

The price depends on the season and the number of guests. Price on request.
Read also: Private Island for Rent in the Bahamas, Caribbean
Summaries
Spending vacations with friends? What could be more attractive and challenging? Of course, it is spending vacations with friends on a private island. Get our tips and create the most memorable vacation plan for your company of friends.