Private Islands for Rent in Florida — the Coolest Options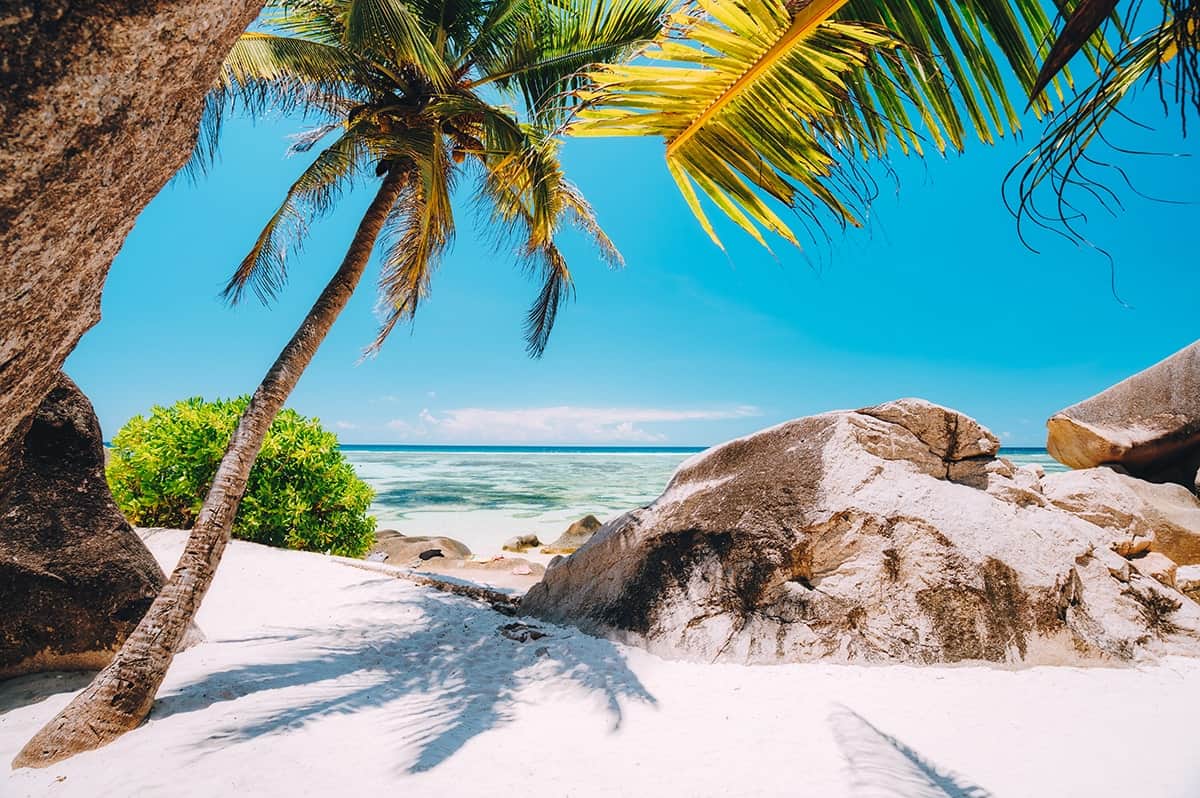 Private Islands for Rent in Florida is a real dream for lots of romantic natures and those who want to enjoy loneliness and silence. Let's add to this the perspective to enjoy the warm tropical climate and your own beach within a one-step distance so we can call the decision to move to an island a real win-win idea. Yet it is not a piece of cake to make an island your property. Starting from high prices and finishing with lots of paperwork you may need to prove your legal status as a property owner – this seems to be a daunting task. Yet there is an alternative. You can get an island for yourself if you rent it!
In case you are interested in tropical islands located not far from civilization, we can claim it is a brilliant idea to overlook islands for rent in Florida. If this looks interesting to you, our article will answer all the main questions about private islands for rent in Florida so you can choose the real paradise corner for you and your family to relocate.
Is There a Private Island in Florida
Florida is one of the most attractive US directions for relocation. Yet it is not limited to Miami and its neighbourhoods. Moreover, there are lots of opportunities to find a private island in Florida for rent! Just look at the map to prove there are lots of islands around the state with the iconic Florida Keys as the gem in the crown.
The Florida Keys are an archipelago that consists of 1,700+ islands located along the Straits of Florida. Their typically tropical climate and lots of sandy shores with beautiful lagoons make the Keys a real paradise resort. Besides, lots of them are included in the National Parks saving wild beauty and innocence. Yet they are just 15.5 miles from the mainland. All the biggest Keys are connected by the Overseas Highway which makes living there comfortable as you can reach the mainland almost any time you need. Just sit in your car and go!
All the Florida Keys are divided between Monroe county (the main part of the archipelago is under its jurisdiction) and Miami-Dade county (mainly Islandia). Most of the smaller islands are private property so you can choose a private island in the Florida Keys for rent among local real estate offers.
How Much Does It Cost to Rent an Island in Florida
Price of the private island for rent in Florida matters. What impacts it and how much does it cost to rent an island in Florida? There are several factors that influence the cost of private islands to rent in Florida.
The term of rent. One thing when you rent an island for a week in Florida is to spend your vacations or celebrate a honeymoon. Quite another is when you want to rent an island in Florida for several months or even years as your regular residence place. In the first case, you pay per day and in the second you can apply for a monthly payment. Even though it seems that when you rent a private island for $200 a night in Florida it's not as messy as a billionaire's expenses, just calculate that when you lease it for a half year, the price will be that you have a private island in Florida for rent for $50 per night.
The second factor is the status of an island. There are three National Park whose territory includes the Florida Keys. These are Everglades, Key Biscayne, and Dry-Tortugas. When you want to settle on an island that is a nature reserve, you have to pay more for it.
The area of the island also matters. The Florida Keys are quite different in size, and the price is often formed by the number of square feet.
The distance to the mainland or at least to the Overseas Highway. Transportation is one of the biggest problems for islanders so this factor also should be considered.
The facilities the island has. For example, when you rent a private island in Florida with a single bungalow, it will cost you less than the property of a mansion with lots of facilities like a swimming pool, a sauna, or an autonomous electricity supply.
So that are the features worth your consideration before you find actual offers to rent a private island in Florida.
Can You Rent a Private Island in Florida for $50
Some brave hearts try their best to search for exclusive offers like an island for rent in Florida for zero cost. Yet that is a rare thing. As usual, offers like that are published mainly to find a caretaker who will have certain duties to stay on the island. Yet it is not impossible to find and rent a private island in Florida for $50 a night. These options are available:
When you rent a small island for the long term.
When you are a lucky guy to rent it in the low season when an owner needs cash.
In some cases, the owner is ready to rent it for this price due to financial problems.
List of Private Islands in Florida for Rent
Choosing among the islands you can rent in Florida keep your eye on these top-5 offers that may be interesting for you. We thoroughly chose them to meet all the requirements you can have.
1. Amelia Island
When you are looking for bayfront apartments on a tropical island, offers for properties on Amelia Island will be on the top. That island belongs to South Keys 31 miles from Jacksonville, FL. Its area is just 29 square miles yet there are lots of rental properties. You can get apartments or even a full-fledged mansion for rent on Amelia Island for the price of $145 per night. Its beauty and infrastructure make it a unique place for your vacations and residence.
2. St. George Island
The next option is not a part of the Florida Keys in particular yet it is also a comfortable paradise place for living. That is St. George island, Franklin county, FL. There is a bridge connecting it with a mainland that makes St. George island for rent a perfect choice for party men or socially active people. It is covered with sand dunes that form bayfront areas for beach resorts and the northern part is covered with forests. Average rental costs for St. George island properties are $800+ depending on the type of apartments you choose.
Things to do in St. George Island
The island has a lot to offer and is a great place for anyone looking for an adventure. The main attraction on the island is the beach, but there are other activities as well.
The beaches are full of shells and other treasures that can be found by digging in the sand or walking along the shoreline, which makes this an ideal place for children and adults alike. If you want more than just a day at the beach, there are many different types of boats available for rent from local businesses in town. Fishing charters can also be arranged if you're interested in catching some fresh seafood for dinner tonight!
There are a lot of things to do in St. George Island if you want to go shopping. Shops throughout town sell everything from souvenirs to clothing items and food items as well. If you're looking for something specific while on vacation, chances are it can be found here!
Beach Pit St. George island
The Beach Pit is a beautiful, secluded beach with white sand and clear water.
It is located on the north end of the island, just off the road. You can park at the Beach Pit parking lot or on the side of the road that leads to the beach. The Beach Pit is about 1/4 mile from either location. It is a perfect place for sunbathing, swimming, snorkelling, or fishing. There are also picnic tables and restrooms available for use at this beach site.
Airport near St. George Island, Florida
There are two airports near St. George Island, Florida. The closest airport to St. George Island is Apalachicola Regional Airport (APF). The airport has two runways and offers nonstop flights to Atlanta, Georgia and Orlando, Florida.
If you prefer to fly into Tallahassee or Pensacola, there are several options for connecting flights. You can fly into Pensacola International Airport (PNS) or Tallahassee Regional Airport (TLH). From either airport, it's about a 2-hour drive to St. George Island.
3. Little Torch Key Island
There is one more opportunity to get your tropical island property for rent without losing a chance to get to the mainland easily. That is an opportunity to rent Little Palm Island in Florida based on the Little Torch Key, Monroe County, FL. This small island is inhabited majorly by locals but its beauty is impeccable. You can enjoy silence and comfort on it. The prices for Little Torch Key rentals start from $500 for a night.
You might find it interesting as well: Island of Pigs Bahamas — swim with the pigs
4. Marco Island
The biggest of the 10,000 Islands in the Caribbean basin is Marco Island. When you want to stay somewhere far from the mainland, you can search for the Marco Island rent offers. Located close to Everglades National Park, it offers full civilization merits to its residents and tourists. You cannot rent Marco Island as a whole but there are lots of apartments for rent by the owner on Marco Island. There are resorts of the deluxe class like JV Marriott Marco Island Beach Resort and smaller yet more affordable and more silent places for rent on Marco island. You may enjoy the mild climate and developed infrastructure on that island as there is almost everything you may need for a comfortable living on this island.
How to get to Marco Island. Airports near Marco island Florida
Marco Island is located in Southwest Florida, approximately 40 miles south of Naples and 20 miles north of Fort Myers. The island is connected to the mainland by a two-lane bridge.
Here you can take a look at the Marco Island Florida map. Source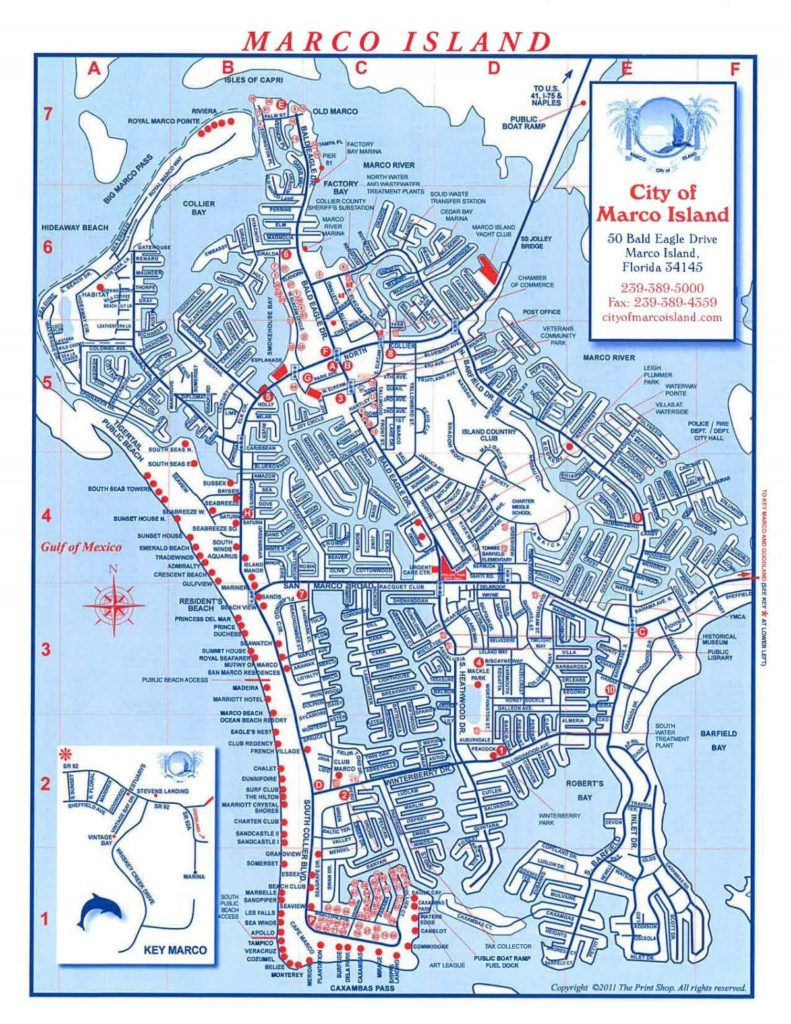 Marco Island has a small airport (IATA code MII) with direct flights from Atlanta, Chicago and Orlando. Other airports near Marco Island Florida include:
Naples Municipal Airport (APF), Naples, FL — Located less than 10 minutes from Marco Island on US 41.
Fort Myers International Airport (RSW), Fort Myers, FL — Located less than 20 minutes from Marco Island on US 41.
Finding a great island for rent in Florida is not that difficult. There are both oceanfront islands among the Florida Keys and small islands of land in Central Florida. For the most comfortable stay and the fulfilment of your dream of a tropical paradise, we recommend that you pay attention to rental offers not for entire islands among the Florida Keys, but for private apartments or bungalows on the most developed islands of the archipelago. Many of them are part of the National Parks, but everywhere you will always find a warm climate, gentle turquoise surf, and incredibly beautiful nature.
Read also: All You Need to Know About the Northern Mariana Islands