The Most Beautiful South Carolina islands for Rent and Sale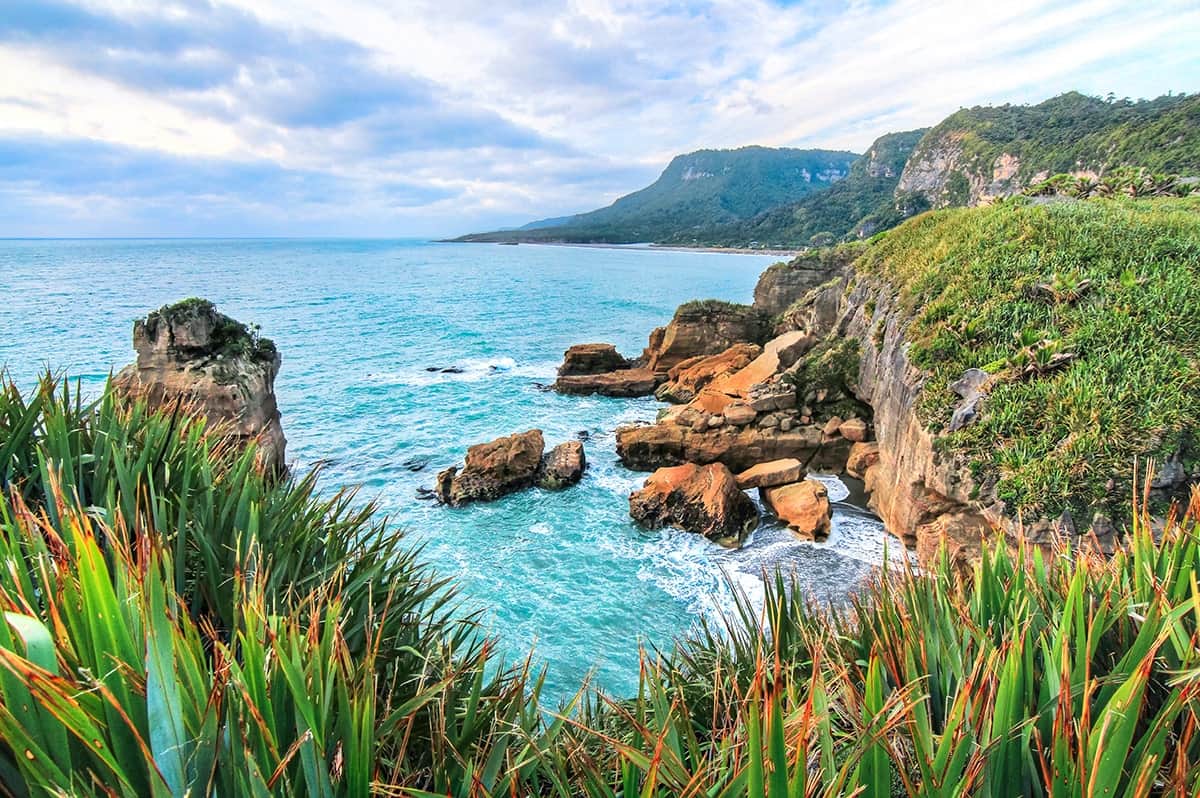 Being an islander at least for vacation times is a dream that lots of people share. Moreover, there are lots of islands you can choose from even without quitting the US! Today we'll make a virtual trip to one of the sunniest states of America – the South Carolina islands. Let's inspect all the opportunities that private island rental in South Carolina offers and what islands for sale are available in this state.
But first, let's consider the bright sides SC islands have and why are they a great idea to rent or purchase.
Islands in South Carolina: Why Are They the Perfect Place for Vacations or Residence
South Carolina islands are one of the most beautiful vacation destinations on the southeastern coastline. This state is not only the core of American history with its classy southern plantations and famous Fort Sumter but also one of the most spectacular waterfront vacations option throughout the whole country. Just imagine miles of sandy beaches, rich wildlife, and exquisite stay-in options available for tourists. All of that is available not only on the coastline but also on numerous South Carolina islands available for rent or even for sale!
So, making a little summary of the reasons to visit the South Carolina islands, we can highlight as follows:
A wonderful subtropical climate that allows you to feel comfortable almost all over the year on island sc.
Lots of amenities to choose from. You can both inspect the tremendous and unique culture of that region, enjoy the diversity of wildlife, get all the fun from classic beach vacations, or spend your time on a variety of water sports, fishing, and beach activities there.
The number of islands of South Carolina amazes so, you have a wide choice of destinations among them.
Read also: Philippines Private Islands for Sale: Find Your Tropical Heaven
Some Tips for Planning Your Visit to SC Islands
Besides, there are several tips for SC visitors and future island owners to make your island experience really positive there.
The best time for visiting an island in SC is from March to May as at that time, the weather is the best.
For beach vacations, June and July are the best but also the most popular. At that time, the number of rental offers for South Carolina private islands can decrease.
For maximum seclusion, the best way is to plan your visit for September. At that time, beach vacations are still available in a full but the number of visitors decreases.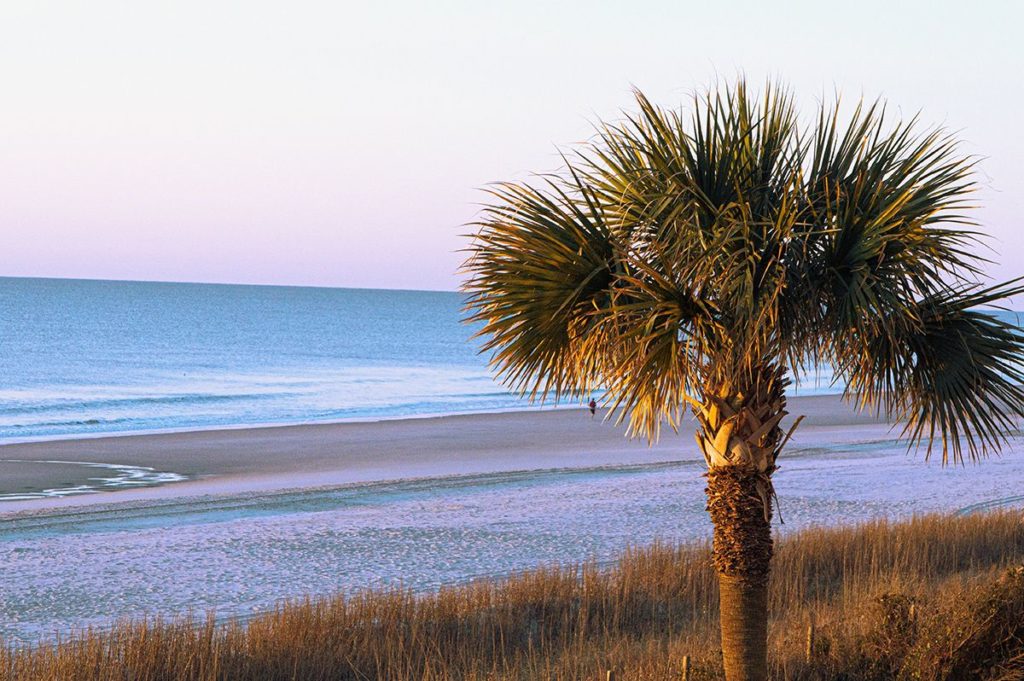 The Best South Carolina Islands to Rent for Your Vacations
Now let's talk in detail about what South Carolina private island rental will bring you the most exquisite experience from visiting them.
#1 Egret Island, Beaufront, SC
This secluded island is one of the best romantic destinations in the state of South Carolina. The island hosts no more than 6 guests at one time. There is a splendid wooden treehouse to host a couple of sweethearts and a wooden cottage of the same style where 4 more guests can stay. You are welcome to rent the whole island when you book both these units at once. The island is one of the most secluded islands of South Carolina yet its location is just a couple of minutes from Beaufront's downtown. Besides, rental includes the pass to Hunting Island State Park to diversify your vacations. The island has quite strict rules for rental:
Only 7+ days rental is available.
No pets available.
Child-free (minimal age is 21).
Egret Island is a wonderful destination for a honeymoon, romantic vacations, secluded vacations, and fishing. The island offers the highest level of comfort for its guests and additional services for a request.
The price on this island sc is available for request.
#2 Dafuskie Island, SC
The first thing to know about that 8 sq. miles island is that it is the southernmost sea island in SC. Despite it being inhabited, this island amazes with the pristine beauty of its beaches and the way many of the Lowland Islands used to look. If you enjoy the beauty of untouched nature, hiking, boating, and birdwatching on Dafuskie Island will be a unique experience for you.

In addition, Dafuskie Island offers many accommodation options. Rental options on the island include cottages, villas, and condo apartments. Everything you need for comfort will be included. We recommend paying attention to detached cottages with sea views, which embody the very classic and luxurious American South. The choice of rental options at Dafuskie depends entirely on how many guests you want to accommodate. You can choose between small cottages for secluded family holidays and large villas for celebrations.
The price depends on the property you want to rent.
#3 Seabrook Island, Charleston, CA
When you want to get all the pleasure from the island vacation in South Carolina, consider choosing Seabrook Island, former Simmons Island, which is one of Charleston, SC islands.
That island is not a secluded one but it offers lots of amenities to enjoy. There are golf tournaments and an equestrian club based on the island. Besides, Seabrook Island is a perfect place for family vacations. There are lots of residential options to choose from on Seabrook Island including bayfront villas, cottages, bungalows, and condos.
The price depends on the property you want to rent.
#4 Johns Barrier Island, Charleston County
The largest on the South Carolina islands map is Johns Barrier Island, SC. It is the centre of local nature tourism as well as a great vacation destination for families, companies, or couples. Its spectacular nature amazes and the core of the island is its famous Angel Oak which is one of the oldest oaks worldwide. Besides nature amenities, there are comfortable rentals to choose from. There are villas and cottages, cabins, and apartments to stay in on Johns Island. Besides, being the largest barrier island SC, Johns Island offers great options for snorkelling and diving.
The price for local rentals starts from $1,400+ per night for apartments; from $1,995+ per night for houses and villas.
#5 Old House Cay, Hilton Head, SC
These tiny islands form a group that can host up to 6 guests. Old House Cay is three islands bounded by a single property with a 2-bedroom, 2-bathroom guest house. Placed among the picturesque marches, that secluded rental offers you the most valuable amenities – silence, nature's beauty, and full comfort. Besides, all of that is just 10 minutes from civilization!
Getting to Old House Cay is available by boat. Island owners offer their boat transfer or use the island's dock to host guests' boats.
The island offers great options for relaxation, boat trips, kayaking, fishing, meditations, sunset watching, or just that kind of leisure you prefer.
The price starts from $722 per night per guest.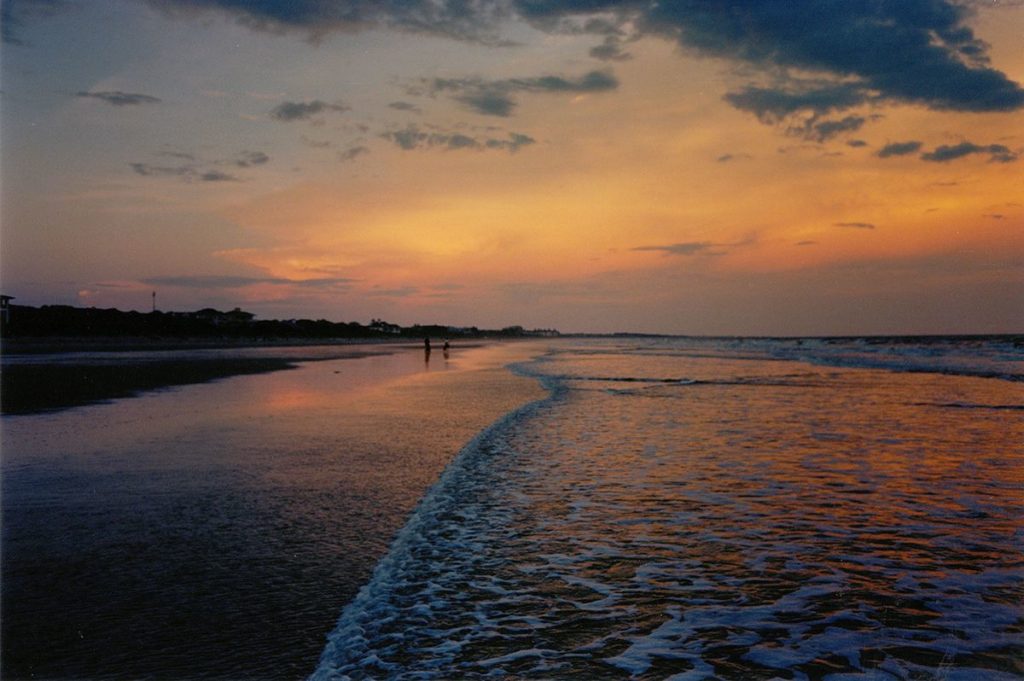 Getting an Island Property in SC: the Best Islands for Sale in South Carolina
Besides choosing an island in SC for rent, you are welcome to get it as your property. There is our list of private islands South Carolina that are available for sale right now.
#1 Buck Island, Hilton Head, SC
Located just a few minutes from Hilton Head Island, Buck Island offers you all the amenities of the state including maritime forests, hammock isles surrounding it, marshes, and splendid water views from almost every point of that 10-acre island.
Besides nature's beauty, the island is fully equipped for a comfortable residence. There are two cottages to stay in. The main house has 3 bedrooms and 4.5 bathrooms, a large kitchen with all the appliances, a fitness centre, and even an office to run your business right from here. There is also a guest house with 3 bedrooms and 2 bathrooms. Besides, the island hosts two docks, three golf carts, three skiff boats, and all the equipment.
The price is available per request.
#2 Spences Island, Lake Murray
These 1.32 acres of land form a secluded peninsula that can be considered even a full-fledged island due to its location on Spences Island on Lake Murray.
The property is fully prepared for development having all the permits for dock construction and residential property construction. The benefit of this destination is, first of all, its 270-degree waterfront view. Besides, new owners may enjoy the closeness of all the infrastructure yet the property remains as private and secluded as it can be.
The price is $1,450,000
#3 Seabrook, Beaufort County
We've already mentioned Seabrook as a great option to rent a private island in South Carolina. But it also offers some great residential lands for sale. For example, this 1.7-acres residential land on 108, Island Way. The property includes a dock. Besides, it is located in a Bull Point community with only 3 neighbours around.
The price is $420,000 only!
#4 North Breeze Island, Beaufront County
This is a real treasure for a person who wants to create an island house on a private island from scratch. North Breeze Island is a non-developed area connected with the mainland by a wide private bridge. The area of the island is 11.64 acres divided into 11 deepwater lots. The future owner gets 4 deep water dock permits in addition to the property.
The price is available upon request.
#5 Ile De Paon, Beaufront County
This 5.5-acres island property is partially developed. That means you get the full comfort from it right after purchasing by using its dock, three houses, two septics, electricity and water supply. Besides, you can develop the island as you wish.
The offer includes also a cottage with a dock on the mainland on Polowana Island.
The price is available upon request.
Summaries
Getting an opportunity to stay on SC islands, you can expand your understanding of that marshland and subtropical forests region. There are lots of beautiful waterfront sites most of which are, namely, islands. And lots of these islands are available for sale or rent.

You may find it interesting as well: Renting an Island in Belize: Tips and Offers