Best Island Vacations for Families: Top 10 Destinations to Choose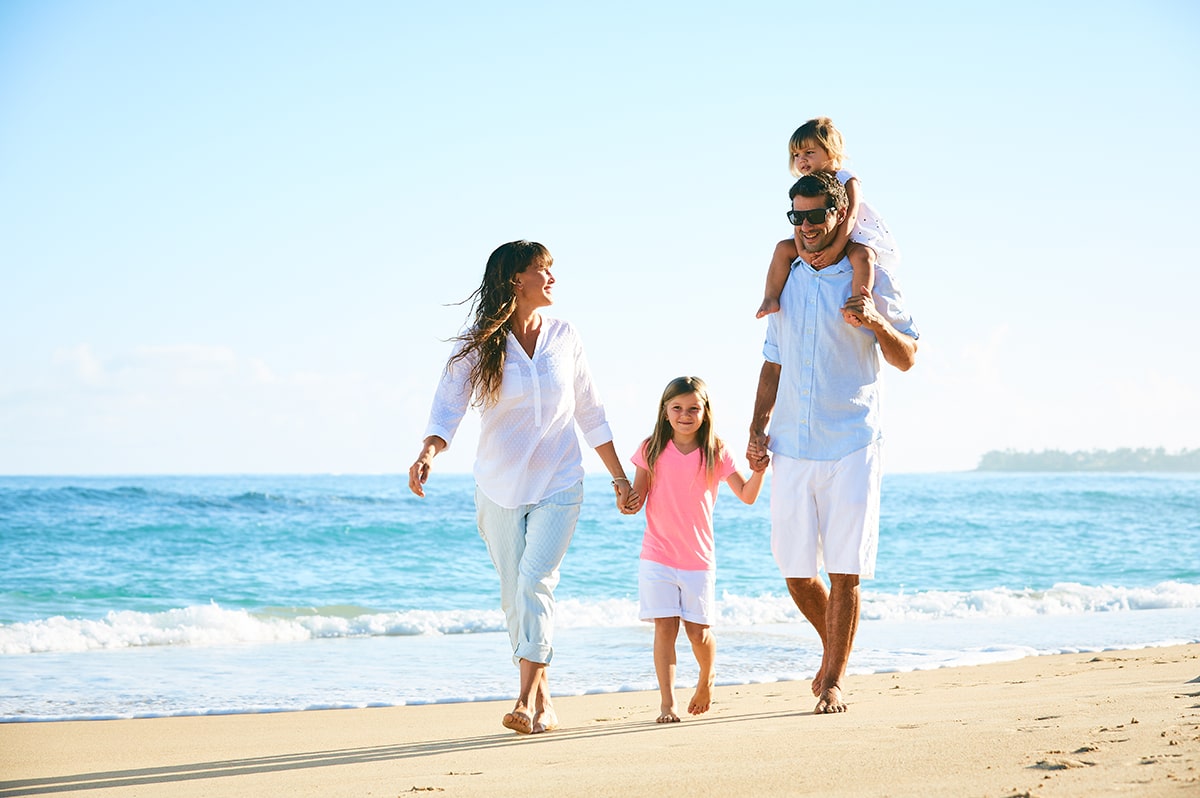 When it comes to preparing for the best island vacations for families, you need to thought-out each detail in advance. Some destinations that are popular for family vacations can seem boring, especially if you like to travel with your family members and do it often. Other locations may seem to be real paradise pieces but they do not suit to get there with children/elder family members/pets, or something like that. There is an option that will be a real win-win one.
Create an impeccable vacation by going to a private island with your family! This sounds romantic and even a bit crazy but it's real! Just pay some attention to the basic features your dreamed vacation island should have to suit your family's requirements and go book tickets!
So, how to choose the best island vacations for families? We've got some ideas for you!
What a Perfect Private Island for Family Vacations Should Be
First, what does your family loves to do during their vacation time? This is what you should make the core idea of the choice. For beach vacation lovers, it is better to choose one of the tropical isles where are sandy beaches, warm azure waters, and comfortable apartments to stay in.
If your family consists of fans of an active lifestyle, maybe, it is better to take a look at popular diving or kayaking destinations. By the way, water trips as a part of island vacations are available on most US islands for rent.
For a calm and relaxing vacation, you can choose any secluded island or just focus on destinations where the main priorities are fishing and sunset watching, for example.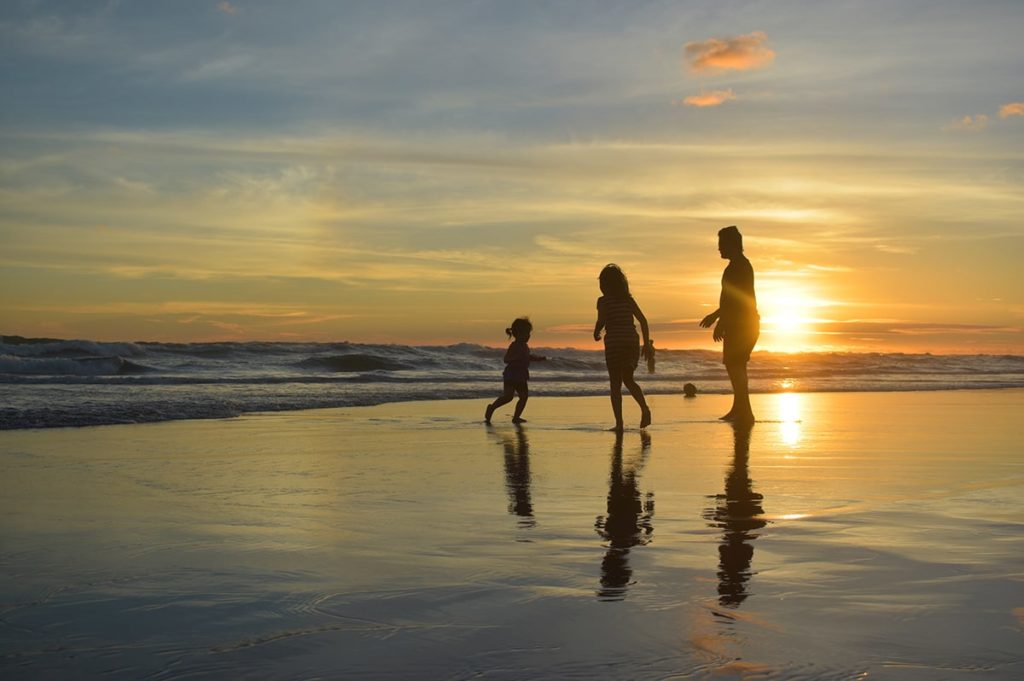 Besides, it is necessary to consider the following things:
How many people do you want to go with you on the island?
What is your budget for vacations?
Is it possible to share the island with other visitors for you or do you require ultra-privacy?
What is the level of comfort and services that are a must for your family vacations?
How should you get to the island (especially when you travel with babies or toddlers)?
Fortunately, we've taken the palm and based on that list, analyzed it to create our top-10 list that will come in handy for organising the best island vacations for families. Besides, we've chosen the most popular destinations and islands in them, available for rent by families. So, all you need to do is to read that article and select the option you may be excited with the most.
#1 The Best Family Island in the Florida Keys
That is, no need to say, Seabird Island. A 10-acre private island offers a wooden cottage for 8 persons with full equipment and supplies surrounded by beautiful tropical wood. There are private beaches to spend your time with children, a kitchen to cook all the meals you used to, a kayak and a boat rental to make the vacation even more special. Spend calm evenings on the terrace and enjoy the most spectacular waterfront sites in full privacy.
The rental starts from $1,450 per night. The island is available for rent for 7+ nights.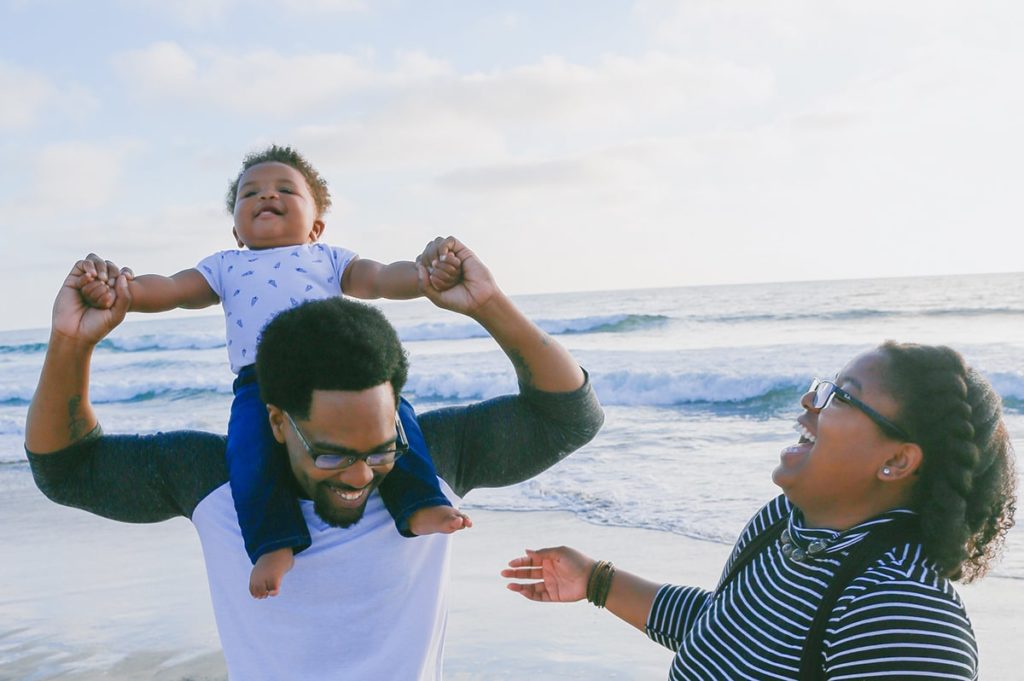 Read also: The Cheapest Islands for Rent Over the World
#2 The Best Family Island in Belize
Belize offers lots of amenities for beach vacation lovers. Its islands offer diverse pleasures and the first one is their untouched nature to enjoy. When you want to spend time with your family, we offer you to go to Coral Caye, a Coppola Family Hideaway. This secluded island is just 8 miles away offshore in the Placencia area. There are several private villas to rent each of which has almost everyone for a mindless vacation of the whole family. There are private beaches and wooden docks, the sea is warm and shoal, and the staff is careful and friendly.
One of Coral Caye's villas suits family vacations the most. That is Seashore Cottage which can host up to 10 persons. Besides, you can order dining options there, a daily room service, and even some excursions to make your children happy with a new experience like visiting the second-large coral barrier reef.
The price for rental starts from $2,000 per night.
Read also: Renting an Island in Belize: Tips and Offers
#3 The Best Family Island Among Mediterranean Islands
When you want to get all the best from the Mediterranean culture, its cuisine, amenities, and beaches, it is Formentera Island that will suit most of your family's expectations. It is called the best resort for vacations with small children, yet even newlyweds will appreciate the charm of this private island. There are white beaches and the warm Mediterranean Sea to enjoy, lots of picturesque gardens, and luxury resorts. Especially take note of Mar Y Montana which consists of separated units with a common lounge zone. Each unit has free WiFi, a fully equipped kitchen, a washer, and even a coffee machine for your happy mornings. There is also a barbecue zone and a freshwater pool for all the guests. Standard accommodation is offered for 5 guests.
The price depends on the season and the vacation time. 
The best Greek islands for families
It's no wonder that Greece is one of the most popular family destinations in the world. The beautiful seaside town of Mykonos, with its famous windmills and charming cafes, is a favourite with young and old alike. There's plenty to see and do, including exploring the island on foot or by bicycle, swimming in the crystal clear waters, shopping for handmade jewellery, dining on fresh seafood or simply relaxing on the beach.
Greece is also home to some of Europe's most stunning beaches — from sandy coves to rocky shores — so there's something for everyone.
Mykonos: A favourite for families who want a little luxury in paradise
Santorini: The perfect place for adults and kids alike (and don't miss sunset)
Paros: The ideal island getaway, if you're looking for something off the beaten path,
Read also: Private Islands for Rent in Croatia
#4 The Best Family Island in the Philippines
When choosing the Philippines destination, it is hard not to get to the nightlife resort. Yet there is one where your whole family can stay private and relaxed. That is North Cay Nature Island, a real treasure chest for nature lovers and a splendid beach resort at the same time. There you can stay in comfortable units with full service that includes transfers, accommodation, dining in local style, room service, etc.
Besides, you can spend time with your loved ones both on the beach and in local rocky pools that suit toddlers. Besides, there are enough activities to enjoy from snorkelling and diving to volleyball tournaments and ping-pong. Besides, there are gorgeous waterfront sites, rare wildlife to watch, and other features you'll be amazed by.
The price starts from only $90 per night (equal to 5,000 PHP). Besides, groups of 4+ get discounts.
Read also: Philippines Private Islands for Sale: Find Your Tropical Heaven
#5 The Best Pacific island for family holiday
Going somewhere far from civilization is sometimes therapeutic for the whole family. And what can be more distant than islands in the Pacific? There is one point that we've selected for your family vacations. That is Rarotonga, the biggest in the Cook archipelago. Its coral origin makes it the perfect first-time snorkelling place for children as its underwater world is extremely bright and tremendous. Besides, it is in Raratonga that you can experience the local market's routines and enjoy the most exotic fruits and meals. All the island offers lots of family accommodations for almost every budget.
The price depends on the resort/accommodation type.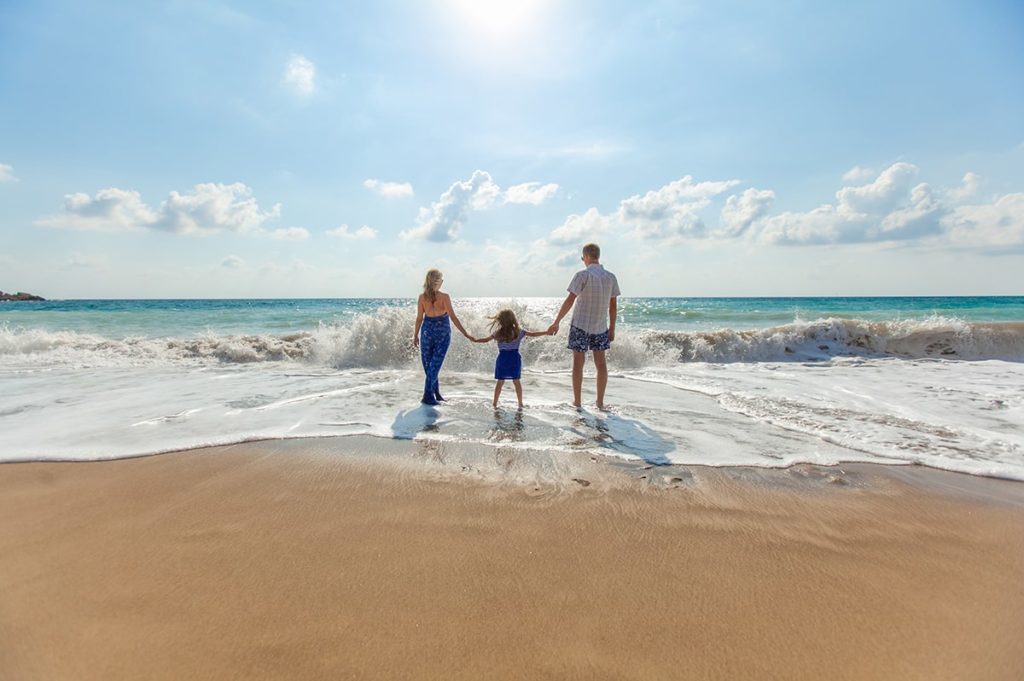 #6 The Best Family Island in the Northeastern US
Going North in the US can also bring your family lots of fun. For example, you can enjoy Spectacle Island vacations in the state of Maine. This island is located in Frenchman's Bay. Here you will be surprised by the spectacular sites of mountains and nearby isles, and enjoy the process of lobster hunting by local fishermen. The fresh salty air of Spectacle Island helps to rejuvenate yourself, and the calmness of the island helps to keep peace of mind.
The accommodation offered on Spectacle Island includes full service provided by hosts in the Post and Beam home, having 3 bedrooms and 2 bathrooms. All the resources are local. You can enjoy your vacations without any trouble as all can be done for your comfort.
Prices are available upon request.
#7 The Best Family Island on the Great Lakes
Welcome to Howard Island on Lake Huron! When you want to add some rustic atmosphere to your vacations, that's it! Get the whole family to enjoy holidays in two wooden cabins that can host up to 12 guests. Enjoy sunsets and sunrises on Lake Huron. Make the best barbecue and get the biggest fish in the lake, try your skills in boating or kayaking, and spend cosy evenings in the wooden living room in front of the fireplace.
All this is available for the rate of $329 per night.
#8 Best Caribbean island for families
Today we decided not to show you well-known options from the list of the Bahamas or Boca del Toro archipelago. Let's enclose which US Virgin island is best for families! No doubt, it is Lovango Cay you should choose to make all your family members happier ever after. Here you get accommodation in a three-bedroom villa. Your teens or children will be glad to rest in the treehouse nearby, and every one of you can enjoy the island's sites outdoors under a glamping tent.
The location of Lovango Cay is comfortable for making daily trips to Virgin Islands National Park, St. Thomas Island, and other destinations in the area. By the way, if you have any fashionistas in your family, take a day to visit Lovango village, where an exquisite shopping experience awaits you.
The price starts from #2,219 and depends on the accommodation type. Now only the 2023 season booking is available.
Read also: Private Island for Rent in the Bahamas, Caribbean
#9 Best Hawaiian island for families
Despite it being Oahu which is called the best island in Hawaii for families, we've found one more option for you to enjoy. So, at our rate, we claim Kauai to be the best Hawaii island for a family vacation. Why so? Because it offers the widest range of amenities for children (yes, we know how these little ones can spoil the whole vacation if they are bored). For this, you can enjoy with your kids all these numerous gardens on the island as Kauai is also known as Garden Island. Besides, it is a surfing centre, and its numerous playgrounds allow parents to rest in silence.
There are numerous hotels and villas on Kauai, so the price can fluctuate.
Read also: How to Choose the Best Hawaiian Island for Your Trip
#10 The Best Family Island in Thailand
Do you want to try luxury in its essence somewhere in the wildlife of Thailand? Here we have an option for you. Just book accommodation on Koh Ran Noi Island. That secluded private property includes lots of comfortable private beaches you can get to from a deluxe mansion. There is a SPA, a movie theatre, a karaoke room, and full service for you. Besides, on Koh Ran Noi Island, you can get a deluxe transfer on a 70ft yacht!
Booking rates are available upon request.
Read also: Private Islands for Sale in Thailand, the Land of Smiles
Summaries
No matter whether you are looking for the best Caribbean island for a family vacation or you want to spend your time somewhere in the Pacific, we have great ideas for you. Make your loved ones surprised by offering them vacations on a private island. This holiday will be no doubt memorable for every one of you.
You might find it interesting: 10 Private Islands for Rent for a Paradise Island Wedding