Private Islands for Rent in Croatia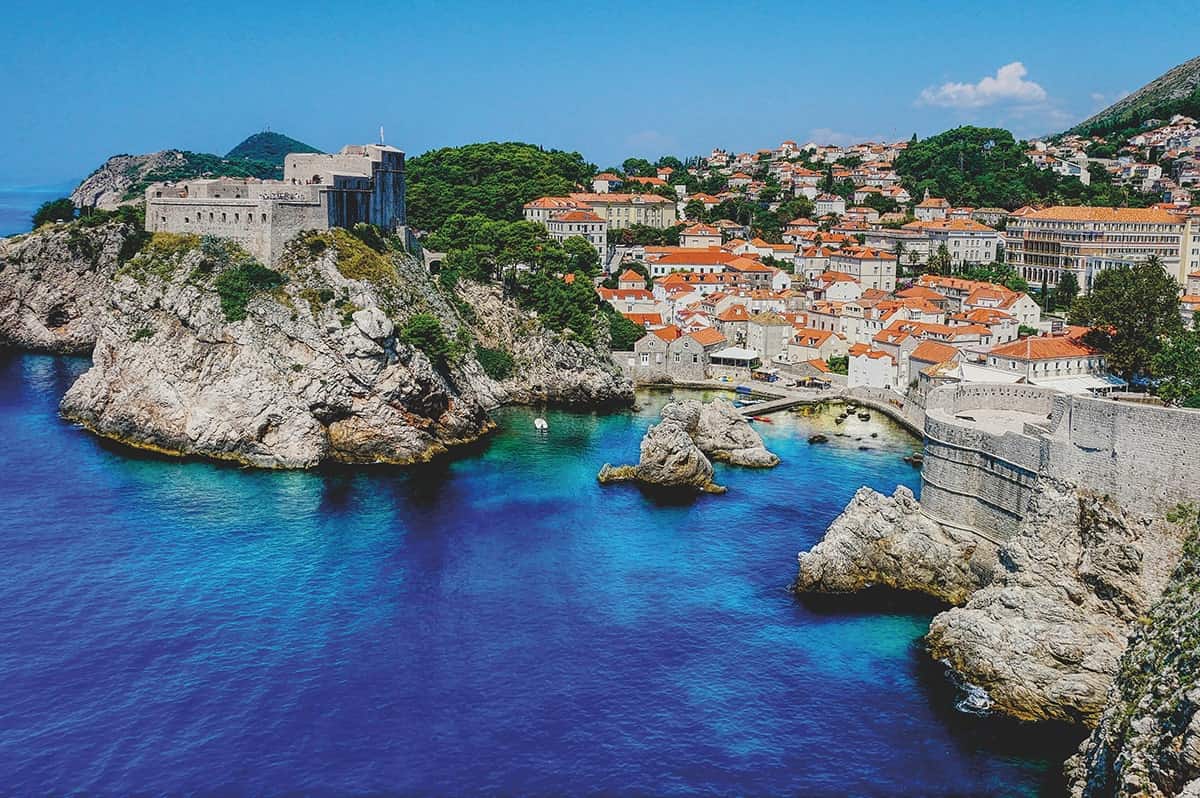 Rent an island in Croatia! That's a good idea for everyone, who`s looking for a European island vacation. The Mediterranean region is one of the most sought-out among tourists who want to enjoy beach vacations and relaxation somewhere in Europe.
Besides its wonderful nature and old cities like Dubrovnik (that's a famous destination where The Game of Thrones was filmed) or Split, there are lots of amenities you can enjoy. Besides, Croatia offers lots of islands to stay in. There are lots of them located along the Adriatic shore. This area is a popular destination for yachting lovers, divers, and surfers. Besides, you can enjoy visiting ancient sites and nature parks there.
Where Are Croatian Islands Located
There are several popular destinations offering private island rental in Croatia:
Istria and its Brioni archipelago
North Dalmatia
Central Dalmatia
South Dalmatia
These regions form the reputation of Croatia as the land of a thousand islands. Several of these islands are even available for sale as you can get in another article we've prepared for you.
How to get to Croatia. Airports in Croatia
Croatia is one of the most beautiful countries in Europe, with an abundance of natural beauty, culture and history. It is also one of the most popular tourist destinations in Europe.
The best way to get around Croatia is by car or bus. You can find detailed information about transport on the Croatia Travel Guide website. There is also one of the most popular ways to get to Croatia — airport. Here are two main:
Zagreb Airport (ZAG) — Located in Pleso, it is the largest airport in Croatia and offers flights to several European destinations including London Gatwick Airport (LGW), Amsterdam Schiphol Airport (AMS), Frankfurt International Airport (FRA) and Munich International Airport (MUC).
Pula Airport (PUY) — This airport offers flights to several European destinations including Berlin-Schönefeld Airport (SXF), Brussels National Airport (BRU), Düsseldorf International Airport (DUS) and Munich International Airport (MUC).
More about Croatian airports you can read here
Specifics of Croatian Climate and Lifestyle
What makes Croatian islands real touristic gems in the crown of Europe? The first and the most reasonable fact is the local climate. The area of Croatia is 56542 sq/km. Croatia consists of the continental part (the Sava river basin region) and the Adriatic, which stretches out in a narrow strip along the entire coast of the Adriatic Sea. It is this Adriatic part of the country that attracts tourists who love the comfort and sunny Mediterranean vacations the most.
The Croatian coast including its islands has a Mediterranean climate. Summers are hot and dry (25-30°C), and winters are humid and warm (10-15°C). The heat is easier to bear there due to the dry air, the light breeze from the sea, and a large amount of greenery along the entire coast. Therefore, the summer season is ideal to spend an unforgettable holiday in Croatia with children. Territories such as Istria, Central and South Dalmatia are distinguished by very comfortable conditions for recreation even in extreme heat. There are beautiful landscapes and a lot of greenery, in the shade of which you can hide from the sun. The ecological state of these places is also at the highest level, which attracts not only tourists but divers.
The swimming season on Croatian islands lasts from May to September, but many enjoy swimming even in October. It is worth bearing in mind that in many places there are sea urchins in the water, and not to step on them, you will need to buy aqua shoes. The climate in Croatia in July and June attracts the largest number of tourists during the season. In general, in this area, the sun shines for 300 days a year.
One more feature to consider is the local lifestyle. It is authentic and nature-oriented as Croatians take care of the environment. Thus, they have lots of Blue-flagged beaches to enjoy. Add to this relatively cheap prices for food and entertainment, so you can spend your vacations for a reasonable price even choosing an exclusive private island rental in Croatia.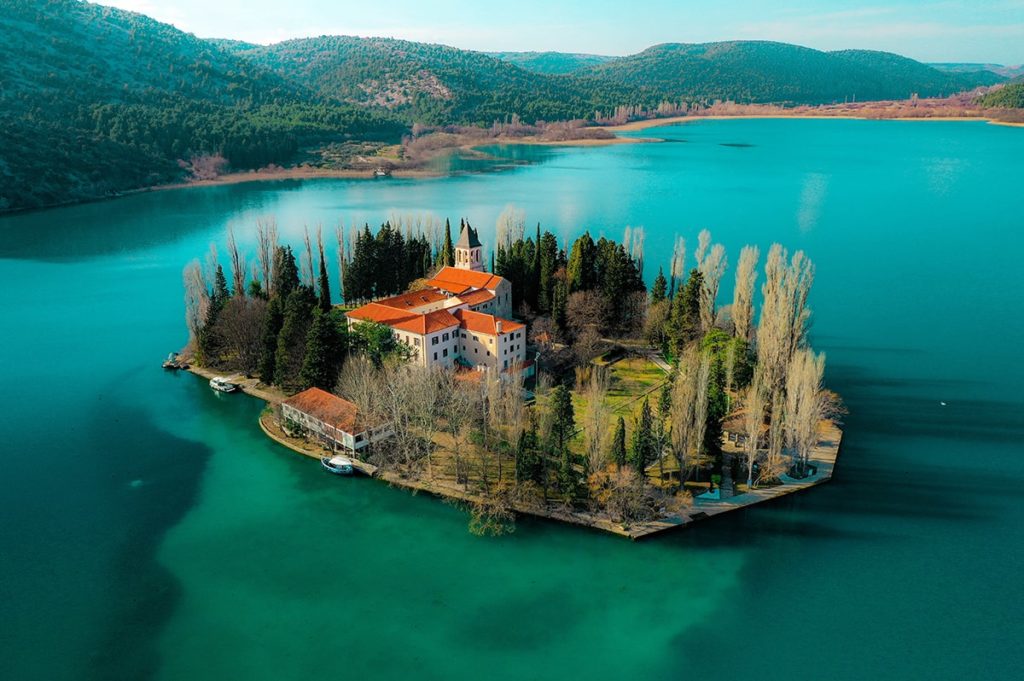 How Much Does It Cost to Rent an Island in Croatia
As for the pricing, rent an island in Croatia depends much on the level of comfort offered by private island owners. On average, the most affordable pricing starts from $1,000/EUR1,000 per night for one person. The highest rates for private island rentals in Croatia reach several thousand of US dollars/euros per night.
Top-4 Croatian Islands That Are Available for Rent
Let's highlight the most interesting destinations for island vacation lovers in Croatia. There is our list of 4 amenities you may love to stay in on the picturesque islands of that country.
Zizany Island
Location: South of Pasman on Kornati Archipelago, 8 km from Biograd.
Pricing: Starts from $7,950 per week in the off-season. Available only on a buy-out basis for a company.
This exclusive island property awaits you. There is a perfect-styled white villa with accommodation for 14 guests. Besides, villa owners offer discounts for smaller companies. The lowest rates to rent Zizany island are available during Olive picking and pressing season. The transfer is included in the price.
Except for the villa rent, rates also can include concierge services, boat renting, chef's dining options, and weekly room service available on-demand.
What to do on Zizany Island? Enjoy the pool and the terrace, barbecue zone, and incredible beaches of that place. Plan your visit to Kornati National Park, rent a boat and sail along the shore. One more exclusive offer is available during the Olive picking season. You can join a local team and help in the authentic process in local olive groves.
Villa Rosemarine/Island of Brac
Location: The Island of Brac, 40 minutes on a ferry from Split.
Pricing: Starts from 1,500EUR/$ per night.
This presidential-class villa is located on the Island of Brac, surrounded by the National Park of Dalmatia. That is a fully secluded zone with the deluxe 6-bedroom, a 7-bathroom white villa that can host up to 14 guests. That is bingo for a big family or a small wedding vacation. The villa offers pricing on the basis of bed and breakfast. Besides, you can work your culinary talent in its large kitchen, enjoy entertainment rooms with TV and WiFi, and, of course, spend your time on its terraces. Besides, the villa's staff is at your service for dining, room service, and concierge service.
What to do in Villa Rosemarie? First of all, enjoy its comfortable accommodation, and evaluate exclusive views from its sunny terraces. There are sea amenities to appreciate at a step distance. Enjoy kayaking, paddle boarding, swimming, fishing, and boat trips. Besides, the airport of Brac allows you to plan visits and excursions to most European directions. Yet you still are in a secluded private place!
Villa Lucia on Lokrum Island
Location: Rock east of Hotel Excelsior in Dubrovnik
Pricing: from 5,500 EUR/$ per night
Designer Villa Lucia on a separate rock in the Adriatic Sea — what else can you dream of? We offer you a luxury class holiday in Dubrovnik, on a remote island. The unique design with hand-painted murals is complemented by first-class service. You can order a transfer from Dubrovnik Airport, security, massage and SPA, and personal butler services.
What to do at Villa Lucia? A unique private beach is available for visitors, there is the possibility of renting a yacht, panorama flights, and horseback riding. But the most important thing is the relaxed atmosphere and comfort at Villa Lucia apartments that you can enjoy.
Porer Island
Location: Istria, 2.5 km from the mainland
Pricing: for request
This island is a working lighthouse you can enjoy visiting. Built in 1833, the Porer lighthouse offers a unique experience for tourists who want to stay there. This place is perfect for wedding ceremonies, small family vacations, or just as your love nest for a honeymoon.
There are no all-inclusive services as the owner offers self-service only. But you may enjoy its secluded and romantic atmosphere. Supplies can be transferred on-demand by the island's owner. There are two apartments for no more than 8 people. Each apartment is equipped with kitchen appliances and has a bathroom.
What to do on Porer Island? First of all, take the excursion to the lighthouse and hear the tales from its keeper. Then, enjoy sunsets and sunrises there as they are amazing. Besides, you can swim and surf near the island, take excursions to nearby sites, or just appreciate the calmness and relaxation.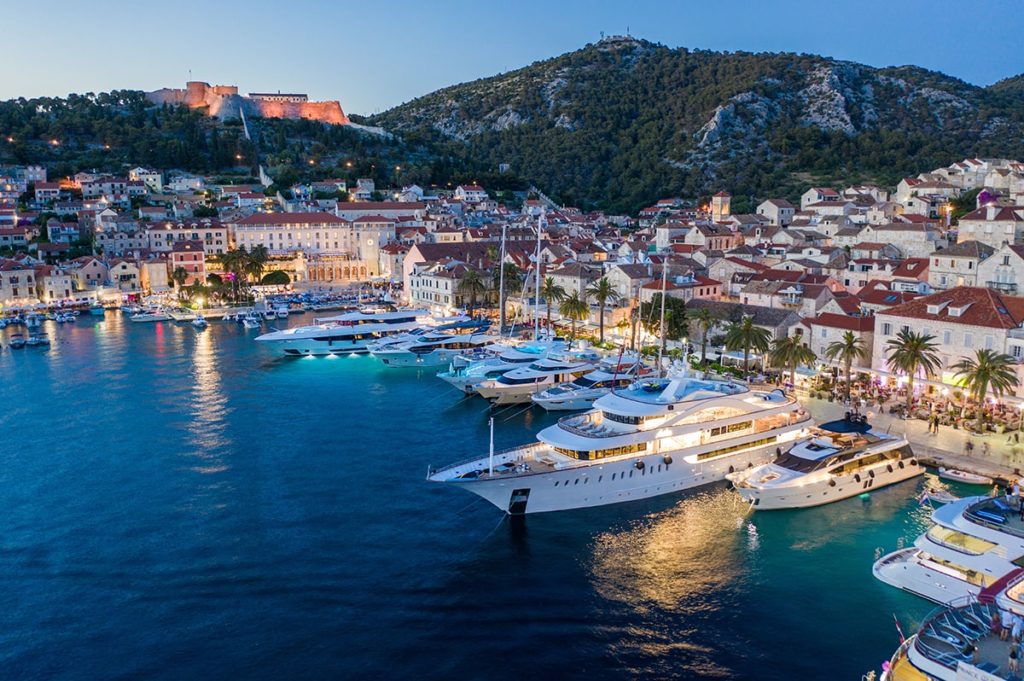 Summaries
Croatia is one of the sunniest countries in Europe. That is the perfect destination for family vacations as well as for weddings or honeymoons. This romantic country has a unique authentic charm and its pricing is low enough to claim it affordable.

Read more about Europe island destinations by link.