Private Island to Rent in Belize: Tips and Offers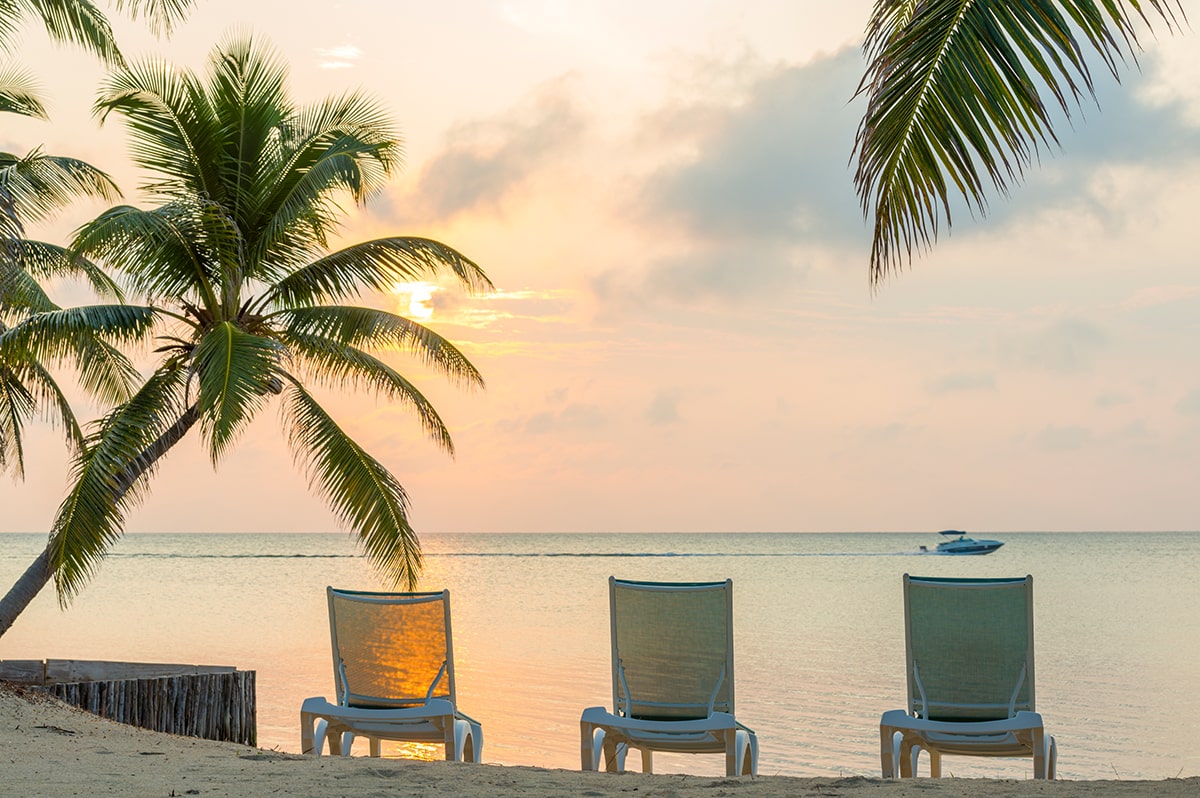 Belize is not the most popular destination for tourists yet its fame increases as this Central American country offers its lush nature and incredible vacation experience. One of the significant features of Belize is the number of islands – there are 450 of them. A private island to rent in Belize is a very good idea. You also can read more about the impressive nature that rules there in our article dedicated to the Belize islands.
And we'll focus on the more grounded question that interests tourists: how to rent an island in Belize and what of them to choose for a perfect vacation?
How Much Does It Cost to Rent an Island in Belize
Searching for a Belize island for rent, the first question you, probably, have is how much does the rental cost in this country?
The price depends much on the popularity of the resort/island you choose. For example, the well-known Harvest Caye Island offers cabanas for $800 and smaller in size Bird Island is available for rent for a similar price per night.
To get the dispersion of pricing for Belize private islands for rent, just understand that there are both affordable and even cheap offers with lower than $100 per night rates and more expensive luxury resorts with average pricing of $800+ per night. Besides, prices also may fluctuate depending on the season and the weekends as usually in the high season, prices can even double as well as offers for weekend days. Yet this depends much on the policy of each island owner.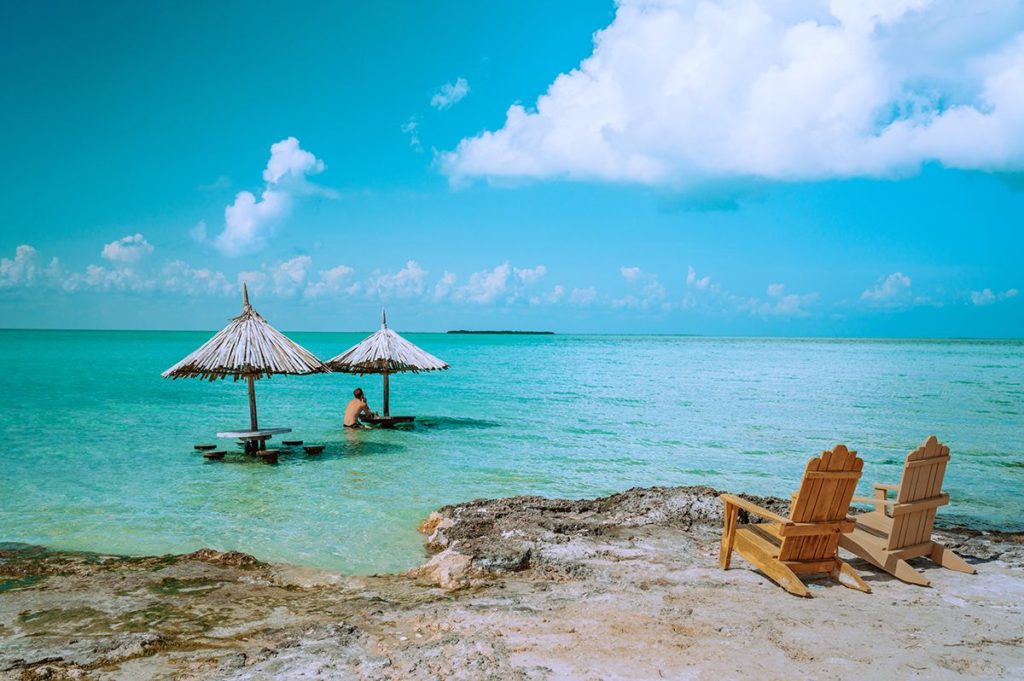 Is Belize Affordable for Rent
We cannot say that in Belize, to rent an island is just a couple of bucks. For sure, it is not the most affordable country in the region. But there are many rentals, discounts, and special offers that will help you save money starting your Belize island vacations. Just track them not to miss the best rates.
Besides, there are some features that make Belize islands affordable:
Local foods are cheap enough and certainly cheaper than American exported commodities.
Local culture and entertainment are cheaper than in the Bahamas or Florida Keys (we compare them as the nearest directions to Belize).
So it is up to you to choose what is affordable for you and select amenities that meet your expectation in full. 
Time in Belize
Belize is a small country with a tropical climate and beautiful beaches. If you are planning on visiting Belize, there are many things that you need to know. One of them is the Belize time zone.
There are two zones of time in Belize: Central Standard Time, which is observed in the country's mainland and coastal areas, and Eastern Standard Time, which is observed in the Cayo District and Toledo District. The country does not observe daylight saving time (DST).
The eastern side of Belize observes Eastern Standard Time (EST), which is five hours behind UTC (Coordinated Universal Time). This means that 4 p.m., EST equals 9 p.m., UTC (Coordinated Universal Time), or 5 p.m., CST. Similarly, 1 a.m., EST equals 6 a.m., UTC (Coordinated Universal Time), or 1 a.m., CST.
Belize Weather in January
The weather in Belize in January is a bit cooler than the rest of the year. The average temperature is around 80°F (27°C), but it can get as cold as 70°F (21°C). This is still considered warm, though, so you may want to bring some sunscreen and a light jacket if you plan to go out at night.
Is Harvest Caye Belize a Private Island
One of the most popular destinations in Belize is Harvest Caye, the marine harbour for numerous cruises. This is a private island but its owners work under the guidance of the Belize government. It is one of the biggest resorts in the country and the prices here are not low.
You can see the Harvest Caye Belize map below: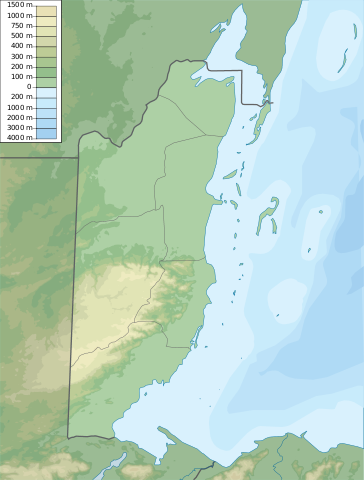 Harvest Caye offers luxury villas and cabanas to stay in and there are several venues for dining. Yet you should not consider Harvest Caye, Belize as a private island for rent ща Belize. Here you won't get the most appreciated features of private island vacations like disconnection from civilization and silence. Yet this destination is good for spending a day or two before or after going to the island in Belize for rent you choose. It's a great party place and a luxurious resort but not a family-style vacation destination.
Harvest Caye Excursions
Harvest Caye, it's a great place to relax and unwind after a busy day on land. Harvest Caye Belize offers plenty of activities for guests and visitors alike, including snorkelling, kayaking and fishing trips. You can also go stingray spotting or enjoy an afternoon barbecue in this tropical paradise.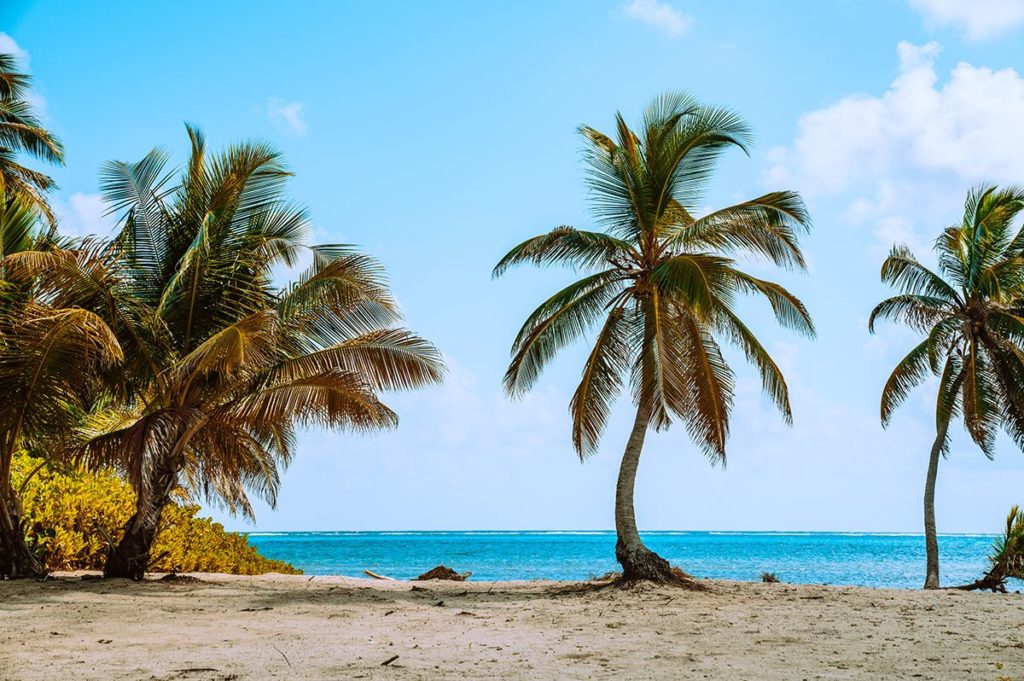 Our Top-5 List of Private Islands for Rent in Belize
Instead of sticking to Harvest Caye, we offer you to appreciate our selected list of private islands in Belize for rent.
Bird Island
Location: Placencia, Belize
Pricing: from $795 per night (minimal rental for 3 nights)
This atoll island offers the privacy you dreamed of. It suits for staying of 6 persons in its 4-bedroom villa. The house is fully equipped having a kitchen, electricity supply, WiFi connection and local phone. Besides, it is only 3 hour's drive from Placencia so you can stay in touch with civilization.
For your comfort, Bird Island owners offer transfer to the island and cook's services.
What to do on Bird Island? This atoll is the most splendid place in Belize for snorkelling. Besides, there are 4 kayaks available for water trips, a lookout tower to enjoy sunsets and sunrises, and a great beach area. You can also enjoy fishing in the fishing area.
Little Harvest Caye
Location: near Belize coast in the Atlantic Ocean
Pricing: Little Harvest Caye cost is from $3,400 per night
Unlike its bigger "relative" Harvest Caye, which is not a secluded island for calm vacations, Little Harvest Caye is the place of your choice when you look for an option in Belize to rent a private island.
This 1.5-acre island offers exclusive lodges to stay in for a group of 14 persons. Suits are secluded so you can enjoy your vacations with a smaller company if needed. Besides, due to its romantic atmosphere, it is a great idea for an island wedding. The island keeps the palm of Gold Standard Property offering high-end amenities for its visitors. The service list includes 24/7 boat transportation (the boat stays on the island), chef cooking services, room service, golf cart service (for additional cost), concierge service, and SPA services (for request).
What to do on Little Harvest Island? It is great for both beach vacations and sports activities. You are welcome to rent kayaks and paddle boards, enjoy great fishing, and choose land and sea excursions to visit. Besides, it is just a tropical island, there is always something interesting to do!
Little Peter Oasis
Location: aka Norval Caye, King's Park, Belize City
Pricing: from $1,490 per night
This small 3-acre island is a real oasis with its exquisite overwater bungalow. Located 1.3 miles from Belize Barrier Reef (the second largest in the world), it is the perfect place for divers and snorkelers. Those who love comfort will be also pleased with Little Peter Oasis' offers as the island can host only 4 persons in its 2-bedroom, 2-bathroom guest house with full equipment and a private chef at your service.
You may also appreciate one of the most prominent features when deciding to go to Belize and rent an island. That is a secluded and protected 30-foot deep blue lagoon that is the perfect place for swimming, fishing, and snorkelling.
What to do on Little Peter Oasis? Enjoy the full relaxation in the overwater bungalow, taste Belize-style foods from a private chef, visit the reef for a diving and snorkelling experience, and stay impressed with exclusive waterfront views of the Caribbean and Mayan Mountain, which is the highest mount in Belize.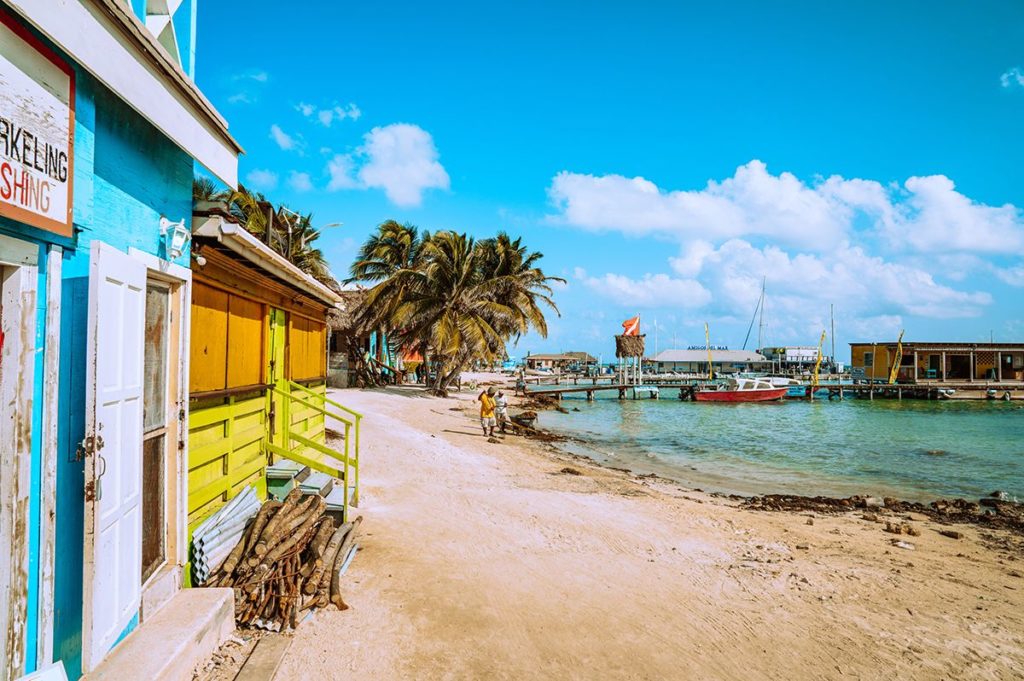 Ranguana Caye
Location: Toledo District
Pricing: from $100 per night (boat transportation for an additional $75 per person)
That small private island in Beliz is not a luxury resort but when you are looking for options to rent an island in Belize for $495 per night from a family, it's a win-win idea to stay in its cabanas. This island offers wonderful beach vacations for a company or a big family. There are only 3 cabanas to host no more than 9-12 people so you can involve your friends to rent all of them and get the island fully for you.
What to do on Ranguana Island? Of course, enjoying beach vacations and soft sands with azure waters is the best idea. Besides, you can plan to visit some sites in Belize to make your vacations diverse.
Gladden Private Island
Location: 20 miles from Placencia
Pricing: $3,975 per night
Looking for the most private of all private islands, do not pass by Gladden Private Island. That 1-acre island offers you both untouched nature sites and a luxurious 3,000-sq.ft villa to stay in. The island's amenities are designed to meet the expectations of the most sophisticated guests providing maximum comfort. The villa can host up to 4 people but the best option is to rent it for your love nest or honeymoon as this place is full of romantics.
The services offered by island owners include caregiving, chef's cooking, and room service. Besides, the staff evaluates your privacy staying unnoticed.
What to do on Gladden Private Island? Enjoy sunbaths on the roof terrace, visit a local sanctuary to watch exotic nature and wildlife, stay at the swimming pool, or just add some spice by visiting the famous Gladden Spit to swim with whale sharks.
Conclusions
The charm of Belize is, no doubt, in its islands. There are over 450 of them with lots available for rent. There are both deluxe resorts with full service and untouched small islands with modest but comfortable cabanas. Thus, you can choose the most affordable for you and your loved ones to spend tropical island-style vacations just a few hours of drive from Florida.