The Smallest Islands in The World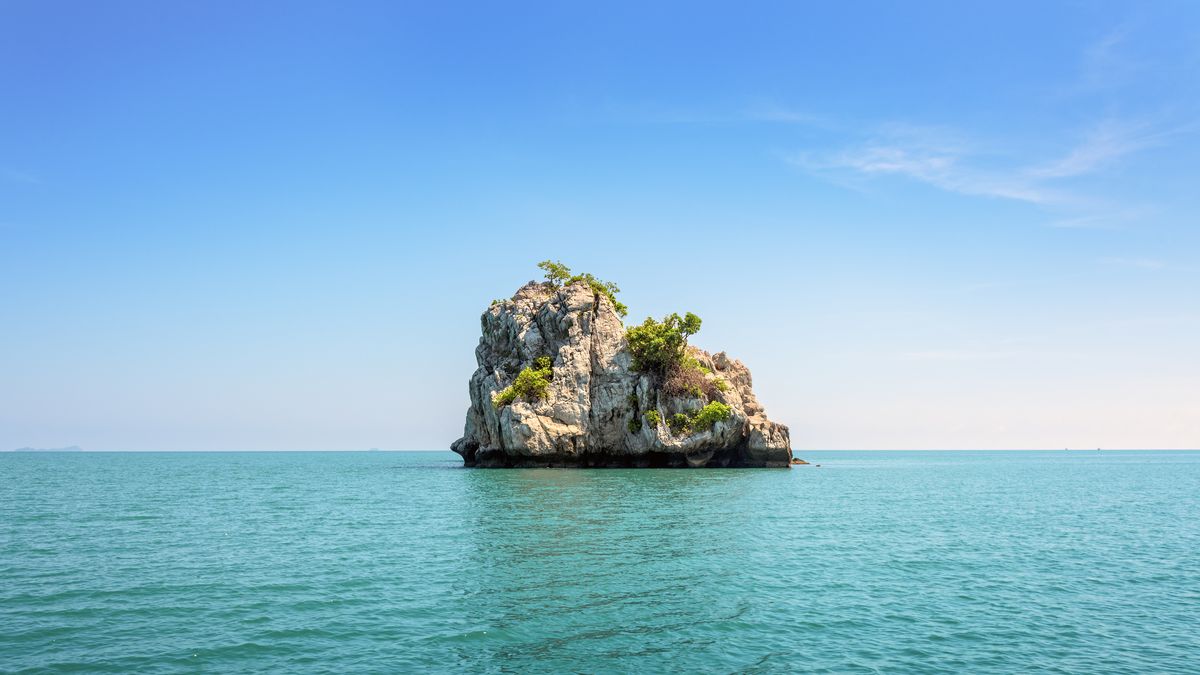 Until 1982, the smallest inhabited island in the world was considered to be Bishop Rock. It is located 6 km west of the small Scilly archipelago and belongs to Great Britain. The area of the island is only 700 square meters. This is 10 times smaller than a football field. As the island lost its inhabited status, it ceased to be among the smallest islands in the world.
Which inhabited island is the smallest today?
Officially, the smallest inhabited island today is Just Room Enough Island. The real dream of an introvert: a house with a couple of rooms, a tree, a couple of chairs, a bench and a mini beach. This is not quite a residential building, but rather a "summer residence" of the American Sizeland family. They bought this island and built a house in a cozy place to hide from people and spend a vacation alone or in a close family circle.
Just Room Enough Island
The island is situated near Alexandria Bay, New York. Just Room Enough Island is part of the Thousand Islands Archipelago in Lake Ontario, shared by Canada and the United States. This particular piece of land, located in American waters, initially had no name at all, like many of its fellow neighbors.
The Sizelands were interested in the location of the island and its relative cheapness. Having bought it in the 1950s, they built a vacation home. The family spent weekends here and celebrated holidays in complete seclusion.
In order for their land to receive the status of an inhabited island, they still had to try. In order for the island to receive the status, it must have permanent housing and at least one tree must grow there. The Sizelands planted one, grew it, and only after bureaucratic red tape officially became the owners of their own island.
The house was built in a secluded place in order to hide from people and spend holidays in solitude or a small family circle. But now the island has become one of the main attractions of the Thousand Islands Archipelago. Many tourists come there.
Small inhabited islands of the world
The world's small inhabited islands include:
This list doesn't include a lot of other even smaller islands and private islands in particular. Yes, there are many islands up for sale, which can contain only a few tens of square meters and can also claim to be the smallest inhabited island in the world. Such islands provide a special way of life or seasonal recreation. And it can be wonderful!