Private islands for sale in the USA in 2021 and 2022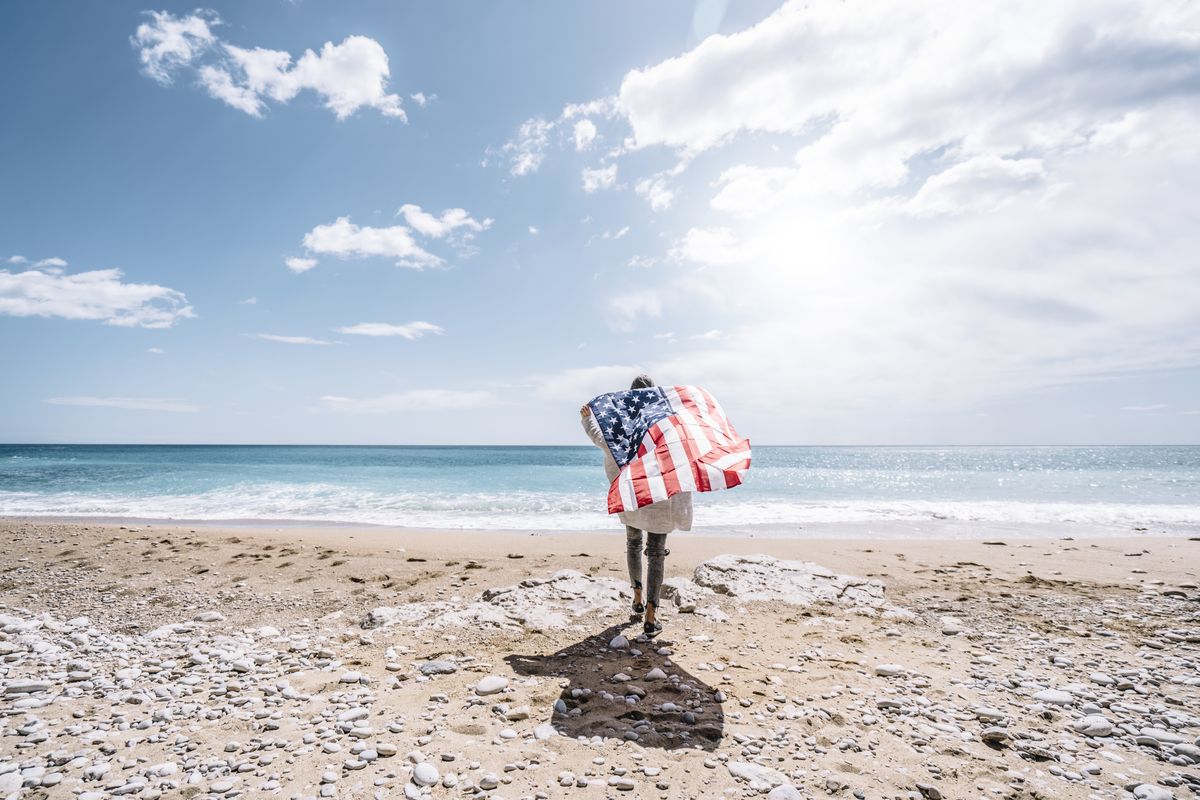 The United States of America is a country of dreams, freedom, and independence. It is fourth in the area in the world and has a leading position in the number of tourists every year. There is probably not a person on the planet who does not dream of walking the streets of New York or sunbathing on the beaches of Miami. All states offer their residents and visitors a special lifestyle and completely different impressions. In this country, you can find fantastic cities with huge buildings and skyscrapers, luxurious beaches along the Pacific and Atlantic Oceans, eventful nightlife, and calm and steady daily life. In addition, here you will find a great number of private islands for sale in the USA, which you can buy.
Country of opportunities
America is known as a country of opportunities, where you can achieve anything no matter who you are. Thousands of people move to the USA from across the world every year to feel freedom and fulfil the American Dream. Although it is much harder in practice, the country actually opens many advantages both for its citizens and for foreigners.
The USA is characterized by a high economic development level. The country's land market is open and liberalized. The demand is often higher than the offer in real estate, so several families may compete for one house. It is of interest to note that demand for housing increased in many states during the COVID-19 pandemic and achieved an unprecedented mark since 2006. Hypothetically, this is due to the ability to work remotely and the need for more space for the family in quarantine.
Private islands for sale in the USA for foreigners
The US market has been open for foreign investments for many years. There is a good atmosphere for investors, and, importantly, both US citizens and foreigners can buy most private islands.
However, you should understand that foreign property laws can vary significantly from state to state. In some regions, you do not even require a permit from the state authorities to buy a land plot. The only requirement for the acquisition of agricultural land for foreign individuals and legal entities is the obligation to report to the Ministry of Agriculture on the transfer of ownership. In some states, it is necessary to submit reports on the investment and income of foreigners from the purchased land. Other regions require compliance with strict rules on foreign ownership or even do not allow the sale of real estate to foreigners.
In any case, trust the support of the island purchase to a reliable and competent lawyer. You should check the real estate offered for sale, including the private island you want to buy. In particular, check the ownership right for the island, regional construction laws, zoning laws, etc.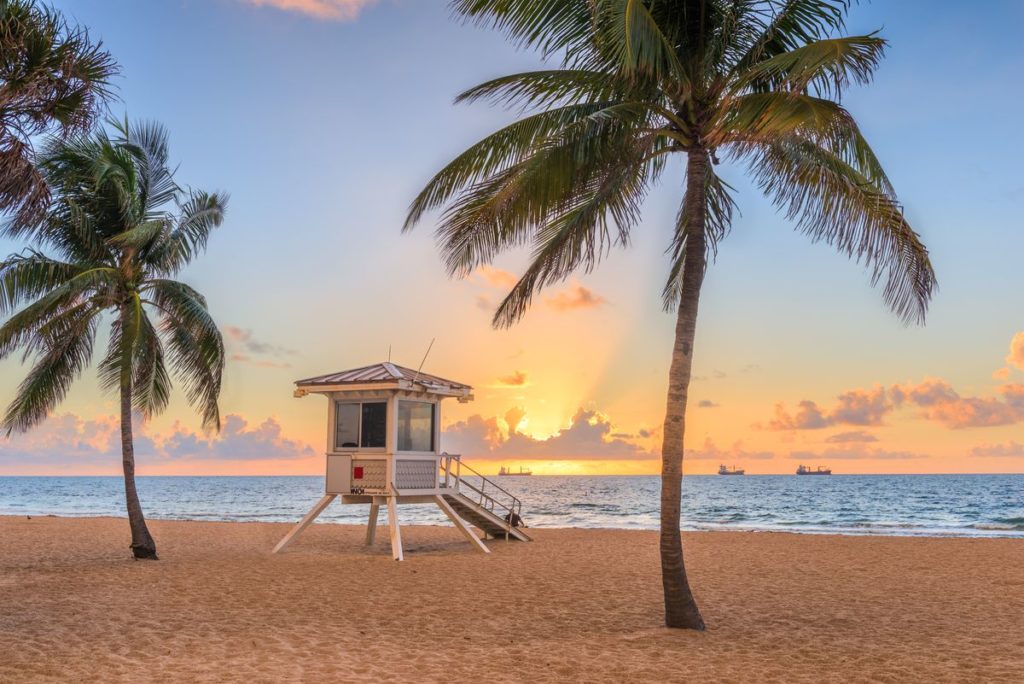 Are there many private islands for sale
USA has thousands of islands, and you can buy many of them. The process of buying a private island can be lengthy precisely because of the wide choice and prevalence of island sites, from snowy Alaska to sunny Florida.
Still, most American private islands are east coast islands located in the Atlantic Ocean. You can find a lot of such real estate offers in Maine, New York, and Connecticut.
Islands for sale in New York
Despite the usual vision of New York determined by luxurious Manhattan, the state has plenty of forests, natural water bodies, and far away farms. There are more than 7,600 freshwater lakes, ponds, and reservoirs, and the state territory also includes parts of two Great Lakes and more than 70,000 miles of rivers and streams. So, you can find ocean, river, and lake islands in this state. New York has many islands for sale. United States statistics said they are often bought by New York residents.
Read more: Private Islands for Sale in New York
Islands for sale in Maine
In addition to beautiful beaches, light towers, and fishing villages, the state also offers an active market of private islands for sale and rent. Here you will find both private islands in the ocean and lake islands (for example, Butterfield Island for sake (USA) on the Nicatous Lake or islands on St. George Lake) and river islands on Main. We should note that now this is a desirable place to buy island real estate so that the islands are sold, if not at the speed of light, but much faster than in Europe or Asia.
Islands for sale in Connecticut
The variety of landscapes attracts travellers and real estate buyers to this state. People with different lifestyles come here, from lovers of the greatest luxury to bohemian communities. We can state with assurance that Connecticut is a "water-rich" state. The region has about 250 miles of coastline on Long Island Sound, more than 3,000 lakes, and more than 5,800 miles of rivers and streams. There are about 200 islands here. You can buy or rent dozens of them.
Islands for sale in Florida
The coast of Florida is washed by the Gulf of Mexico, the Atlantic Ocean, and the Caribbean. With 300 days of sunshine a year, it's no wonder prospective island buyers are so interested in Florida. Well, Florida has a lot to offer them. The state has more than 4,500 islands, where you'll find both bustling tourist islands and cosy private plots. Dozens of islands are offered for sale in Florida in 2021, and the market is unlikely to slow in 2022. One of the most expensive islands is Pumpkin Key (USD 95,000,000), and Captiva Key (USD 22,000,000). However, you can also buy a small private island for up to USD500,000.
Read more: Private Islands for Sale in Florida, the Sunshine-State
Islands for sale in Alaska
This state discourages those who don't like the cold and fairness. However, it is a real paradise for fans of hunting and fishing. Alaska requires an addiction for a certain lifestyle. And if you are in tune with the state, it will be a pleasure for you to own a home or an entire island here. Now you can buy at least 3 private islands for sale in Alaska on the market. You will get both desired privacy and proximity to the necessary infrastructure on the Alaskan islands.
Become the owner of an island in the USA
U.S. citizens most often buy islands in America, Europe, and even Asia. In this case, the American islands have a significant advantage because of their proximity to the place of residence. Many states offer island real estate, so you can find offers for all tastes. In addition, the USA offers favourable conditions to foreign investors. You can become an island owner, regardless of where you live. The favourable economic, political and cultural atmosphere will be a favourable background and another reason to buy the island here.