Private islands for sale in Canada: The Great White North
Canada is the largest country in North America and the second largest country in the world. It is known for its diverse landscapes, unique mix of cultures, and rich history. Canada is also one of the richest states in the world and a large tourist center. It is included in the group of seven major advanced nations (G7) and the Organization for Economic Co-operation and Development (OECD). The country has a unique economic system that combines private and state companies and the highest economic freedom in the world with a ratio of public and private property of 40:60. Canada is one of the most prosperous countries in the world; its GDP ranks 10th in nominal terms and 15th in PPP. In addition to the above, Canada can be truly named the leader in the area of island real estate. You will find hundreds of private islands for sale in Canada and can become an owner of most of them. By the way, we have Canadian islands for sale on the Find Islands as well.
Canadian islands
According to Canadian Geographic, in Canada, there are more than 8,500 named rivers, and about 31,750 lakes larger than 3 km2, of which 561 are larger than 100 km2. And finally, according to Statistics Canada, the territory of Canada includes 52,455 islands, and this ranks the country the 4th by the number of islands after Sweden, Finland, and Norway.
Together with economic prosperity, high living standards, liberal real estate market, we understand why there is a record number of private Canadian islands for sale in the world.
There are many islands off the west and east coasts of Canada. Most of the western Canadian islands are located in the Strait of Georgia, between Vancouver Island and British Columbia. As for the east side, the popular island market is established on the Atlantic coast of the Nova Scotia peninsula. You can also find many rivers and lake islands for sale Canada. These include the Gulf of Georgia archipelago, islands on Lake Huron, islands of Lake of the Woods, and Lake Ontario. By the way, a big advantage of the lake islands is the availability of fresh water.
Buyers from all over the world highly value Canadian private islands. The country has a stable political atmosphere, friendly locals, and well-established transport and infrastructure. So, you can get to the necessary facilities (shops, hospital, city centre, etc.) with comfort and fewer problems even from your island.
The country's climate is also an important factor. The territory is characterized by hot summers and moderate off-season. The weather is suitable for most kinds of sports, especially fishing, hiking, and sailing. The latter is all the rage in Canada. You will find many yacht clubs and piers on the coasts and lakes in Canada.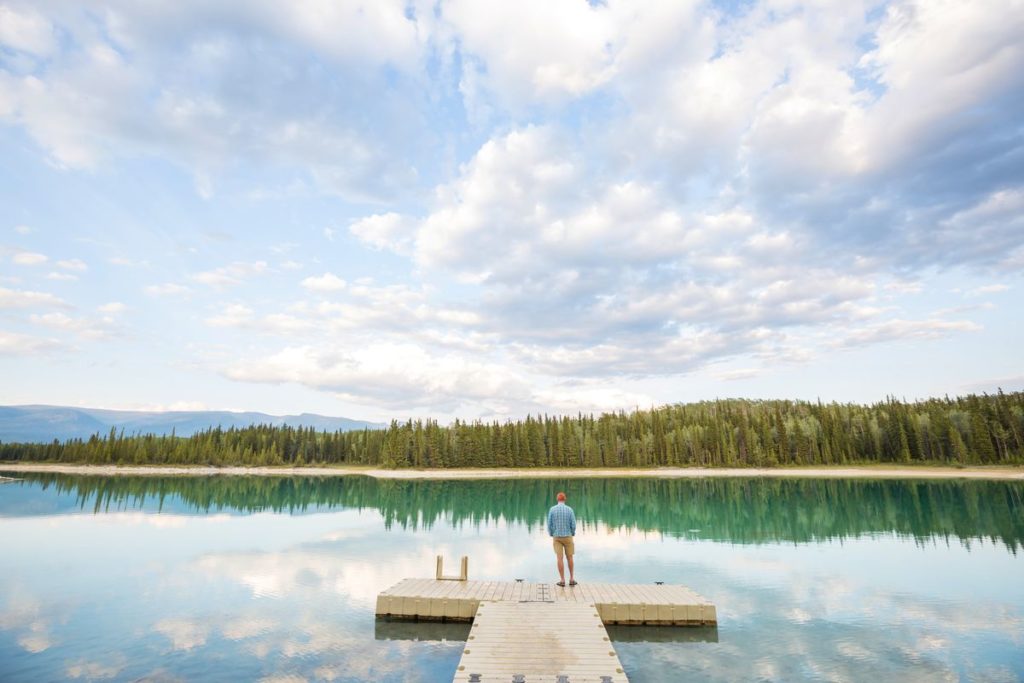 How much does it cost to buy an island in Canada?
Prices for Canadian islands greatly differ and range from USD50,000 to USD10,000,000 and even more for a large Canadian island.
Let's consider the prices for islands in detail. The real estate by the sea in popular regions of Canada is really expensive, and the price often exceeds USD 1 million. But you can buy a small island near Nova Scotia, Ontario, or British Columbia for less than USD150,000.
For example, the following Canadian islands are offered for sale on the market:
Half Island in Nova Scotia – USD87,000
Ken's Island in Ontario – USD110,000
Gillis Island on the Pinette river near Charlottetown – USD110,000
These islands are undeveloped and have no buildings. The presence of a three-bedroom cottage on the island, for example, raises the price to at least USD250,000. But it's still a very favorable price for a Canadian private island.
You can also buy a separate land plot on the island at moderate prices. For example, such offers are available on Webber Island and Pulfords Island in Ontario, on Big Tancook Island in Nova Scotia, and others.
The market also offers luxurious private islands in Canada with a cost of over USD5,000,000, like Batchawana Island for USD6,800,000, or Woodmere Island for USD 8,000,000.
Foreign ownership in Canada
In Canada, foreigners can buy real estate and an island, in particular, under the same conditions as Canadian citizens. Some restrictions may apply to the purchase of agricultural or recreational land. You may also face higher taxation imposed on non-resident buyers to avoid speculation that raises the real estate prices. Or you will have to pay a greater down payment.
Although foreigners usually buy land in Canada without difficulty or restriction, you should understand that the rules for buying real estate may vary from place to place. Therefore, in any case, you should carefully check all the rules in the region, as well as engage a qualified lawyer and an experienced real estate agent or broker.
Become the owner of an island in Canada
Canada offers a huge variety of private islands, so you can choose land by numerous criteria. The best way to see if living on a certain island suits you is to lease it for a week or two or even visit it in different seasons. Island rental prices range from $500 to $5,000 per week, depending on the location. You should also try to get the most information you need from a realtor who specializes in Canada island real estate or directly from the owner. This way you can learn about the practical aspects of life on the island.
North American private islands for sale on Find Islands.
Sign up for our updates to be the first to receive new articles from Find Islands.
Subscribe now