Island for Sale in Greece: Purchase Guide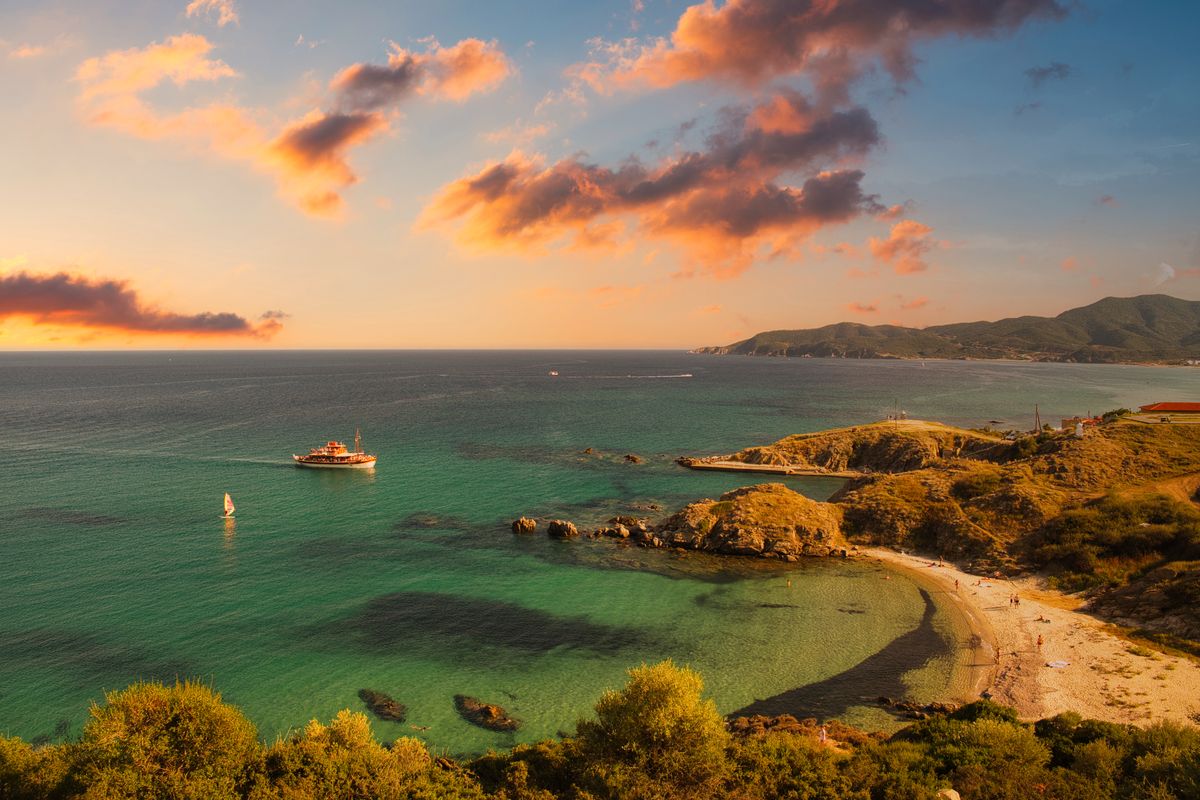 Greece is a European country located on the Balkan Peninsula. The country is washed by the waters of the Aegean Sea in the east, the Ionian Sea in the west, and the Mediterranean Sea in the south. At the same time, about 20% of the territory of Greece is located on the islands. Thus, Greece owns more than 6,000 islands and islets, of which only 227 are inhabited. About 140 Greek islands are privately owned. And dozens of Greek islands are up for sale.
Greek Islands for Sale: Conditions for Foreigners
Buying an island in Greece is relatively easy. A citizen of any country can buy Greek real estate, although the purchase procedure is a bit more complicated for the representatives of non-European countries and has some limitations. In particular, this includes the impossibility of buying an island near the national border. Foreigners will also need to open an account with a Greek bank and settle numerous legal issues regarding the payment of taxes.
Other restrictions apply not only to foreigners but to anyone who wants to buy an island in Greece. We are talking about construction on the islands.
Yes, the island for sale in Greece can be "with restrictions" or "without restrictions". Construction on private islands "with restrictions" is strictly regulated by law. To build on these islands, you will need a special permit from the state, which is quite difficult to obtain.
Private islands without restrictions are much more convenient for buyers, so such islands are usually put up for sale. You can actually build on these islands, guided by your own project and current Greek construction laws.
Read also: What Makes Private Islands for Sale in Europe Special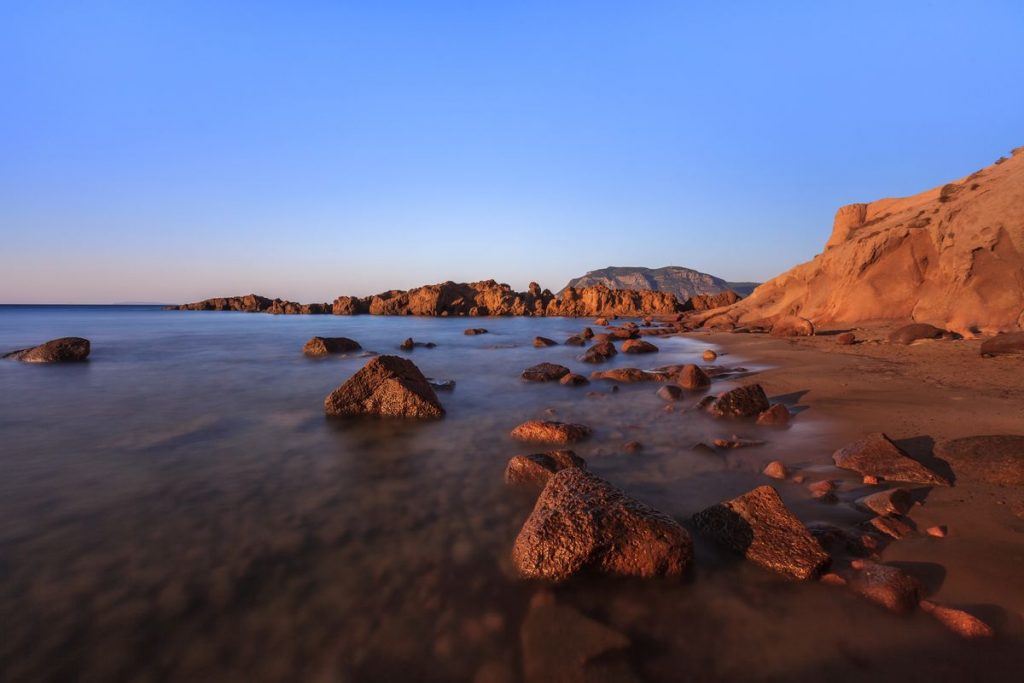 What You Need to Buy an Island in Greece
Lawyer
If you want to buy an island or other type of real estate in Greece, you must have your own independent lawyer who will represent your interests throughout the purchase process. This should be a lawyer you trust, because the best solution is to give a lawyer a power of attorney so that he can act on your behalf, even in your absence.
Local Notary
For a purchase and sale agreement to be valid in Greece, it must be certified by a notary. In its presence, the contract is signed by the seller and the buyer or their proxies.
The notary does not represent the interests of the buyer exclusively, but plays the role of a mediator of the two parties. He/she is responsible for verifying and registering the purchase of an island in official documents.
Greek Tax Registry No
To buy an island in Greece, you must obtain a non-resident tax registration number (AFM) and access codes to the TAXIS system. This should be done, inter alia, in order to further generate tax reporting. Arranging AFM is easy. To do this, contact the tax office and provide a valid passport. In the future, the funds paid for the Greek island will be published using a "pink slip" indicating the sources of your income.
Opening a Bank Account
The buyer of the island is recommended to open an account with a Greek bank and further transfer funds from abroad to it. A lawyer will help to open an account. He will also be able to withdraw money from the account and act on behalf of the buyer, representing its interests. The bank will issue you a so-called "pink slip" specifically for foreign transfers. This is necessary to prove that you've sent the money from another country and not earned it in Greece, because in this case, other tax conditions apply.
Price of the Greek Islands
In fact, the island for sale in Greece can be relatively affordable. This is partly due to the economic crisis that began in Greece in 2007-2009. During this period, there was a sharp decline in real estate prices. Now the economic situation in Greece is beginning to level off, and real estate prices remain among the lowest in European countries.
This also applies to the islands. You can buy an island in Greece at low prices – USD 2–3 million.

You might find interesting: Croatian Islands for Sale, The Land of a Thousand Islands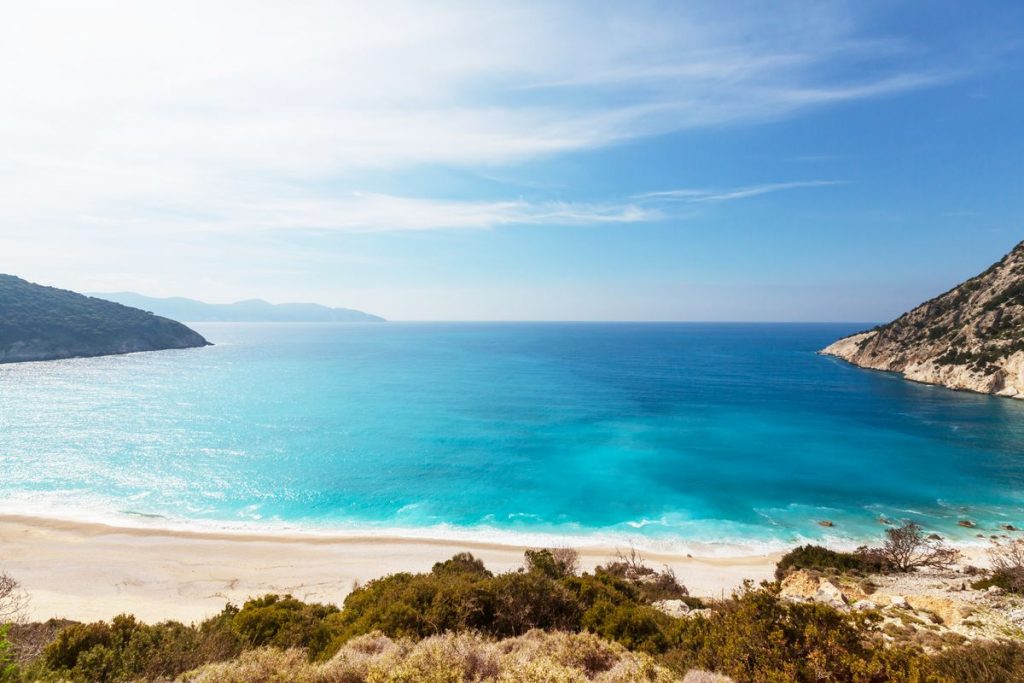 Become the Owner of an Island in Greece
In any country, you will have to pass bureaucratic tests to buy a private island. However, if this is your dream, if your finances and lifestyle allow you to do it – go ahead! Greece opens up many advantages.
Greece is a unique combination of Eastern and Western cultures. It is located at the crossroads of Africa, Asia and Europe, which significantly impacts the culture of the country.
Greece has a typical Mediterranean climate with long hot summers and mild winters. So an island for sale in Greece means a really pleasant rest and comfortable life.
The Greek islands are available to foreigners on a freehold basis.
You can buy an island in Greece at a good price.
After buying real estate, you can get Greek citizenship easily.
Of course, everyone sees the island of their dreams differently, so we strongly recommend that you explore the island yourself before buying it. And if you like colorful Greece, we wish you to become the happy owner of a Greek island soon.