Private Islands for Rent in Michigan — Untouched Wildlife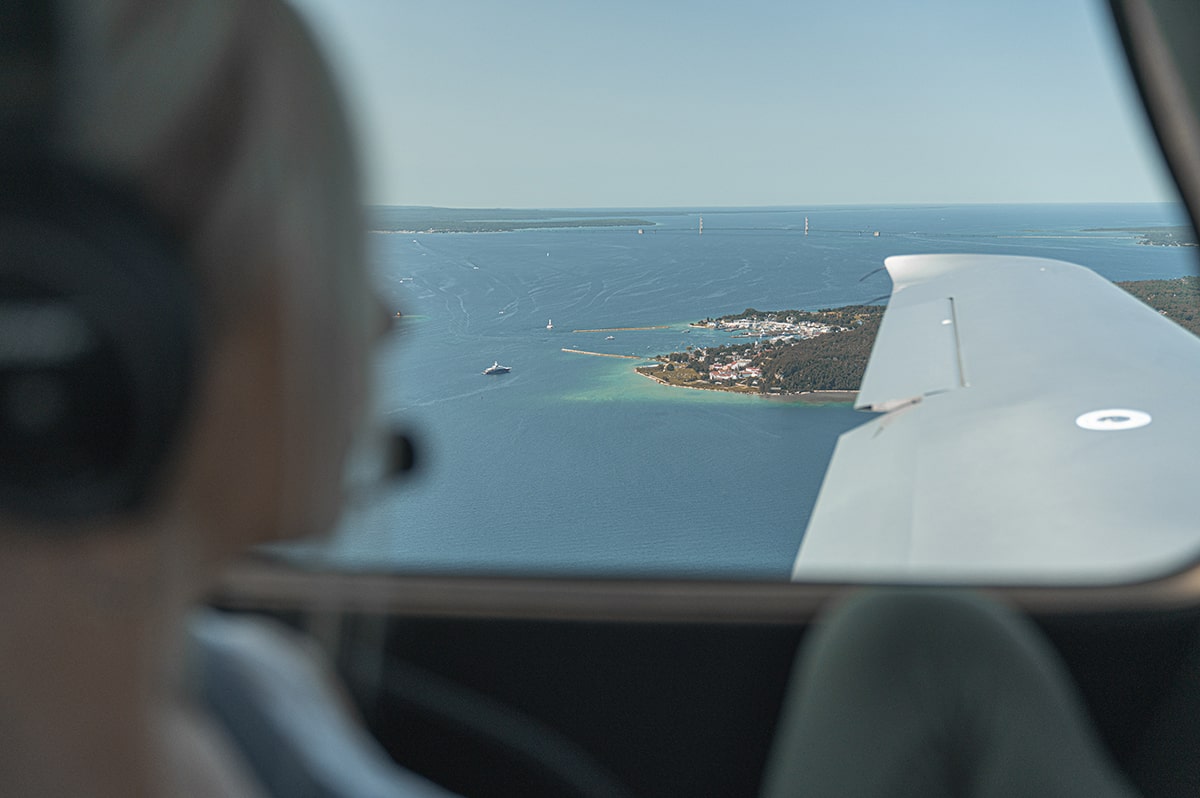 Private Islands for Rent in Michigan is really worthy of your attention. Islands worthy of your attention for a couple of vacation days are not always located in remote parts of the ocean or in tropical latitudes. If you are attracted by the opportunity to enjoy the beauty of nature and the silence of a secluded island, you can find worthy options directly within the United States. In particular, the beauty and austerity of the natural sites of the northern states have a special charm and attraction for fans of a relaxing holiday, fishing, hiking, or boating.
Do you want to verify this? We invite you to explore the possibilities of renting an island in Michigan, one of the northernmost states of America. Believe us, you will be surprised by the variety of offers and the prospects for a great vacation in this part of the country.
What Islands You Can Live on in Michigan
First of all, what is Michigan? That state borders Canada but foremost, it is the real lake country. Michigan has water borders with 4 Great Lakes – Huron, Michigan, Erie, and Superior. Besides, there are lots of rivers and ponds on its territory. Just imagine, that almost 40% of the whole surface of the state is covered with water. That also leads to the significant number of islands located within Michigan borders. You can learn more about Michigan's lakes and islands in this article we've prepared for you.
There is no ultimate list of Michigan's islands. Lots of them are still uninhabited and even nameless. Yet there are also 500+ islands that are named and lots of them are private properties available for rent. Besides, you should take into account that most territory of the state is recognized as nature reservations and islands are no exception. That makes the Michigan islands a perspective recreational zone for nature lovers.
Rental Rules and Rates for Michigan Private Islands
When you decide to rent an island in Michigan, you need to get through the local rental rules. They are not difficult or tricky as the basis of them is in the following principles:
Sign the lease agreement (it can be done even orally without obligatory paperwork).
Pay the rental fee timely.
Keep the property undamaged and clean.
That's all the obligations you may face when renting an island. Besides, there could be some local restrictions spoken by the owner (like no smoking, child-free rental, or something like that).
The List of Islands for Rent in Michigan
Now let's explore what are the best islands to rent in Michigan. We've selected 5 of the most attractive rental offers to help you with your choice.
AshKay Island
Location: Manchester, Iron Mill Pond.
How to get: driving from Ann Arbor. Owners offer boat transfer included in the price.
Pricing: starts from $600 per night.
That 8-acre island is located in the middle of a picturesque lake. Surrounded by its calm waters, it is a really quiet place for relaxation and rural-style vacations. The island hosts up to 12 guests which makes it a good idea for a small party or just a family vacation. Guests can stay in a 2-bedroom cottage with 2 bathrooms. Besides, there is a great feature for staying – a large tree house with a comfortable bedroom for two. All the interiors of the cottage and tree house are kept in rustic style that adds a very special atmosphere to the place. The cottage is electrified by solar batteries, there are water supplies, HVAC equipment, satellite TV, and a kitchen for your comfortable stay. The island is pet-friendly and children-friendly.
What to do on AshKay Island? Besides the comfort of accommodation, that place offers also great opportunities for fishing, boating, kayaking, and swimming in the lake. Besides, there are grill zone and fire pits to spend time outside.
Republic Island
Location: Michigamme River, near the U.P. Community of Republic, Marquette County
How to get: 20 minutes ride from Ishpeming, 45 minutes ride from Marquette.
Pricing: starts from $98 per night.
This island is a real gem in the crown of Marquette County. It is located on the flow of the Michigamme River which creates the most amazing fishing opportunities for fishing lovers. It suits small companies with no more than 4 people.
One more feature that defines the uniqueness of that site is the log cabin built in the 1800s. That place returns you to the past centuries offering the most authentic rest ever. Although its an ancient look, the cabin offers maximum comfort as it is electrified, equipped with fast WiFi connection, and a satellite TV so you can stay in touch with civilization. The island is a pet-friendly area yet it doesn't suit children under 3 years old.
What to do on Republic Island? Enjoy calm evenings near the chimney, and use its great outdoor grill zone. Fishing is one of the best options available for visitors. Besides, island owners offer various boats for rent (pontoons, Jon boats, kayaks, and canoes).
The island is available for rent from May till October.
Howard Island
Location: 1 mile north of Drummond Island (Lake Huron)
How to get: by boat from Drummond Island.
Pricing: starts from $329 per night.
One more gem of the Upper Peninsula in Michigan is, no doubt, Howard Island. This 1.7-acre private island is fully covered with cedars that fill the air with their aromas. There are two rustic wooden cabins to stay in. The island can host up to 8+4 guests. The main cottage has a delightful knotty pine interior with 2 bedrooms and 1 bathroom. The guest cabin hosts 4 guests in 1 bedroom and a loft space. Both cabins have chimneys and large waterfront windows with spectacular views.
Besides, the island hosts a yacht dock so you are welcome to enjoy yachting and boating. The nearest yacht rental office is on Drummond Island.
What to do on Howard Island? Besides boating and yachting, you can enjoy sunrises and sunsets, meditation practices, and relaxation near the fireplace.
Charity Island
Location: the mouth of Saginaw Bay.
How to get: transportation from AuGres.
Pricing: starts from $200 per night.
Charity Island is real nature preservation. This 400-acre property hosts the only cottage so you can rent it fully for your company. Charity Island Lodge can host up to 6 guests which is a great option for family vacations or your honeymoon. There is one more specific feature to enjoy. The island also hosts a historic lighthouse you can visit.
What to do on Charity Island? That place is a perfect match for birdwatchers, fishers, and nature lovers. Besides, you can enjoy hikes, kayak trips along its shore, and boating.
Zeron's Private Island
Location: 26 miles from Tawas City, Sage Lake
How to get: driving from Tawas.
Pricing: starts from $650 per night, with extra fees for companies of 10+ guests)
One more secluded recreational zone in Michigan is located on Sage Lake. That is a 7.5-acre island called Zeron's Island. This private island offers accommodations for 12 guests with the ability to scale the number up to 20 for an additional fee. There is a large foot cabin with 3 bedrooms and 2 bathrooms, a large kitchen and dining space and outside facilities. One of the most attractive features of that island is its 2,000-acre sandy beach zone.
What to do on Zeron's Private Island? The best idea is to enjoy beach vacations, besides, Sage Lake is sports-friendly. Owners of the island offer pontoons and boats for rent. Besides, there is a wonderful open-air grill zone.
Summaries
Michigan is a real lake gem. This state offers lots of amenities for boating and fishing lovers. And lots of these amenities are island-based. There are numerous offers to rent an island in Michigan you can appreciate. The specific state offers you untouched northern wildlife, the calmness of lakes, and the very special atmosphere of silence and seclusion.
Read more about Islands in Michigan in our previous post