Islands in Michigan — a must-see destination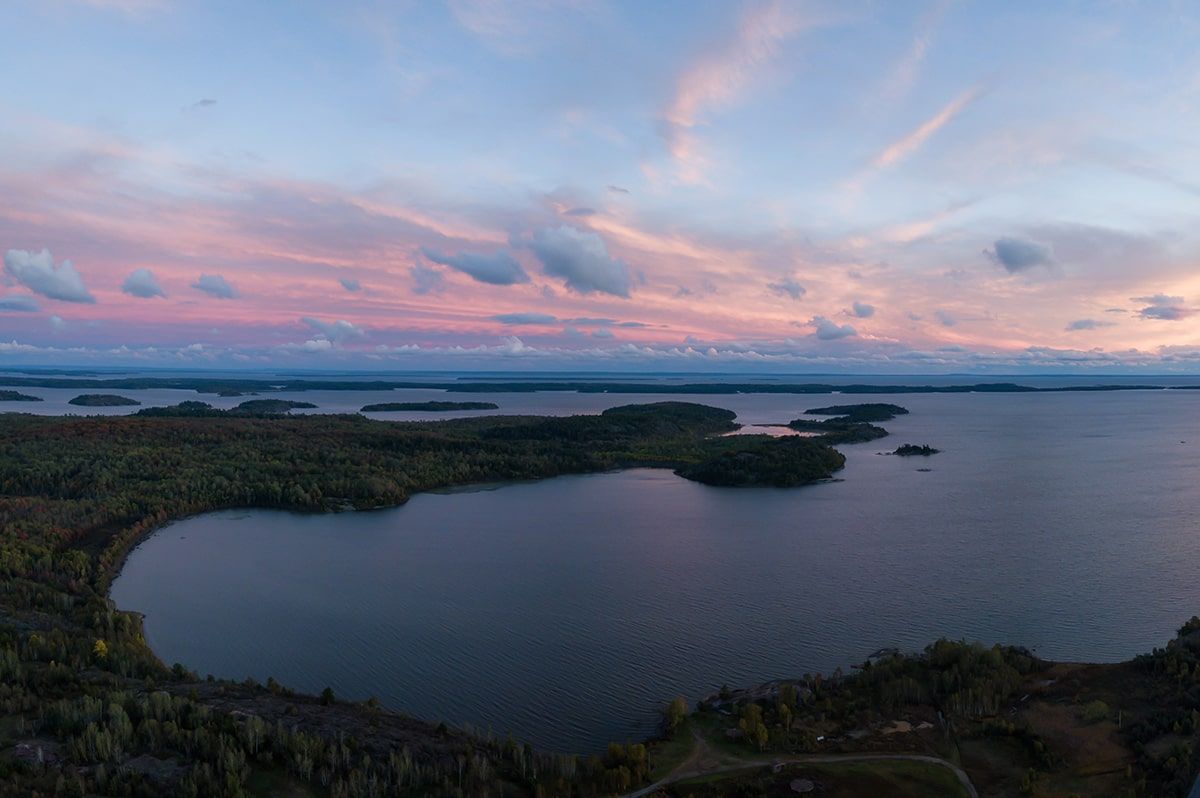 The state of Michigan is located on two peninsulas, Upper and Lower. The state has an area of over 254,000 km2 and, characteristically, 40% of its territory is occupied by bodies of water. The largest of these are the great lakes – Superior, Huron, Erie, and Michigan. There are also quite a few lakes, ponds, and a large number of rivers. So, we decided to pay attention to the islands of Michigan. Are there many of them here? Which ones should travellers visit? We will answer these questions in this article.
How Many Islands Does Michigan Have?
There is no official answer to the question of how many islands Michigan has. However, according to the lists of Michigan islands, there are at least 503 islands with official names and hundreds more nameless ones in Michigan. Most of them are located in the area of the Great Lakes. There are islands in other bodies of water, such as Lake St. Clair and the St. Clair River, the St. Marys River, etc.
Most of Michigan's islands are uninhabited and very small. Some have been used for lighthouses and are important for navigation. The rest are recognized as nature reserves. Many islands in Michigan have the same name, even though they are in the same municipality and on the same body of water. For example, there are several islands named Gull Island, and Round Island Michigan.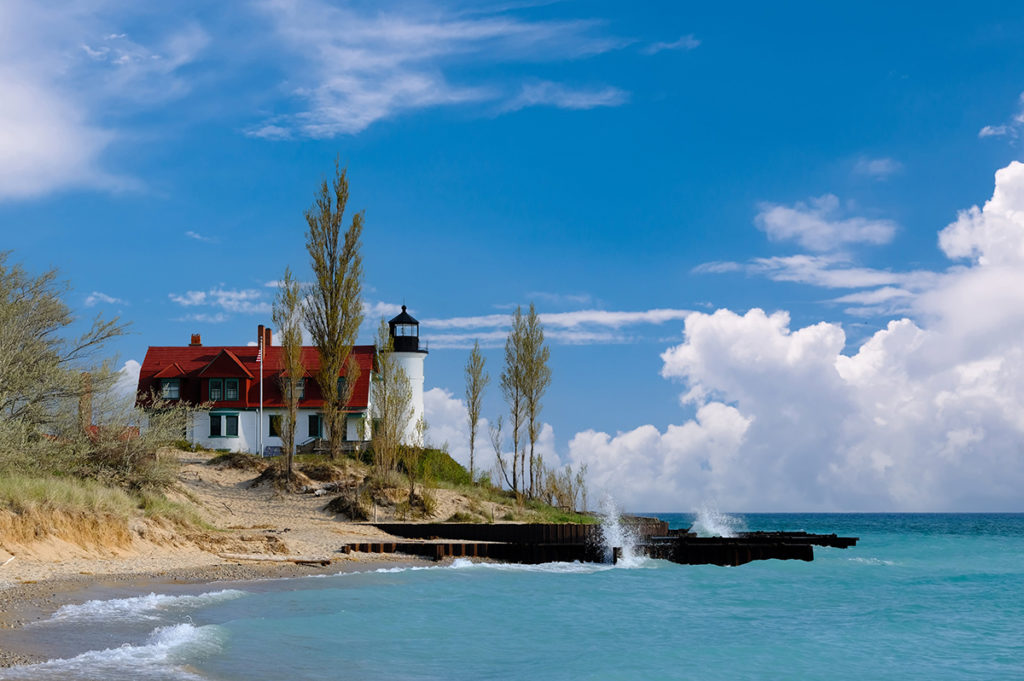 Lake islands in Michigan
The state has the second longest shoreline in the United States, second only to Alaska. Four Great Lakes border it. Add to that another 65,000 inland lakes and ponds of various sizes, and you realize that this is a really large percentage of the territory. A person in the state is never more than 10 km from a natural water source or more than 140 km from the shoreline of the Great Lakes. In the past, Michigan even used the slogan "Great Lakes State" on its license plates.
However, one should not think that all of the islands in the Great lakes belong to Michigan. The boundary of the Great Lakes also runs through Canada (the international boundary), as well as Minnesota, Wisconsin, Illinois, Indiana, Ohio, Pennsylvania, and New York. For example, the majority of Huron's islands are sprinkled in Canada's Georgian Bay. Only 7 islands on Lake Erie belong to Michigan.
Great Lakes islands, Michigan
The Lake Erie Islands. Lake Erie is bordered by two Michigan counties, Monroe and Wayne. At least 7 Lake Erie islands belong to these counties; 5 of them are included in the Monroe County territory and two are in Wayne. Some of them belong to The North Maumee Bay Archeological District.
There is also one island that belongs to two states at once, Michigan and Ohio. It is Turtle Island.
Lake Huron islands. The second largest lake has at least 143 islands belonging to the state of Michigan. The rest of the islands belong to Canada, namely the Canadian province of Ontario. Most of the islands are concentrated in the northern part of the lake area of the state. Many of them are also located within the Les Cheneaux archipelago. The islands are mostly small and unpopulated. Some of the most popular Huron lake Islands are Mackinac and Drummond. Besides this, Drummond Island is the largest island in lake Huron.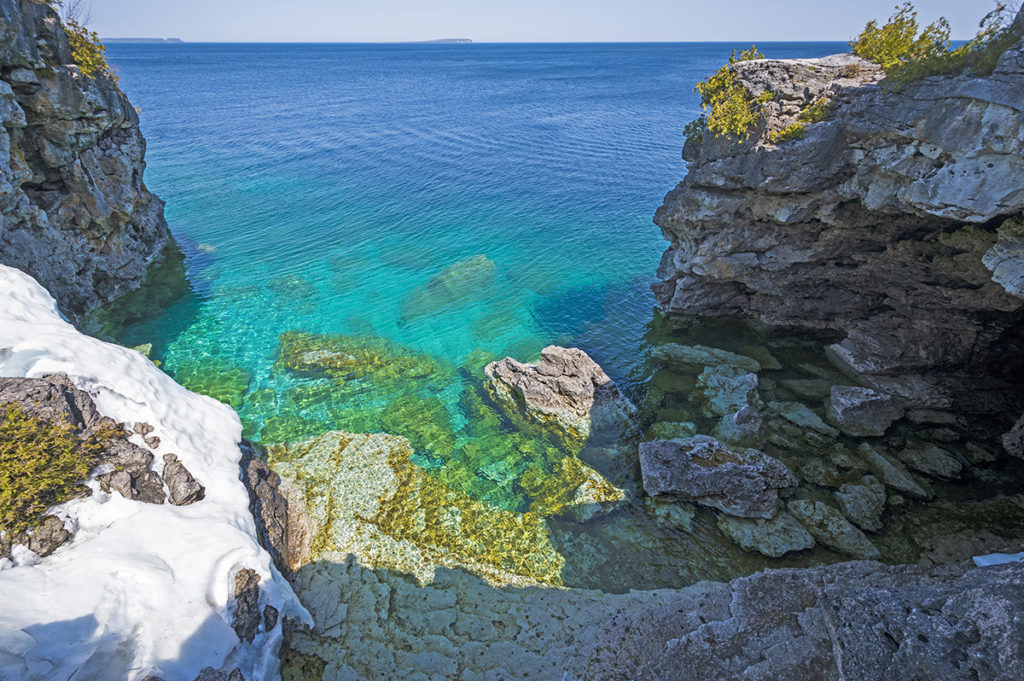 Lake Michigan Islands. 46 islands on this lake belong to the state. They are all located in the northern part of the lake. The largest is Beaver Island, at 55.8 square miles (145 km2).
Lake Superior Islands. It is the world's largest freshwater lake by area. Michigan's largest island, Isle Royal, and at least 450 other small islands are located here. Only 110 of them have names. Isle Royal covers 206 square miles (530 km2).
Reed also: Private Islands for Rent in Michigan — Untouched Wildlife
Best Island Near Michigan
As mentioned, most of Michigan's islands are unpopulated and small. However, there are spots frequently visited by tourists and vacationers. Let's talk about some best Michigan islands to visit.
Mackinac Island
It is one of Michigan's most famous islands. Both the beauty of the area and the strategic location contribute to this. Where is Mackinac Island? It is an island in northern Michigan, located in the strait between the Lower and Upper Peninsulas. The island can be reached by ferry or plane.
Mackinac is beautiful Victorian architecture, plenty of museums and stores, forts and landmarks, cliffs and caves. A peculiar characteristic of island life is the absence of cars. But you can ride a road cart. If you are interested in lighthouses near Mackinac Island, there are six. For example, the Old Mackinac Point Lighthouse has been a landmark for ships in Mackinac Strait since 1889. Now excursions are organized to this place.
The Round Island Lighthouse, which is one of the most famous lighthouses in the state of Michigan, is also located in Mackinac Strait. It is located on a deserted island of 378 acres. It can only be reached by boat.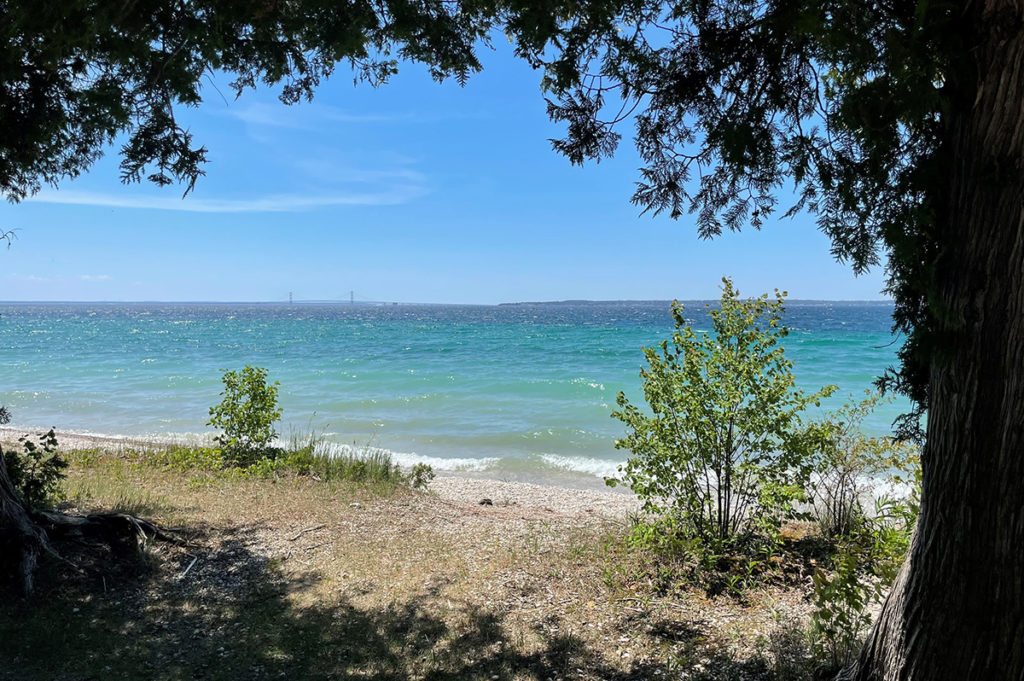 Isle Royale National Park, Michigan
Isle Royale National Park is located in Lake Superior, near the Canadian border. It is a paradise for nature lovers. There are great conditions for hiking and biking, water sports, and camping. There are great places for diving in the coastal waters of the islands.
Harsens Island, Michigan
It is another island with a magical nature. It is located in the northern part of Lake St. Clair, near Canada. Several other islands are scattered nearby, which in turn provides perfect locations for kayaking and canoeing. Harsens Island is part of the nature reserve. Here one can observe the life of birds. There is also various fauna such as deer, muskrats, snakes, turtles, and other animals.
---
Among Michigan's hundreds of islands, there are great options for outdoor enthusiasts, campers, fishermen, divers, and those who prefer comfort and the best facilities during the Michigan island vacation. There are also private islands in the state that you can lease. If you are the owner of the island and want to rent it or put it up for sale, add it to our catalog.
North American private islands for sale on Find Islands you`ll find here.