The Great Stirrup Cay Bahamas — Guide for travellers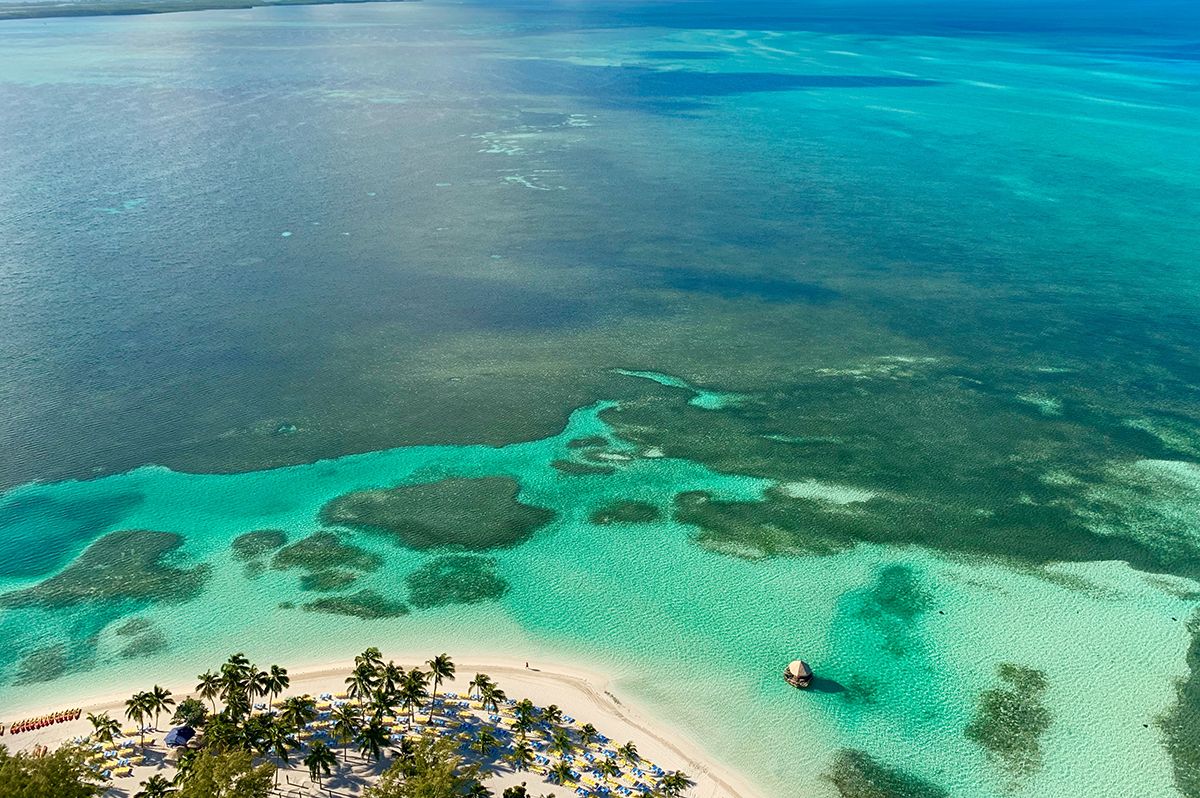 The Great Stirrup Cay is a small island that is part of the Abaco Islands in The Bahamas. And it's one of the most famous private islands in the world.
If you're planning a trip to the Bahamas, you simply cannot miss out on visiting The Great Stirrup Cay. The Norwegian Cruise Line owns this private island located in the Berry Islands, and it provides a variety of activities and attractions suitable for travelers of all ages. In this guide, we'll take a closer look at what you can expect when visiting The Great Stirrup Cay Bahamas and provide you with all the information you need to plan the perfect trip.
Where is Great Stirrup Cay Located?
The island is located in an area of islands called Berry Island in the Bahamas. The islands are around 140 km west of Miami, making it an important stop for cruise ships departing the Florida Port. Located about 70 kilometres northwest of Nassau. Great Stirrup Cay can be part of many trips from Miami and the Bahamas, depending on your destination.
Getting to The Great Stirrup Cay Bahamas
The Great Stirrup Cay Bahamas is only accessible via Norwegian Cruise Line, which offers regular trips to the island from Miami, Florida. Once you've booked your cruise, you'll be able to select an excursion package that includes a visit to The Great Stirrup Cay. The island is just a short boat ride away from the mainland, and the journey is an experience in itself as you get to soak in the beauty of the Caribbean Sea.
How long has NCL owned Great Stirrup Cay?
Great Stirrup Cay is a privately owned island in the Bahamas. It was originally purchased by the Norwegian Cruise Line (NCL) in 1971 and has been owned by them ever since. The island is located about 50 miles off the coast of Nassau, so it's extremely easy to reach.
Thousands of people visit the island every year. Since Great Stirrup Cay become so popular that NCL has added several additional ships that visit Great Stirrup Cay on their itineraries each year. In fact, there are now several ships that visit the island during their cruise vacations every week!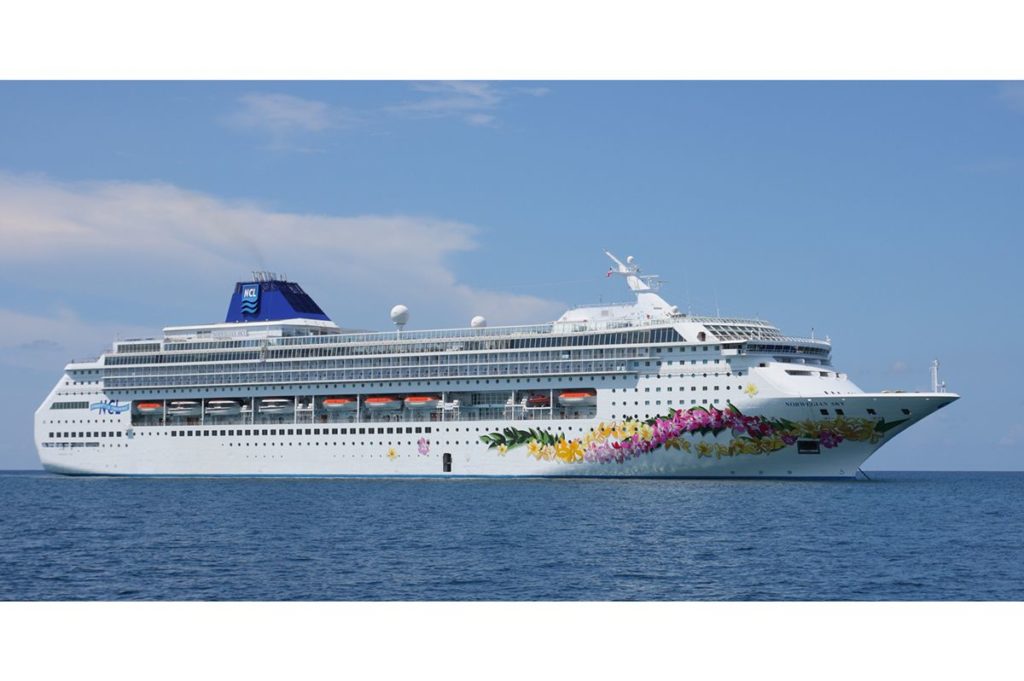 Great Stirrup Cay Bahamas weather
It's true that this private island resort has a tropical climate all year round, but to be sure that you'll have perfect weather when planning your trip, keep reading for some helpful tips from the experts at Royal Caribbean Cruise Lines.
Great Stirrup Cay is located in the Southern Bahama Islands. Its location makes it an ideal vacation spot for those who want to experience warm weather year-round. The average temperature throughout most months of the year is about 80 degrees Fahrenheit (27 degrees Celsius). During most months, temperatures rarely fall below 65 degrees Fahrenheit (18 degrees Celsius) or rise above 90 degrees Fahrenheit (32 degrees Celsius).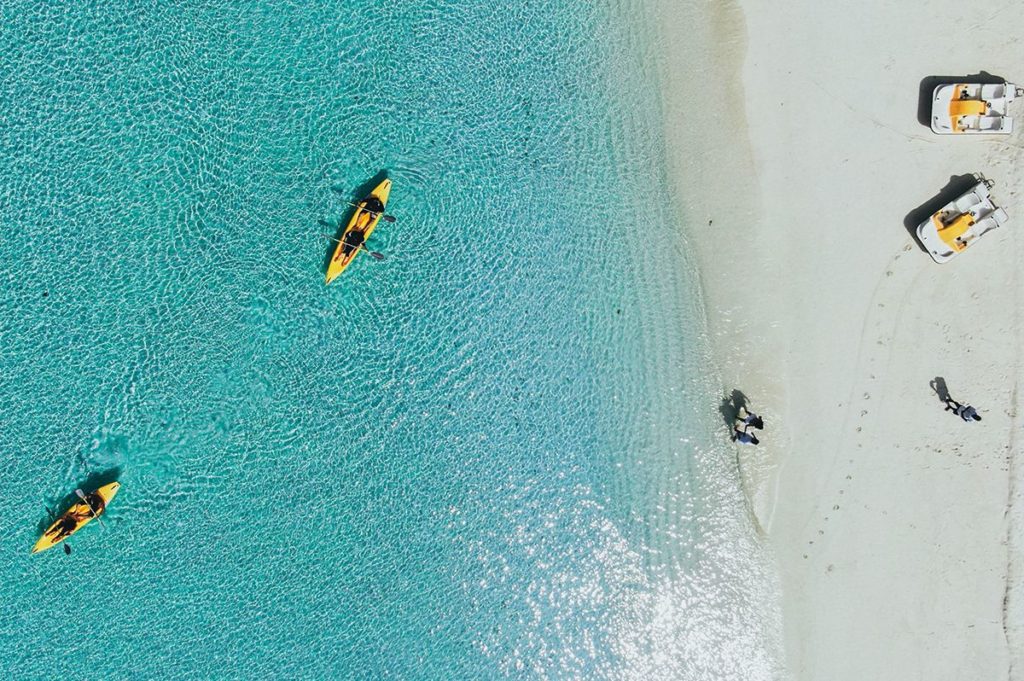 The best time to visit Great Stirrup Cay
There are no bad times to visit Great Stirrup Cay — whether you want sun or rain, there will always be something to do. However, if you're looking for sunnier days and warmer temperatures, consider visiting between December and March when temperatures average around 82 degrees Fahrenheit.
12 things to do on the Great Stirrup Cay Bahamas
Are you taking a cruise to the Bahamas? If so, you're probably already looking forward to spending some time on the beautiful island of Great Stirrup Cay. Great Stirrup Cay Bahamas is a tropical paradise filled with stunning beaches, turquoise waters and plenty of activities to keep you entertained. If you're planning a day at Great Stirrup Cay, here are 12 things you should not miss out on.
Rent a Cabana: Great Stirrup Cay offers luxurious cabanas for rent along the beach. Spend a day lounging in the shade and enjoying all the amenities that come with your cabana rental.
Great Stirrup Cay Shore Excursions: There are a variety of shore excursions you can book in advance, such as Island Adventure Tours, Stingray City, and Dolphin Encounters.
Boat Ride (Jolly Roger): Take a boat ride around Great Stirrup Cay and explore the island from the sea. Enjoy stunning views and a chance to spot some of the local wildlife.
Relax on Great Stirrup Cay Beaches: Great Stirrup Cay boasts several stunning beaches. Enjoy a day of swimming, snorkelling, or simply relaxing in the sun.
Snorkelling: There are several snorkelling spots around Great Stirrup Cay. See the amazing underwater world and spot some of the colourful fish and coral.
Beach Volleyball & Ping Pong: Near the Beach Club Marketplace, you'll find plenty of fun activities, including beach volleyball and ping pong.
Watersports Rentals & Lessons: Renting a jet ski, kayak, or paddleboard is a great way to explore the island. Plus, you can take lessons if you're a beginner.
Kayaks & Pedal Boats: Near the Beach Club Marketplace, you'll find plenty of kayaks and pedal boats for rent. Take a leisurely ride around the island and explore the area from the water.
Bocce Ball Courts: Near the Beach Club Marketplace, you'll find bocce ball courts, perfect for a friendly game.
Basketball: Near the Beach Club Marketplace, you'll find a basketball court, perfect for a game of pickup basketball.
Mini Golf Course: Near the Beach Club Marketplace, you'll find a mini golf course, perfect for a fun day with the family.
Cafe Lido: Cafe Lido is a great spot for breakfast, lunch, dinner, and snacks. Enjoy a buffet, sushi bar, ice cream parlour, and pizza station (seasonal).
Spending a day at Great Stirrup Cay is a great way to experience the beauty of the Bahamas. With these 12 things to do, you'll be sure to have a great time. So make sure to add Great Stirrup Cay to your Bahamanian cruise itinerary!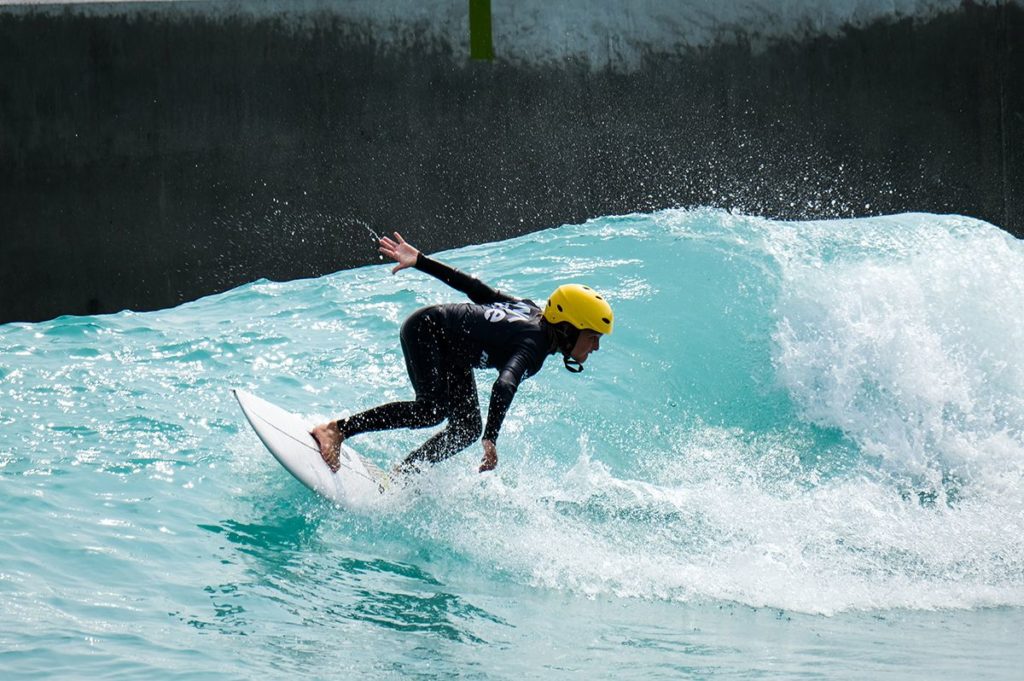 Tips for Visiting The Great Stirrup Cay Bahamas
Pack sunscreen and bug spray: The island can get quite hot and humid, and the mosquitoes can be quite pesky, so make sure to bring plenty of sunscreens and bug spray.
Wear comfortable shoes: If you plan on hiking or taking a nature walk, be sure to wear comfortable shoes that can handle uneven terrain.
Book excursions in advance: To avoid disappointment, it's a good idea to book any excursions you're interested in ahead of time.
Bring cash: Although there are ATMs on the island, some vendors may not accept credit cards, so it's a good idea to bring cash.
Respect the environment: The Great Stirrup Cay is a pristine natural environment, and it's important to respect its beauty by not littering or damaging the vegetation.
What Is There to Eat on Great Stirrup Cay?
Great stir-up Cay is free to eat and has many other options available. Buffets. From 11 a.m. to 11:30 there will be a large buffet that offers several foods including burgers and pizzas. The area features covered patio seating areas for picnicking and dining. Grills: In front of the buffet are restaurants where staff cook jerk chicken as well as other tasty food fresh from the grills. It has various side dishes available, and the scent attracts many people for dinner.
Can you swim with pigs at Great Stirrup Cay?
Yeah! These pigs live on the nearby Treasure Island, which is 10 minutes by boat from Grand Stirrup Cay. There, the tourists have the option of swimming and feeding them on the water, or viewing them from the observation deck. You can buy photo prints as a special souvenir, they will never forget you.
Island of Pigs Bahamas — swim with the pigs
What's the best beach on the island?
Best beaches in Stirrup Cay if you like it because everything is beautiful. The principal beach areas are the eastern section of the development on the island and are closest in proximity to the tender port. There's easy access to the snorkelling area of Bertram's Cove. You can hire shell clams or umbrellas for shade. Just take a look at all those stones or corals that are on the sea floor before entering the water, unless it is rocky. Wander west and you'll reach the Cabana and Fiesta Beaches, which flank the rentable Cabanas and may feel quieter.
Does anyone live on Great Stirrup Cay?
Some NCL staff will temporarily stay here to serve the guest, but these contracts are seasonal. There are no permanently resident islands. The people who help serve your island work on the ship. The menu is prepared by the ship's kitchen staff who also take the meals out on an early morning tenderboat. Traders at the straw market on the island go by ferry through Great Harbour Cay.
F.A.Q.s
Is the food on Great Stirrup Cay free?
Food on the island can be accessed as well on cruise ships. It is free to consume during a trip to the Great Stirrup Cay. The food on the island is a buffet with items normally found at garden cafés.
Are drinks free at Stirrup Cay?
Generally, no drinks are provided at Great Stirrup Cay. The island is home to numerous bars and restaurants where you may have to purchase drinks and the cost of the drinks can be paid directly by credit card on board the yacht.
What cruise line owns Great Stirrup Cay?
In 1985, the Norwegian Caribbean Line acquired the island. Until 1991, Norwegian Cruise Lines had invested $1 million in improvements to the island, before it started selling the island under the name Peace Island. In 2017 Norwegian Cruises added more food and beverage facilities to the ship, renovated the cabana area and enlarged the beach area.
Are there pools on Great Stirrup Cay?
It is good to have freshwater pools if you have fears of open water. It is generally warmer in the warmer months than the open water because it requires more cooling to get warm from the sun. Great Stirrup Cay has no pools for their visitors at the moment.
Read also: Private Islands for sale in the Bahamas: Luxury Tropical Real Estate