Private islands for Sale in Japan, the Land of the Rising Sun
Japan is the island country in the Pacific, which is also called the Land of the Rising Sun. The Japanese archipelago has almost 7,000 islands and stretches 3,800 kilometers along the east coast of Asia. Japan is known for its densely populated cities, imperial palaces, national parks, temples, and holy places. Many uninhabited islands and simple conditions for foreign buyers of real estate make this country a great place for buying an island. However, in reality, this is not commonplace, and private islands are not quickly sold in the market. Read below for more information about private islands for sale in Japan.
Islands in Japan
According to the Ministry of Land, Infrastructure, Transport and Tourism, Japan includes 6,852 islands. However, the views on what kind of land can be called islands differ. The minimum land area, visibility of the island at high and low tides, etc. is taken into account. Thus, other estimates include even more islands, i.e., about 7,000. The main islands are Hokkaido, Honshu, Shikoku, Kyushu and Okinawa. All other 6,847 islands in the official list belong to the category of "isolated" islands. Only 416 of them are inhabited.
Every island in the Japanese archipelago is unique. The volcanic mountains and ancient forests of Hokkaido look nothing like the subtropical jungles and mangroves of Okinawa. And the calderas and swamps of Kyushu are like in another universe if compared to the abandoned island of Gunkanjima. The islands are home to numerous endemics, i.e., unique species of animals and plants.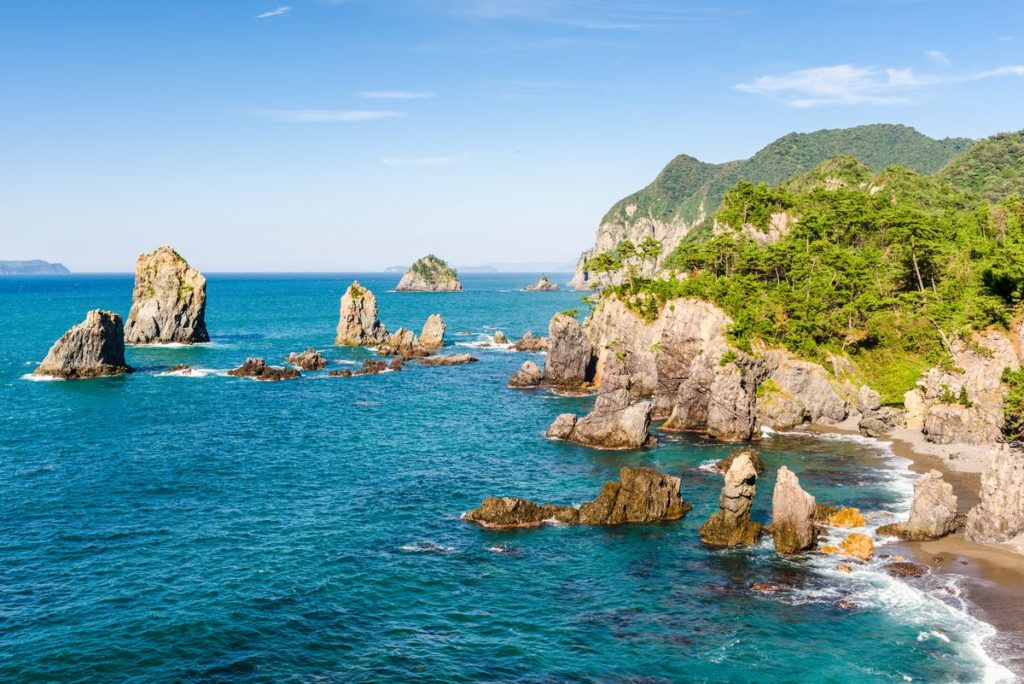 Private islands for sale in Japan
As we mentioned, only 416 islands in Japan are inhabited. Among the great variety of uninhabited island plots, you can find those that you can buy. The cost of Japanese islands is usually between 100 million and 500 million Japanese yen.
The island price in Japan is influenced by some major factors:
Island area;
Proximity to the mainland;
Availability of fresh water sources;
Infrastructure and communications (electricity, etc.);
Island geology;
Availability of beaches.
However, in practice, sellers of the island often set the price based on their considerations, and then reduce it, if there is no interest in the island for a long time.
Island of Komariyama was recently on sale at ¥150m (USD 1,400,000), Aino-jima at ¥400m (USD 3,500,000), Tachibana ¥200m (USD 1,700,000) and Ubanari listed at ¥500m (USD 4,330,000), as well as Kubar islands and Maru island. Many private islands can be found in the Seto Sea and around Shikoku, Saga, and Nagasaki.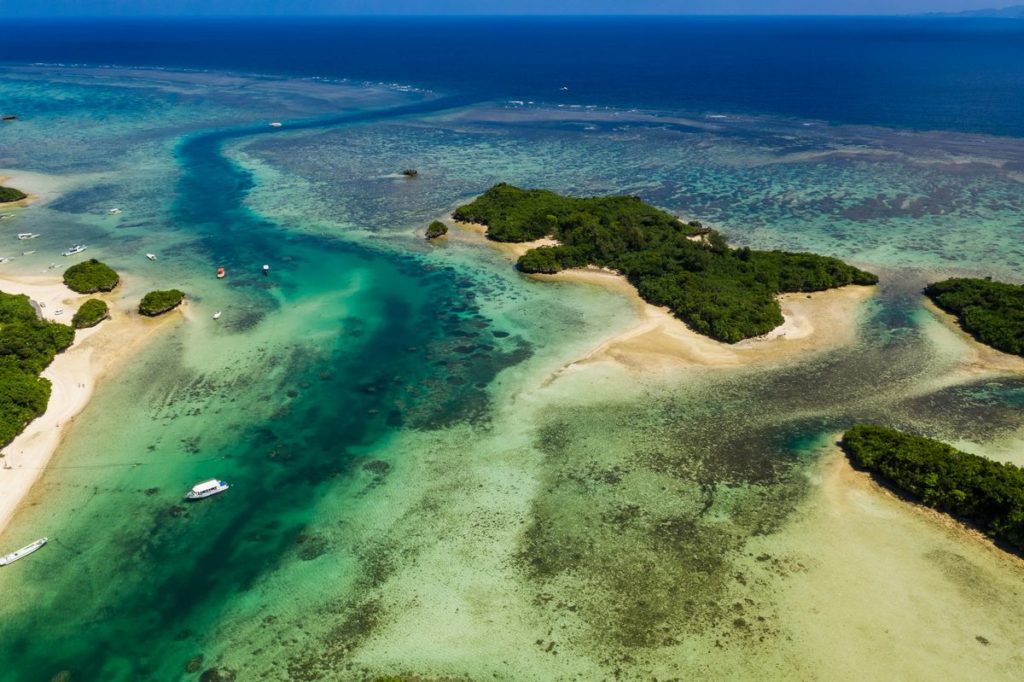 Foreign ownership in Japan
Japan is one of the few Asian countries where foreigners can buy real estate on freehold (Shoyuken) and leasehold conditions. Accordingly, Japanese islands can be sold to foreigners under the same conditions as citizens. You don't need citizenship to buy real estate. On the other hand, buying an island in Japan does not give the buyer the right to residence in Japan or an investor visa.
As for the leasehold, Japan introduced a law establishing an initial long-term lease term of 30 years. After the expiration of the first lease term, you can extend the lease for another 20 years.
Only disputed islands are exceptions not available for foreign buyers. Also on June 16, 2021, the Japanese parliament adopted the law restricting the use of land surrounding important facilities and islands near the Japanese border, which will take effect no later than September 2022.
You might find it interesting as well: The Cheapest Islands for Sale in 2023
The process of buying a Japanese private island
The process of buying an island is the same as another real estate. All issues are resolved through real estate agencies. The purchase procedure includes the following steps:
Selection of island.
Contacting a seller or agent through a realtor.
Making a deposit.
Execution of the contract at the notary in the presence of realtors on both sides.
Payment of the remaining amount.
Registration of the island for a new owner.
Additional costs:
stamp duty,
interpreter services,
notary and realtor services,
property tax,
real estate re-registration tax.
The island by default is not considered a residential area, but a field or mountain area. This brings some changes to the assessment and development of the island. By the way, because of non-residential zoning, annual taxes amount only to a few hundred dollars.
Although some Japanese island owners build small log houses on the plot, still more owners use the island for camping or as a place for a boat while fishing or diving.
Become the owner of a Japanese island
Japan is unlike any other country. Ancient Japanese traditions encourage inquisitive people from all over the world to fly here in search of new experiences. Others buy houses in Japan to stay here for a much longer period of time. Buying islands is an unpopular decision in Japan. But it is possible. And if you deliberately researched this issue and finally decided to buy a private island in Japan, we sincerely wish that your plan comes to fruition in the best possible way. In turn, we will certainly post private islands for sale in Japan as soon as we have such applications.
You can check Japanese private islands available for buying on FInd Islands by the link.
Read also: Private Islands for sale in Africa, the Cradle of Civilization