Shelter Island San Diego: Why You Should Visit It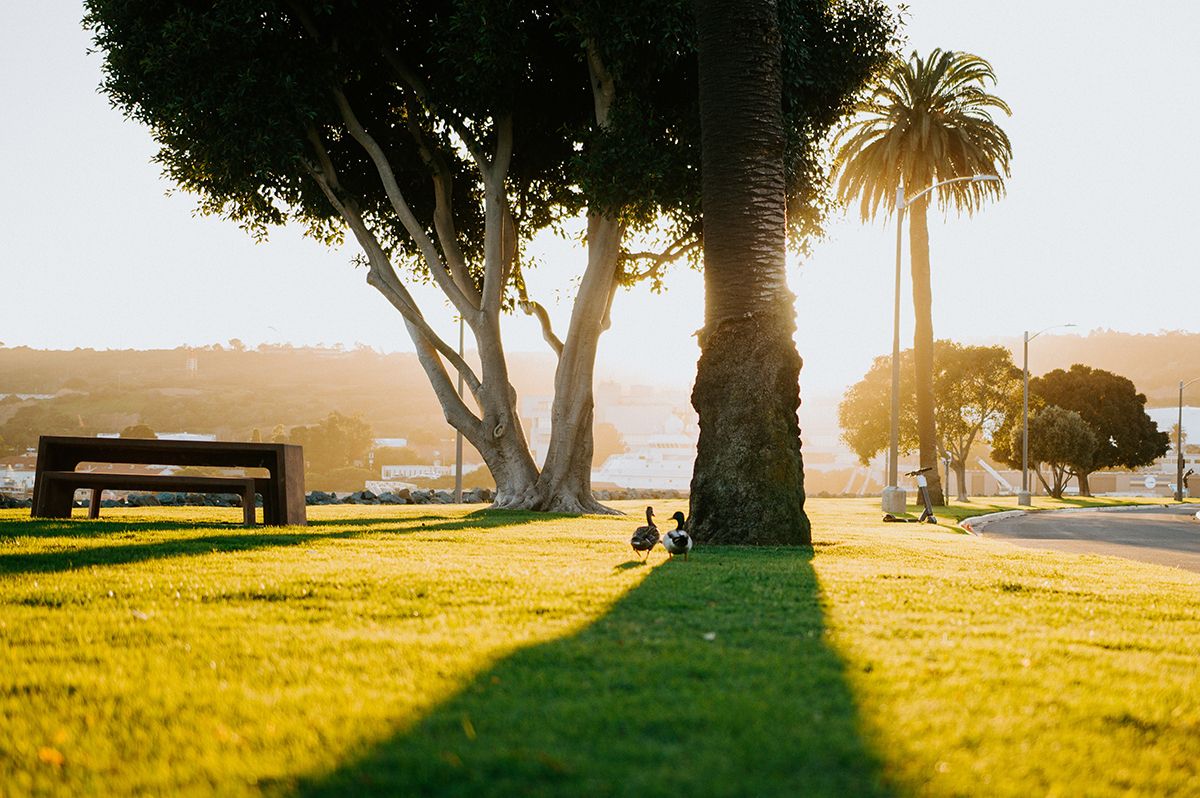 San Diego itself is quite a tidbit on the US tourist map. But there are also separate areas of this city. They are worth a visit on their own, without reference to San Diego. Today we will tell you about one of the most exciting destinations around San Diego, Shelter Island.
Located in San Diego Bay, Shelter Island is not a classic island in the sense geographers use it. Moreover, this is not an island, not a natural piece of land, and not dry land as such. What is the mystery of Shelter Island, San Diego? Let's get into the details and find out more about this location. What is interesting and what is essential to know about it?
Considering the Location: Where Is Shelter Island in San Diego Located
Geographically, Shelter Island is located in the Neighborhood of Point Loma, San Diego. Like the rest of its settlements, La Loma occupies a small peninsula on the west coast. It juts out into the Pacific Ocean. At low tide, a sandbank often appeared in the vicinity of Point Loma. It could not be seen and could not be reached by high water.
Over time, this shoal became a matter of interest for architects and urbanists who dared to take on an unusual project. In the 1930s, they planned the San Diego Bay dredging project. So they dumped the waste material from the bottom of the bay onto a sandbank near Point Loma. By the 1950s, an island of land had formed from the sandbank. It was connected to San Diego by a narrow strip of land for transportation. And from that moment on, the island began its history and prosperity as a tourist attraction.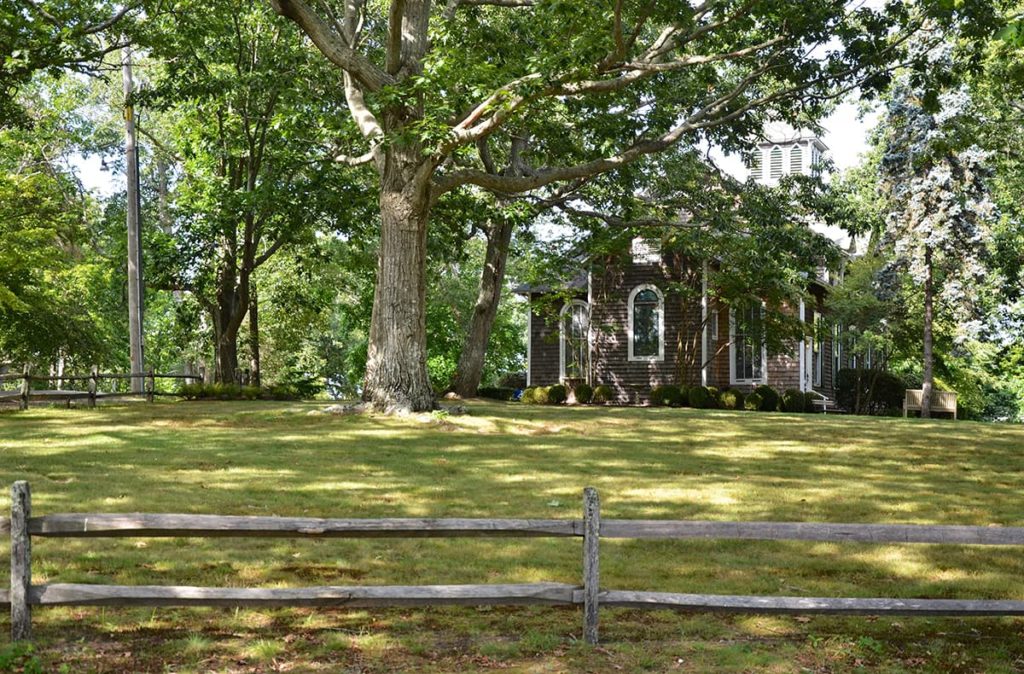 Today, the island conforms to a 1960s design that called for Shelter Island to rise at least 7 feet above sea level during high tides. Besides, it was intended to build all the facilities on the island themed in a Polynesian style. Today, the impact of Polynesian culture is demolished, yet its traits are still recognizable.
Climate and Nature: What to Expect
Like San Diego, Shelter Island is known for its milder climate. There is good sunny weather all year round. Moreover, this region is located away from the main routes of tornadoes and hurricanes, so if you are worried about whether is Shelter Island, and San Diego safe, you can be sure that you are unlikely to face natural disasters on the island.

Moreover, the eastern coast of the Pacific Ocean is often considered inhospitable for lovers of the warm sea and beach holidays. But Shelter Island San Diego is clearly considered an exception to this rule. Here, of course, you will not find a warm current, typical for tropical islands, but in summer the water temperature in the ocean is quite acceptable and often reaches +20 degrees.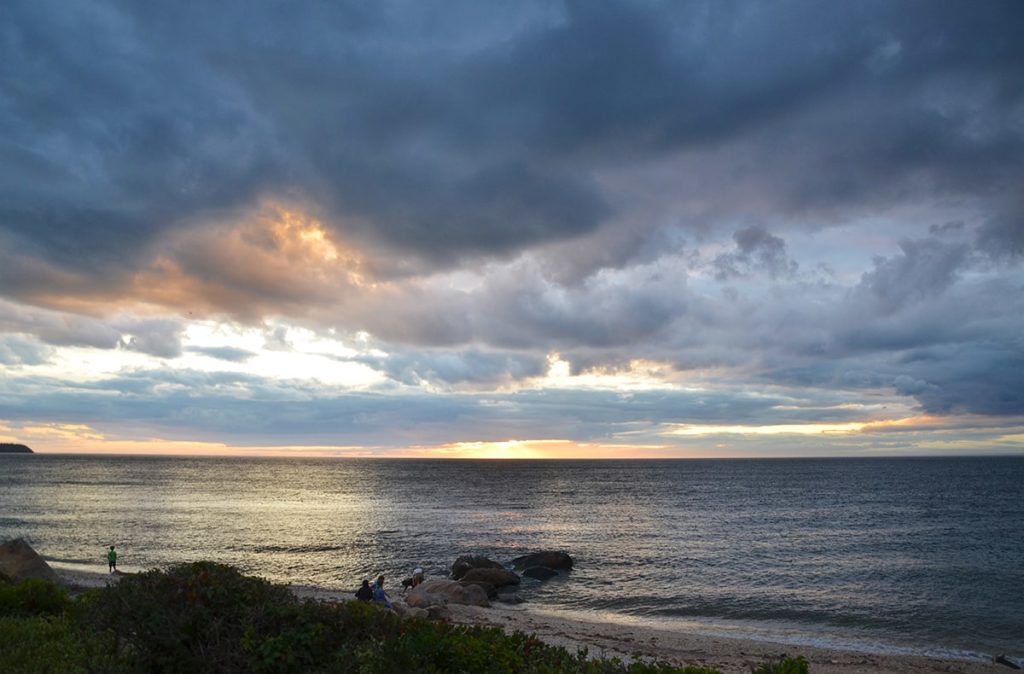 Another feature of the Island is the lack of wildlife. The entirely artificially created island actually consists of one street. Moreover, it is only a few hundred feet wide and only 1.2 miles long. This is a complete tourist area and definitely worth a visit if you are planning a San Diego vacation.
Accommodations on Shelter Island, San Diego
In fact, the island is a whole series of restaurants and hotels located in the alluvial zone of the former shoal. Here you can not buy a plot in private ownership and you can not live in your own residence. Point Loma County owns all of the lands within its borders.
However, the government is happy to rent it out to those who want to provide their services to tourists. Therefore, now Shelter Island, San Diego hotels have dozens of them offering their services to tourists.
Restaurants on Shelter Island, San Diego serve a wide variety of Latin American cuisine, fast food and American dishes as well as Italian and Polynesian cuisines to the client's liking.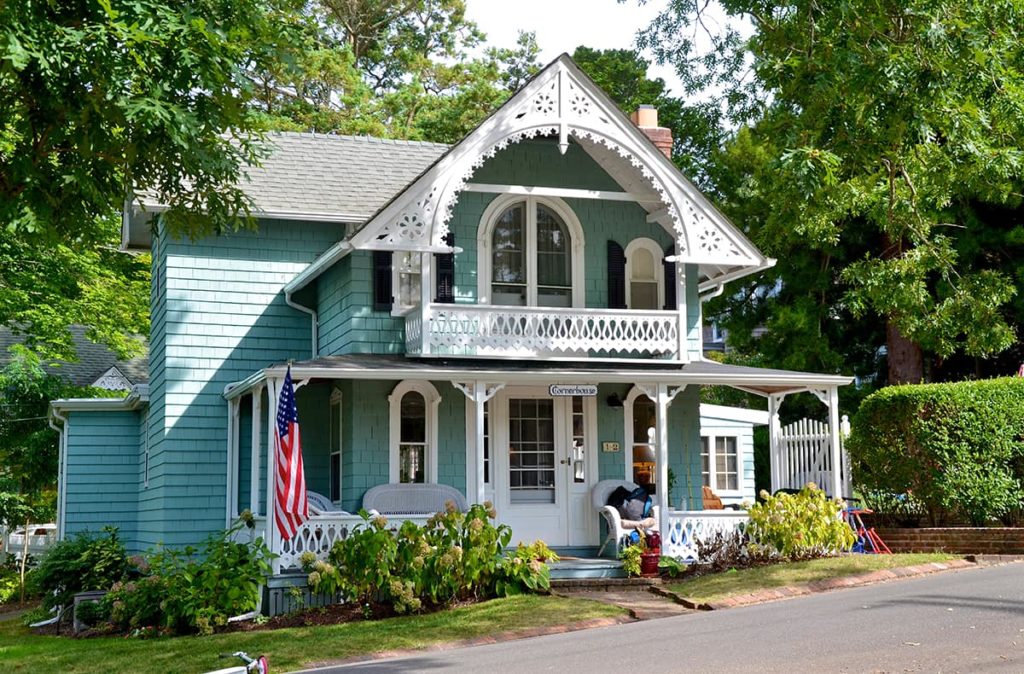 The following options are available as accommodations on Shelter Island. Check into one of the hotels, such as the historic Half Moon Inn. It has existed since the foundation and development of the island, to immerse yourself in the atmosphere of the carefree post-war 50s with its Polynesian holidays and original atmosphere.
Modern apartments are also available in many other hotels. Tourists are increasingly preferring to rent rooms in private houses and guesthouses on the island because they offer a quaint alternative to the San Diego hotels. All of them have modern furniture, fast Wi-Fi and provide comfort. On average, prices start at $148 per night and depend on what conditions the owner of the property offers.
Read also: Private Islands for Rent in Florida — the Coolest Options
What to Do and Where to Go There
If you're worried about not having much to do on this picturesque yet very small island, we'll surprise you. There are many options for what to do in Shelter Island San Diego. First of all, during the development of the island, several marinas were founded here, on the basis of which a full-fledged yacht club operates today.
If you're lucky enough to get to Shelter Island in September, you're in for an unforgettable spectacle as the island hosts the annual YachtFest regatta. It brings together billionaire-worthy superyachts.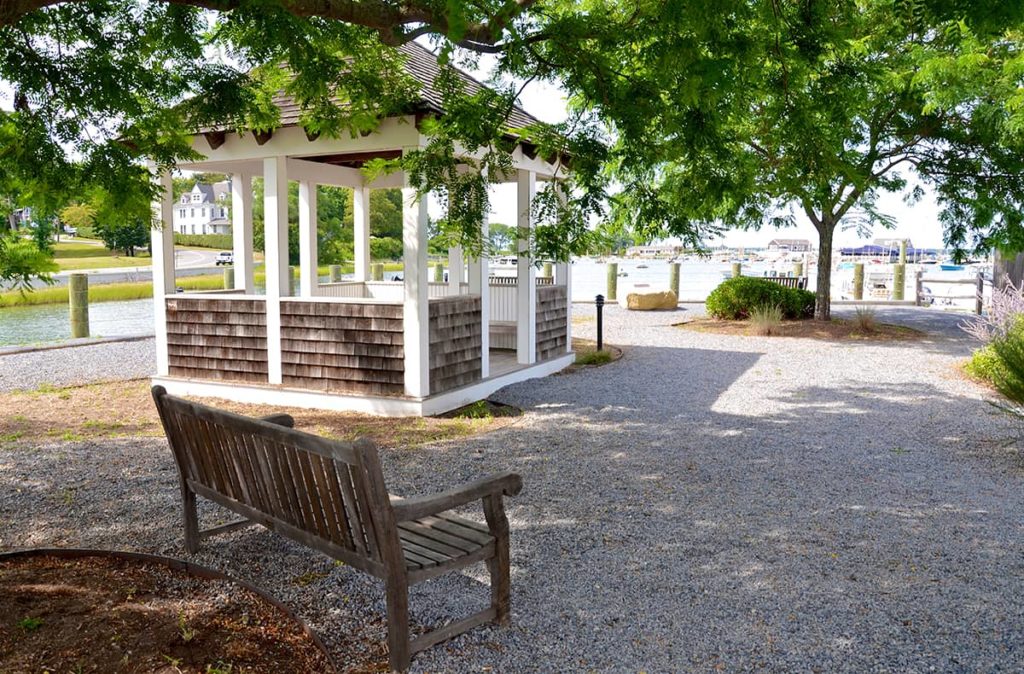 Cultural rest on the island
Also at this time, you will be able to look at the historical reconstruction of the battle of two tall ships of the 19th century, recreated by specialists, especially for the event.
Due to its reputation as a superyacht home base, Shelter Island has already acquired many stories and artefacts related to the yachting industry. So be sure to include in your schedule a visit to the San Diego Maritime Museum, some of the exhibits which rightfully belong to the island.
And if you're after a cultural getaway, be sure to check out the local Shelter Island Historical Society. This is the cultural heart of the area, where both locals and tourists gather. The Historical Society hosts a regular exhibition of works of art. On weekends this centre of social life turns into a farmer's market. There you can buy the freshest products from local agro farms.
In addition, Shelter Island is famous for its open air, as several stages of the island regularly host concerts, sessions, and stand-up shows. So it will not bore you. And of course, do not forget to go to local restaurants. There you can try the best seafood in the neighbourhood and a wide selection of dishes from different cuisines of the world.
Naturalists will like another attraction of the island. Here, of course, there is no endemic vegetation because the island was artificially created. But there is also the Mashomack Preserve nature reserve.
Here you can visit for free (donations are welcome) and look at local collections of animals, bird eggs and natural attractions. In general, the island is worth enjoying ocean views, local restaurants and hotels, vibrant shows, and the most carefree atmosphere.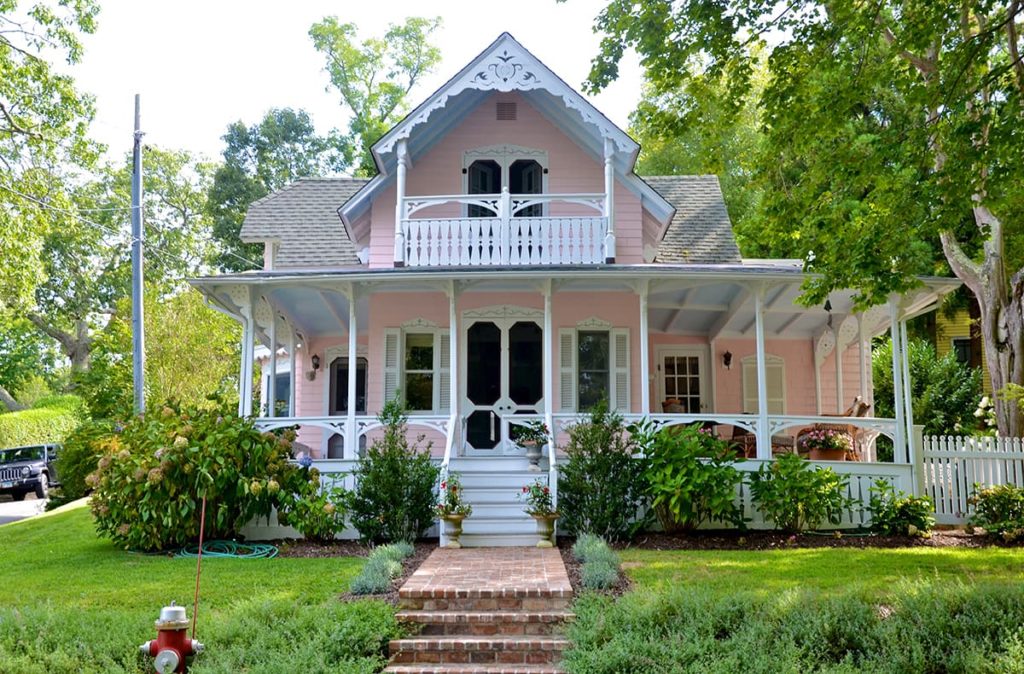 Summaries
This is not to say that Shelter Island is a place where you should stay for a long time. But this unusual corner of San Diego definitely has its own charm. This tropical island is an idyllic vacation spot, with bountiful sunshine and luxurious attractions.
Therefore, all guests of Shelter Island bring with them a huge charge of positive energy after visiting it. It is much more comfortable here than in other West Coast locations. The ocean is warm, and rains on the island are very rare. Therefore, you can safely plan a beach holiday in Shelter Island resorts.
F.A.Q.s
What is Shelter Island known for?
Shelter Island is an isolated island accessible by ferry from Greenport on the North Fork or North Haven on the South Fork. All islands cover around 26 square kilometres.
Does Shelter Island San Diego have a beach?
Shelter Island Shoreline Park in San Diego California Shoreline Park is a small park which has beaches and a boat landing area at Shelter Island. The beach at this spot is small, but there is a picnic bench that overlooks the bay to the downtown area.
Can you swim on Shelter Island?
Take a road and you'll be near several beaches, including hundreds of public beaches and small boat landing spots. The beaches, Wade Beach and Crescent Beach are staffed by a 24-hour lifeguard (10 am to 5:00 pm on the weekends), stocked pool areas with a picnic area and restroom.
Can you drink alcohol on Shelter Island?
Shelter Island Information. There are no alcohol or glass bottles allowed. Parking: 7:00 a.m. – 11:00.
You might find it interesting as well: Maldives Beaches: Top 10 Destinations for Perfect Vacation