Snorkeling in Hawaii: Must-Visit Spots Revealed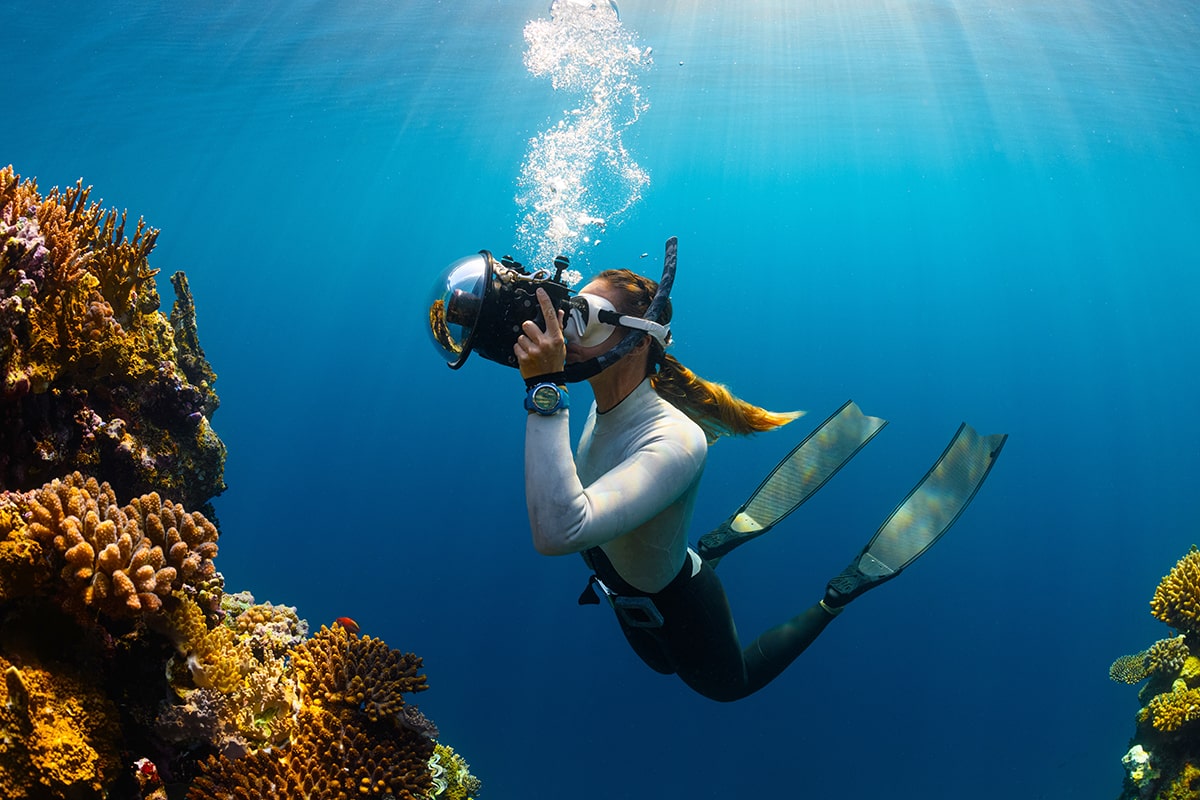 Hawaii… Even this word covers us with sun and ocean breeze. It's a true paradise for tourists, and it is extremely popular among lovers of underwater adventures. These islands offer great opportunities for divers and snorkelers. And Hawaii snorkeling is one of the must-try touristic options for almost every visitor.
So, let's focus on that activity so you can plan for your island vacation in Hawaii. Let's discover what places to choose for snorkeling in Hawaii and which tips can help you to enjoy the best snorkeling in Hawaii.
Starting with that, let's name the best Hawaii destinations where the touristic infrastructure and nature sites are harmoniously combined to bring maximum pleasure.
Kauai is a garden island which is the oldest among all Hawaii islands.
Big Island aka Hawaii is also among the top snorkeling destinations.
Great sites of Oahu including the North Shore keep the palm as the best snorkeling place for newbies.
Maui snorkeling opportunities don't even need to name them!
Molokai is also the island where snorkeling enthusiasts gladly gather.
Let's look closer at each of them to define where is the best snorkeling in Hawaii!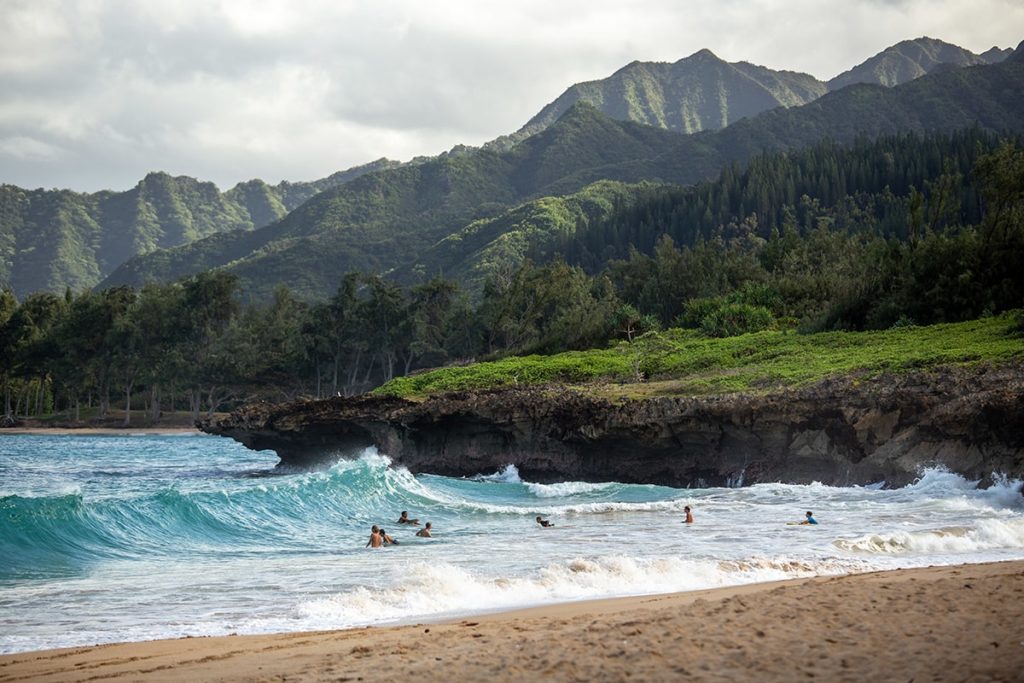 Snorkeling in Kauai – The Garden Isle's Underwater Paradise
Despite Kauai not being the largest and the most inhabited among the Hawaiian Islands, it is a true tropical garden. Besides its rich flora, it also is famous for its underwater biodiversity and exclusive snorkeling options.
Where to snorkel on Kauai?
Poipu Beach Park is the best to choose for Kauai snorkeling. Its calm waters remain translucent all over the year and offer tourists a wide range of colorful fishes and unique sea cucumbers.
Tunnels Beach snorkeling is truly odious. It's also known as Makua Beach and here the biggest coral herds and fantastic rock formations wait for you.
Ke'e Beach is the tip on the northern shore of Kauai where you can see rare unicornfish, needlefish, and lots of other underwater fauna representatives.
We also recommend reading how to choose the best Hawaiian island for your trip.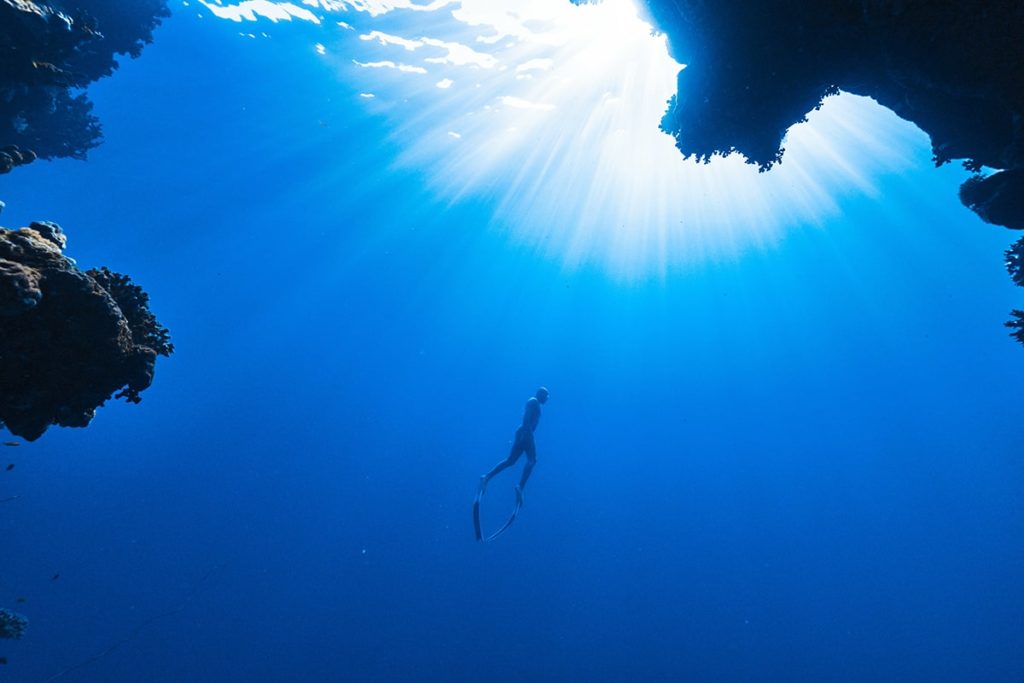 Best Snorkeling on the Big Island – A Volcanic Adventure
Then let's move to the Big Island! The best snorkeling on the Big Island is offered in the following locations.
Kahaluu Beach Park is a must-visit place for novice snorkelers. The bay is well-sheltered, calm, yet picturesque, so you can make your first steps in snorkeling there safely.
Night Manta Snorkeling – is an exceptional place to watch Hawaiian wildlife underwater. The secret is this place is a hub for giant manta rays who are attracted by spotlights lit by local tourist operators and at night, you can see them in all their glory.
Kealakekua Bay State Historical Park is a place worth your visit even if you do not wear your snorkeling mask. And great snorkeling also adds credits to it.
Honaunau Bay is the spot which is often considered to be #2 among the best snorkeling on Big Island. There are quite different parts of the bay – north and south sides with different depths and landscapes so your snorkeling experience will be diverse and overwhelming.
Dive into Oahu – The Heart of Hawaii's Snorkeling Scene
Now let's name the best places to snorkel in Oahu. Here we also have a diversity of spots to select from.
North Shore snorkeling is your #1 destination as only there you may get an opportunity to see rare tiger sharks, hammerheads, and whale sharks. And keep calm, they do not appreciate men from a gastronomic point of view.
Hanauma Bay Nature Preserve is also the place you'll be amazed by. You will swim and snorkel in a real volcano crater where ancient wildlife was preserved. It is a unique place lots of biologists and adventurers will gladly visit.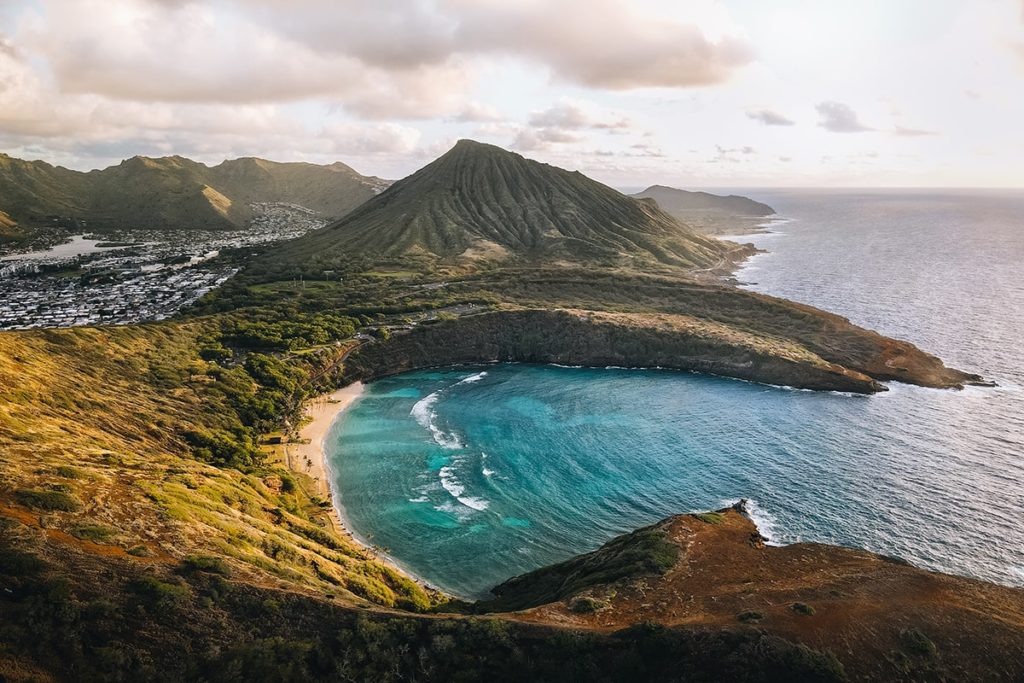 Explore Maui's Coral Gardens – A Snorkeler's Paradise
And we also have some of the best places to snorkel in Maui to share with you.
Turtle Town which is located on the southern shore of Maui is a cradle for rare and gorgeous sea turtles. Here you can look at them, and at hundreds of other wildlife representatives too.
Honolua Bay of Maui is the best place for experienced snorkelers. It's a unique preservation area where hundreds of wildlife critters navigate under calm clear water.
If you want to visit Molokai during your Hawaiian vacations, please plan at least a day to enjoy its exclusive snorkeling opportunities. Molokai snorkeling is unique as here you can watch the longest fringing reef and enjoy the secluded atmosphere as Molokai is not the most popular destination in Hawaii.
Kummi Beach Park is the #1 snorkeling spot there. The safest and the calmest place with shallow waters which suits both adults and kids who love to snorkel.
Halawa Beach Park is located on the east shore and its small but picturesque reef attracts visitors.
Snorkeling Essentials: Tips About Equipment, Costs, and Attire
Let's highlight the most popular questions and answers to them about snorkeling in Hawaii.
FAQ
Are full-face snorkel masks banned in Hawaii?
This depends on your destination spot. While it is fully banned in Lanai, in Molokai, you can still use full-face masks.

Do you need fins to snorkel in Hawaii?
It is not a compulsory option, yet, with fins, you can move faster and get more impressions while snorkeling in Hawaii.
How much does snorkeling cost in Hawaii?
The price depends on your gear (do you have any or do you need to rent it?) and your skills. When you can snorkel without the help of instructors, it can cost you $30-70 per day while the price for instructors' services is considerably higher.
What to wear snorkeling in Hawaii?
You can rent classy snorkeling gear right in Hawaii. Yet do not forget to pick your rashguard suit or at least take coral shoes and your swimsuit. Sunscreen is also a must.
Resulting all the facts about how much it costs to go snorkeling in Hawaii we can say that costs majorly depend on the popularity of the site where you are going to downpour into the ocean, your gear if you have any (if you need to rent snorkeling gear, you should pay more so, if you are a snorkeling fan we advise you to prepare for your Hawaii vacation in advance and get the gear while there are great sales in malls and online stores).
Planning Your Snorkeling Adventure in Hawaii – Tips and Resources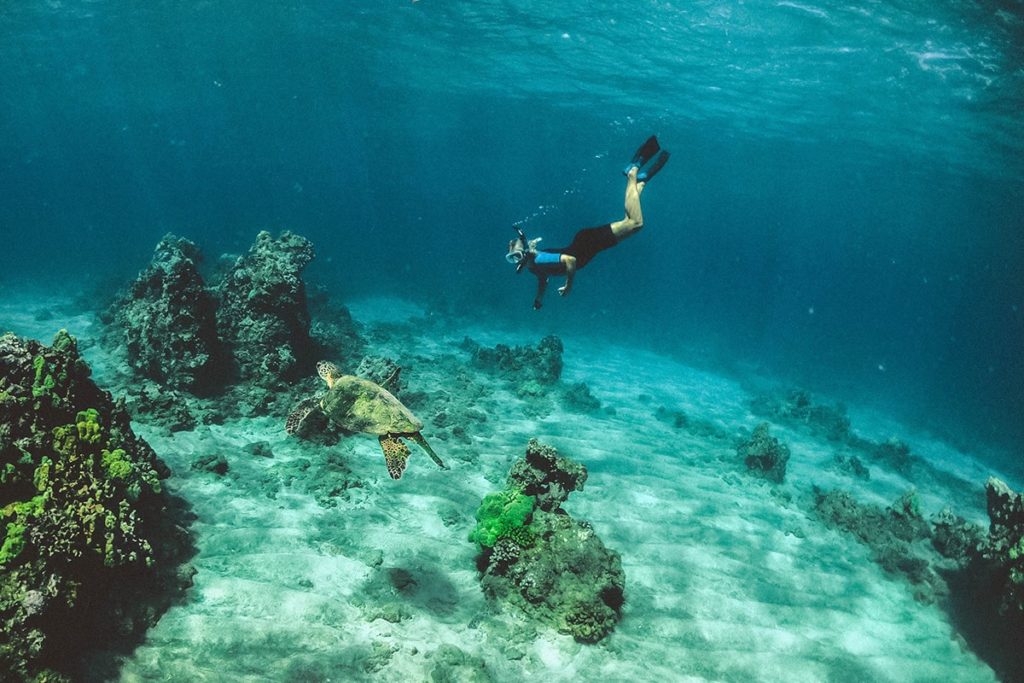 When planning your snorkeling in Hawaii, please take these tips to enjoy the best experience ever.
Consider weather and climate. While Big Island and Oahu are year-round snorkeling spots, in Molokai only summer months fit snorkeling because of the heavy winds which blow in winter.
Decide on other activities besides snorkeling. Even the best snorkeling in Hawaii is not all you can enjoy. So, look at other opportunities each isle and bay offers, i.e., beach activities, kayaking, excursions, and dining options.
If you are not a snorkeling expert, select the calmest bays like Kummi Beach on Molokai Island or Turtle Town in Maui.
Conclusion
Hawaii is no doubt a piece of paradise on Earth. These isles are popular among tourists who love beach leisure and those who prefer an active lifestyle as well. Hawaii snorkeling is an option for active traveling enthusiasts and it is worth trying it.
Coral reefs which Hawaii consists of are a cradle for fantastic underwater views and numerous bright fishes and mussels. So, it provides you with an exceptional snorkeling experience. Besides, snorkeling in Hawaii is a year-round activity and you can plan your visit for every month from January to December. As lots of local beaches are free, you can enjoy snorkeling for free with your gear or simply pay for the gear rental something of $30-40 per day. Lots of snorkeling sites also offer the help of skilled instructors, so it's a great place for novice snorkelers to start their experience there.
Hawaii is among the most popular island destinations, yet, we have lots of other to-go places in our articles. Just subscribe to our newsletter to get more!