Honeymoon on Island. The Most Romantic Destinations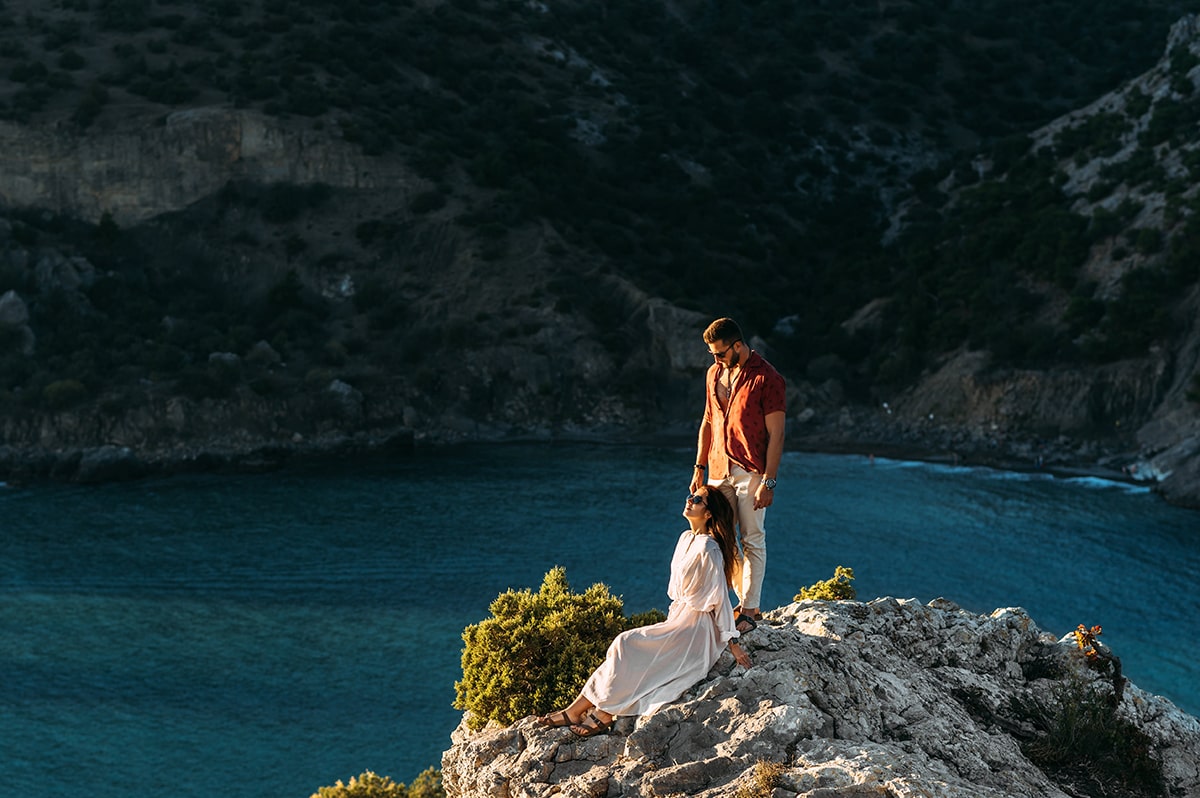 A honeymoon on island it`s not a far dream anymore. Planning your honeymoon is always a challenge. You always want this time to be the most romantic and full of love. It is important to get a high comfort level and enjoy time together.
That is why remote honeymoon destinations gain popularity. Especially if these destinations are secluded islands where your privacy level will be sky-high while the comfort will also be at the top.
Let's talk today about the private island rental for a honeymoon. We'll define what locations and directions will be a win-win idea for you and your loved one to spend the happiest days of your life.
What to Consider When Planning Your Honeymoon on a Distant Island
Preparing for your honeymoon is just as important as the wedding ceremony itself. Of course, having a wedding and a honeymoon on the same island is convenient. But this is not always realistic, both in terms of costs and in terms of your preferences. And if you decide to visit one of the famous islands for your honeymoon, it is better to think over a few important details in advance.
Which region of the world do you prefer? Often the most romantic private island honeymoon destinations are located thousands of miles from your home, and you will have to get there within a few days. For example, if you live on the East Coast, flying to Seychelles will be a logistical challenge for you, no matter how much you like this destination. Therefore, soberly evaluate your time and plan routes.
Climate and landscape specificity. Of course, many choose exotic honeymoon destinations to plunge into the atmosphere of a tropical paradise. But remember that the tropics are not only picturesque in nature but also they have a large number of mosquitoes, and high humidity, and in the low season, the rainy weather can ruin your whole vacation. Therefore, it is worthwhile to clarify in advance the features of the climate and weather on the island that you want to make your love nest on your honeymoon.
Comfort level is important. Of course, you can say that you would love even an igloo with your loved one, but in reality, the level of comfort is important. Therefore, determine in what conditions you would like to live, is there a restaurant on the selected island where you can eat, comfortable beaches or pools for relaxation, and in general, what entertainment does the chosen location offer, because it is quite possible that in a day or two you want to diversify your holiday.
The Most Beautiful Honeymoon Island Destinations
Now let's enclose several popular destinations to plan your honeymoon. We've collected 5 of the best islands for the honeymoon for you to plan your beautiful time in a loving atmosphere.
Caribbean Venues
The Isles of the Caribbean Sea are one of the most preferable destinations as they are not as far as some secluded islands in the Pacific yet their climate and nature amaze you. There are several ideas on where to go on your honeymoon in the Caribs.
Punta Pajaros Island belongs to Mexico and this is one of the most deluxe resorts where you can enjoy privacy as well as classic beach leisure time. Choose one of the resorts located on the island to make your honeymoon the best time ever.
The Bahamas also offer plenty of ideas for your honeymoon on an island. For example, book your vacation on Kamalama Cay to feel the joy and comfort of the tropical island and its spectacular seaside views.
The Florida Keys is also one of the most romantic places in the New World. There are lots of islands that are on private property where you can stay for your honeymoon. Besides their great nature and beach lounges, the benefit of the Keys is in their closeness to the mainland. You can travel to Florida's mainland any time you want to shift from the wildness to civilization. So in that way, you can make your honeymoon full of activities.
Belize. A strip of sandy beach, quite enough to bury a chest with pirate treasures, several hundred coconut trees, and a couple of huts that are not so little for such a beautiful place as Tobacco Reef Island, which is part of Belize. All the most important is hidden in the azure waters of the Caribbean Sea shimmering in the sun. So it's worth at least bringing some snorkelling equipment. Walking along the coast of this atoll takes just a few minutes, but the magnificent barrier reef, which is a local landmark, extends far beyond sight, as it is part of the second-largest barrier reef in the world. If rest in paradise gets boring, then you can get to the neighbouring Goff Reef, even smaller.
The Dominican Republic is famous for its distant island villas where you can spend your honeymoon in silence and comfort. For example, you can choose luxury private honeymoon destinations like Saona Island resorts, Goat Island, and lots of other islands.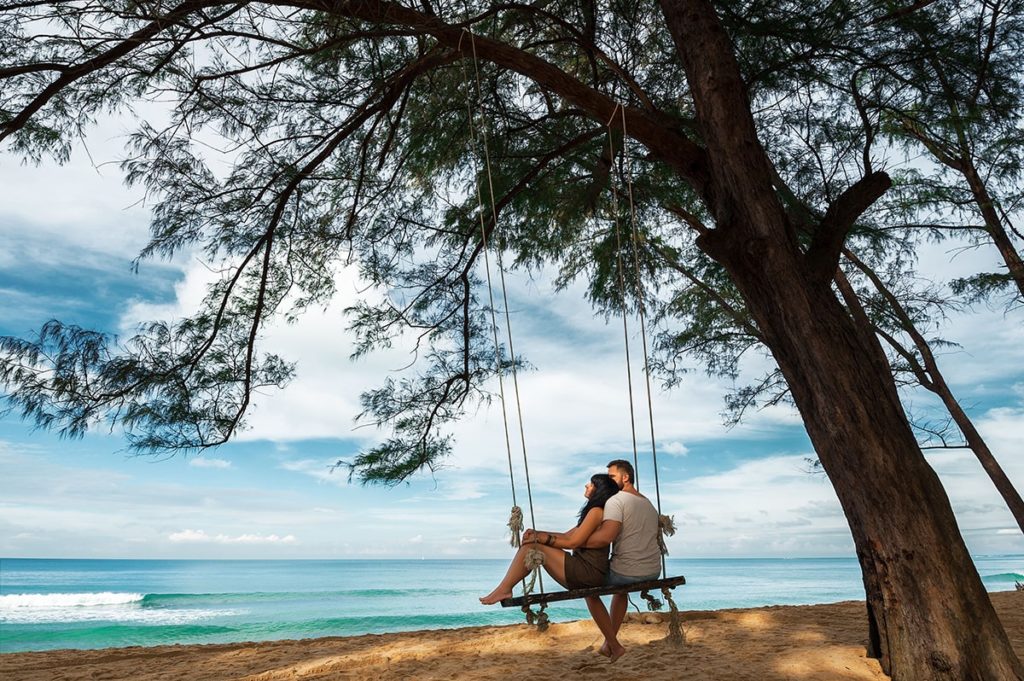 Canary islands honeymoon.
The Canary Islands is a Spanish archipelago off the northwest coast of Africa. This paradise of over 7,000 islands offers you endless possibilities to spend your honeymoon. The island of Fuerteventura is ideal for those who prefer a quiet and relaxing holiday, while Gran Canaria is perfect for those who want to enjoy the nightlife. Lanzarote is the best choice for adventure lovers. Tenerife is the most popular destination among all the islands, offering everything from city life to rural escapes. You can visit Las Palmas de Gran Canaria, Puerto de la Cruz or Playa del Ingles with your partner and get lost in this enchanting place!
Portugal honeymoon
Portugal, a small but beautiful country in Europe, is known for its captivating landscapes and cultural heritage. The country has a rich history and a warm climate that makes it ideal for honeymooners and vacationers alike.
Portugal is home to many islands, which makes it an ideal destination for those who want to travel to the beach without leaving their country. Here are some of the best islands in Portugal that you should check out on your Portugal honeymoon:
Azores Islands
The Azores Islands are located in the Atlantic Ocean, about 900 miles from Lisbon, making them one of the closest destinations to mainland Portugal. These islands have lush green landscapes and crystal clear waters, perfect for scuba diving and snorkelling.
Madeira Islands
Madeira is an archipelago made up of volcanic islands in the Atlantic Ocean off the coast of Africa. It has many natural beauties such as waterfalls, hot springs, lava fields and sand dunes that make it a unique place to visit.
Brazil honeymoon
Brazil offers a wide variety of places to visit and enjoy your honeymoon to the fullest. There are many tropical islands that offer a perfect opportunity to relax and have fun with your partner. The most popular honeymoon destination is Fernando de Noronha Island off the coast of Brazil. This island is known for its beautiful beaches and amazing water sports activities, making it one of the top places for honeymooners.
Another beautiful island for Brazil honeymoon is Ilha Grande, which is located off the coast of Rio de Janeiro state. This island offers excellent views of Sugarloaf Mountain and Corcovado Mountain and has everything you need for an unforgettable honeymoon trip.
The beaches in Brazil are also another reason why people choose this country as their honeymoon destination. There are many beaches in Rio de Janeiro that attract tourists from all over the world because of their beautiful blue waters and white sands. Some of these beaches include Arpoador Beach, Copacabana Beach, Ipanema Beach and Lagoa Rodrigo de Freitas
Read also: Maldives Beaches: Top 10 Destinations for Perfect Vacation
The Pacific Direction
For a truly one-on-one honeymoon, choose the best-secluded honeymoon destinations in the Pacific Ocean. The beauty of the numerous islands of this region can be described endlessly. Therefore, let's focus on the main areas that are worthy of the attention of the newlyweds.

Hawaii. This is quite logical because Hawaii is famous for its romantic atmosphere, surfing activities, and level of service. When choosing the best Hawaiian island for the honeymoon, be sure to stop your eyes on Maui. It was he who earned the reputation of the honeymoon island due to romantic ocean views and local flavor.
Fiji is a remote region that will surprise you with picturesque nature, many private island honeymoon packages, as well as incredible beaches. If you like Indonesian flavor, authentic bungalows, and the romance of warm tropical evenings on open verandas overlooking the ocean, Fiji is what you need.
Seychelles honeymoon is a popular resort for lovers. And that's it. The local nature, the diversity of the underwater world, the warm waters of the ocean and the attentive service have already become legendary. So why not choose Seychelles honeymoon for your perfect vacation?
The Maldives also share the palm with Seychelles as the most romantic resort. You can rent a bungalow on a separate island and spend your vacation in complete privacy, or you can stay in one of the luxury resorts and enjoy the club life.
Australia honeymoon. If you are looking for a honeymoon vacation in Australia, we have the perfect destinations for you! The Great Barrier Reef is one of the most popular honeymoon destinations in the world, but there are many other beautiful places to explore. Australia has a diverse landscape and an abundance of natural beauty. You can choose from tropical islands, desert landscapes and even snowy mountains. Here are our top picks for honeymoon Australia destinations:

Great Barrier Reef
Kangaroo Island
Fraser Island
Uluru (Ayers Rock)
Europe honeymoon itinerary
Old good Europe also offers several destinations for your perfect honeymoon. First of all, it is the Mediterranean region to consider the most romantic island place. Choose from numerous Greek islands that offer secluded honeymoon packages or enjoy one of the islands near Venice.
Conclusion
Besides, you can look for the best island honeymoon destinations in Mallorca and evaluate the beauty of the Menorca or just book a house in a cooler area of the Northern Sea to spend time in Scotland.
All the destinations for a honeymoon have lots of benefits. To choose from them, just listen to your heart and make some preparations we've listed above.
We wish you to spend the most beautiful time together on your honeymoon on one of the islands that will inspire you and make your future life happier.
Read also: The Cheapest Islands for Rent Over the World