Islands for sale in Costa Rica: The Philosophy of "Pura Vida"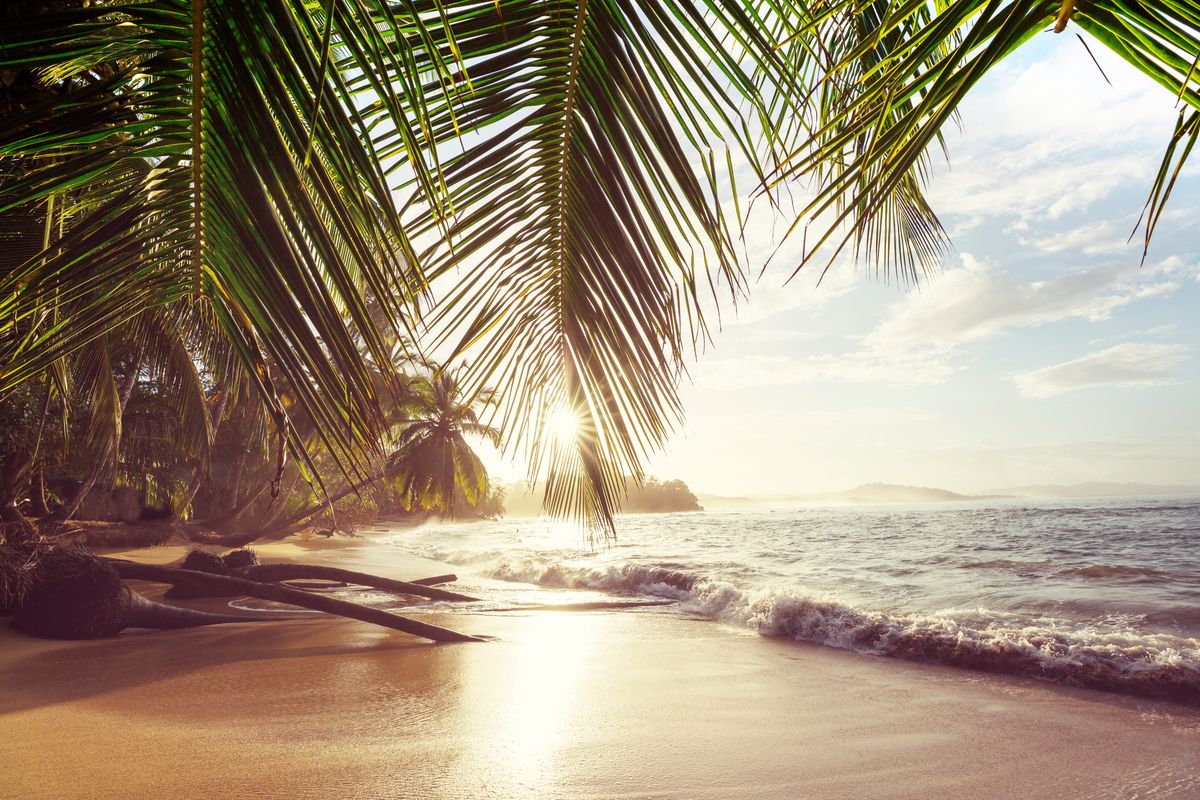 Costa Rica is a picturesque country in Central America washed by the Atlantic and Pacific Oceans. Recently Costa Rica became one of the world's surfing centers. Fans of this sport come here from all over the world. This is a small wonder because the tourists are attracted not only by great waves and warm water but also by excellent cuisine, reasonable prices, and the hospitality of Costa Ricans. One should not wonder that many Europeans and Americans after one visit to this country as tourists decide to buy real estate here or stay in this country forever. What do you think about the fact that you can find private islands for sale in Costa Rica?
So, with some restrictions, you can become a happy owner of the island in one of the happiest countries in the world and learn the Pura Vida philosophy.
The natural wealth of Costa Rica
The name of this country is translated from Spanish as "rich coast". And this is very true about Costa Rica, as its whole territory is a nature reserve with amazing landscapes and exotic animals. It will just suffice to mention the beaches with multicoloured sand, view of mountains covered with age-old forests and smoky volcanos. You can find everything in Costa Rica, like lush rainforests, beautiful beaches, active volcanos, and windswept mountain peaks.
On a side note, Costa Rica is justifiably proud of its wildlife preservation program, which is the most developed in Latin America. 25% of land in this country is under state protection, and 12% of the entire territory of Costa Rica is allocated for 25 national parks, biosphere reserves, and nature protection complexes.
In addition, the country has a well-developed tourism infrastructure that attracts many visitors to Costa Rica from all over the world. Interestingly, urban development takes up only 10% of the area of this country. The other 90% are unique unspoilt nature.
Another interesting fact is that Cocos Island in the Pacific Ocean is the territory of Costa Rica. It is the largest uninhabited island in the world. It is believed that Captain Flint from R. Stevenson's Treasure Island hid his treasure here, and Costa Ricans still search for them. And it's no joke.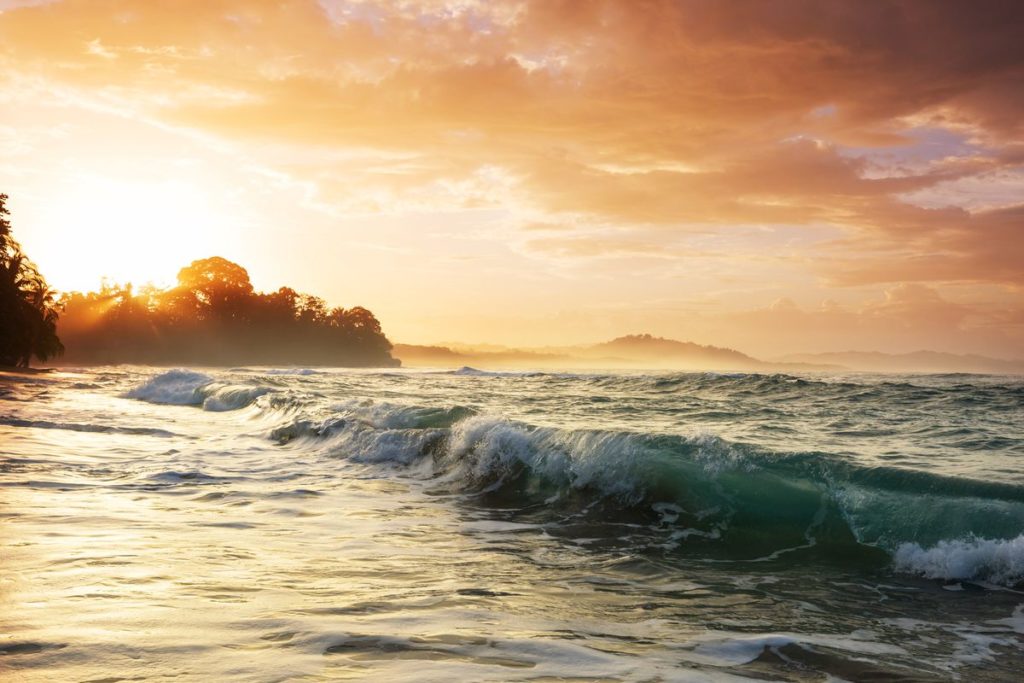 Happiness Index and Pura Vida philosophy
Costa Rica is considered one of the happiest countries in the world. The Happy Planet Index has many criteria, including life expectancy, welfare, and environmental situation. People here are friendly, their pace of life is unhasting, and the air is clean. In Costa Rica, people often greet each other by saying "Pura Vida", which means "pure life" or "happy life". However, it is more than a phrase for Costa Ricans. We may say that it is the state of mind or the whole philosophy of Costa Rica.
Residents of this country treat life in another way than in most countries of Europe, the USA, or even in neighbouring countries. Ticos are very relaxed and joyful. They do not worry about most things that constantly cause concerns for people in many other countries. They have fewer worries, fuss, and stress. But it does not mean that Costa Ricans are indifferent or unemotional. Nothing of the sort. But the people who live by the unofficial slogan Pura Vida value the feeling of gratitude for all the good things and not too much focus on the negative side of things.
This philosophy makes the country the wished-for destination for tourists from all around the world. Thus, 3 million foreigners visited Costa Rica in 2019, before the pandemic. In 2020 number of tourists decreased threefold because of Covid 19. However, now the number of visitors is growing again.
Islands for sale in Costa Rica for foreigners
Costa Rica is a single country in Central America with a stable political and economic situation for many years and even decades. Thus, residents and government focus their attention not on resolving political conflicts, but on the environment of the country. This is why there are many reserves and nature preservation areas in Costa Rica. This factor is quite complicated for land purchase by citizens of other states, but the country offers many benefits for foreigners.
Foreigners can buy real estate in Costa Rica, although with some restrictions. For example, the buyers usually are not allowed to carry out construction on the territory of natural reserves. But this rule is also valid for residents.
However, it's not all that simple with private islands for sale in Costa Rica. The matter is that foreigners cannot own Costa Rica islands. You can only lease the island for a period of up to 20 years on concession rights. Further, the lease agreement can be extended. Concession rights oblige you to pay the state for using the island. If the island is disposed of by another lessee, you will first have to buy the concession from him and then pay the rent to the government annually.
Another important fact is that the first 50 meters of the shoreline must remain available to the public. Private beaches are not a common practice here. Therefore, the concession rights are applied to the area beginning after 50 meters from the shoreline and may include 2,000 square meters of land. To get a larger area of land, you must apply for an additional lease.
There will also be certain requirements for you as a buyer. You can find land in Costa Rica for sale and buy the island only after 5 years of residency in Costa Rica. If you want to buy an island through a company, at least 50% of its shares must belong to citizens of Costa Rica.
The Costa Rican government usually strictly observes all its obligations and regulations, but it also requires you to do so. Most likely, representatives of the authorities will regularly visit the island to check compliance with the terms of the agreement. If this agreement is terminated, it is likely that the lease will be terminated immediately.
Read also about Islands for Sale in Panama or in Nicaragua.
Islands For Sale in Belize might be interesting for you as well.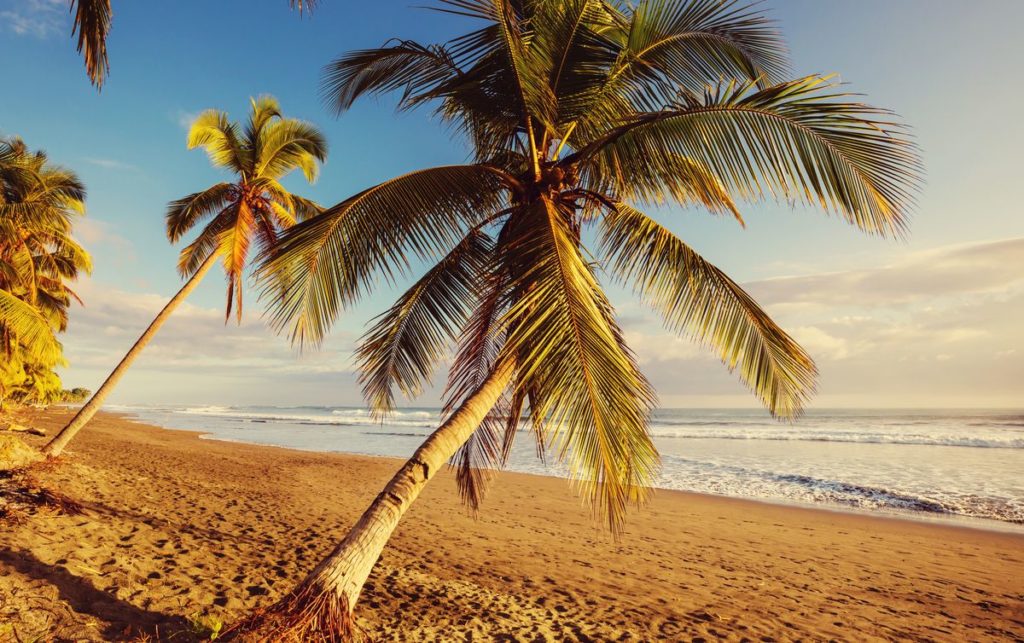 Become the owner of a Costa Rica island
Although in the case of this country, it would be more correct to say "become a lessee of an island in Costa Rica". And yet with the concession rights, you will have the opportunity to use the island in a country leading the top happy countries in the world. Use it to your advantage, and try to enjoy the world of Pura Vida to the fullest.

Find private islands in Central America, available for purchase on our website by the link.