Islands for sale in Central America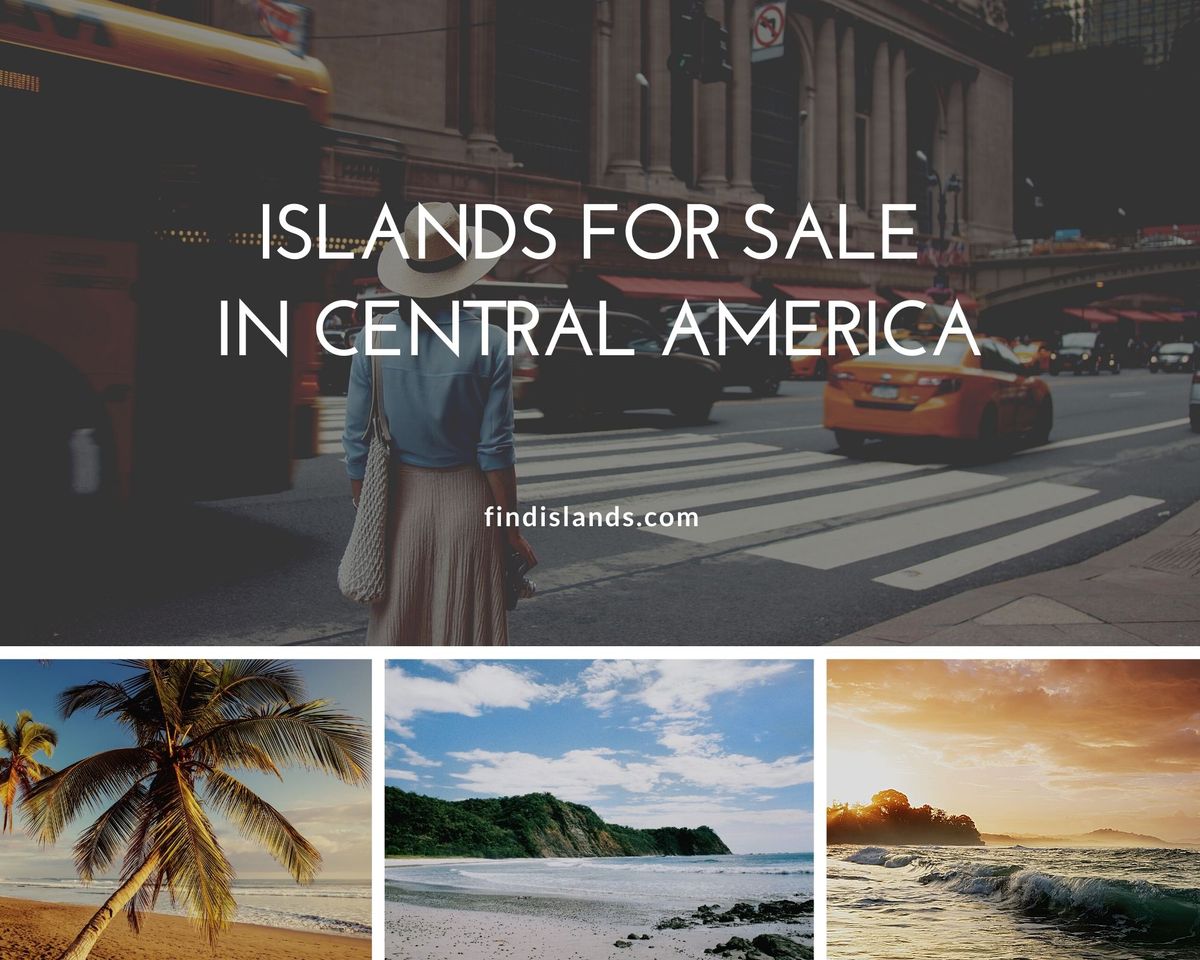 The east coast of Central America is washed by warm waters of the Caribbean Sea, and the west coast by the Pacific Ocean. This region has a great climate, wonderful picturesque nature, and interesting culture. Most countries in Central America are still recovering from the troublesome past, like civil wars, cultural conflicts, and criminal clashes. Since the mid-90s of the last century, the interest in real estate in the region has been increasing, and governments welcome tourists and investors. Let's see how you can buy private islands for sale in Central America and what conditions the countries in Central America offer to foreign buyers.
Residents and tourists in the countries of Central America
Most countries are inhabited by indigenous people, like Indians (descendants of Maya civilization), the Spanish that inhabited Central America during a time of colonization, and the Africans since the time of slavery.
Most population in this part of the world speak Spanish and are descendants of conquerors of America, the Spanish that blended in with local Indians. In some countries all population is of mixed race, others are inhabited mainly by descendants of the Spanish, and others are inhabited mainly by descendants of the Indians. Only Belize is an English-speaking country. In addition to Spanish and English people in Central America speak Indian and Creole languages.
Tourists in Central America are attracted by the nature in this part of the world. Here one may find incredible places for diving, active volcanos, Maya temples, and tropical forests. Furthermore, an increasing number of investors pay attention to real estate in some countries in Central America. The local prices are comparatively low, and the potential is quite good.
Private islands for sale in the countries of Central America
Central America includes seven countries: Guatemala, Belize, El Salvador, Honduras, Nicaragua, Costa Rica, and Panama. Six countries are Latin American, the only exception is Belize, which was a British colony. In most countries, you can buy real estate with the same rights that the residents, but there are some restrictions related to the Central American islands.
Costa Rica
It is one of the smallest countries in Central America but the definite favourite of travellers and investors from all around the world. Costa Rica may be considered one of the most beautiful countries in the region. Here you will find mountain chains, emerald crater lakes, "cloudy" rainforests, waterfalls, silver sands on the beaches, as well as national parks and reserves that occupy a quarter of the country. You cannot buy the islands in the territorial waters of Costa Rica, but you can lease an island for 20 years with the possibility of a lease extension. This process is regulated by concession rights.
Panama
Panama is located on the isthmus connecting North and South America. The Republic includes more than one and a half thousand islands. Panama fascinates tourists with its versatility. In its small area, it has 11 national parks, 5 Indian reservations, 2 mountain chains, and endless beaches of the Atlantic and Pacific Oceans. There are two types of real estate in Panama: Titled Panama Property, and real estate with Possession Rights. Most islands and coastal areas of Panama are available for buyers on ROP conditions, but there are some freehold islands.
Nicaragua
It is the largest country in Central America. The country is popular among the fans of eco-tourism. One of the natural wonders of the planet, Lake Nicaragua, is located here, and Ometepe island rises above it, created by two volcanos of perfect conical shape, Concepcion and Maderas. There are many islands put up for sale on the lake. In Nicaragua, you can also find river and sea private islands.
Belize
One of the largest barrier reefs is located here, which attracts divers and snorkels from all over the world. In addition, the country offers good conditions for foreign buyers of real estate. The foreigners may buy small islands up to 5 acres without special permits. And here you will find a record number of private islands for sale in Central America.
Honduras
It is also a rather unfavourable and criminal country, but in recent years the situation has changed for the better. Honduras has totally safe tourist regions, like Roatan Island, as well as some private islands for sale. Real estate is quite cheap in the country now if compared to other countries in Central America.
El Salvador
It is small and at the same time the most populous country in Central America with a 6 million population on 21 thousand square meters. Unlike in its neighbouring countries, tourism in El Salvador is poorly developed. The country's economy and infrastructure recover very slowly after the deadly civil war at the close of the 20th century and a major earthquake in the early 2000s. The foreigners may invest and buy real estate in El Salvador.
Guatemala
It is probably the most colourful country in Central America, where people preserve their customs and traditions. Most of the local population are Indians. The Guatemalans consider the family as the main life value and pay much less attention, emotions, and effort to the rest of things. Guatemala is a powerful agricultural centre (prices for fruit and vegetables here are the lowest in Central America). Foreigners are free to own property in Guatemala, but you should pay attention to serious security problems in this country.
***
National governments of countries in Central America encourage real estate investment. However, the market in this area is most unstable, and the atmosphere is controversial. However, private islands in Central America for saleallow hiding from city life and spending time in your estate among the lush tropical nature, or hosting tourists. Before buying Central America islands, you should carefully check the real estate and use the services of a competent and reliable lawyer.
Check all the available private islands for sale in Central America on our website.