Prince of Wales Island: Your Complete Travel Guide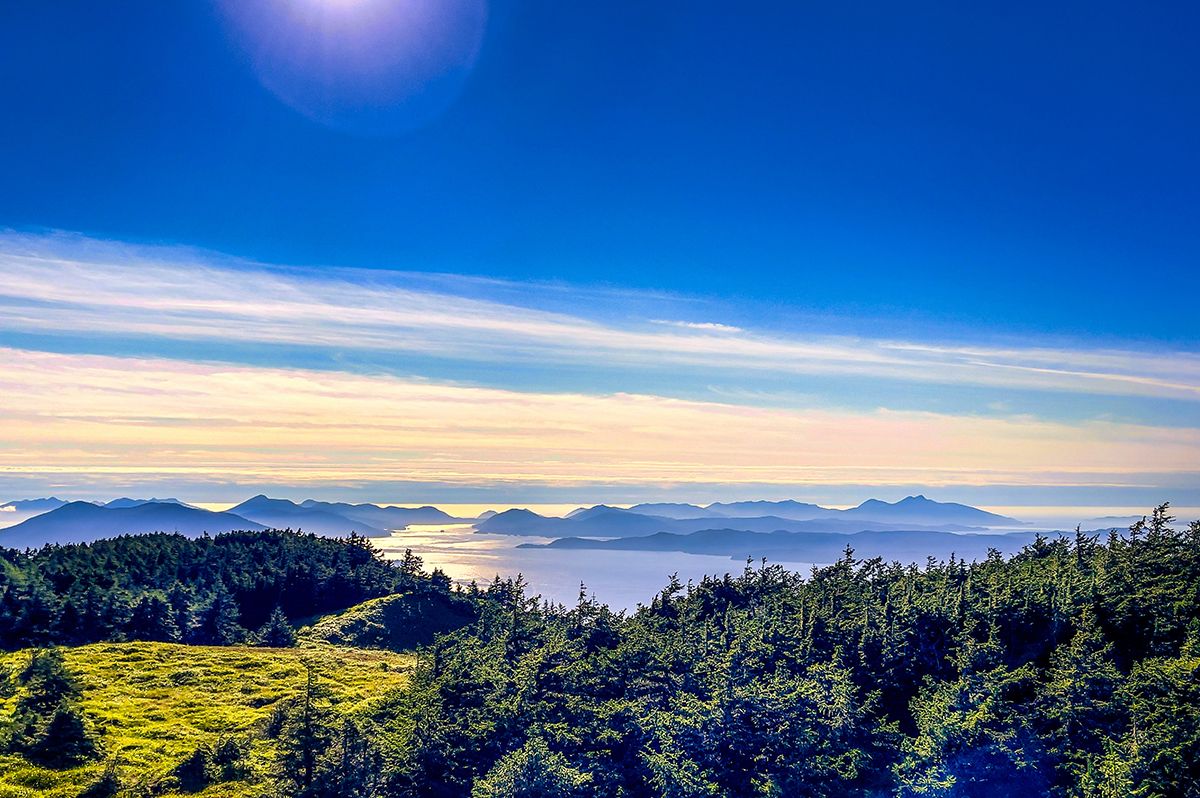 When we think of the islands of the Pacific coast, what comes to mind first? Sunny tropical islands of Micronesia? Luxury resorts in Southeast Asia? Japan? All this is true, but there is another side to the Pacific Islands that international tourism has just begun to discover. Have you heard of Prince of Wales Island in Alaska?

If you are still unfamiliar with this secluded corner in the Northwest Pacific, it's time to learn a little more about it. Today, Alaska and Prince of Wales Island emerge from the shadows of remote and sparsely populated areas and attract tourists. Let's find out what kind of location it is and what interesting things you will find here.
Geographical Facts About Prince of Wales Island
The first thing to consider is the fact that Prince of Wales Island is included in the top 5 of the biggest islands in North America.
How big is Prince of Wales Island, you may ask? Actually, it possesses fourth place giving up only to Hawaii, Kodiak Island, and Puerto Rico. Its area gets up to 2,577 square miles. That is more than the area of the whole Delaware state, by the way! The dimensions of the island are 135 miles long and 65 miles wide.
Instead of its quite spacious nature, that island is not densely populated. There are only 6,000 inhabitants who live on the island constantly. Most of them are engaged in logging, fisheries, mining, and more recently the tourism industry.
Geographically, Prince Wales Island belongs to the Canadian Arctic Archipelago and is part of the territory of Nunavut. It can hardly be called a place comfortable for living because the average annual temperature on the island is only 15.5 degrees Celsius, and in winter, the thermometer often drops below -30. Adding to the complexity is the predominantly maritime humid climate that prevails on Prince of Wales Island. But the natural attractions of the island captivate at first sight. Despite the fact that the island belongs to the Middle Arctic Tundra region, the lion's share of the territory is covered with forests. The unique Tongass National Forest is located here, and the Wilderness territories of Karta River and the Southern Prince of Wales are adjacent to it.

Another natural attraction of the island is its picturesque fjords. Add a neighbourhood of fairly high hills (the highest of them reaches 3,000 feet) and karst caves. The result is fascinating tourist routes that are definitely worth seeing with your own eyes.
How to Get to Prince of Wales Island
As we've defined where is Prince of Wales Island located, it's time to get through how to get there. There are two ways how to get to Prince of Wales Island. These are by sea and by plane.
If you prefer air routes, and they are much faster and more comfortable, Klawock Airport is at your service. Unfortunately, it is the only one on the island. Getting from the mainland is served by two commercial airlines (Island Air Express and Taquan Air) from Ketchikan. For tourists, options for air taxis or private charter flights from Alaska and surrounding areas are also available.

The second way to get to the island is by ferry. It also links Prince of Wales Island with Ketchikan and operates daily flights. In general, travelling to the island by ferry is also quite fast. The length of a standard flight is 3 hours. Plus, if you've been travelling to Ketchikan by car, the ferry is a great option so you don't have to leave your car on dry land.

Domestic routes on the island are quite diverse. Historically, there is a developed road network here, which in the past connected the main mines, sawmills and fishing grounds. Today, these roads connect the main communities of the island and are popular tourist routes.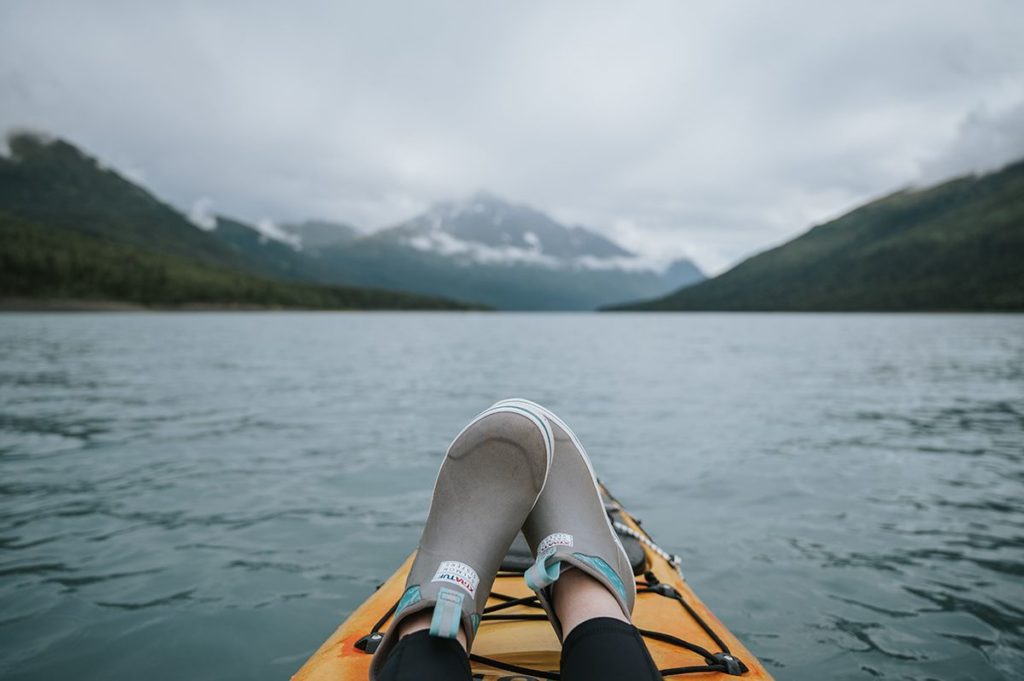 Touristic Amenities on Prince of Wales Island
What can tourists do on Prince of Wales Island? Let's start with the fact that Prince of Wales Island is Alaska in its purest form. Everything that is typical for this state, you will find here. The main activities for tourists on the island are the following amenities.
Kayaking
With a picturesque stretch of coastline with beautiful fjords and bays, Prince of Wales Island provides kayaking and boat trip enthusiasts with an incredible experience. Here you can meet dizzying sunrises, enjoy complete silence and tranquillity, and watch marine life that glides underwater while a kayak or boat is moving.
Fishing
Prince of Wales Island is a real treasure chest for fishing enthusiasts. Valuable varieties of fish, such as salmon, are grown here. The three largest fish farms support species diversity and allow tourists to enjoy both sea fishing in the vicinity of the island and inland waters fishing including sports fishing. You will be amazed by the variety of fish and seafood in this destination. In addition to salmon, black cod, flounder, crabs, sea cucumbers, and sea urchins are found here. Besides, it is worth coming here during the shrimp season to try the freshest seafood caught by yourself.
Hiking
The forests and hills of Prince of Wales Island are incredible hiking trails. There are trails of varying degrees of difficulty that can be overcome on foot or by bicycle. Sometimes it's just worth travelling on local roads by car, and it's no less exciting.
Wildlife Watching
We can bet that the wild nature of the tundra is still a kind of Terra Incognita for you. But there is definitely something to see here. The island is a real cradle of life for numerous species of animals and birds. It is here that you can see musk oxen, caribou deer, arctic foxes, polar bears, seals and whales. There are also arctic hare and unique local flying squirrels in their natural habitat. Plus, if you hit the island during salmon spawning season, you'll be treated to the thrilling spectacle of salmon climbing up the rapids of the Cable Creek Fish Pass and Dog Salmon Pass.
Speleology
Karst caves on the island are worthy of special mention. There are over 850 caves and grottoes on Prince of Wales Island. Particularly popular are the routes along the stairway trail to El Capitan Cave. This is both the experience of visiting a karst cave and an exciting walk with the observation of beavers and nutrias.
Camping
Despite the harsh climate, Prince of Wales Island is a great option for camping. Moreover, throughout the island, there are forest cabins and picnic areas. So get your tent and camping equipment ready, and explore the island from this uncharted side.
Read also: Greenland island as the biggest island in the world
Accommodations and Infrastructure for Tourists in Prince Wales Island
Despite Prince of Wales Island seems to be a stronghold of wildlife, social life is also in full swing here. The island has 11 small communities. There are also quite lively cities. For example, if you don't want to be 100% off the beaten path, you might consider staying in Klawock, Craig, Hollis, or Coffman Cove. It is here that the entire social life of the island is concentrated. As for accommodation on the island, today the tourism industry is actively developing here. Thus, locals offer many options for where to stay on the island.
Typical Prince of Wales real estate offers include log cabin houses for rent as a whole, guesthouses with scenic views, lofts, and individual guest rooms for rent in the master's houses. There are also full-fledged apartments if you like a more urban style of living. You do not have to give up the benefits of civilization. A typical Prince of Wales Island rental offer includes stable internet, AC in the house or room, kitchen equipment, and free parking lots for cars. Of course, most of the rental offers are located in the most picturesque areas of the island, so that guests can enjoy the views and beauty of the local nature. It is also not uncommon for owners of property to rent on Prince of Wales Island to offer their guests additional services, such as kayak rentals, hiking guides, fishing services, or picnic equipment.
As for the cost of renting accommodation on Prince of Wales Island, compared to the average check per night on the islands to the south, it is very affordable. Prices start at $80 per night and depend on the number of beds in the house/room, comfort and additional options. On average, you will have to pay about $150 per night for a room, and renting an entire house on average is about $300 per night.
Conclusions
Prince of Wales Island is a unique nature reserve, where tourism comes to the fore today. Here you are not guaranteed the comfort of tropical resorts, but the severity and austere beauty of this place have their admirers. This is a great option for a vacation or temporary residence for a group of friends who love fishing, naturalists, experienced hikers and speleologists. But even if you're just looking for new destinations for your holiday, Prince of Wales Island is definitely worth considering.
You might find it interesting as well: Private islands for sale in the USA in 2021 and 2022