Private islands for sale in Quebec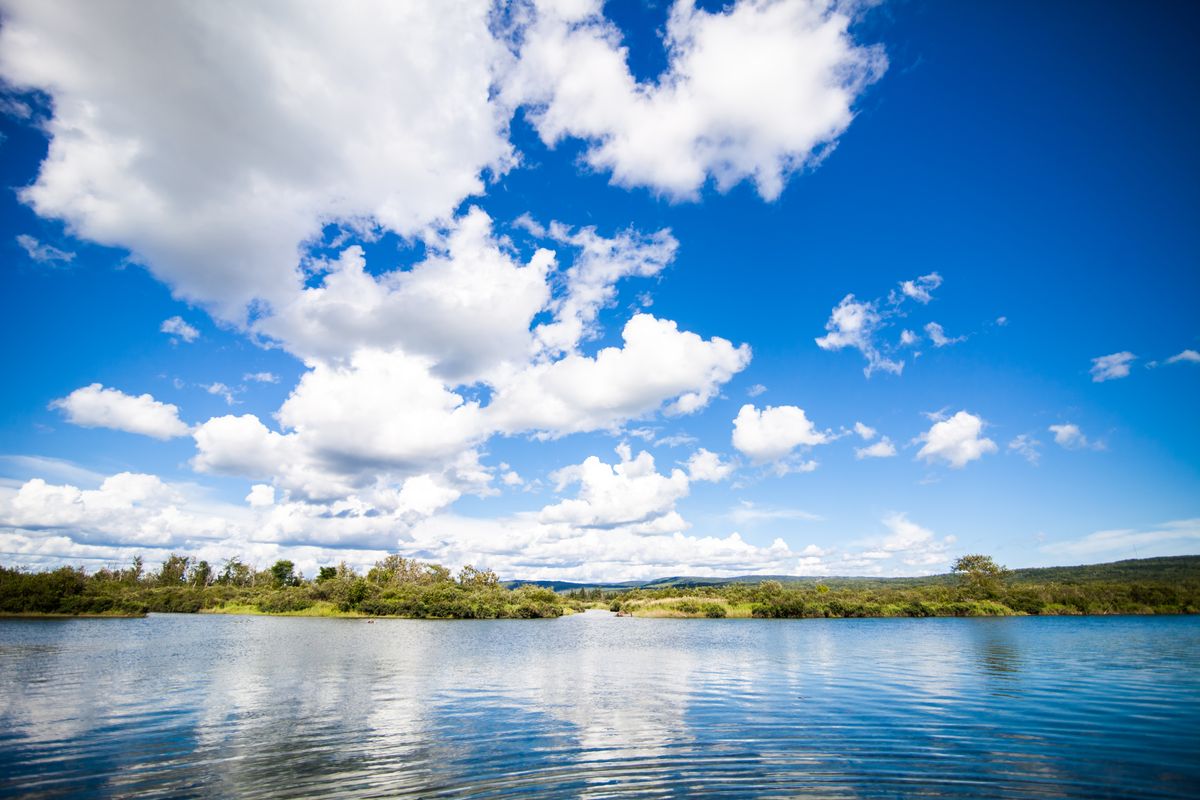 Quebec is the largest Canadian province by area and the second-largest province by population size. These lands are known for picturesque sites, numerous forests, rivers, and lakes. Lakes and river islands are widespread in Quebec, and from time to time they are offered for sale. Let us consider this province and private islands for sale in Quebec in more detail.
Natural resources of Quebec
Quebec lies in the east of Canada and borders New Brunswick, Ontario, Newfoundland and Labrador, as well as the American states of Maine, New Hampshire, New York, and Vermont. The Hudson Bay is bordered by the province. The majority of the lands of Quebec lie on the Canadian Shield, with the prevalence of granite rocks and a plethora of small lakes.
Quebec is rich in natural beauty. Coniferous and deciduous forests cover the majority of the territory. Potable water sources are also widespread and account for about 12 % of the area. In Quebec, there are about half a million lakes and over 4,500 rivers. The largest lake is the Mistassini and the longest is the St. Lawrence River. It is in the south of this river valley that the largest amount of Quebec people resides, with the capital, Quebec City, and the largest city Montreal.
Since the colonial epoch, Quebec keeps its French-speaking culture. A lot of local residents speak French. It is a prosperous region with a developed economy and well-established nature preservation system.
Quebec map
Quebec is a province in eastern Canada located between Ontario, James Bay and Hudson Bay. The provincial capital of Quebec is Quebec City. The largest city in the province is Montreal.
Here's the Quebec map. It's a great place to visit if you're looking for adventure, as well as great food, wine, and culture!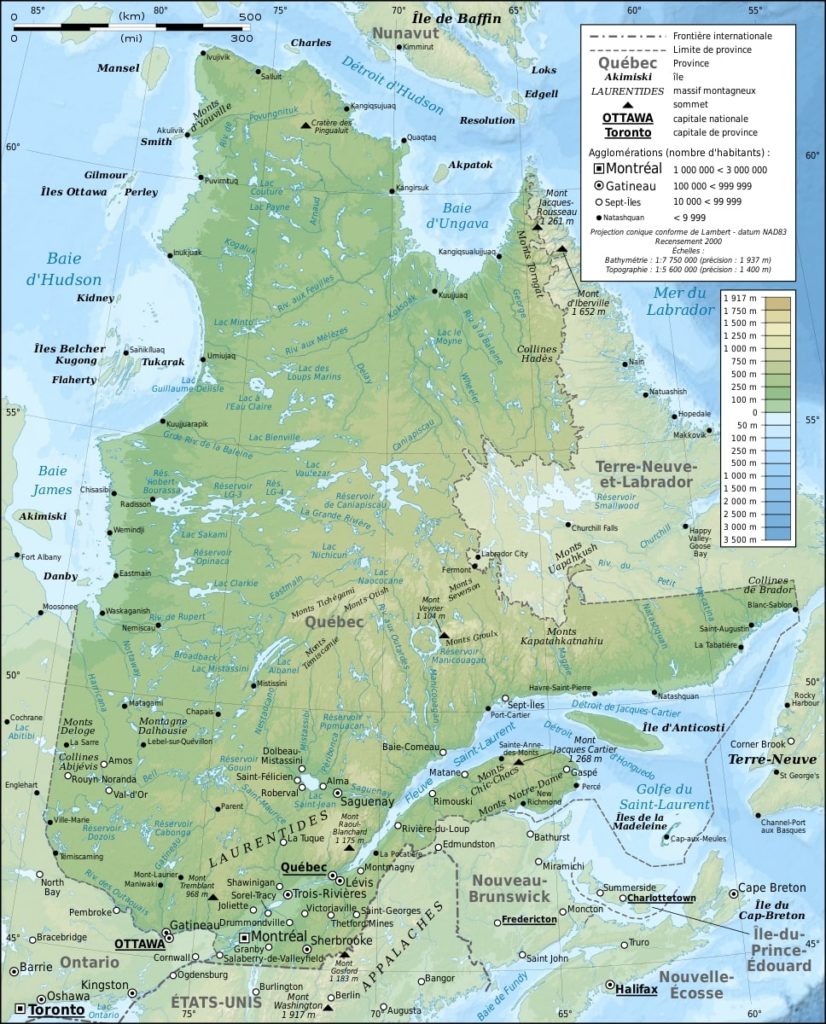 Purchasing an island in Quebec
In Quebec, elite real estate prices keep growing in suburban and recreation markets. This trend came around when Covid-19 broke out. As businesses shifted to home offices, people felt the urge to acquire larger family spaces. However, as the demand grows, so do the real estate prices. The President & CEO of Sotheby's International Realty Canada Don Kottick thinks the trend will persist for a couple of years.
Suburban areas with convenient road access to large cities are the most interesting offers. Private isles on the lakes and rivers of Quebec can also fit this requirement. So what is available in the lake market of the province?
One should say that the region has considerably fewer private islands for sale compared to the neighbouring province of Ontario. In addition, private isles in Quebec often come with a set of construction restrictions, with the government closely regulating the type and size of island development. There may also be troubles with facilities and utilities on the island Quebeck.
Check Canadian islands available for sale on Find Islands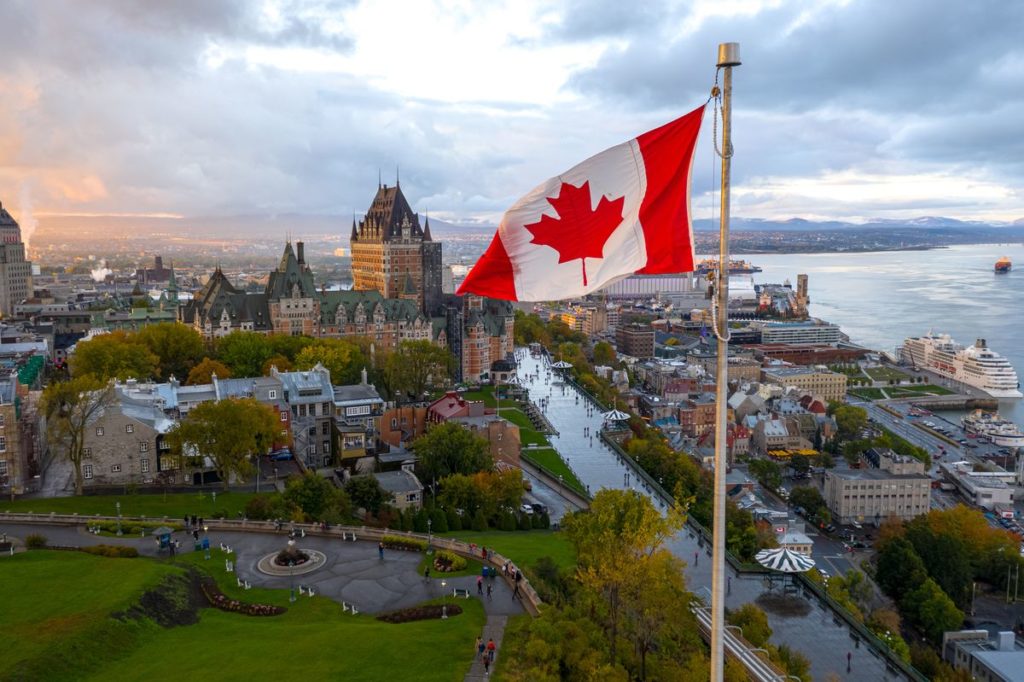 However, the general situation is favourable. Even now there are a few market positions of islands in Quebec for sale. They include underdeveloped isles, such as Mouk Mouk Island, Major Island or Island Québec. However, there are full-package offers, for instance, Rupert Island with all the facilities, a house, and a set of utilities.
Islands for sale in North America by link.
Cost of private islands of Quebec
A stereotype goes that a private island is a luxury available only to celebrities and billionaires. It is not true. For example, in Quebec, an island costs approximately the same as a house in Toronto. According to the data of research conducted by Zolo, the average price of a house in Canada totals USD 1,057,416. Regarding private islands, the prices start from USD 100,000 (in Ontario) and reach USD 900,000 (in Quebec). Here are the prices for islands of Quebeck up for sale:
Québec Island on Lac des Grandes Baies – USD 895,000
Major Island on Lac-des-Îles – USD 1,500,000
Mouk–Mouk Island on Lac Duparquet – USD 2,000,000
All of these islands are situated on the lakes and have convenient access roads to the continent. Naturally, one should keep in mind that the cost of construction and day-to-day expenses on the island are higher.
There is a great offer from Rupert Island costing USD 1,020,000. Opting for it, you acquire not only an island but a comfortable house with all the necessary facilities.
Read also: Private islands for sale in Canada: The Great White North
Foreign Ownership on Quebec Island
In Canada, foreigners can easily purchase real estate with only a few restrictions. In this case, certain regulations shall be fulfilled, and the taxes are higher compared to those deducted from residents. Importantly, even if citizens of Canada leave the country for more than 180 days, they lose their status and purchase real estate on non-resident terms. Of course, in any case, you should better hire a competent lawyer and a real estate agent in Canada to avoid trouble.
Flights to Quebec City. How to get there
If you're coming from the United States, there are two airports in Quebec: Quebec City Jean Lesage International Airport and Montreal Trudeau International Airport.
If you're coming directly from an international destination to Quebec airport, there are many options including:
Montreal Pierre Elliott Trudeau International Airport;
Toronto Pearson International Airport;
Halifax Stanfield International Airport;
St. John's International Airport;
Moncton/Greater Moncton International Airport;
Fredericton International Airport;
and Deer Lake Regional Airport.
Time zone in Quebec: Eastern Time Zone
Time in Quebec: Eastern Standard Time