Cheap island vacations — top 5 Destinations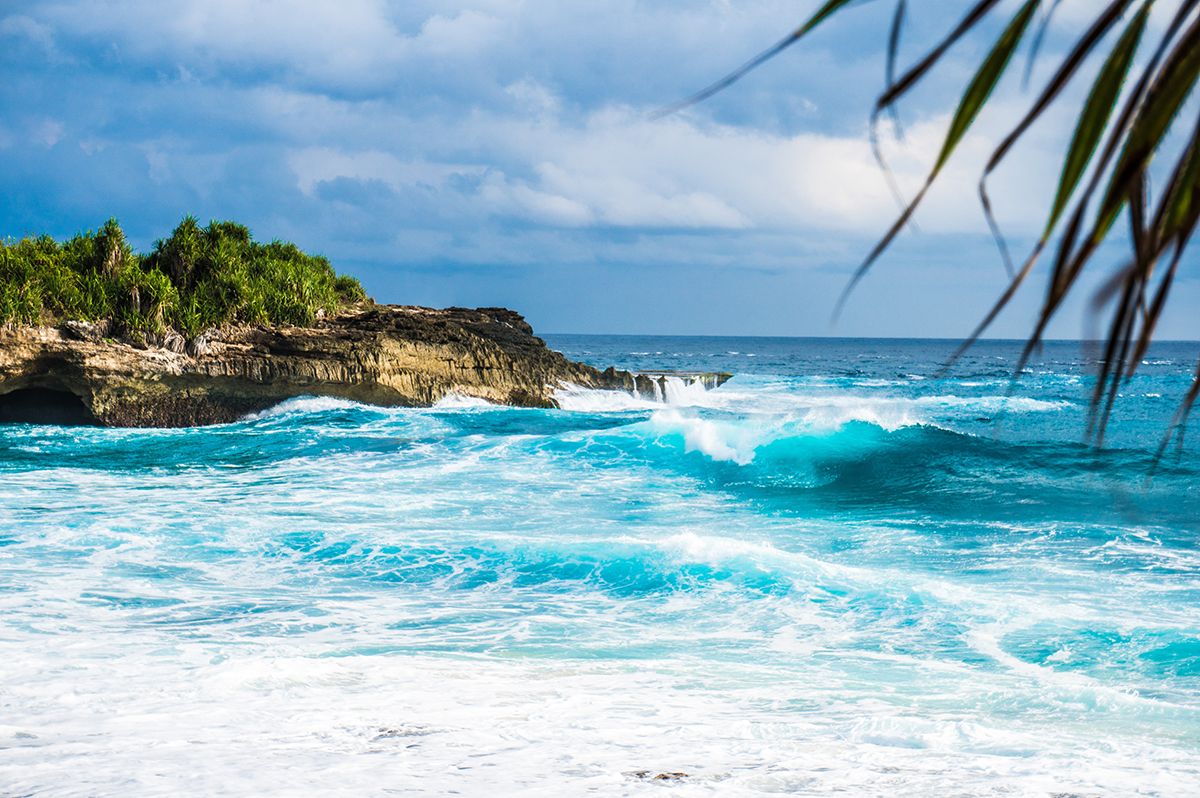 Dreaming of an island getaway? Don't worry, there are plenty of cheap islands to visit around the world. There you can have amazing cheap island vacations without breaking the bank.
If you want to save money on your next island vacation, check out these islands that offer the best value for your money. With the money you save, you can plan more activities or even extend your stay!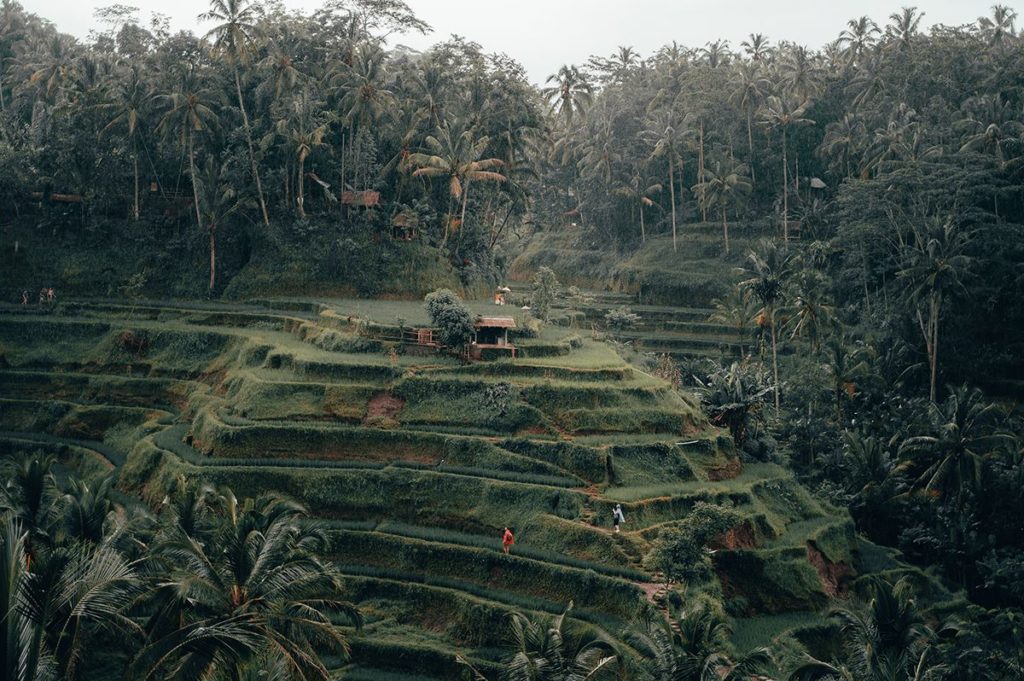 Bali "Island of the Gods"
Bali has long been a top destination for budget travellers, offering a unique blend of natural beauty, cultural experiences, and affordable accommodations. With its stunning beaches, lush rice paddies, and iconic temples, Bali is a paradise for nature lovers and adventure seekers alike. And with a wide range of budget-friendly accommodations and restaurants, Bali is the perfect destination for travellers on a budget.
Cost of living: Due to the Mike & Laura travel blog, it`s completely possible to live in Bali for less than £650 / $770 a month.
There you can stay at a private villa or guesthouse for less than $50 per night. If you want to splurge on luxury, there are plenty of options, including Amankila Resort & Spa Bali and Four Seasons Resort Bali at Jimbaran Bay Resort & Spa.
Bali has many beautiful places that you can discover during your trip, but here are some recommended spots that you should not miss:
Kuta Beach
This beach is located on the southern side of the island and is one of the most popular destinations in Bali. Kuta Beach offers everything from restaurants and bars to resorts and spas. It has white sand beaches with golden sands and turquoise water which makes it an ideal place for swimming or sunbathing while enjoying the fantastic views of Mount Agung volcano in the distance. You can also visit Jimbaran Bay which is considered one of the best surfing spots in Bali.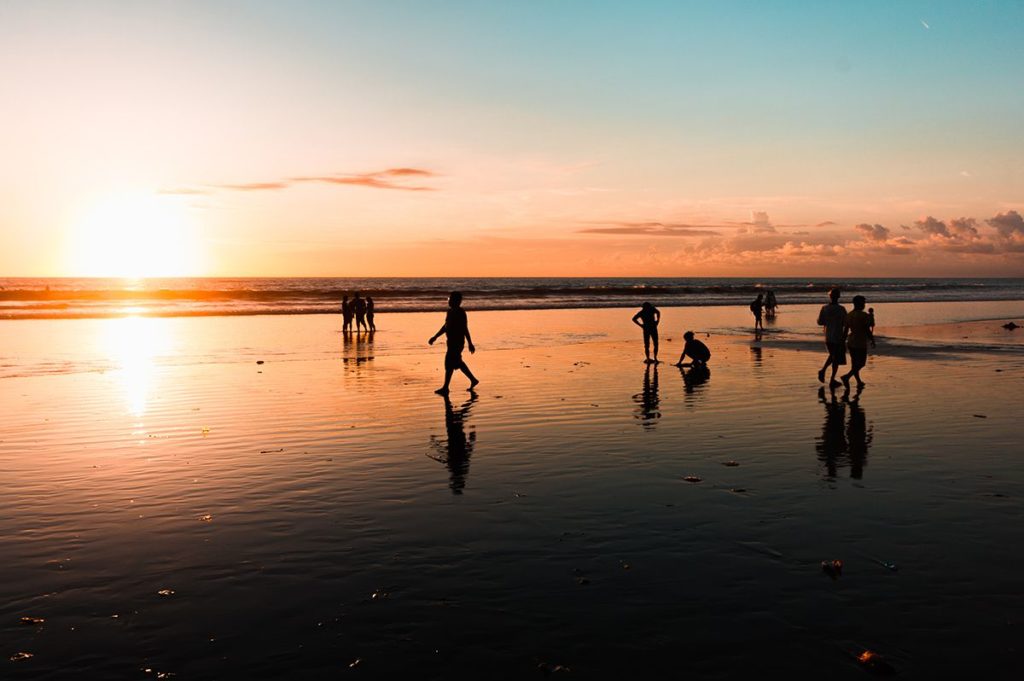 Ubud
Ubud is located at the centre of Bali Island, so it's an ideal destination if you want to explore other parts of this island as well as enjoy its natural beauty. Here you can find several attractions such as Pura Taman Saraswati Temple.
Bali has many tourist attractions including Seminyak Beach, Tanah Lot Temple, Uluwatu Temple and Jimbaran Bay seafood restaurants. It is also a great place for eco-tourism with its many nature reserves and national parks where you can spot all types of wildlife including monkeys, leopards and elephants!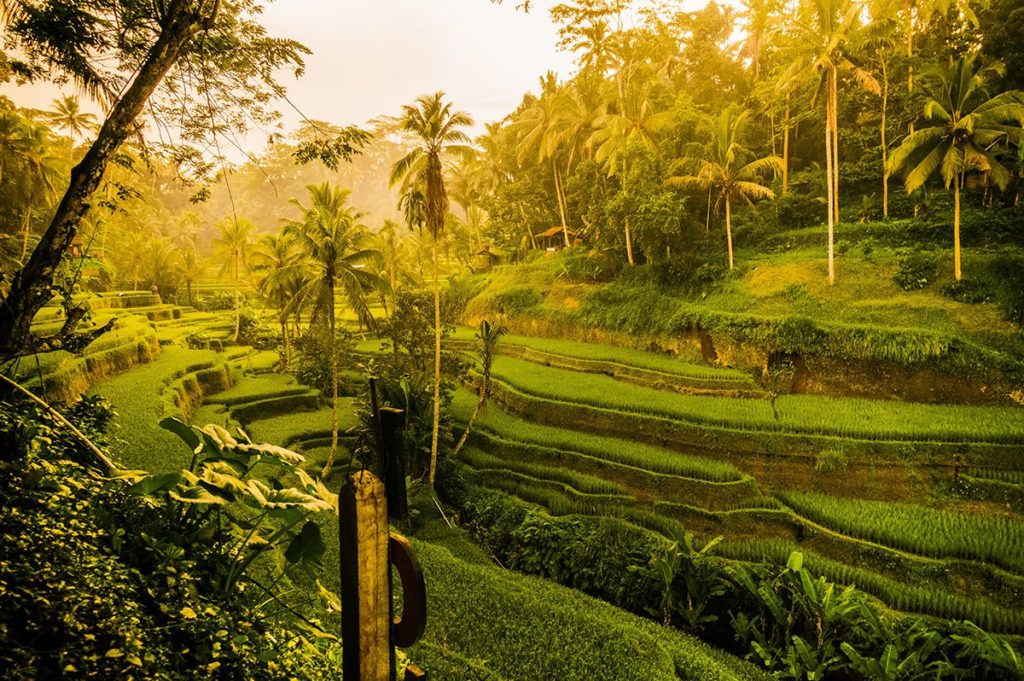 The island is also known as the "Island of the Gods", with a diverse range of cultures, religions and traditions. The tropical climate and rich culture make Bali an ideal holiday destination.
You might find it interesting as well: Islands That Struggle With overtourism. Be a traveller, not a tourist
Coron Philippines resorts
There are some cheap islands to visit in the Philippines that you can see during your stay there. One of them is Coron Philippines which is considered one of the best islands for cheap island vacations in the Philippines. This island is located near Cagayan de Oro City which is known as one of the fastest-growing cities in the country due to its tourism industry.
Cost of living: according to the OneLifePassport guide, the cost of living in Coron, especially when compared to other areas of the Philippines, is generally quite affordable — between $1,095 and $3,633 (PHP 59995 – PHP 19815) per month.
The island of Coron is famous for its limestone cliffs that are perfect for a beautiful sunset or sunrise. The Bay of Coron is also known for its clear waters and white sand beaches.
There are many resorts to stay at on the island which range from budget to luxury hotels.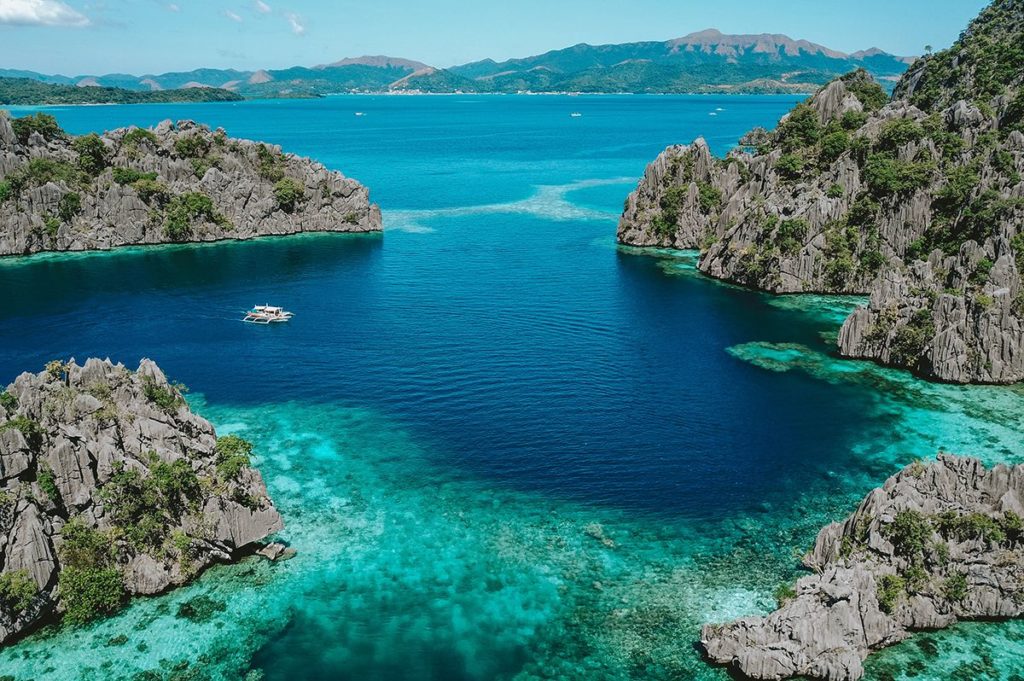 Save and check this list of the best Coron Philippines resorts:
TAG Resort Coron. It's located at the southern tip of Busuanga Island, Coron, Palawan. It offers a private beach and outdoor pool, as well as an outdoor patio with sun loungers and a bar. Guests can enjoy the on-site restaurant or dine at one of the bars. The property provides free parking and a tour desk.
Zuri Resort. It is a luxury resort located in Coron, Palawan. The resort has a total of 48 rooms and suites, with 3 deluxe rooms, 1 suite, 2 junior suites and 2 Presidential suites. Each room comes with its own private bathroom, air-conditioning system, satellite TV and mini bar. The resort has a swimming pool where guests can relax at any time of the day. A gymnasium is also available for those who want to keep in shape while on vacation.
Bacau Bay Resort Coron. Bacau Bay Resort Coron is located in the heart of Coron town, on the southern tip of the island of Luzon. The resort is nestled within a quiet, protected cove, just a short walk from the historic district and its lively nightlife. Bacau Bay Resort Coron offers breathtaking views of Bacau Bay and its famous white sand beaches. This resort has been rated AAA for its excellent service, facilities, services and amenities.
In addition, there are many restaurants and bars where you can enjoy some fresh seafood while soaking up the sun.
Read also: Private Islands of the Philippines for Rent: A Short Guide for Future Island Tenants
Phuket Thailand
Phuket is a popular destination for budget-conscious travellers, offering a wide range of affordable accommodations, from guesthouses to luxury resorts. With its stunning beaches, crystal clear waters, and vibrant nightlife, Phuket is a paradise for beach lovers and partygoers alike. And with its rich cultural heritage and delicious cuisine, Phuket is a great destination for those looking for a more immersive travel experience.
Cost of living: based on the data of other guests who visited Phuket, you can expect to spend around ฿3,081 ($91) per day.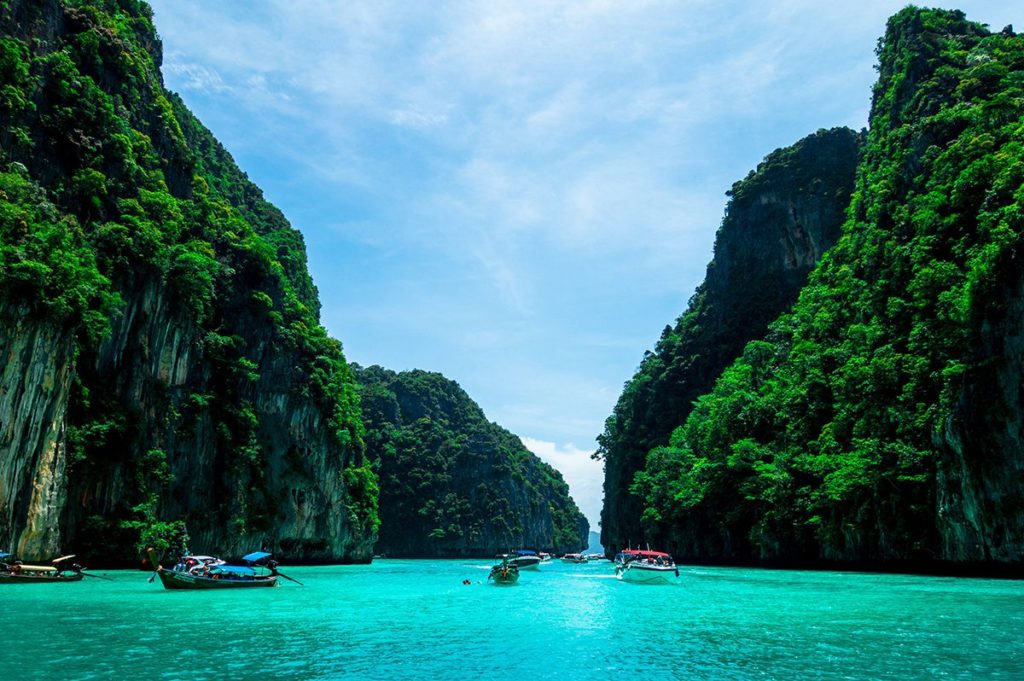 Cheap hotels in Phuket
The hotel prices depend on the category and budget that you choose. Here are some recommendations for cheap hotels:
Anona Beachfront Phuket Resort. The resort is a beautiful place to spend your vacation. A small, boutique resort just south of Patong Beach on Phuket, Anona Beachfront is the perfect place to unwind and relax. The resort has just 27 rooms and suites, which means you can enjoy a quiet getaway without having to compete for space with other guests.
Mandarava Resort and Spa is a beautiful, secluded island resort located in the South Pacific. Surrounded by pristine white sand beaches, crystal clear waters and lush green vegetation, Mandarva is an idyllic getaway for couples who want to escape the world. With over 500 guest rooms arranged around a central pool and several bars, Mandarva Resort & Spa is ideal for families and large groups of friends. The hotel offers a range of activities including snorkelling, diving, kayaking and horseback riding along with plenty of dining options to suit all tastes.
The Sea Galleri By Katathani is a family-friendly resort that's only 20 minutes from the airport and 45 minutes from the capital. The property's grounds feature lush tropical gardens, a large swimming pool with a children's area and a beachfront bar. The hotel offers free Wi-Fi access in public areas. All rooms are air-conditioned and come with a private balcony, satellite TV and safety deposit box. Some rooms have views of the sea or the gardens. The bathrooms are fitted with a shower, bathtub and hairdryer.
Centara Karon Resort Phuket. Centara Karon Resort Phuket is a tropical beach resort in Karon, on the southern coast of Phuket Island. The resort offers panoramic views of Karon Beach and the Andaman Sea from its prime location on Karon Hill.
Centara Karon Resort Phuket features an infinity swimming pool with a swim-up bar, fitness centre and spa, and four restaurants and bars. It also has an outdoor poolside bar with live music entertainment at night.
This island is a really worth seeing destination.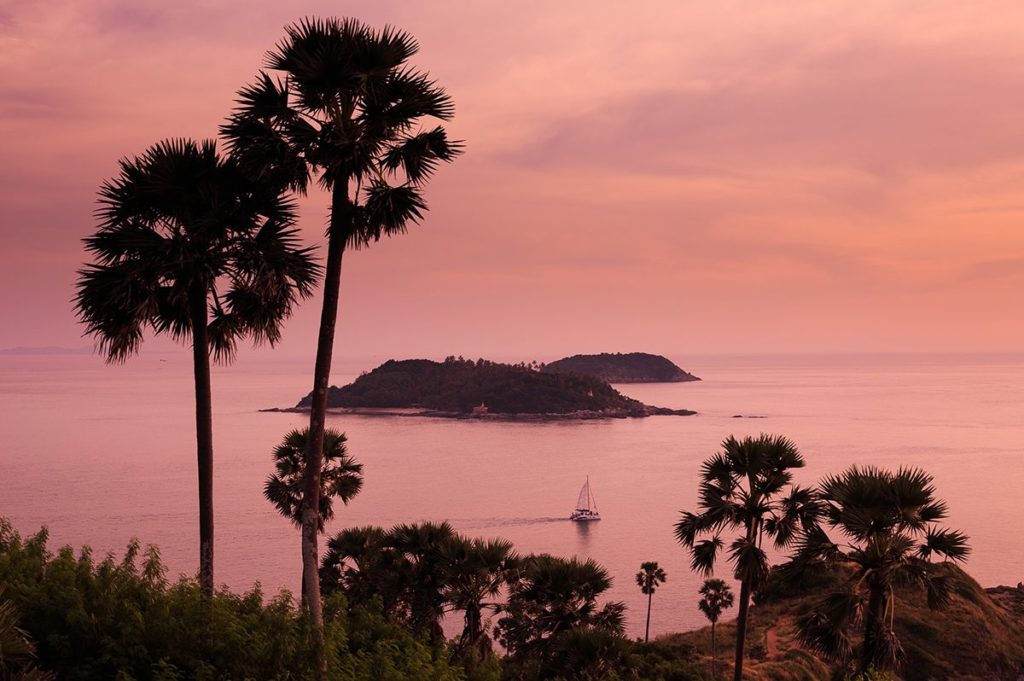 Phuket Vegan Festival
That`s a celebration of the vegan lifestyle and a chance to embrace animal-free living. The festival runs from November 2 – 4 at Phuket Town's Promthep Cape Park. Expect lots of delicious vegan food, activities for kids and adults alike, as well as live music performances.
What is Phuket Vegan Festival?
There are plenty of stalls selling everything from clothing to cosmetics that are cruelty-free and/or organic. You'll also be able to enjoy vegan cooking demonstrations, yoga classes, talks on health and wellness, plus a cookbook fair with some of Thailand's best-known chefs.
There are also plenty of fun activities for kids including face painting and sand art workshops.
Find out more about other destinations in Thailand: Phi Phi Island Thailand: how to get to and 7 best hotels to stay
Negril Jamaica
Negril is a small, beautiful island — one of the cheapest Caribbean islands to visit. The climate is tropical with year-round sunshine and warm water. There are many beaches to choose from in Negril, but the most famous is Seven Mile Beach. The sand here is black volcanic sand and is only accessible by foot or by jeep (which you can rent at one of the many resorts on the island).
Cost of living: according to the TravelTabels blog, the cost of living in Negril for two people with average consumption is $750.94 per month, without including the rent price.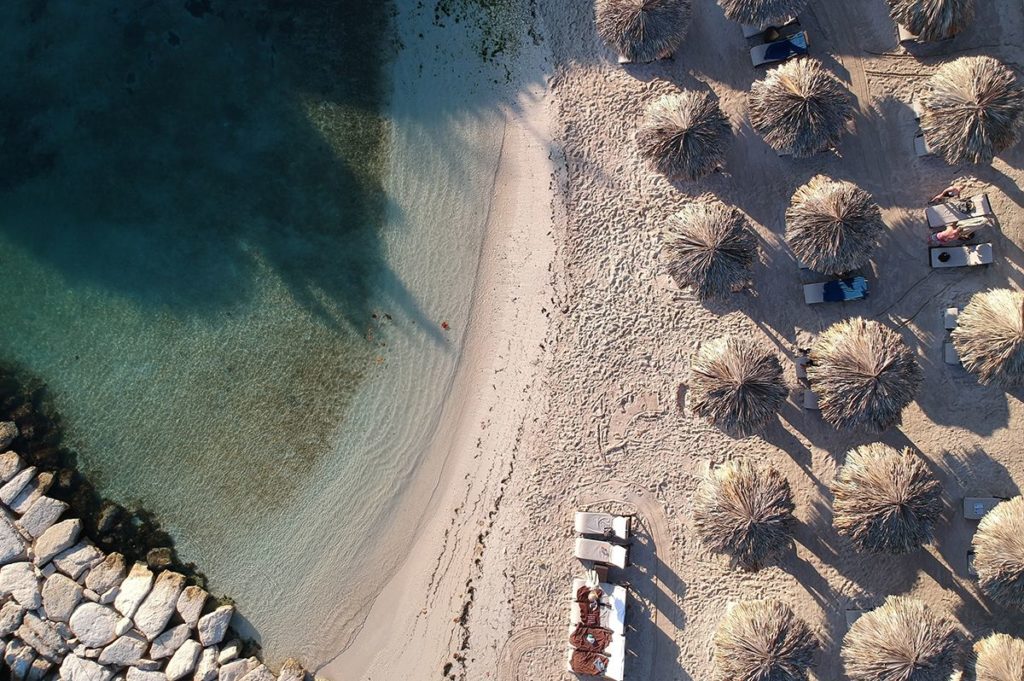 Negril has many resorts and plenty of restaurants, bars and shops to keep you busy while you're there. You can also visit some of the other nearby islands like Montpelier and Ocho Rios.
The shortlist of affordable hotels to stay in Negril:
Ocean Cliff Hotel Negril. It`s a luxury resort located in Negril, Jamaica. It is a beachfront property with a private beach, pool and spa. The hotel features 242 guest rooms and suites, as well as six restaurants and bars. It underwent a major renovation that included a new lobby area, lounge bar and restaurant overlooking the ocean called Chive's Beach Bar & Grill.
Travellers Beach Resort. The Travellers Beach Resort is a modern accommodation that has been designed to provide you with comfort, relaxation and an unforgettable island experience. The resort is located on the beautiful Island of Koh Phangan, which is located in the Gulf of Thailand. The island has many attractions including world-famous Full Moon Parties and its spectacular beaches.
The Boardwalk Village Hotel. The Boardwalk Village Hotel is a boutique hotel on the beach, with an amazing view of the ocean. The hotel has a huge outdoor pool with cabanas, hammocks and loungers for your comfort. The hotel also has a restaurant that serves breakfast, lunch and dinner on the beach.
The best thing about this destination is that you can get to it by boat or plane! There are no roads to Negril so it's not a big deal if you're coming from somewhere else in Jamaica.
Read also: Some Interesting facts about Island Countries
Zanzibar Tanzania
Zanzibar is a small island in the Indian Ocean, off the coast of what is now Tanzania. There are many good hotels and restaurants on the island, and much of its architecture dates from colonial times and is in need of repair or restoration.
Cost of living: The cost of living in Zanzibar, a city located on an island off the east coast of Africa, is $854 — in other words, it's cheaper than 82% per cent of places around the world.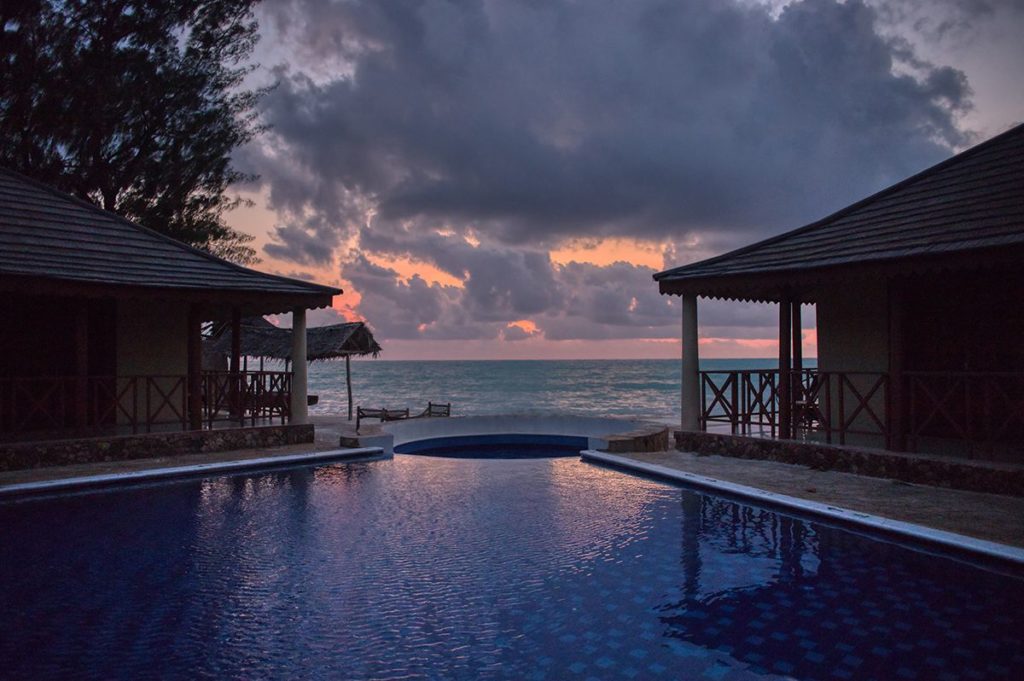 Zanzibar Resorts shortlist 
DoubleTree Resort by Hilton Zanzibar — Nungwi. It`s a beachfront resort located on the island in the city of Nungwi, Tanzania. The resort is situated on a beautiful white sand beach and features an outdoor swimming pool and sun terrace with a sea view, as well as a children's playground. Facilities at this hotel include a restaurant and bar, an outdoor swimming pool and sun terrace, a tennis court and a children's playground. Hotel facilities include an indoor swimming pool and fitness centre.
Zanbluu Beach Hotel. It`s located just a short walk from the main road in Koh Rong Sanloem and can be reached by taxi or bike. The hotel offers a range of services including WiFi, towels, beach umbrellas, water sports, kayaks and snorkelling equipment. Guests can also enjoy massages at the resort's spa.
Royal Zanzibar Beach Resort. It is a modern, well-equipped beach resort with a wide range of facilities. The hotel has been built on an island in the north part of the Indian Ocean and combines modern architecture with all the necessary comforts and conveniences that can be found in any top-class hotel.
Zanzibar is a popular tourist Cheap island vacation for people travelling to Tanzania because it has excellent beaches and coral reefs, which are protected by reefs that surround most of its coastline. There are also plenty of activities to do while you're there, including diving and snorkelling in the warm waters around the island or on nearby Pemba Island (which lies just an hour away by boat or plane). The best time to visit is between November and March when temperatures are at their highest; however, there's always something happening in Zanzibar during these months anyway!
Conclusion
Planning your next cheap island vacation can be an exciting experience! With so many beautiful islands in the world to choose from, you're sure to find the perfect getaway for you. Luckily, there are plenty of helpful resources online to guide you in your search. From travel blogs and forums to sites that specialize in finding and booking the best deals on islands, you'll be sure to find the perfect spot for your next vacation. When you finally arrive, don't forget to relax, have fun, and explore!
Make your Cheap island vacations unforgettable!
Read also: Island Vacation like a piece of cake — island rentals tips